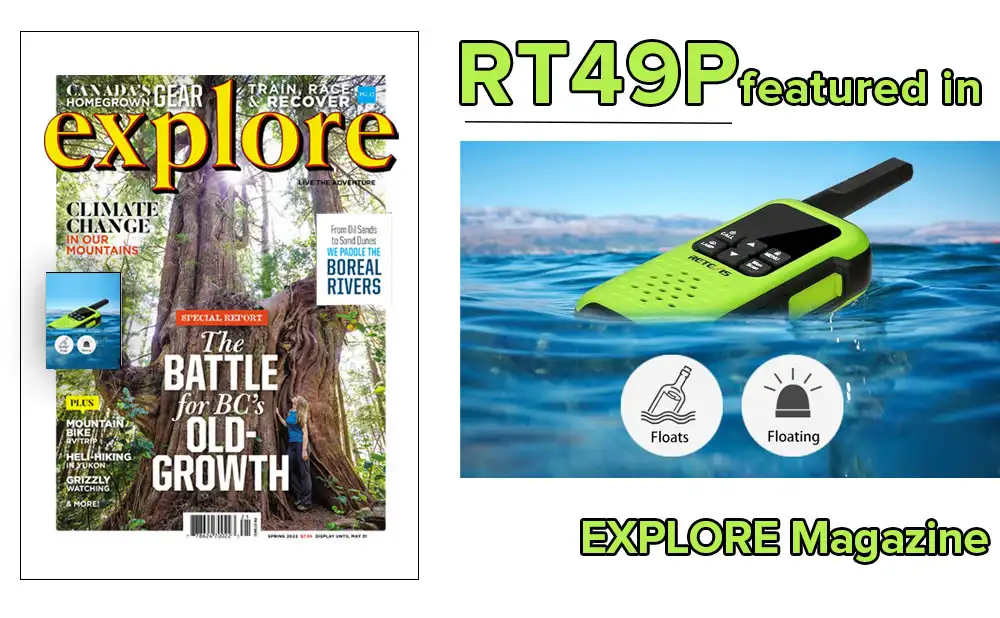 Retevis waterproof walkie talkie rt49p featured in Canadian Outdoor EXPLORE magazine (Spring-2022 issue, 51 pages), explore is committed to exploring the outdoor world, and we must be equipped with good outdoor equipment during outdoor exploration to make our outdoor journey more exciting and safe.
Retevis waterproof walkie talkie rt49p ip67 waterproof grade, can withstand submersion in water for 30 minutes to an hour, suitable for kayaking, water skiing, surfing and other water sports.
Floats design with Water-activated Flashlight, can be easily found when the walkie-talkie is accidentally dropped in water.
The retevis waterproof walkie talkie rt9p is the best outdoor communication tool in outdoor exploration gear.




retevis rt49p,
waterproof walkie talkie,
IP67 waterproof walkie-talkie,
outdoor walkie talkie
---