1, Retevis RT49P waterproof license-free Two way radio for kayaking
RT49P comes with 22 FRS channels, IP67 waterproofing and float-activated light make the RT49P the best choice for water sports like kayak fishing, kayaking, skiing and canoeing.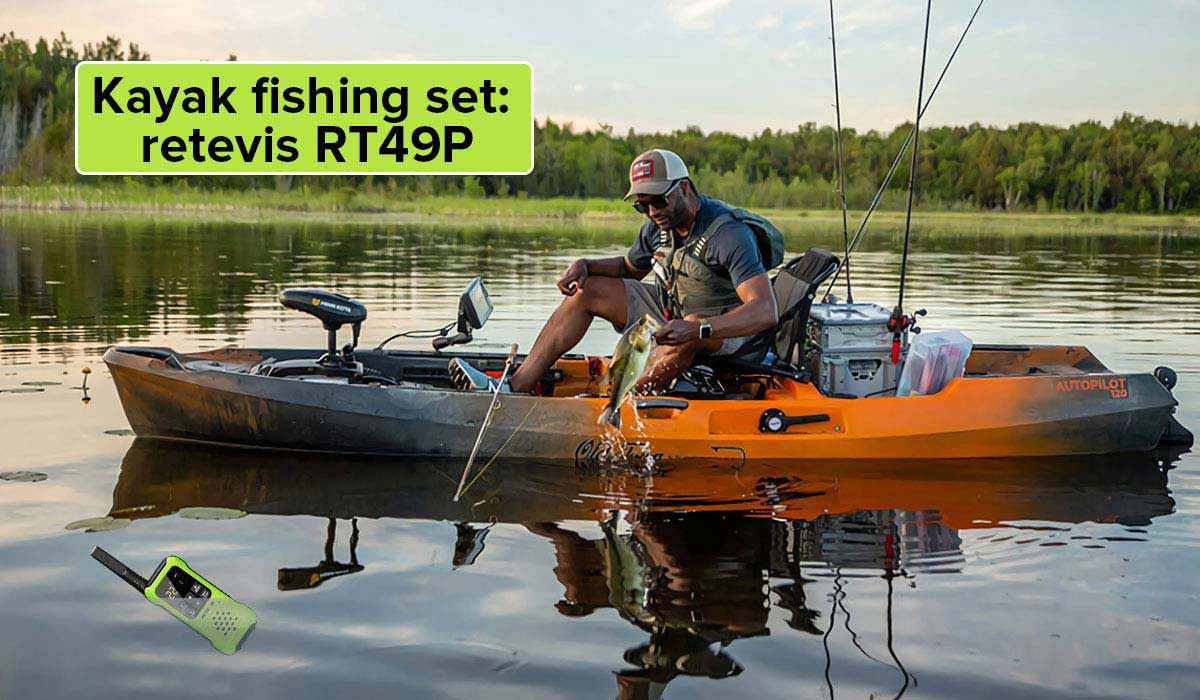 2, IP67 Waterproof two way radio
Count On The retevis RT49P Two-Way Waterproof Radio To Keep You Connected Whether On Land Or At Sea. With Its Ip67 Standard, The RT49P Withstands Constant Submersion Of Up To 1M For 30 Minutes And Repels The Heaviest Rain.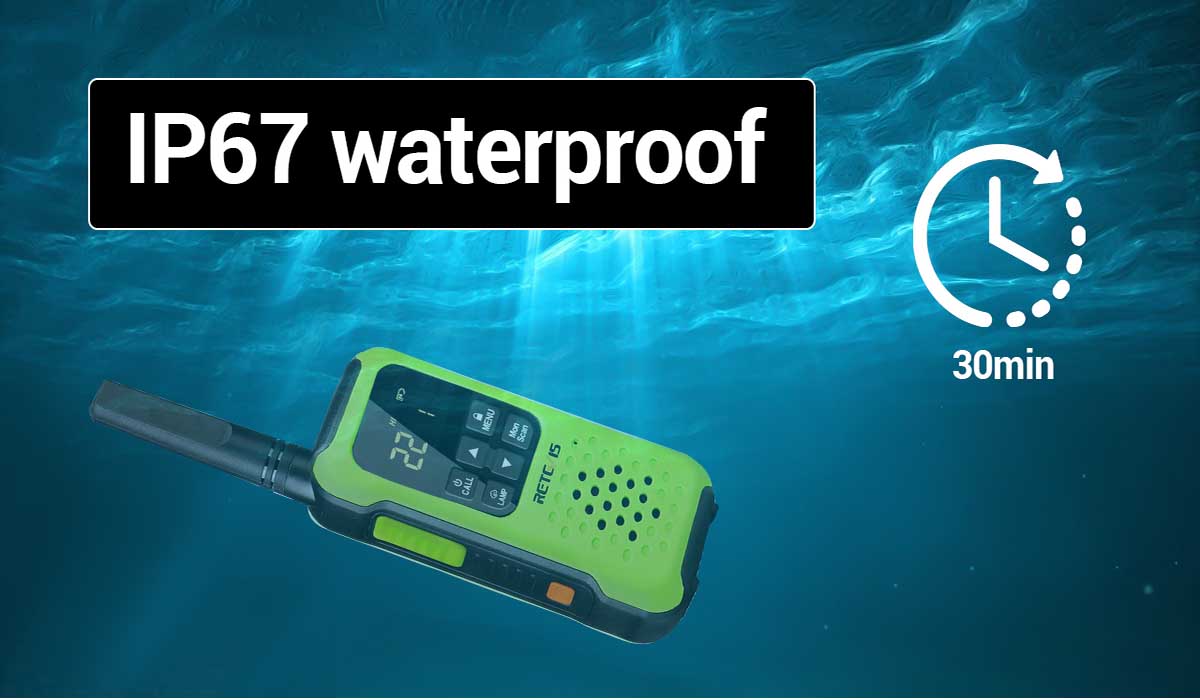 3, Floating Activated Lamplight
Once dropping into water, walkie talkies will be floating up to the surface with lamplight turning on. Easy for you to spot and retrieve them back.


4, NOAA Weather Alert
11 weather channels, let you know the weather in advance, make your outdoor activities safer and more exciting.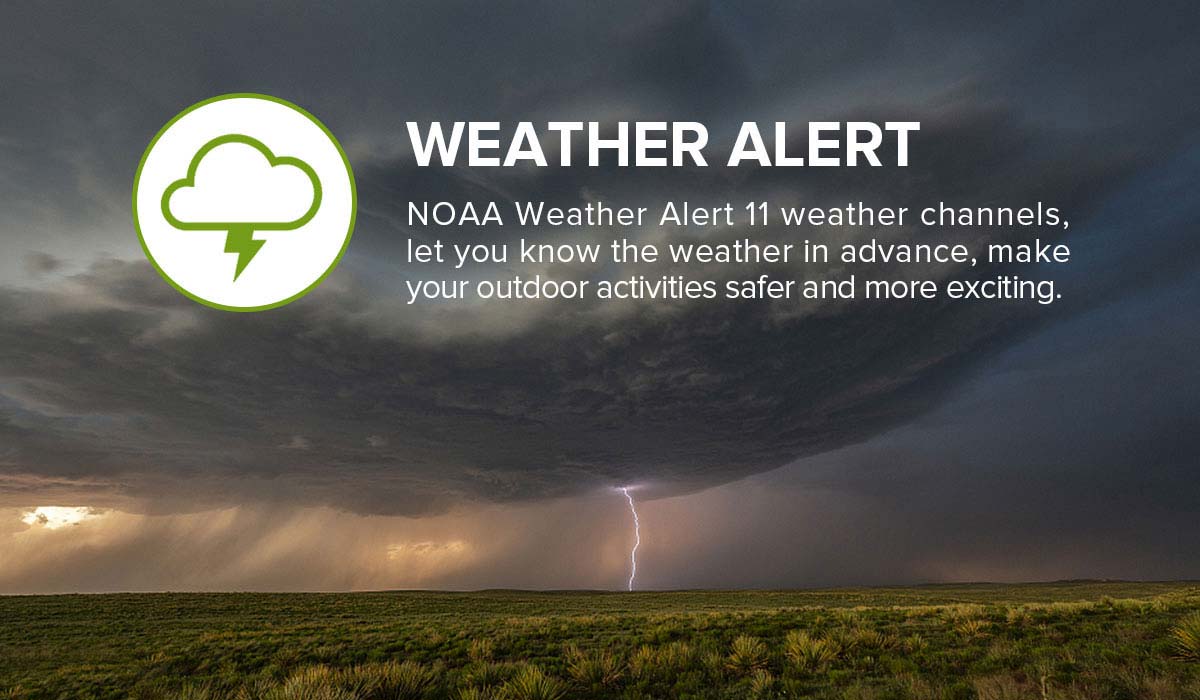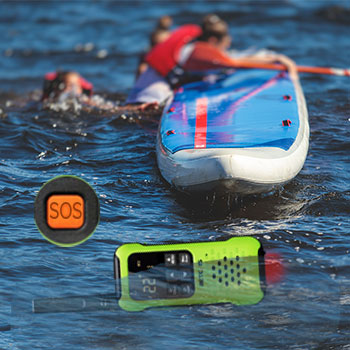 SOS emergency alarm
Long press for 3 seconds to send out a distress signal, it also flashes red light when turned on, which can be used as emergency equipment.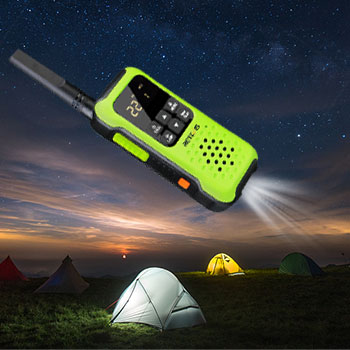 High flashlight
Illuminate the dark and make your outdoor activities easier.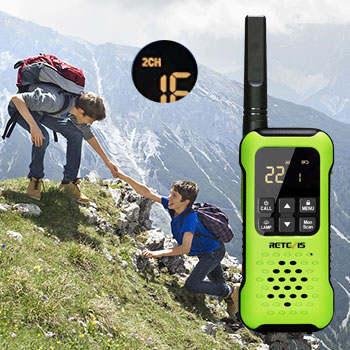 Dual watch
Two channels are on standby at the same time, and information from different groups can be received during team activities.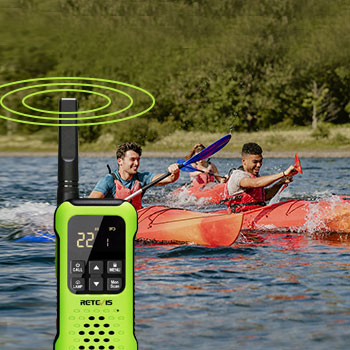 Long range walkie talkie
Long range walkie-talkie to stay connected during water sports.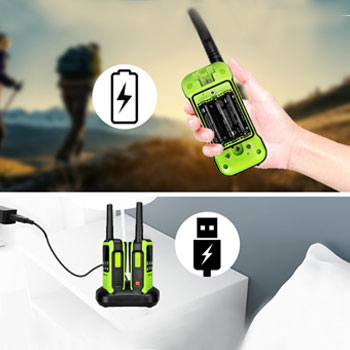 USB charging
USB charging and replaceable battery to make the walkie talkie last longer.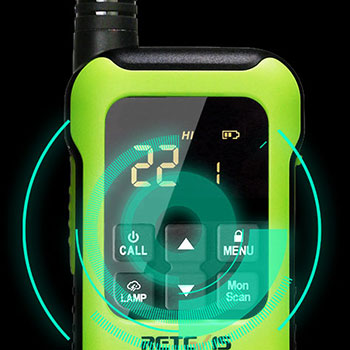 Key lock
Key lock function, more secure and power saving.
RT49P function display and package display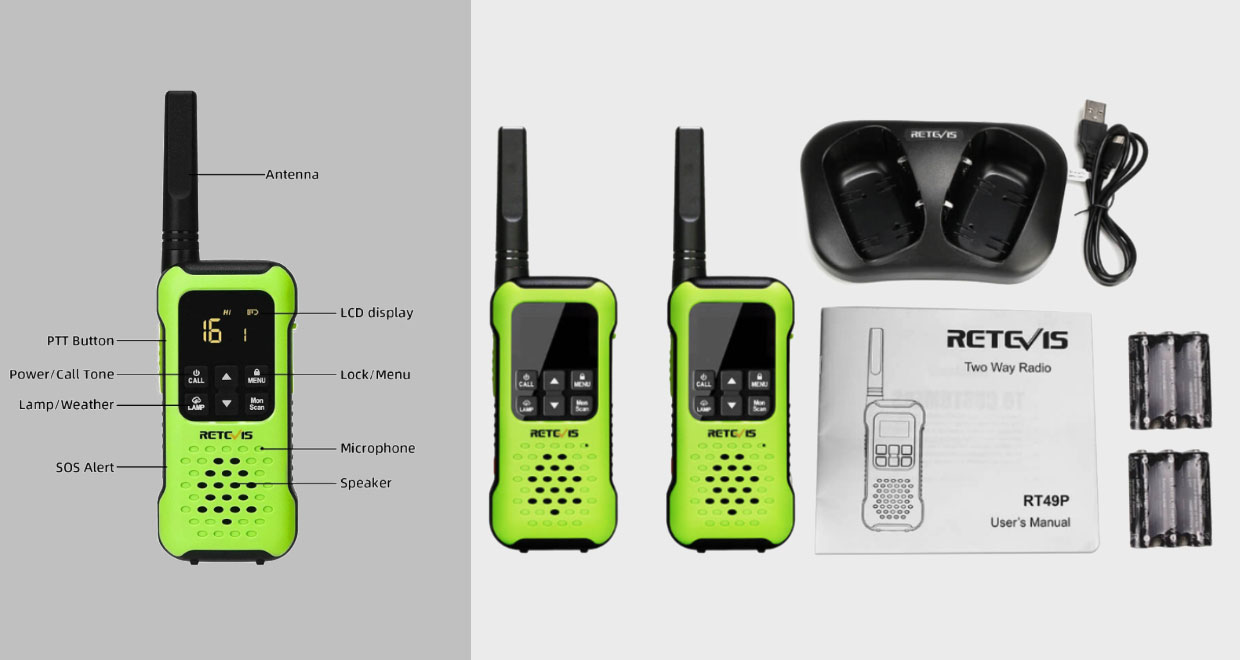 General
Frequency Rangefrs:
FRS: 462.5500-467.7125(NOAA161.6500-162.5500MHz)
Memory Channel
22CH (FRS)
Operation Voltage
DC 3.6V / DC4.5V
Battery Capacity
1200mAh
Operating Temperature
-20℃-+60℃
Antenna Impedance
50Ω
Transmitter
RF Output Power
FRS: 2.0W/0.5W(Hi/Low)
Spurious Emission
≤-13dBm
Transmission current
≤1.3A
Receiver
Receive Sensitivity
-125dBm
Adjacent Channel Selectivity
-125dBm
Inter Modulation and Rejection
≥60dB
Rated Audio Power Output
≥450mW (4.5V)
Rated Audio Distortion
≤5% (60% volume)
Receive Current
≤300mA
Retevis RT49P Best

Waterproof floating walkie talkies
for kayaking
Floating waterproof design, keeps you connected with family and friends no matter during your wildest adventures or Water Sports like kayaking.
1, IP67 waterproofing withstands constant submersion of up to 1m for 30 minutes and repels rain
2, Floats face up if dropped overboard
3, A water-activated flashlight makes the radio easy to find in water
4, Hands-free communication is provided by VOX, which acts like a speakerphone
5, NOAA weather radio keeps you updated with real-time weather
Accreditations
---
RT49P IC Certificate
RT49P FCC Certificate
RT49P IP67 waterproof floating walkie talkies for Kayaking
IP67 waterproof walkie-talkie for kayaking or water sports.
Floats with Water-Activated Flashlight, easier to locate devices in water.
NOAA weather alert, make outdoor activities safety.
Press and hold for 3 seconds to send out the SOS signal.
USB Charging comes with 6 AA Ni-MH rechargeable batteries, which has high safety and long life.
Long range and clear sound.
Order Handling Time within 3 Working days(Pre-sale products excluded).
104591 PEOPLE ARE LOOKING FOR THIS PRODUCT
What's in the Box?
2 x RT49P Waterproof floating walkie talkies

6 x NiMH Rechargeable Batteries

2 x Belt Clip

1 x USB charging Cable

1 x Drop-in charging tray

1 x Adapter

1 x User Manual
Product Reviews
---

Tracy

ideal waterproof radio for fishermen

RT49P/RT649P is known for its protection from water. The radio is ideal for fishermen kayaker like me . It has floating function and is not afraid of immersion in water. In addition, if the walkie talkie is immersed in water, the white LED automatically starts blinking. Therefore, even if the radio falls into the water at night, it will not be difficult to find it. Talking range is also good as I can clearly talke with my friend who is on the shore, almost over 1 mile between us.

I bought these to replace a pair I have that failed. I thought I'd get a set that was a little better. These are great. Solid, good battery life. The range is far better then the ones I'm replacing. The weather channels are a great plus.

PaleDriver

long battery life

Nice walkie talkie! The battery charges quickly, so you can get it charged quickly before work and ready for immediate use. I think it's a very worthwhile purchase, the distance works great outdoors and in the woods, even across the lake. Easy to program and long battery life

Melsa

waterproof walkie-talkie

Bought this pair while helping a friend who owns some land. These walkie talkies were pretty easy to set up and were very consistent out on the property- we could hear each other loud and clear even for miles. Even had no issues in the rain or mud with them being waterproof walkie talkie - definitely a rugged pair!

I always bring one when I go fishing, and my family can find me every time when there is no mobile phone signal. The call is clear and the battery is enough.easy to use

These walkie talkies are awesome and easy to use. They look and feel durable. Husband happy and i am happy.

Easy to use. Well built. Study and tough. Can't wait to get out on the trails this weekend and put them to the test.

Can't beat the price, plus if you want something for your bug out bags or just to have in general you should get it, it's long range and water proof, also it's light weight and easy to use and it comes with a built in flash light I really don't have anything bad to say about this product.

ARV's reviews

easy to use

The COTRE radios have a really good solid feel. Set up and use is easy. The range is comforting, as well as the fact that they are waterproof. Great features such as the LED light and single touch SOS button. I haven't had it long enough to comment on durability or battery life.

Wonderful walkie-talkie set! Batteries charge fast so you can get right off using them. I would recommend this product to everyone. Great buy for the money. The distance works fantastic outdoors and in the woods, even across the lake. Easy to use, and the battery life is super long.