RM20 25W Fixed Mount VHF Marine Radio With GPS
US$ 182.99
Free shipping on orders over $50
US$ 72.00
-28%
Built-in Class D DSC and GPS
90-110dB Big Volume & SQL Knobs
10 NOAA Weather Channels
External Speaker with 3.5mm Pin
Emergency Switch 16/9 Channel
IP67 Waterproof
Order Handling Time within 3 Working days(Pre-sale products excluded).
6086 PEOPLE ARE LOOKING FOR THIS PRODUCT
Secure Payments

30-Day Money-Back Guarantee

Hassle-Free Warranty

Lifetime Customer Support
OverView
1. RM20 25W Fixed Mount Marine VHF Radio
The RM20 25W fixed mount marine VHF radio, ip67 waterproof, NOAA Weather alarm, High volume, VHF DSC marine radio, Dual /Tri Watch, which is the best radio for boat and cruise ships.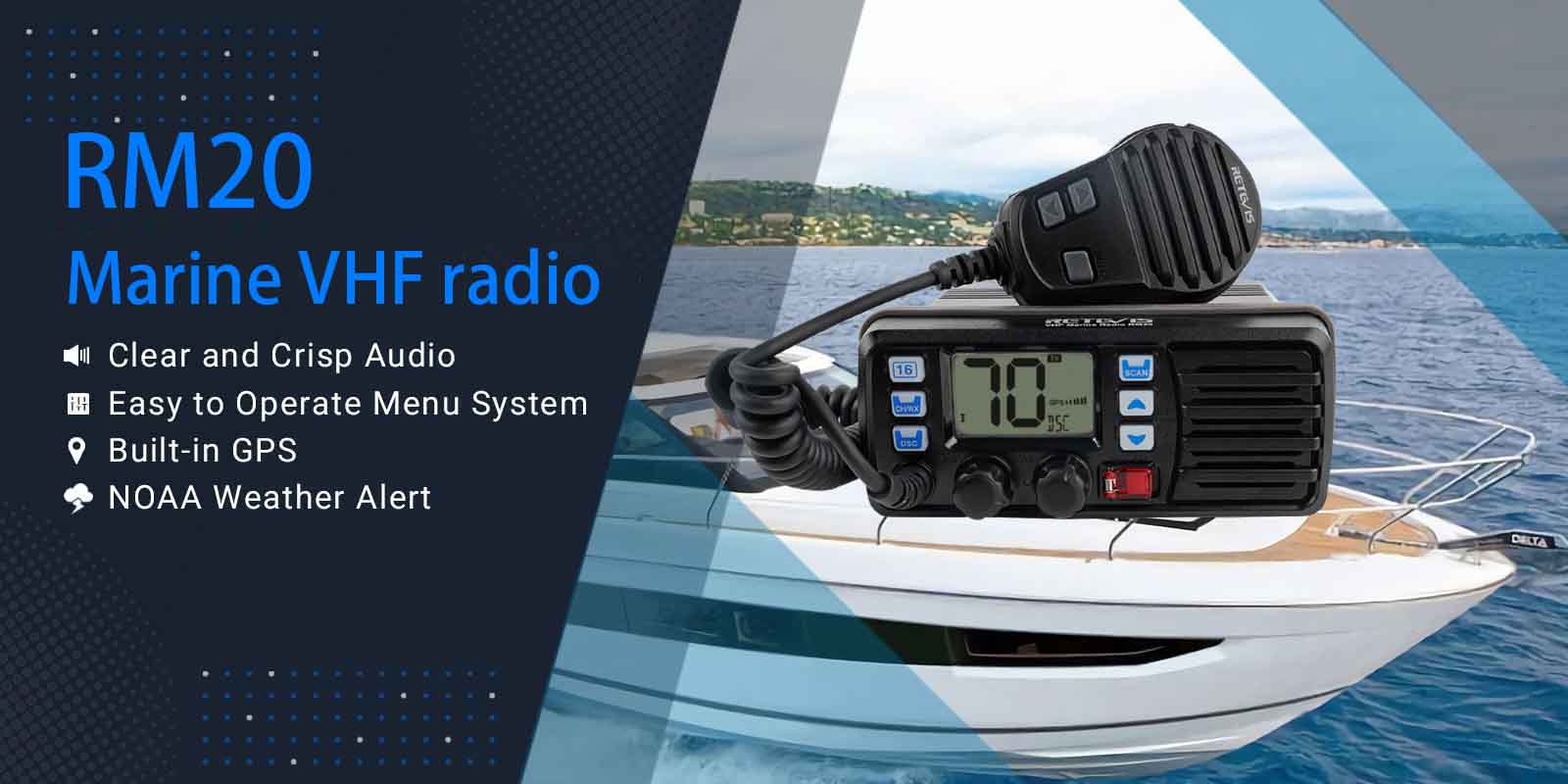 2.High volume, Clear and Crisp Audio
It is vital to have clear communication while on the water and Retevis kept that in mind when designing RM20. The speaker is placed on the front panel, without shielding, and the audio is crisp. High volume, up to 110dB; Support external speaker with 3.5mm pin, and features a separate squelch knob to eliminate unwanted background noise such as wind and engines.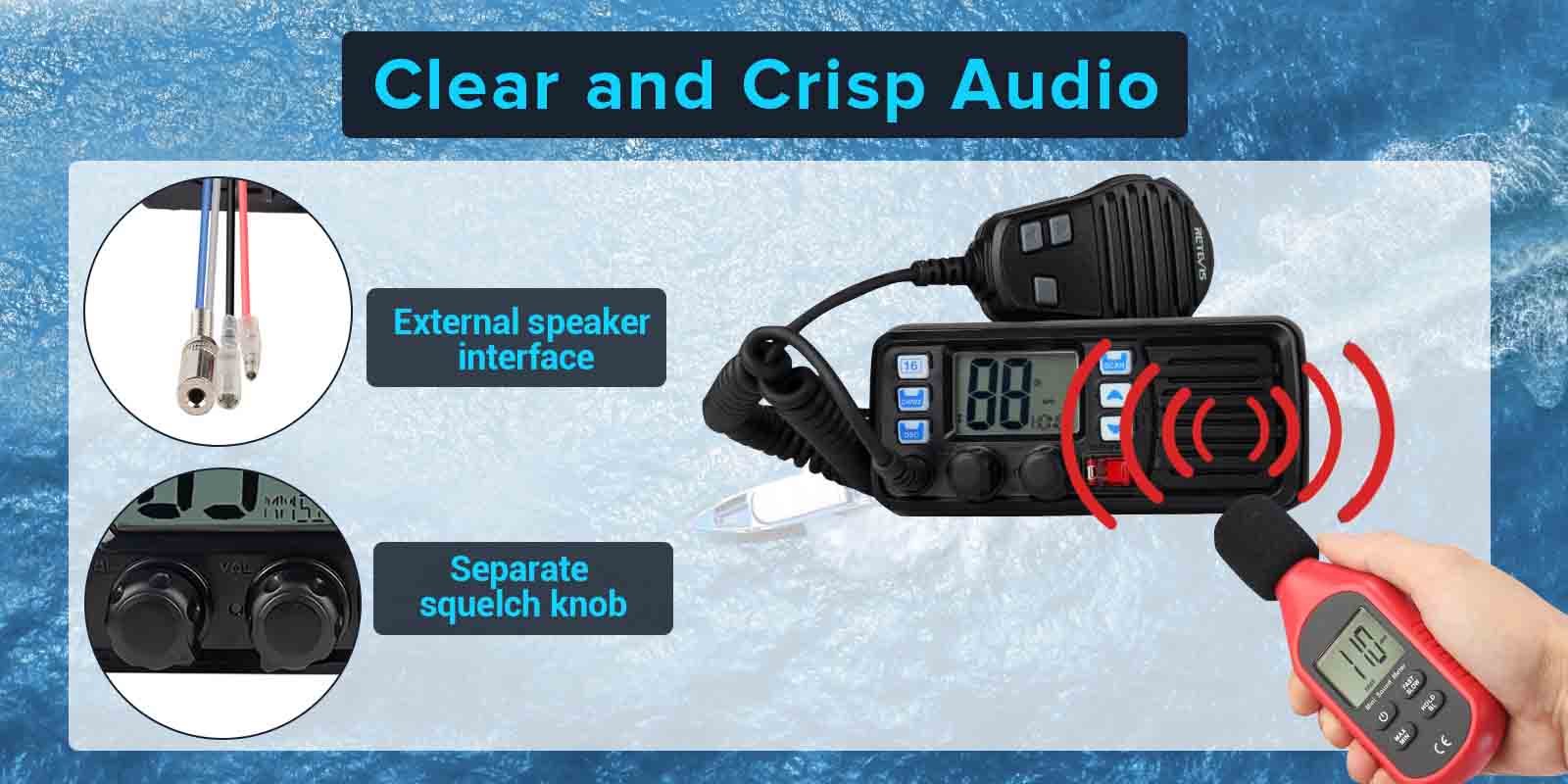 3. RM20 Marine VHF Radio with GPS
Built with GPS receiver, simply power on and press DCS for 1 second, and your radio will instantly and accurately receive your GPS location no matter where you are, a feature especially important when in an emergency situation.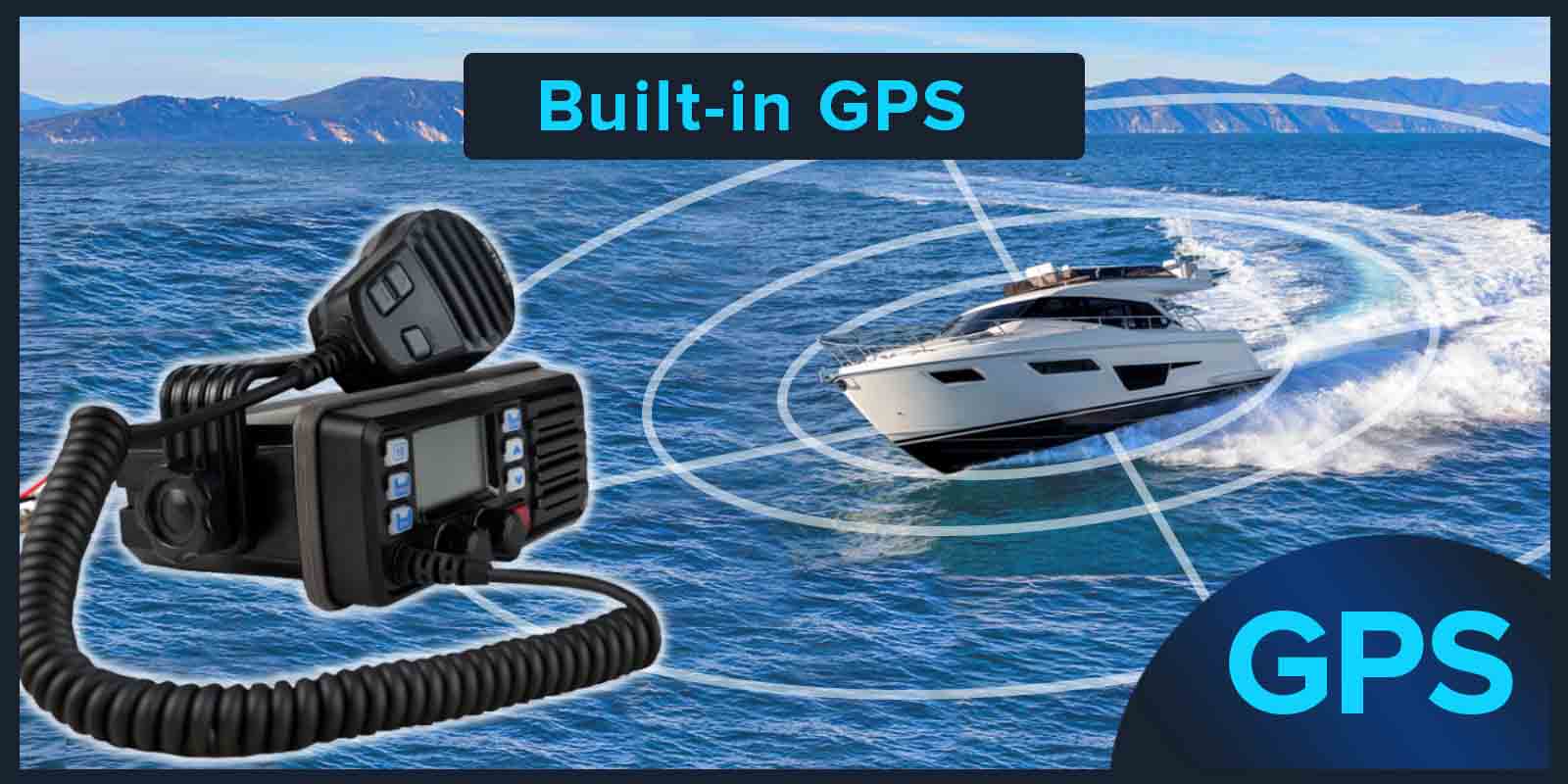 4. IP67 Waterproof and Vibration Water Draining Function
IP67 waterproof (1 m depth of water for 30 minutes) and Vibration drainage function(While pushing and holding [▲] and [▼], turn power ON. " VIB WATER " appears.)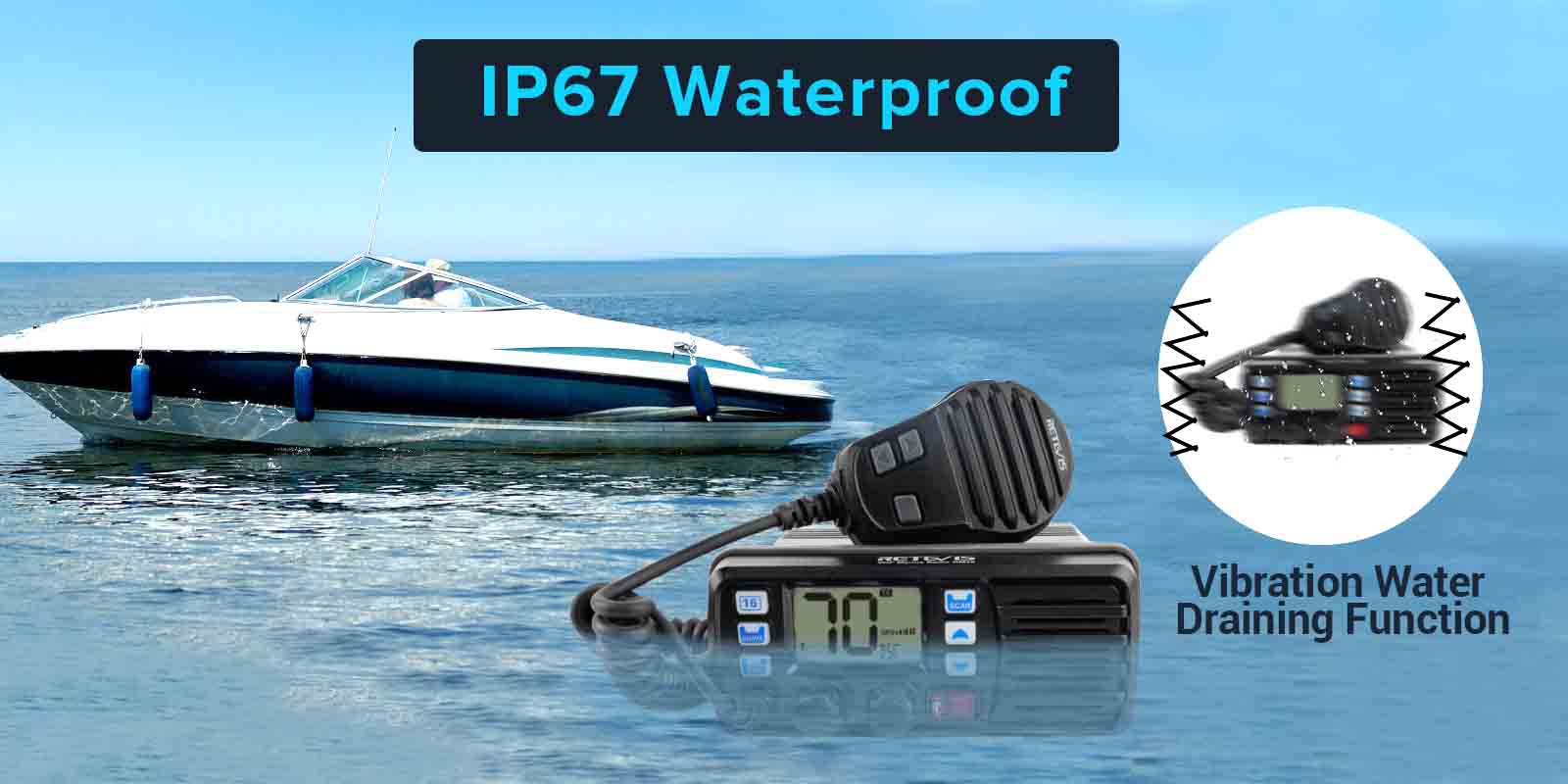 5. NOAA Weather alarm
The weather at sea can be very changeable, and NOAA broadcast can help you up to date on weather trends and emergencies. This radio has 10 weather channels. When the weather alert function is on, 24 hour access to national All-Hazards and weather information on weather channels;NOAA Weather alarm Alerts you to nearby threatening weather.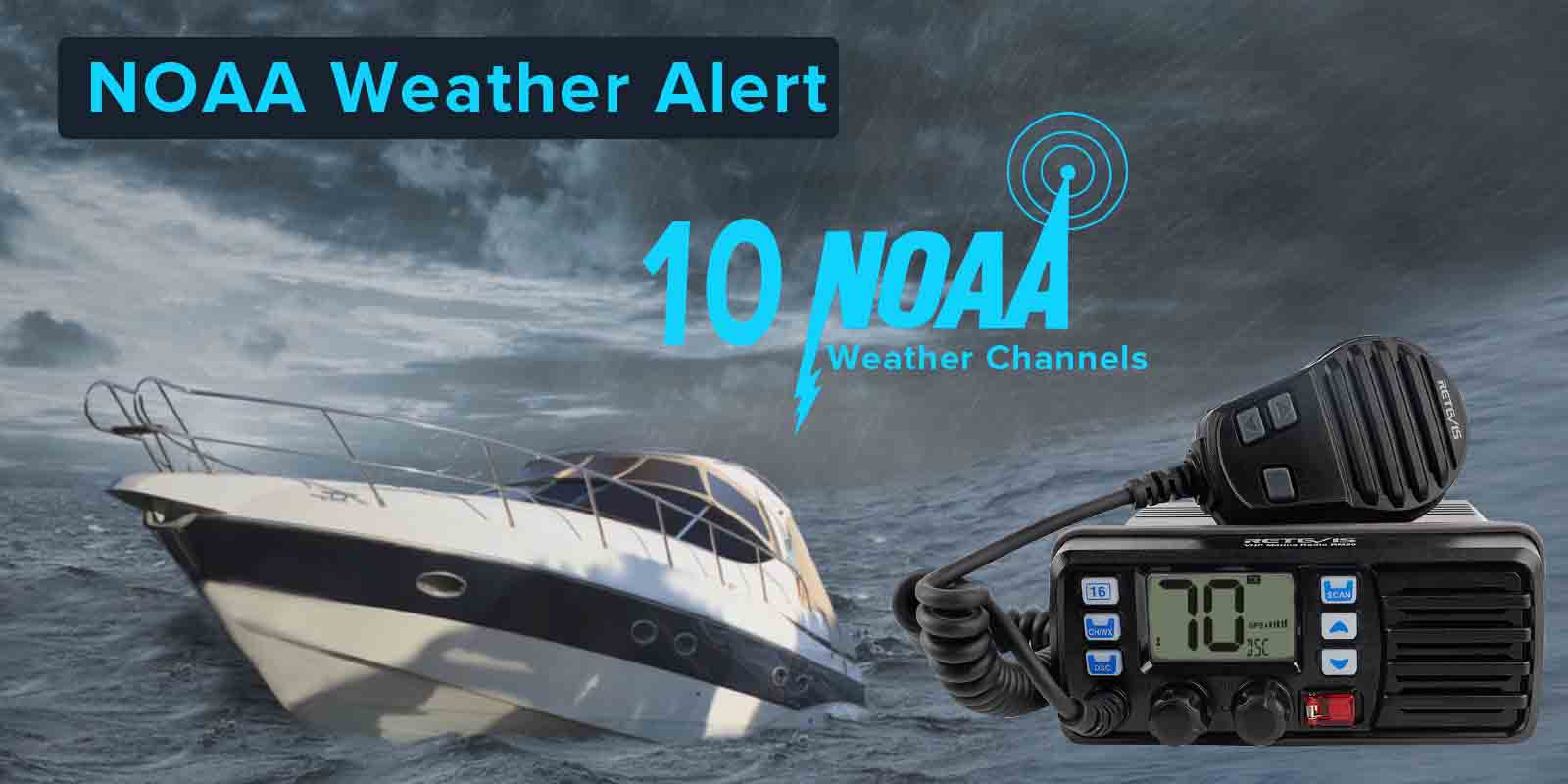 6.

Dual/Tri Watch
Dual/Tri Watch,You can set dual watch or tri watch in menu system to monitor reception of multiple channels automatically including channel 16 plus other channels of your choice.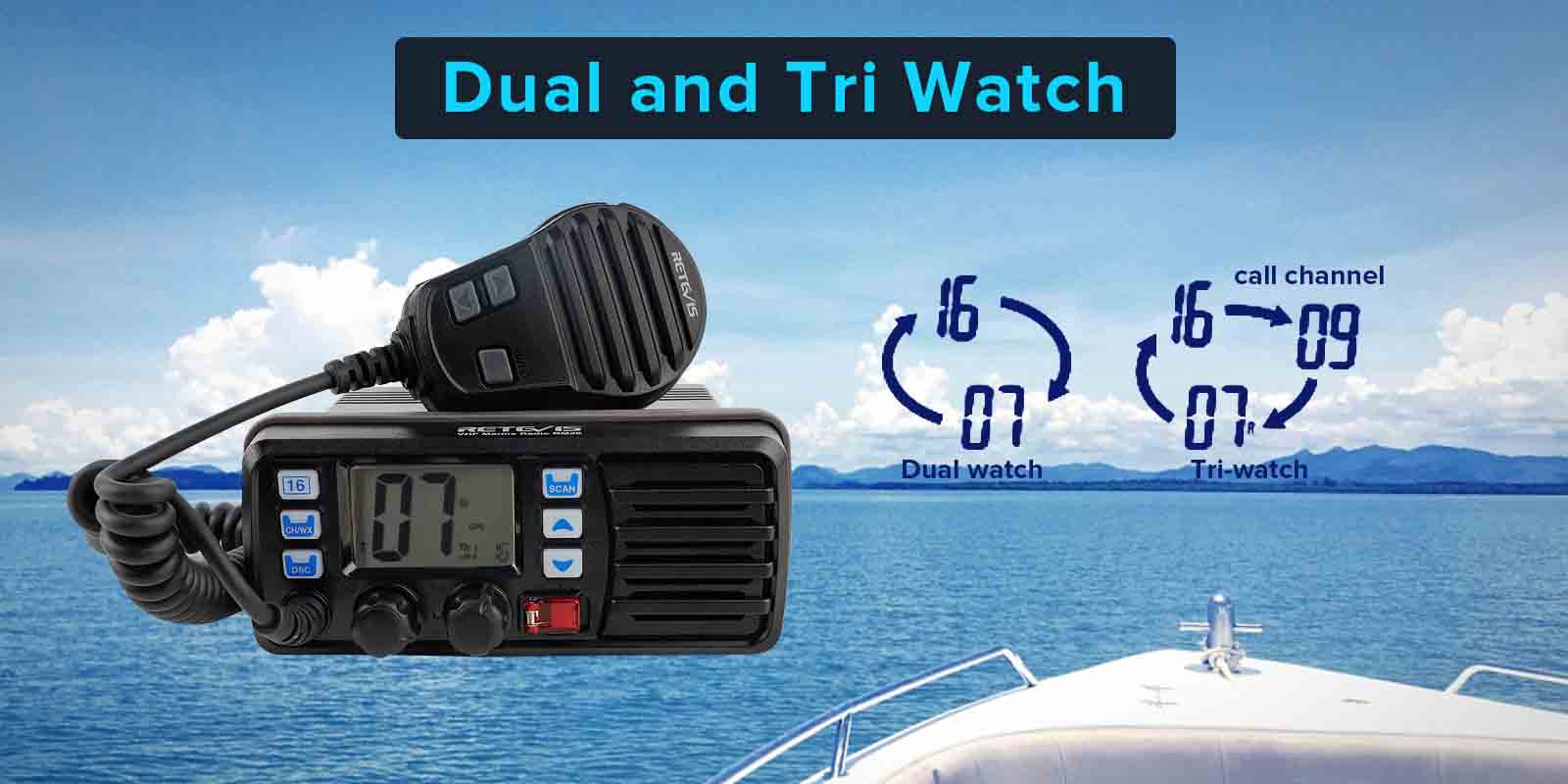 7.

S

uper Long Distance Marine VHF radio Communication Systems
This marine VHF radio allows long distance comunication coverage of 10-15 km at sea with 25 watts output in the US, Canada and internationally, enabling ships to stay in touch with shore and other ships.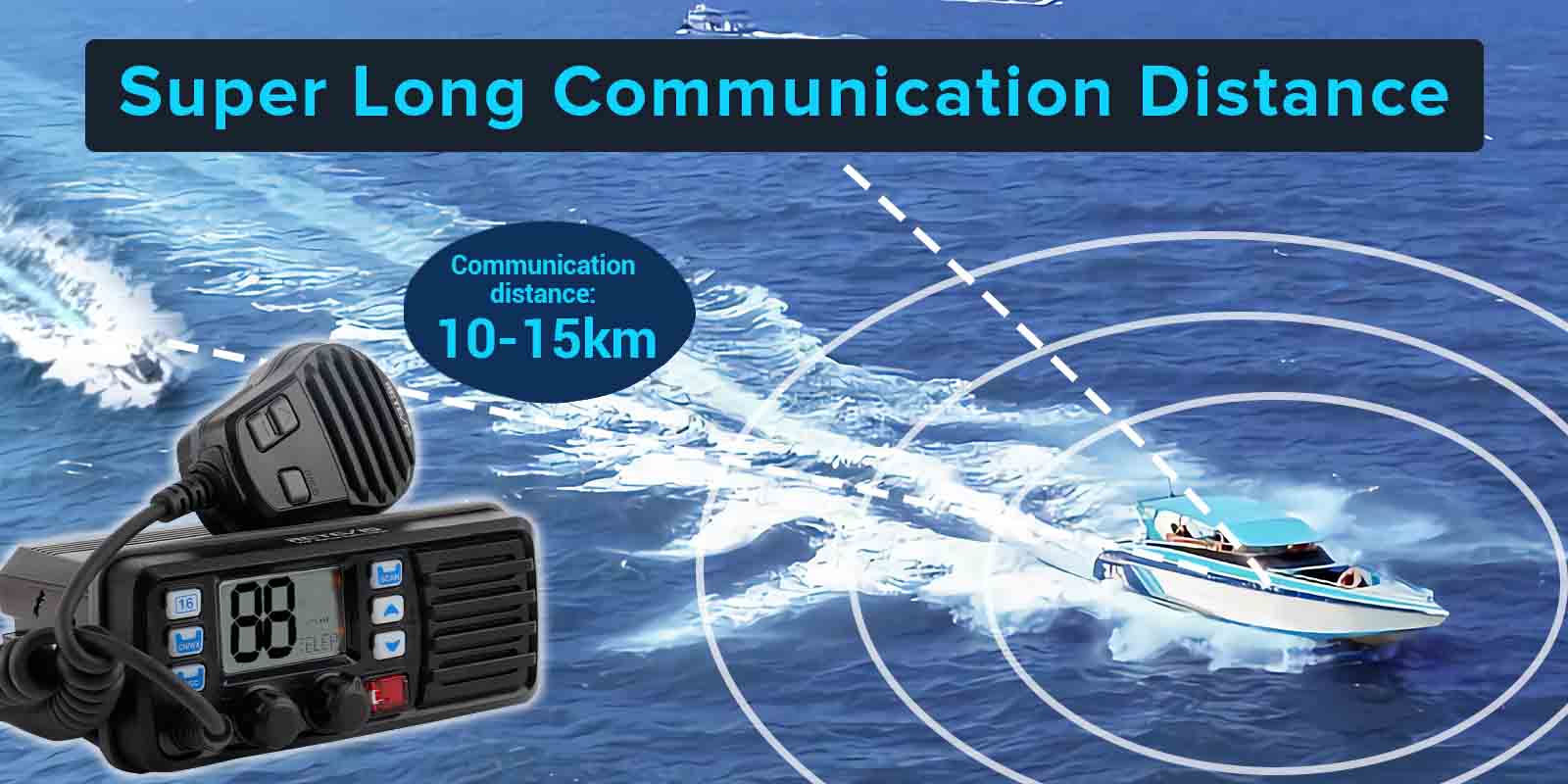 8.

One Click to Channel 16/9

It's important that boaters use the correct channel when communicating on a marine VHF radio band. Channel 16 and 9 are very important common channels especially for recreational boats. The "16" key is for quick access to channel 16 and 9.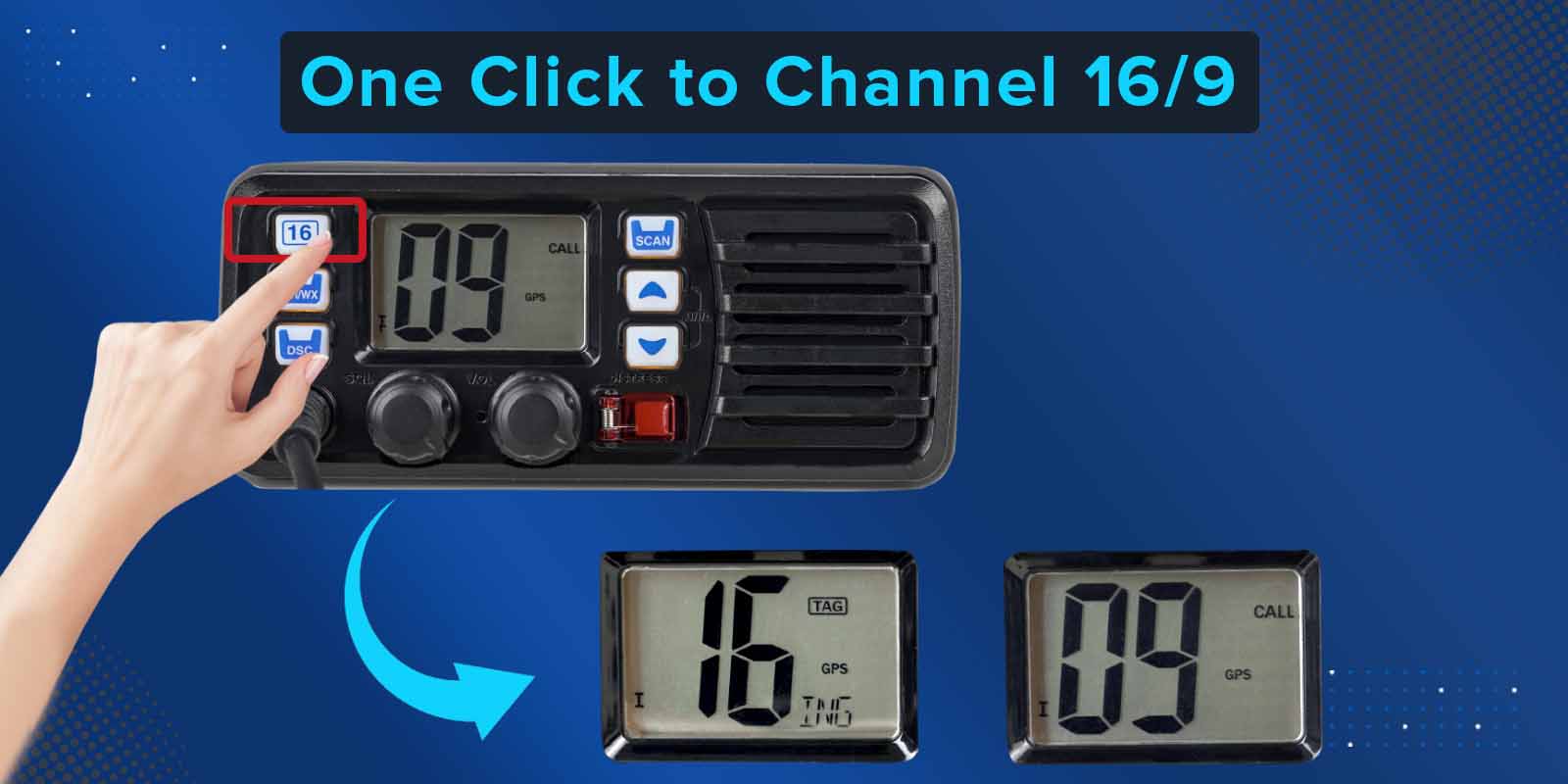 9.RM20

VHF DSC marine Radio
RM20 is a standard VHF DSC marine radio. In the event of an unexpected emergency, press DSC button and your MMSI and exact position will be sent to the Coast Guard and other vessels.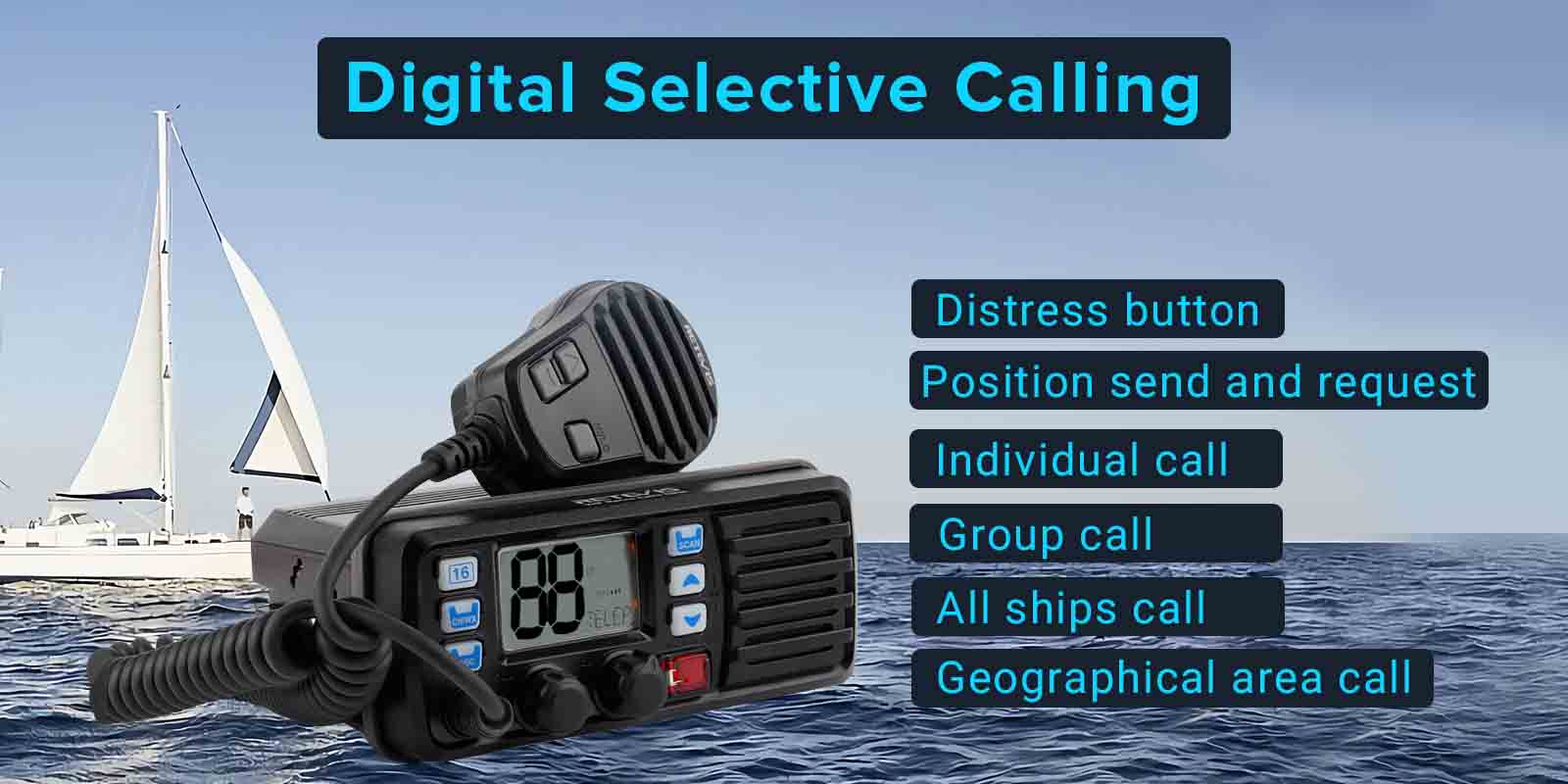 10.

One Click For Help



There is a separate "Emergency Alarm" button, press that button to make a distress call in emergency. The nearby shore station and other vessels with DSC equipped will receive this call, and it will alarm for quick rescue.

11.

Easy to Operate



This compact radio is easy to be installed and easy to operate. The dot-matrix LCD screen allows you to read the parameters and settings easily and menu system with programmable soft keys gives you simplified functionality.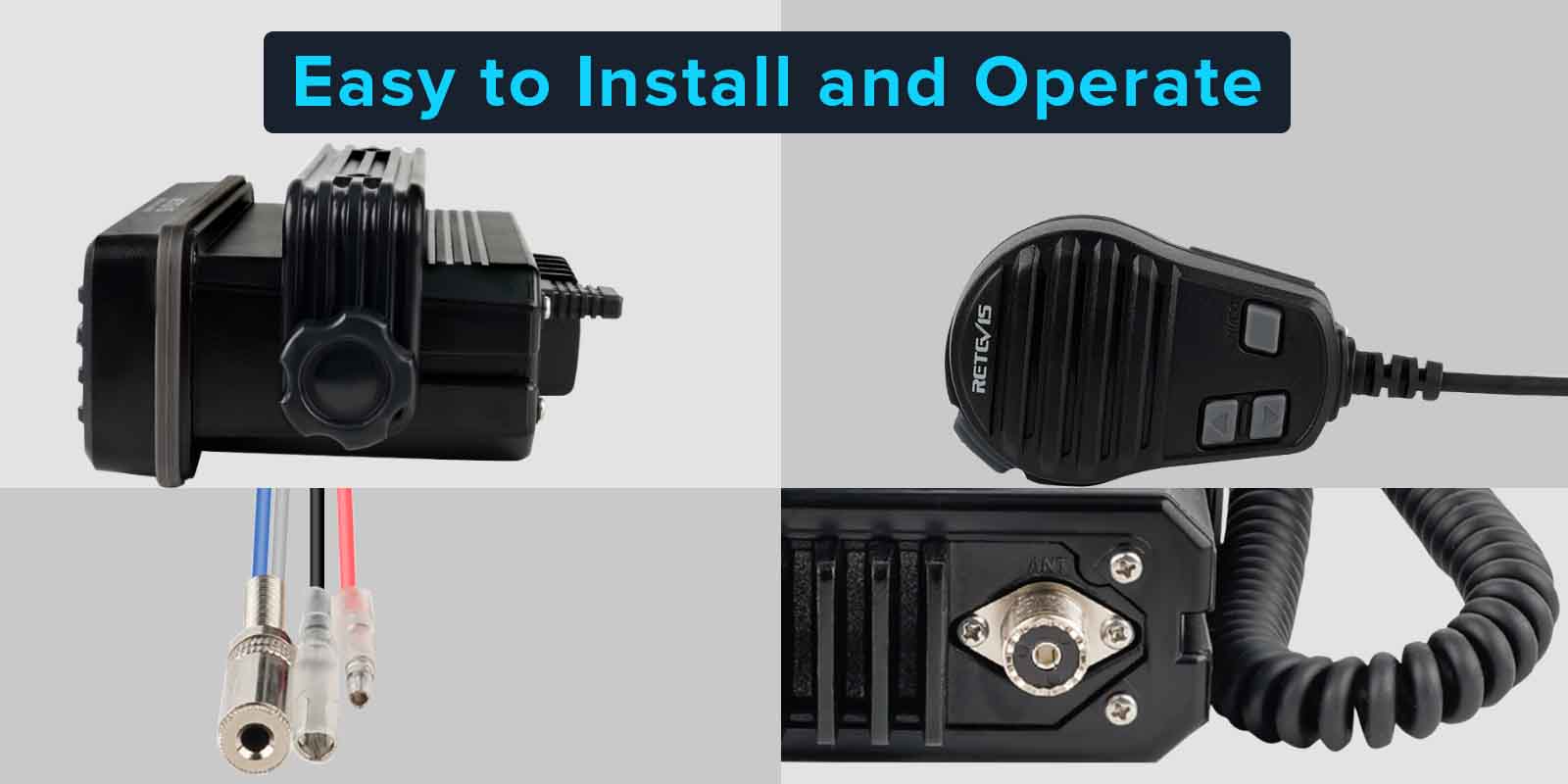 12.

RM20 Marine VHF radio, the best two way radio for boat and cruise ships.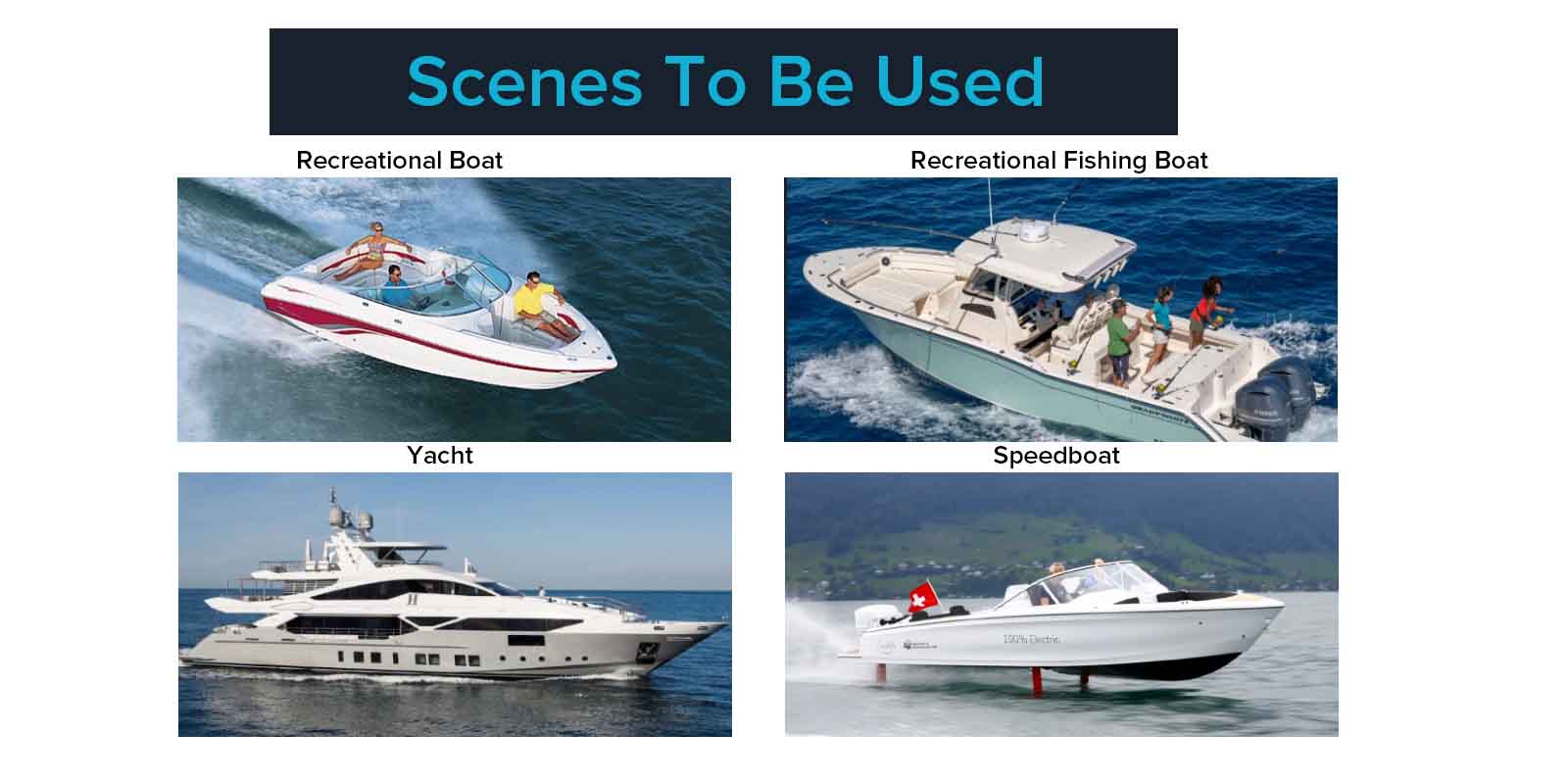 13.

RM20 marine VHF radio Function Detail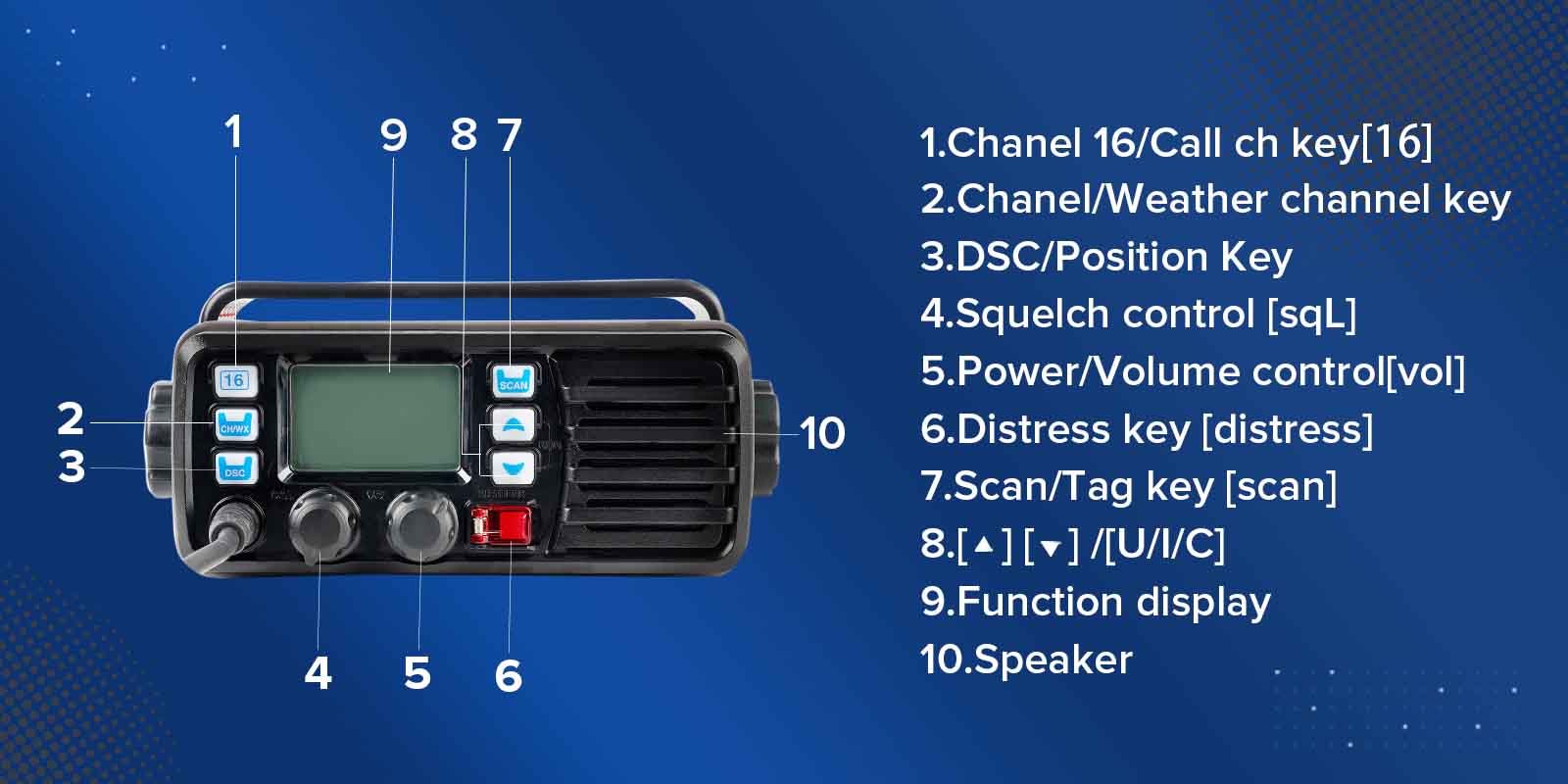 14.RM20 marine VHF radio Handheld Microphone and radio display detail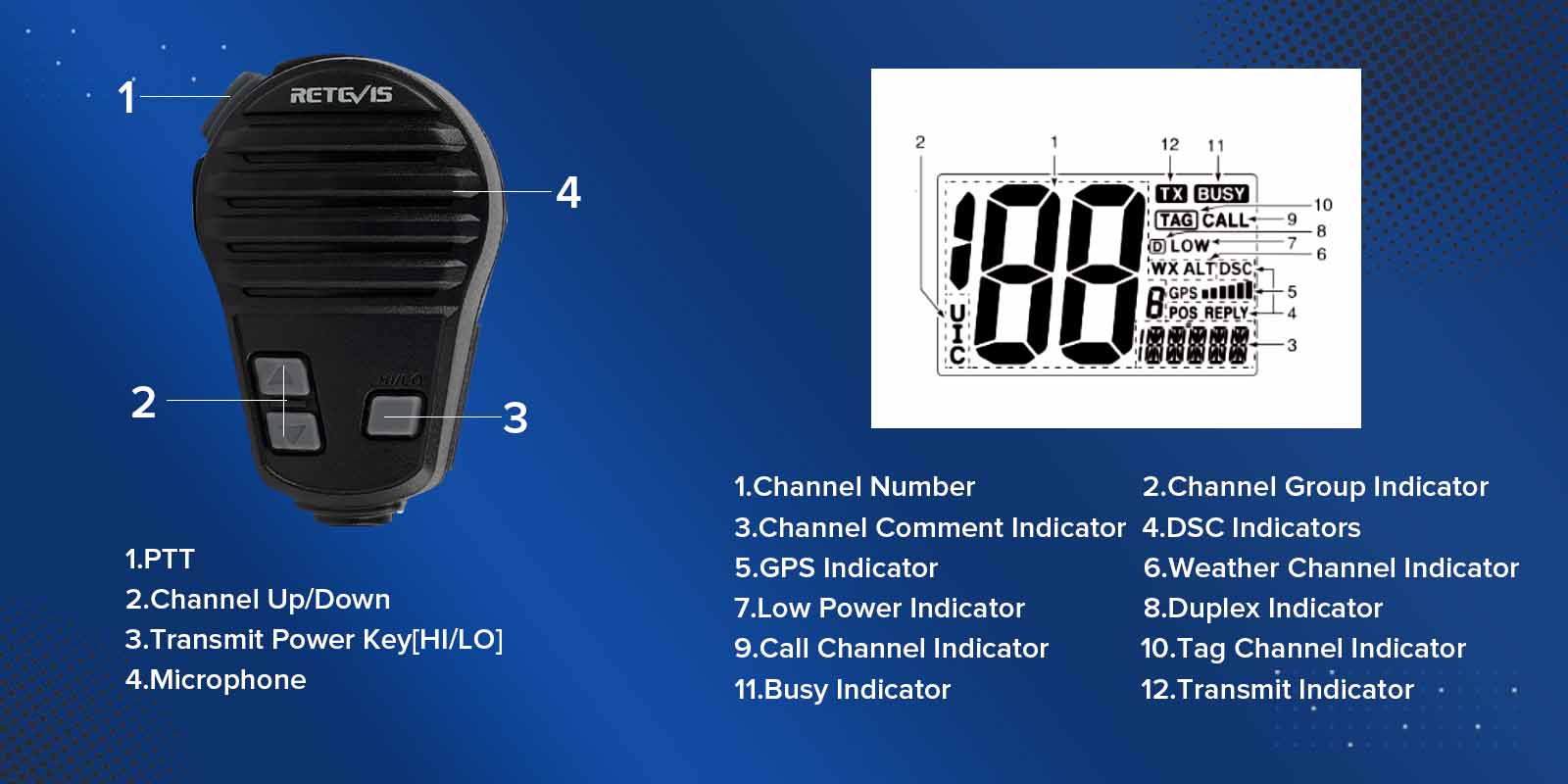 15. RM20 Marine VHF Radio General Specifications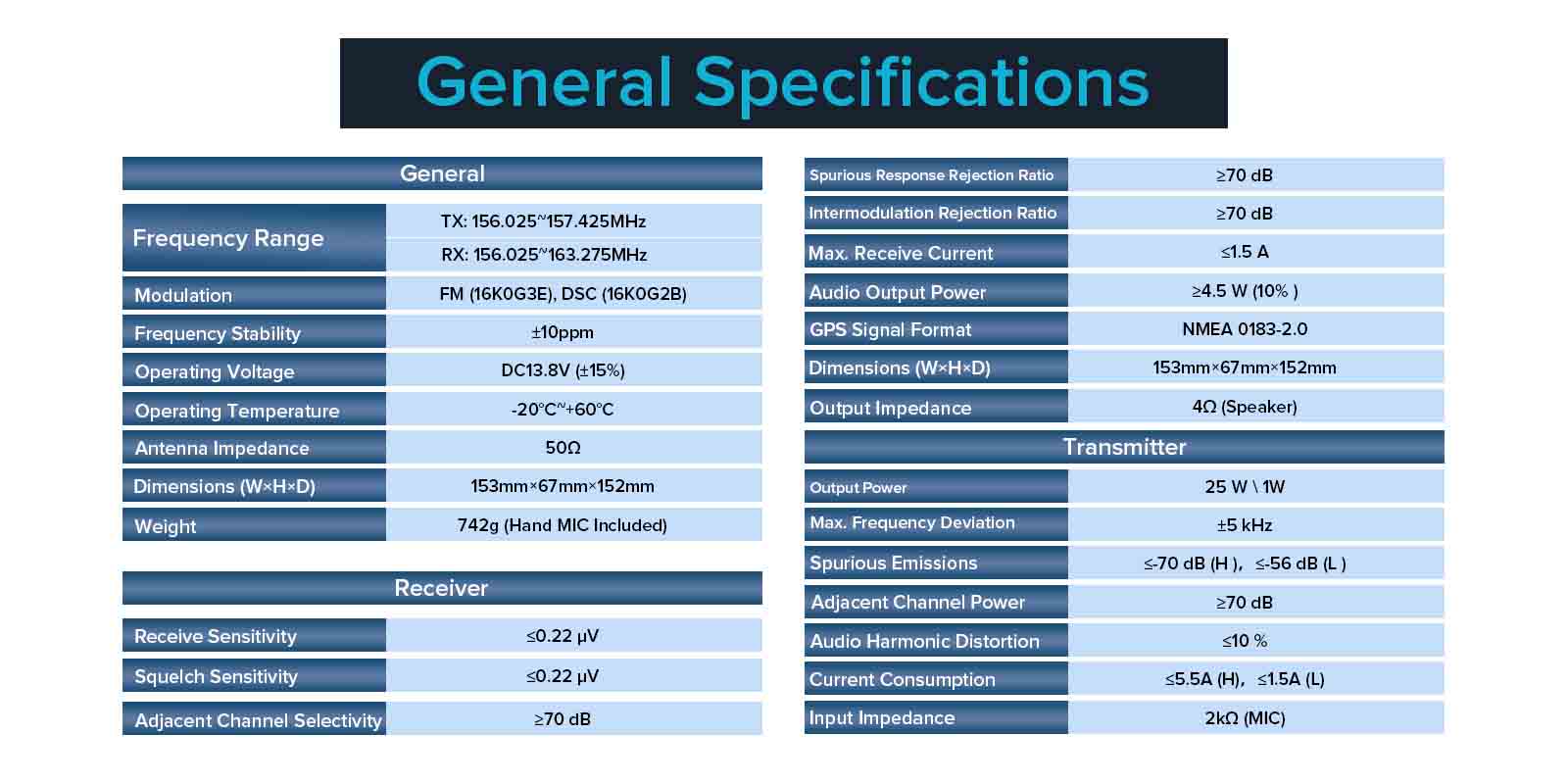 16. RM20 marine VHF radio details and package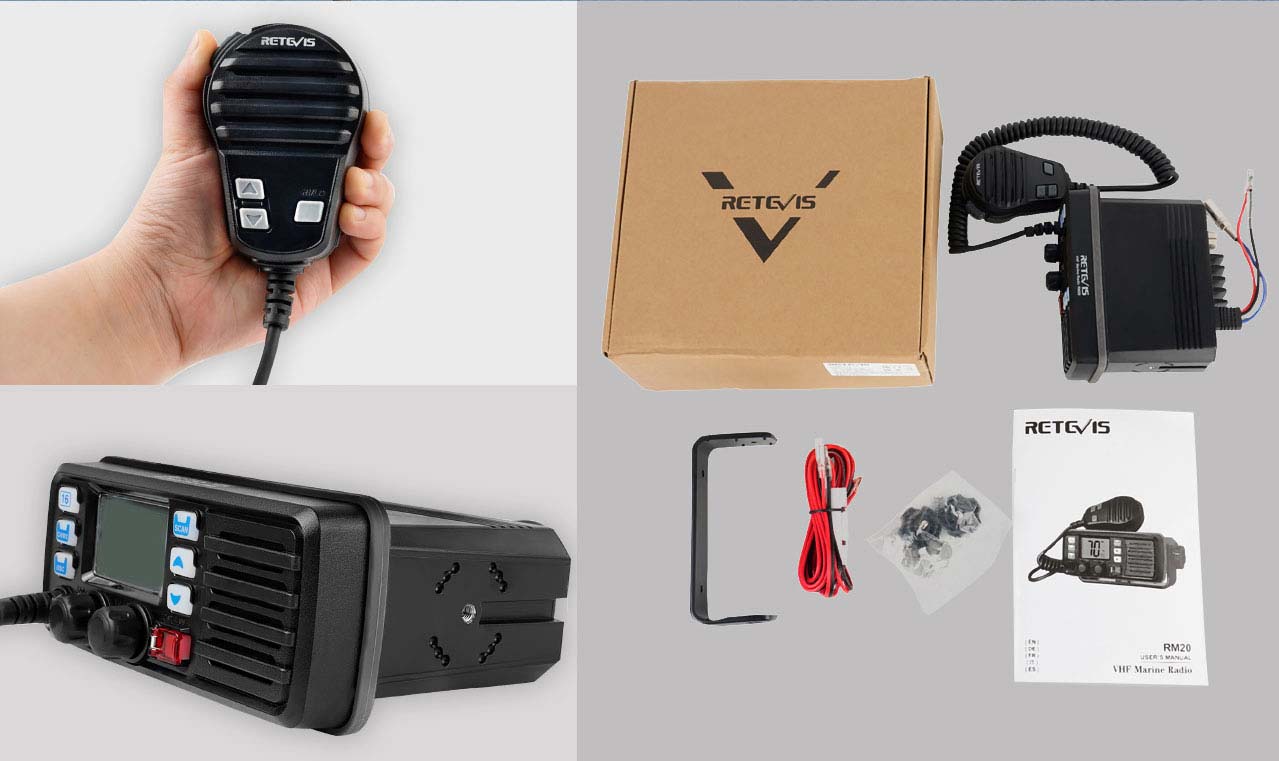 What's in the Box?
Package Details:

1 x Marine Transceiver
1 x HandheldMicrophone
1 x Mounting Bracket
1 x DC Power Cable
1 x User Manual
Spec
General
Frequency Range
TX: 156.025~157.425MHz
RX: 156.025~163.275MHz
Modulation
FM (16K0G3E), DSC (16K0G2B)
Frequency Stability
±10ppm
Operating Voltage
DC13.8V (±15%)
Operating Temperature
-20°C~+60°C
Antenna Impedance
50Ω
Dimensions (W×H×D)
153mm×67mm×152mm
Weight
742g (Hand MIC Included)
Receiver
Receive Sensitivity
≤0.22 µV
Squelch Sensitivity
≤0.22 µV
Adjacent Channel Selectivity
≥70 dB
Spurious Response Rejection Ratio
≥70 dB
Intermodulation Rejection Ratio
≥70 dB
Max. Receive Current
≤1.5 A
Audio Output Power
≥4.5 W (10% )
GPS Signal Format
NMEA 0183-2.0
Output Impedance
4Ω (Speaker)
Transmitter
Output Power
25 W \ 1W
Max. Frequency Deviation
±5 kHz
Spurious Emissions
≤-70 dB (H ),≤-56 dB (L )
Adjacent Channel Power
≥70 dB
Audio Harmonic Distortion
≤10 %
Current Consumption
≤5.5A (H),≤1.5A (L)
Input Impedance
2kΩ (MIC)
Feature
Main functions:
External speaker with 3.5mm pin
Build-inGPS Latitude and Longitude and Time
IPX7 Waterproof Construction (1m Depth of Water for 30 Minutes)
Vibration Water Draining Function
Weather Channel Alarm
Dual/Tri-watch Functions
Normal Scan and Priority Scan
DSC Call Reception and Transmission Records Can be Queried
Standard NMEA 0183
Full Dot Matrix Display
Channel Number Display Digits Selectable: 3 Digits(01B)4 Digits(2001)
Simple and convenient operation
Support Latest Marine Channel Standards and DSC Protocol Standards.
Emergency switch 16/9 channel
High/low power switching