Rechargeable walkie talkies toy for kids

With Li-ion battery and charger

Small and exquisite, easy to carry

2 sets of power-saving 2 way radios
Order Handling Time within 3 Working days(Pre-sale products excluded).
14951 PEOPLE ARE LOOKING FOR THIS PRODUCT
Retevis RT602 orange rechargeable walkie talkies for kids
1. With buttons, children can set up calls at any time
The new orange rechargeable toy walkie-talkie has four buttons, which can set the frequency and channel at any time, which is convenient for talking; in addition, at night, you can turn on the flashlight to illuminate it, which is very popular with children.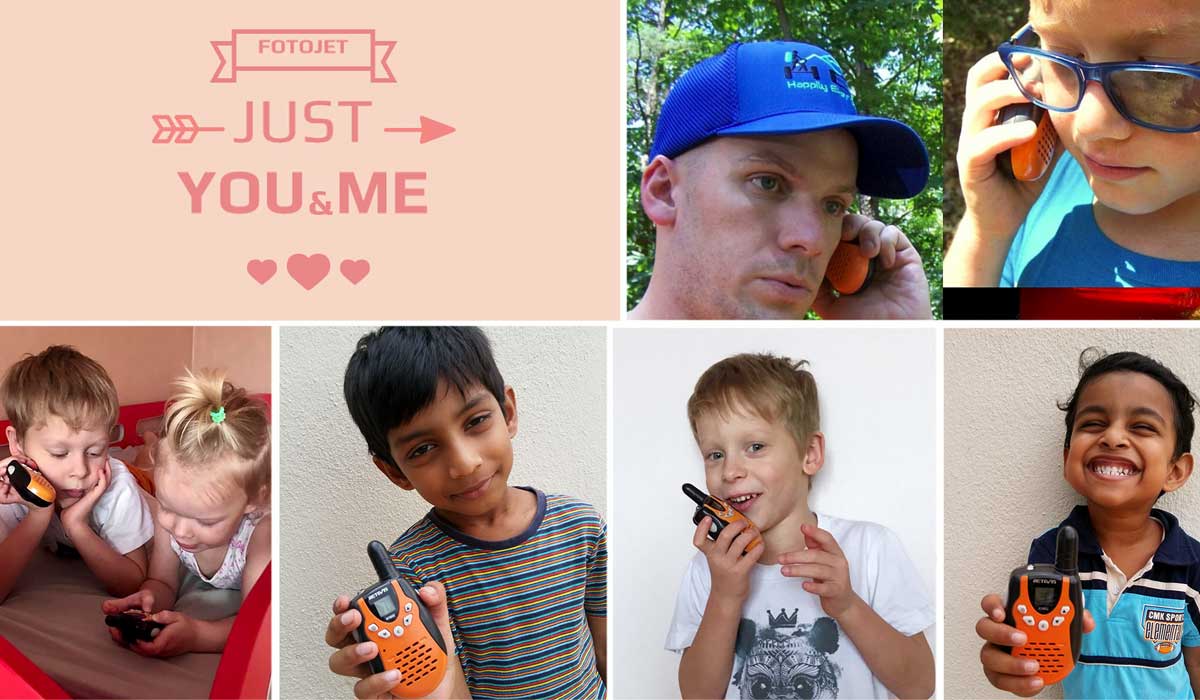 2. With lithium battery and charger, very power saving
RetevisRT602 is a low-power walkie-talkie, low power consumption for receiving and sending information, and power saving. And the walkie-talkie has a low-battery reminder function to charge in time.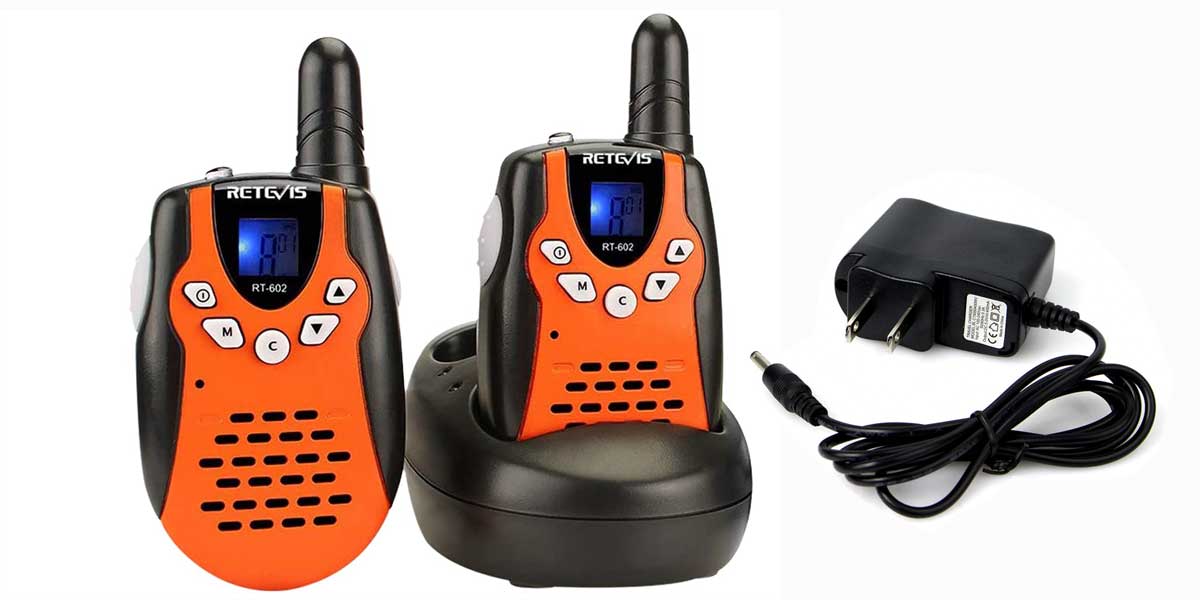 3. Complete functions
RetevisRT602 is exquisite in appearance, easy to carry, and has complete basic functions. VOX, CTCSS/DCS, Auto squelch, Keypad tones and Mute function, etc. This is a cost-effective toy walkie-talkie.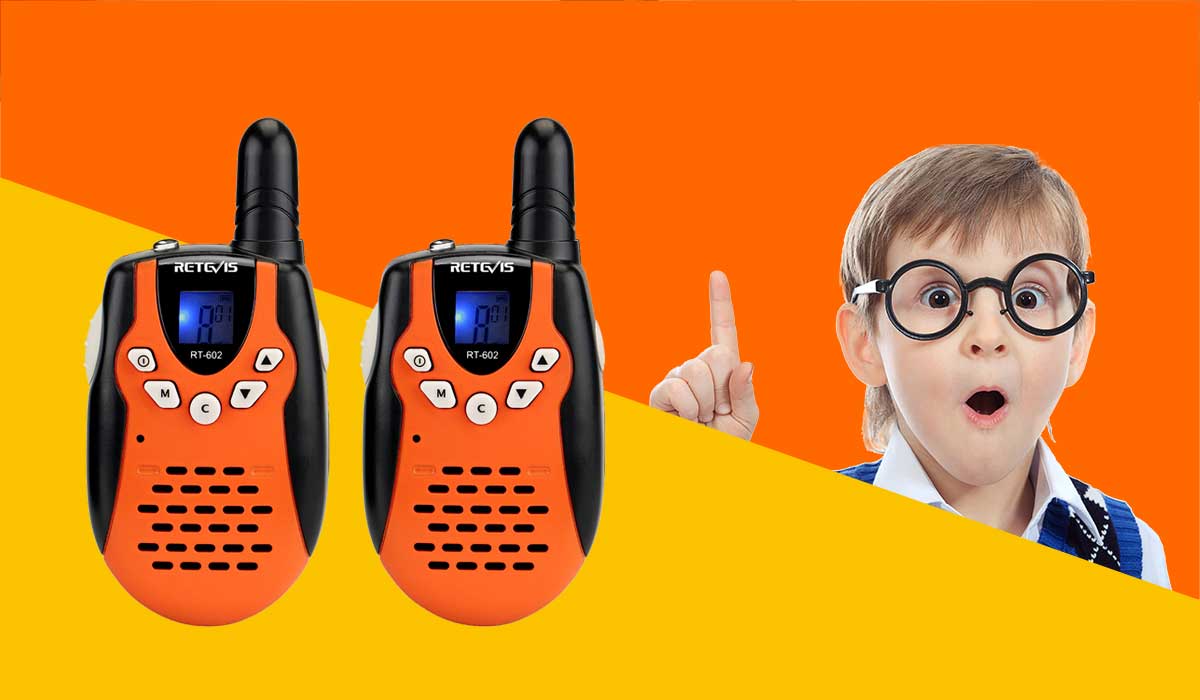 For 8 yr old niece- she likes and made sure to buy rechargeable so the family has it available to use for years to come- no sticking in a drawer cause it needs batteries. I got on a lightening deal so price was right. Definitely fine for adult/older kid use but orange makes it look more kid friendly.
We received these as a gift for my son's 5th birthday, and after my son learned how to use it, he loved It! He uses them all the time and the neighborhood kids love it too, making up all sorts of games to play with them. I was really impressed by the range!! We tested it on our block to the farthest house he is allowed to go to, about a little more than a football fields distance away in the neighbors huge back yard, and they worked great!! I was very pleased by the distance thinking it would be my way to check up on my son while he plays in the neighborhood without me walking over to where he is so often. But I haven't done it yet because he wants to play with them with his friends! I will probably be ordering another set!! What an awesome gift!
Wonderful gift for kids. My grandchildren have played with these all year. Distance and clarity are great. Simple to use. I love that they can be put on chargers. Toys that require constant changes of batteries usually end up being a disappointment for kids. Probably the best gift I have ever given to grandkids.
These work great! Range is far, sound is clear.
The seller of these walkie-talkie could not have been more helpful with my order. This is a gift for my grandson so I haven't received any feedback from him but I know he's thrilled. And they're orange which is his favorite color.
I purchased this for my grandson for Christmas. They arrived promptly and i gave them a try. They seem to be of good quality with great sound. I can't wait to play with them with my grandson.
My 3 and 6 year old grandchildren love this toy. Easy to use and very good range. They were extremely helpful in resolving an issue with the packaging
Got these for our 4 yr old and 6 yr old for Christmas. They enjoy hiding from each other and using them. Good quality and value.
I bought these as a birthday present for my 6 year old nephew. He loved them and they worked great!
I got two sets so my two grandsons turning 7 and 5 plus grandpa and grandma all have one. We really like these and the boys were thrilled. They are very easy to use just showed them once and off they went calling us all day and yep waking everyone up the next morning. So now they have to go back to the charger at night to get their rest too. Anyway they work all through the house, basement to 2nd floor and out in the yard. Haven't tried to do any real distance yet. I am seriously thinking of getting another two sets for them to keep at home. Their parents are big outdoors people and love hiking and camping. Think these would be great for that. The noise it makes when you release the talk button seems too loud. Can't really say how long they will last yet but they have already held up to some rough tumbles. When I was looking these up before the purchase Retevis seemed to have the best reputation and though I thought it a little expensive I am happy with the quality. Grandpa was impressed with them, especially when compared to what he had to play with so didn't give me a hard time over the price. That was nice too.
Specification
Model
RT602
Frequency range
FRS
Output power
0.5W
Channel
22
Color
Orange
Battery Type
Li-ion Battery
LCD display including battery status indicator
Yes
Adjustable volume level
Yes
CTCSS/DCS
Yes
Transmitting and receiving icons
Yes
Channel number and scan status display
Yes
Earpiece connection
Yes
Auto squelch
Yes
Call alert
Yes
Built in flashlight
Yes
Channel lock
Yes
Low battery alert
Yes
Power selection
Yes
5 Call tones
Yes
Mute function
Yes
Battery saving function
Yes
Backlit display
Yes
Keypad tones
Yes
VOX function
Yes
Talk confirmation tone
Yes
Size
Approx:165x165x65mm
Weight
390g/piece
Features:
1、LCD display
2、10 Call tones
3、Adjustable volume level
4、Battery status indicator
5、Monitor function
6、Double Channel Monitor
7、Auto Squelch
8、Key lock function
9、Low battery alert
10、VOX Function
11、Auto battery save