Two way radio for Children
Multi-color outdoor adventure walkie talkie
7+ boys and girls can use
Gifts, competition prizes
Role-playing companion use
Order Handling Time within 3 Working days(Pre-sale products excluded).
35700 PEOPLE ARE LOOKING FOR THIS PRODUCT
RT628 Multi-color Outdoor Adventure Game Toy Walkie-Talkie
1. With buttons, children can set up calls at any time
Multi-color Outdoor Adventure Game toy walkie-talkie has four buttons to set the frequency and channel at any time, which is convenient for talking; in addition, at night, you can turn on the flashlight to illuminate it, which is very popular with children.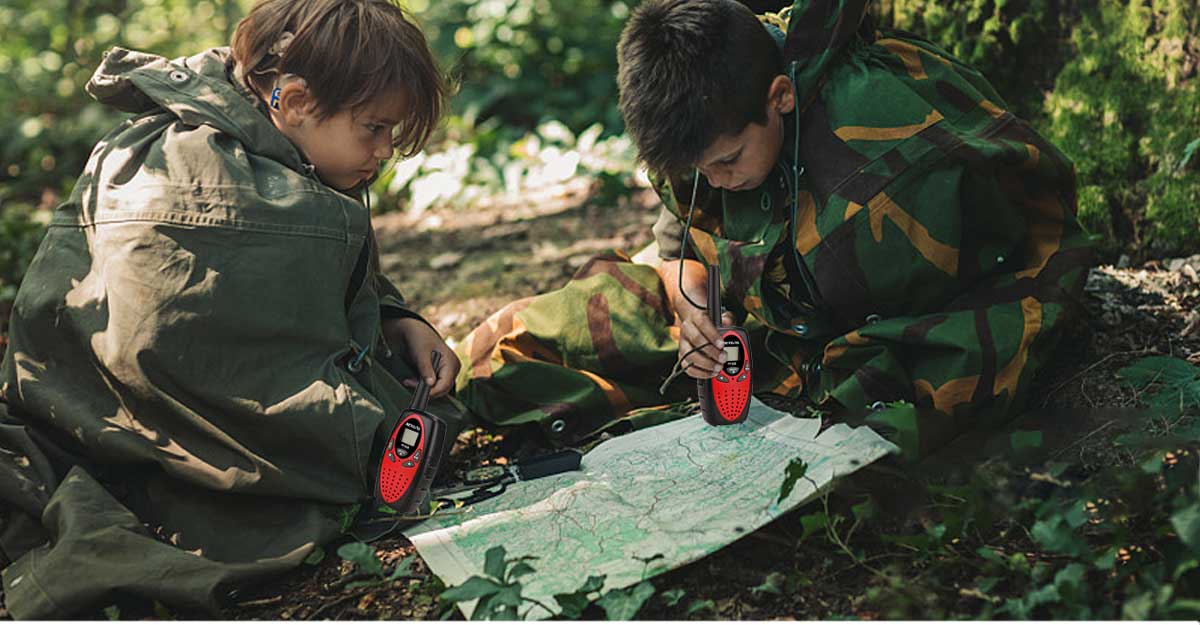 2. Complete functions
RetevisRT628 is exquisite in appearance, easy to carry, and has complete basic functions. VOX, CTCSS/DCS, Auto squelch, Keypad tones and Mute function, etc. This is a cost-effective toy walkie-talkie.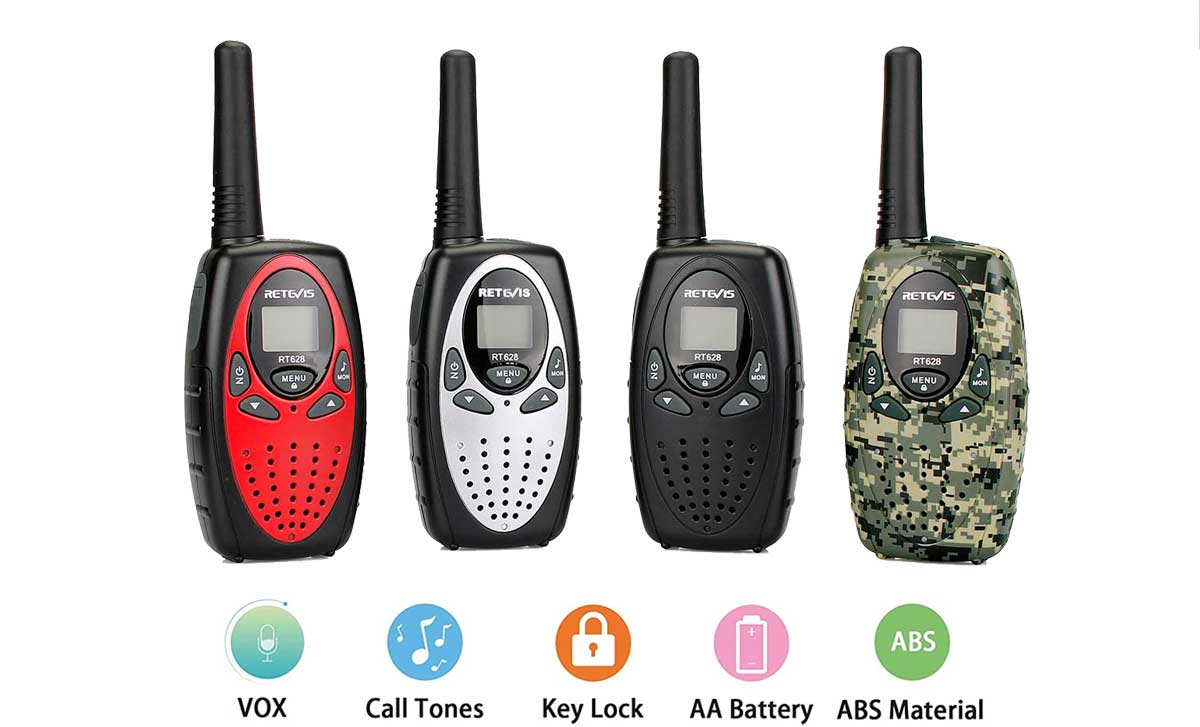 3. Many colors to meet the needs of boys and girls
RetevisRT628 is a popular walkie-talkie toy that can be used indoors and outdoors, schools, camping, forest adventures and Souts activities. Especially in schools, it is convenient for students to communicate.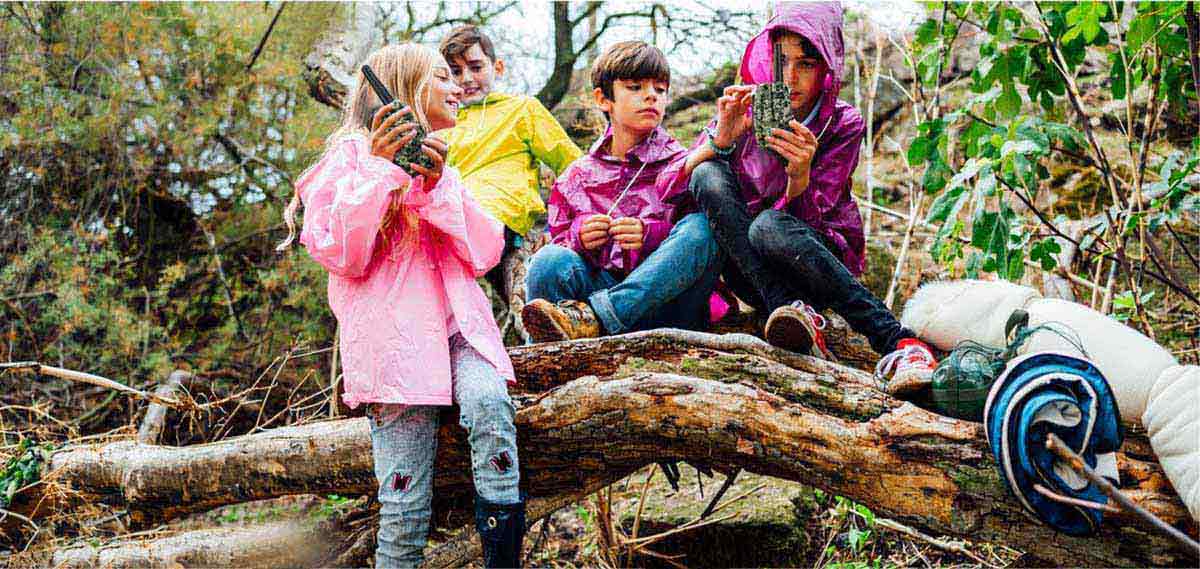 4. Educational toys that children must grow up
Walkie-talkie is a toy product with good knowledge of radio and electromagnetic waves. Discover children's interest in radio and electromagnetic waves. In addition, the walkie-talkie toy is the perfect holiday gift.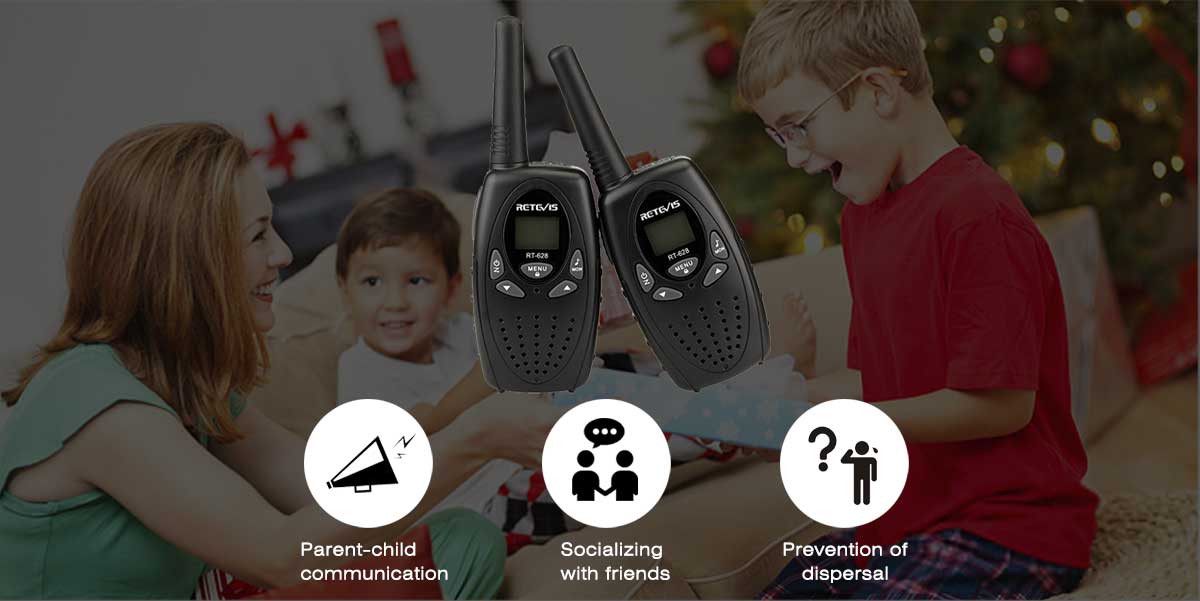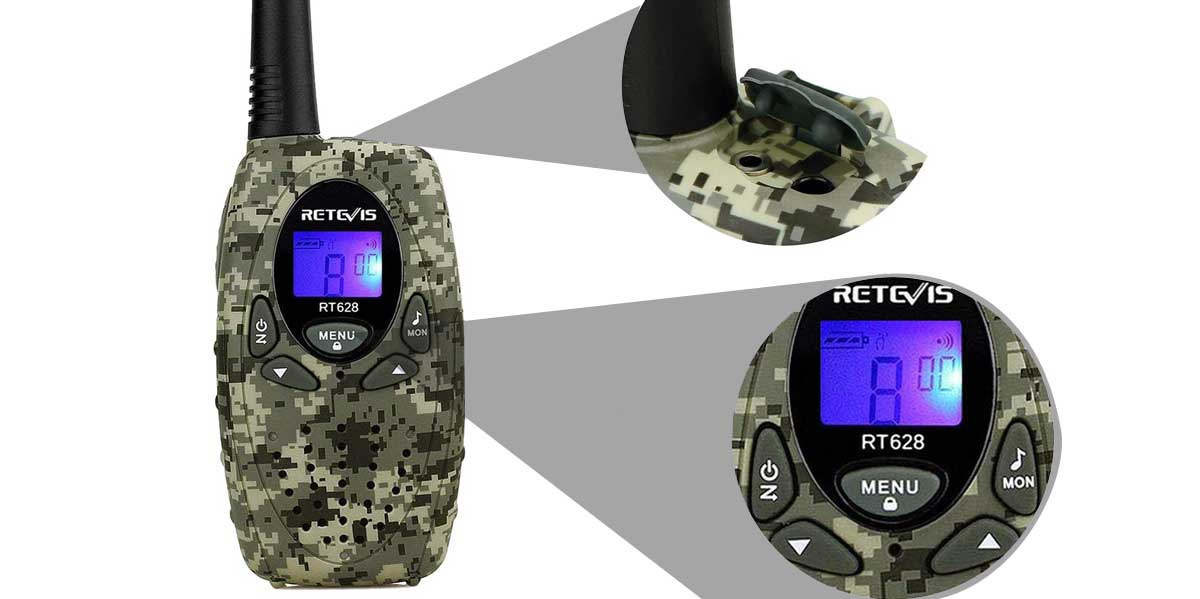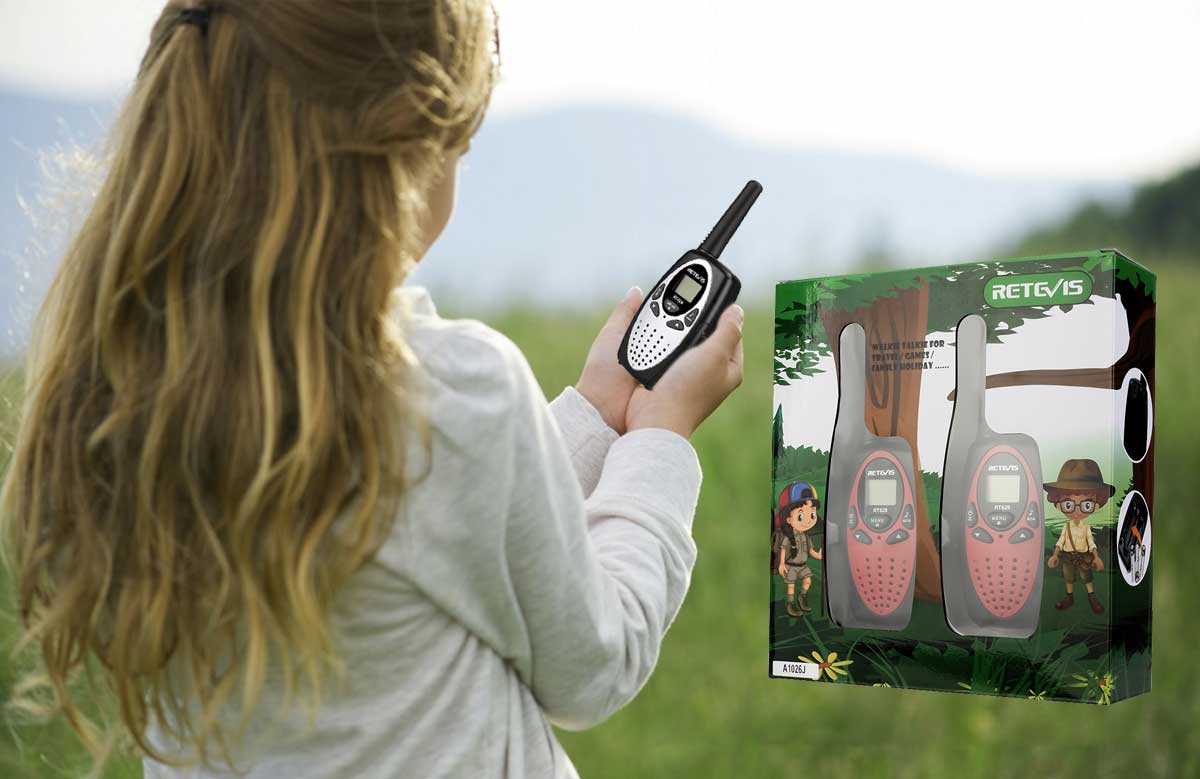 My daughters love this thing, we can drive away from home a mile or so and still hear the other person at home... Fun!
way more than I expected. clear sound...far better than ones we purchased it the past. we put distance to the test on vacation. one on the beach the other at the house. 400ft to the beach and additional 400ft on the sand so 800ft is the most we have tried and it sounded like they were in the next room.
I love how far you can be from a person and still be able to hear them clearly. My kids love them too. The delivery was within days. I would highly recommend them, you won't regret it.
Great product! My kids love them! Will buy more for gifts!
My children love these walkie talkies and play with them daily and a added bonus was they are easy to use child or adult. I wanted these to give as gifts to my children for Christmas. But unfortunately they were not stock but as soon as they came in stock they were shipped quickly and came in just a couple days after Christmas and my kids loved the fact that they got to open more presents after Christmas!
Bought for my 4 year old as birthday gift & we have a blast! Reception is terrific and they are super easy to use.. Highly recommend!
Very pleased with the performance and price. They work just like a pair of Motorola units I've had for 10 years that cost quite a bit more! I purchased them for my son as a replacement for Spykids walkie talkies he received as a birthday gift. These are 10 times better, yet similar price and he absolutely loves them.
I bought these for my 9 year old daughter and they work perfectly indoors, we haven't tried them outside yet.
No problems, everything works fine. My grandson really enjoys his gifts.
Steve G.TOP 1000 REVIEWER
Retevis Walkie Talkies make me want to be a kid again, and play special agent guy! :) These entry level walkie talkies from Revetis are the real deal. They are compact, inexpensive, and feature packed. They each use 3 AA Batteries that are not included in the package. The LCD display has a nice blue backlight. There are 22 selectable channels. Just make sure both radios are on the same channel, and they will work. You can also add additional radios...just turn them all to the same channel. At $12.50 per radio ($25 for two) these are a solid deal. They are well made, and do the job they are supposed to do. In my testing the sound quality was very good from about a 1/2 mile away. They should work at a greater distance, but I only tested them on a dog walking run. They each have a removable belt clip. You can also use an external microphone with these radios.
All of our items are Brand New
Frequency Range
PMR446
Channel
16
Output power
0.5W
Color
Red/White/Black/Camouflage
VOX function
Yes
Channel lock
Yes
LCD display including, battery status indicator
Yes
Adjustable volume level
Yes
Transmitting and receiving icons
Yes
Channel number and scan status
Yes
Monitor function
Yes
Setting the double channel monitor
Yes
Scanning Channels
Yes
Power selection (LO/HI)
Yes
Push to Talk Timeout Timer
Yes
Setting and Transmitting Call Tones
Yes
Setting the Sensitivity Level
Yes
Setting the SQUELCH Level 1-6
Yes
Size
Approx 160X55X28mm
Battery
3 x AA batteries(Not include battery)
Weight
90g/piece
Features:
1、LCD display
2、10 Call tones
3、Adjustable volume level
4、Battery status indicator
5、Monitor function
6、Double Channel Monitor
7、Auto Squelch
8、Key lock function
9、Low battery alert
10、VOX Function
11、Auto battery save
12、Power selection (LO/HI)
13、TOT Function