RT67 High capacity battery FRS Business Radio
$37.99
Free shipping on orders over $50
$ 37.99
-100%
Order Handling Time within 3 Working days(Pre-sale products excluded).
2470 PEOPLE ARE LOOKING FOR THIS PRODUCT
OverView
New Retevis RT67 2W FRS CTCSS/DCS TOT VOX Scan industrial two way radios Two Colors
This is the professional analog two way radio, stylish appearance, comfortable feel, rugged enclosure, wear resistance, not easy to scratch. one meter free fall, two way radio housing without damage, the two way radio can continue to work. Good call quality, stable and reliable quality, the use of longer. This two way radio is suitable for the storage, wharf, construction site, tourism, hotel, logistics, factory, etc.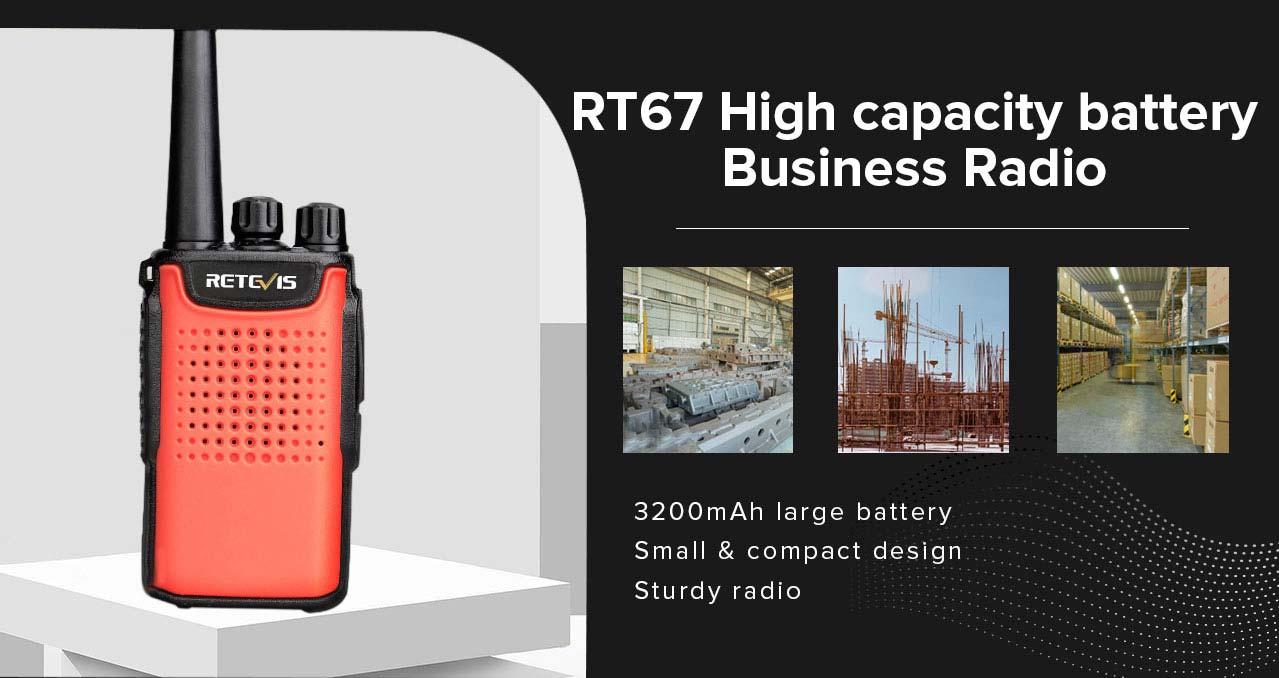 3000mAh large-capacity battery can last for 36 hours of talking, You can use it continuously for several days without charging.The micro USB socket is also very convenient and safety. You can charge the walkie-talkie at any time by car, mobile phone,laptop and power bank.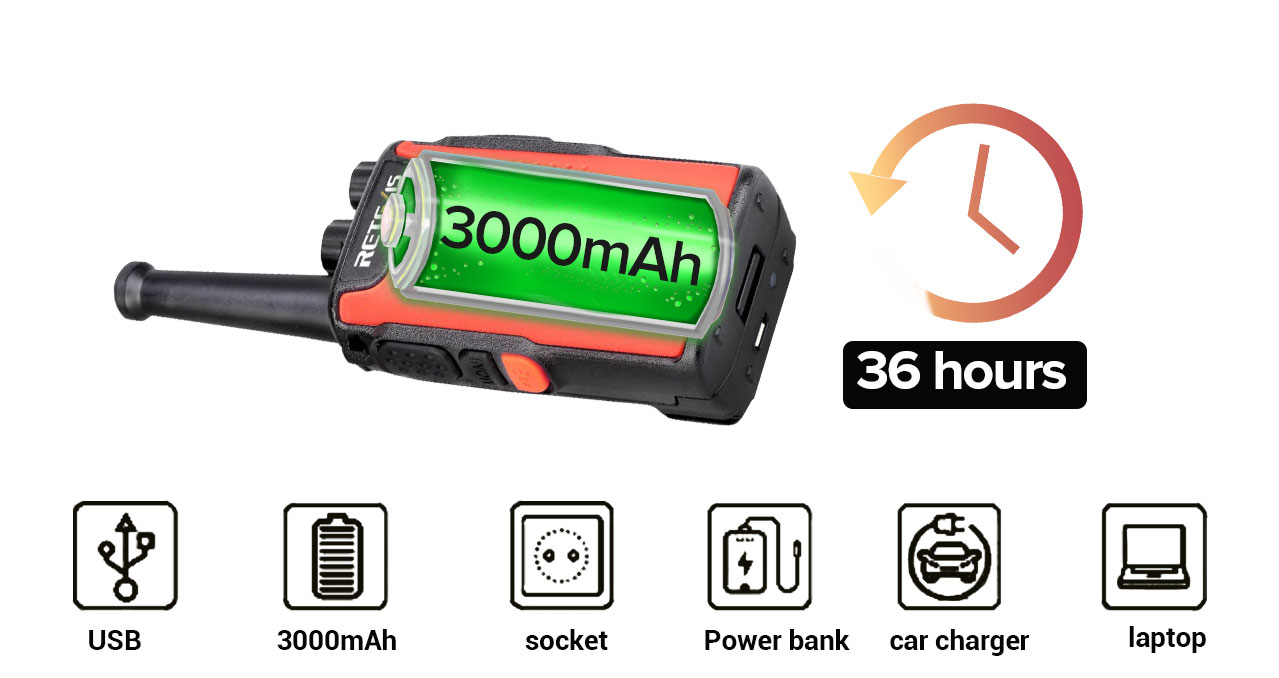 Small and compact walkie talkie; simple to use; The walkie-talkie and the mobile phone are the same size, You can easily hold the walkie-talkie in your hand and not feel bulky.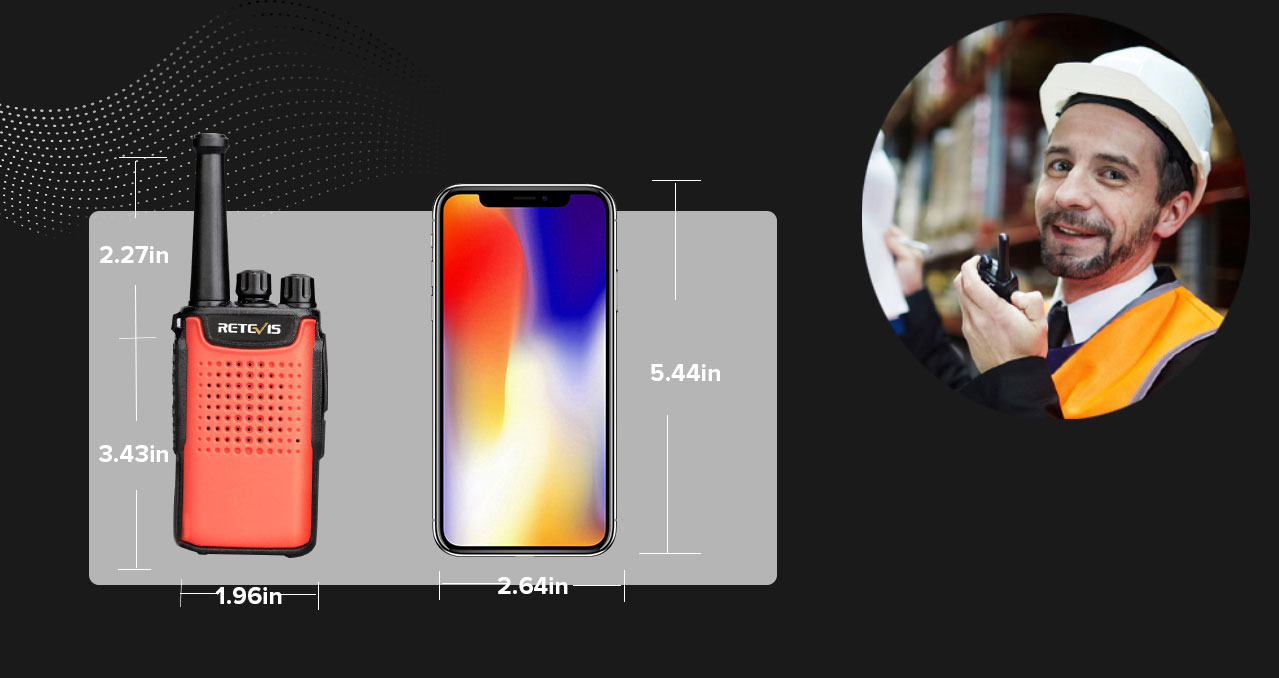 Durable and solid walkie-talkie; it can still work normally even if dropped from three meters;Which is the best walkie talkie for construction.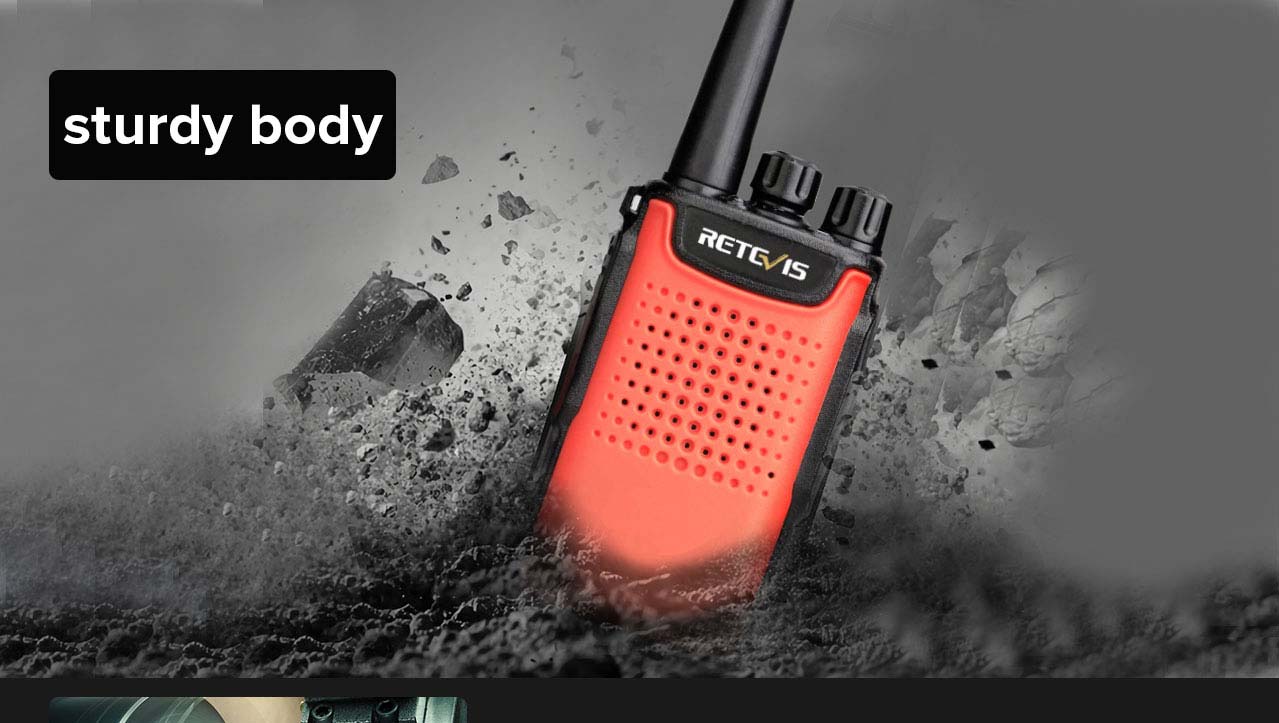 The squelch function can perform noise reduction processing on the sound of noisy environment, the default level if level 5, can set via the RT67 software, from 0-9 level, 0 is lowest.The 2 way radios for construction sites and factories.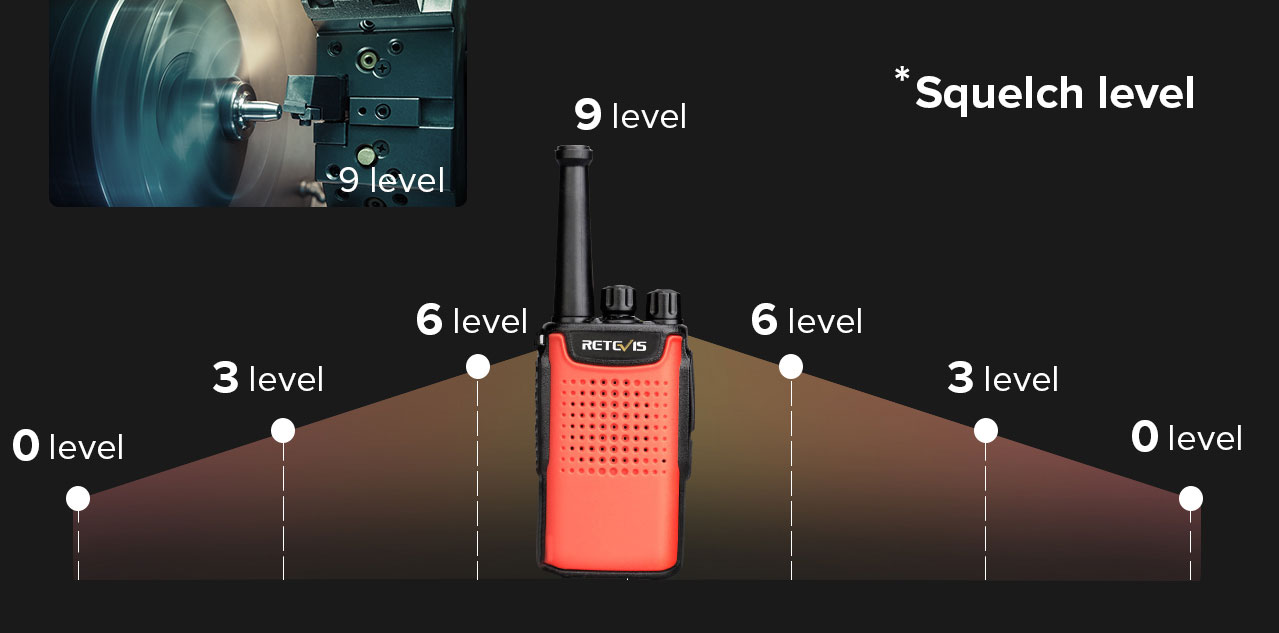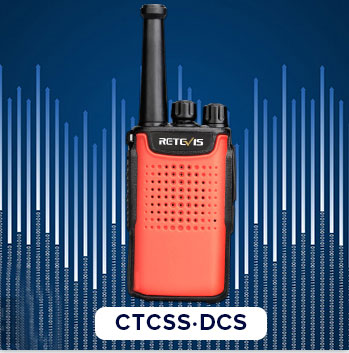 CTCSS·DCS
16 channels, and CTCSS/DCS can be combined into multiple areas to facilitate different group calls and avoid interference.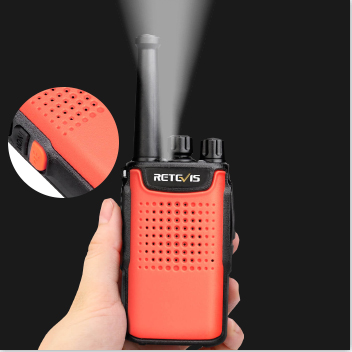 High flashlight
LED flashlight; can be used to illuminate night roads or to ask for help.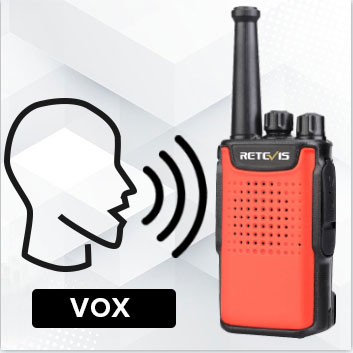 VOX function
VOX function can free your hand;when your hands are occupied, you can active your walkie talkie by voice
Several button, PTT, Flashlight, mintor, channel, volume/power, usb socket, 2pin headphone jack. license-free radio, can be used out of box.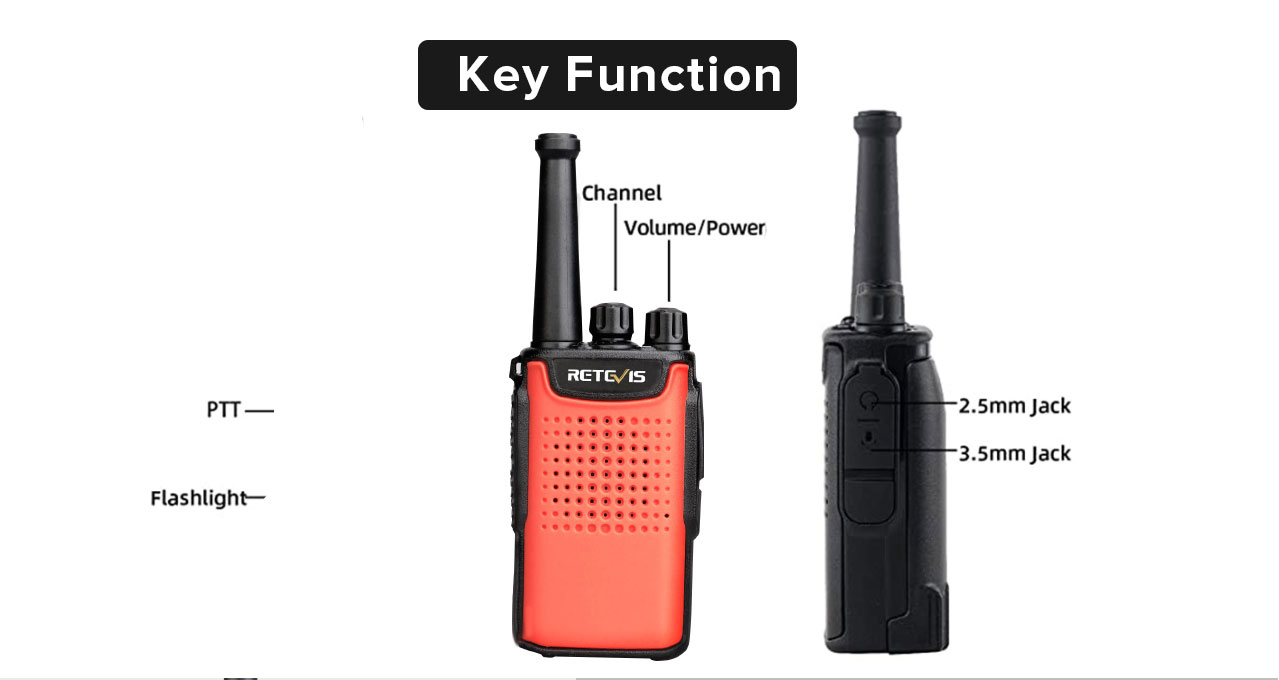 Small and portable, durable walkie talkie, easy to use; The package contain (1 x Radio; 1 x Battery; 1 x USB Charging Cable; 1 x Belt Clip; 1 x Sling; 1 x User manual)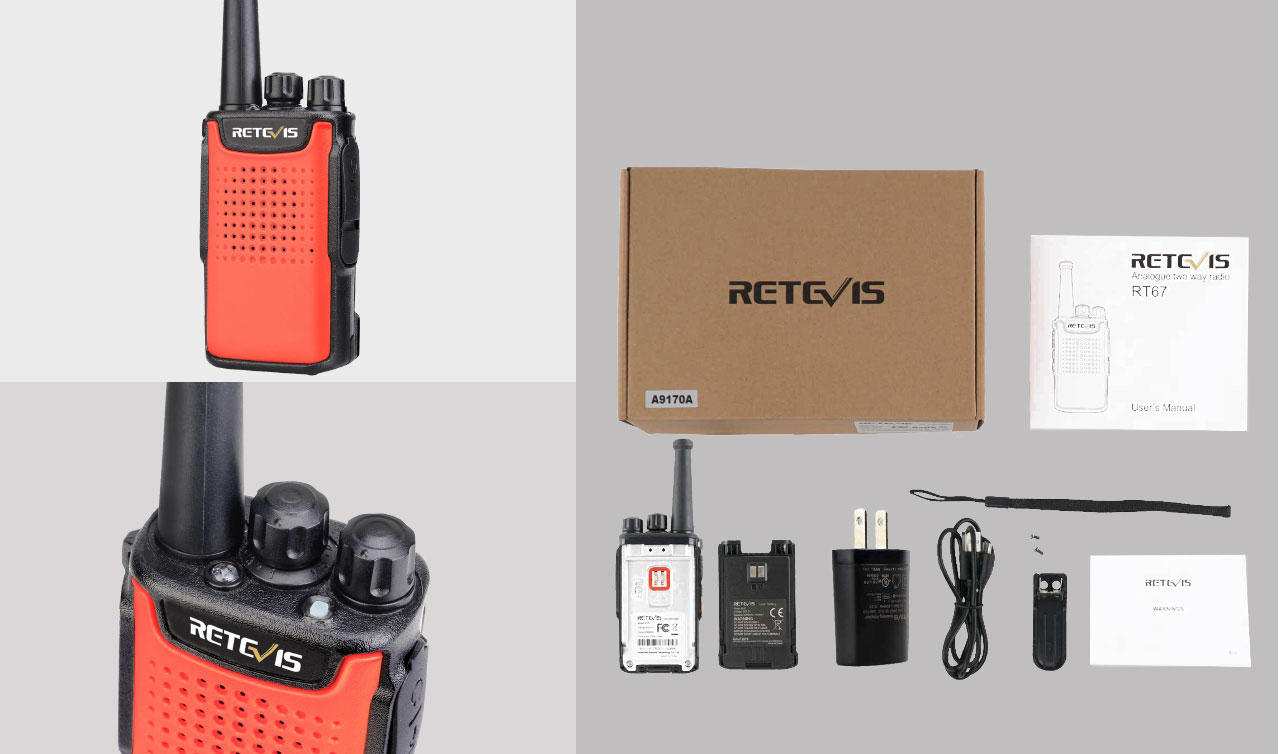 What's in the Box?
Package Details

1 x Radio
1 x Battery
1 x USB Charging Cable
1 x Belt Clip
1 x Sling
1 x User manual
Spec
General Specification
Frequency Range
FRS
Power
2W
Channel Capacity
22
Battery capacity
Li-ion 3000mAh
Working Voltage
DC 3.7V
Working Temperature
-10°C~50°C
Antenna Impendence
50Ω
Weight (with battery)
106g
Size
116*53*36mm
Receiver
Sensitivity
≤0.2μV
Occupied Bandwidth
≤16KHz
Selectivity
≥65dB
Intermediation
≥55dB
Audio Power output
>500mW
Modulation Distortion
≤10%
Frequency Stability
5ppm
Current
55mA(when standby)150mA(when working)
Audio Response
+7~-12.5dB
Transmitter
Modulation type
FM
Spurious Radiation
≤0.75μW
Modulation Noise
<-40dB
Modulation Distortion
≤5%
Frequency Stability
5ppm
Maximum Deviation
≤±5KHz
Current
≤1200mA
Audio Response(300-3000Hz)
+6.5~-14dB
Adjacent Ch.power
≥65dB
Intermediation sensitivity
8-12mv
Feature
Feature:
Scanning
Busy Channel Lock
TOT(Time-out Timer)
Squelch
VOX Function
CTCSS&DCS Encode/Decode
Battery Save Function
Function
Flashlight
Long standby