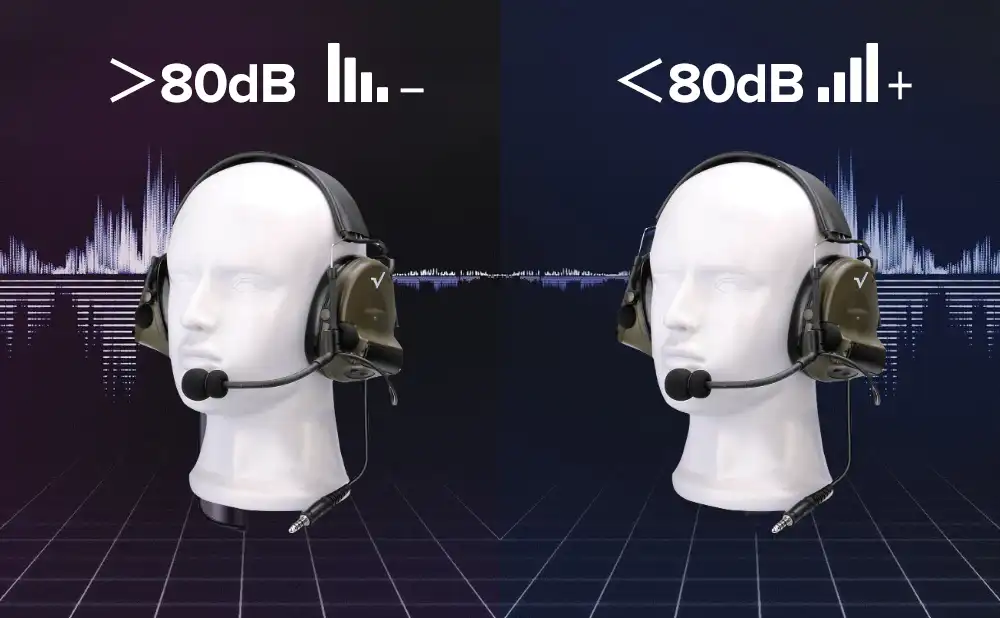 Automatic pickup: there is a pickup microphone on the left and right sides, which will not completely isolate the sound of the external environment, and has the function of amplifying the environmental sound.
Noise reduction: when there is a sudden sound of guns and explosions, the pickup function is automatically turned off to protect hearing.
The headset can not only protect hearing, but also pick up sound.
---