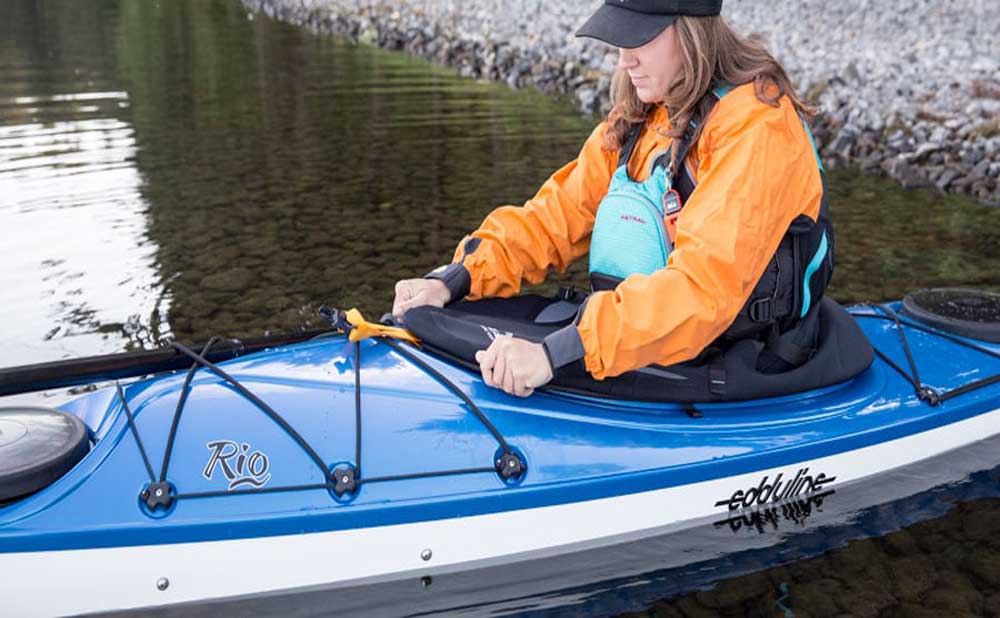 When kayaking adventures are going on in cold weather, you need a kayak spray skirt for your kayak. When the air and water are cold, a kayak spray skirt can create a warm environment for you to protect against rain and splashes.
Points to note when choosing a kayak spray skirt:
materials: Learn the pros and cons of neoprene vs. nylon.
key features: Shoulder straps and pockets can improve fit and convenience.

Spray Skirt Materials
Neoprene: Pros: Strong material for a firm grip on the cockpit coaming, great for extreme weather.
Cons: Neoprene skirts are difficult to remove in wet outlets due to their tight seal.
Nylon: Pros: Nylon is fully waterproof, waterproof/breathable or highly waterproof, Nylon decks are easier to attach and release than neoprene, Nylon tunnels might have a spandex waistband or an adjustable fit via a drawcord or hook-and-loop fasteners. This design makes for easy venting of the cockpit but not a watertight seal at the torso.

key features:
Shoulder straps: helping to keep the tunnel fully extended to prevent water from pooling at the base of the tunnel.
deck stay: Helps keep a nylon deck taut and prevent water from pooling on it.
Pockets: These are handy for stashing essentials like sunscreen, insect repellent and snacks. Pockets can be on the deck or the tunnel.

You can also clip the waterproof radio to your pocket to keep in touch with your companions, you can use the VOX function, free your hands, and you can concentrate on paddling to keep your kayak balanced and forward.



kayaks,
Kayak Spray Skirt
---