1, IP67 Waterproof
2, Wireless copy
3, Emergency alarm
OverView
1.

RB46

FRS License-free

Waterproof Walkie Talkie
The Retevis rb46 FRS License-free waterproof Radio, IP67 Waterproof, Wireless Copy, Emergency Alarm, suitable for business.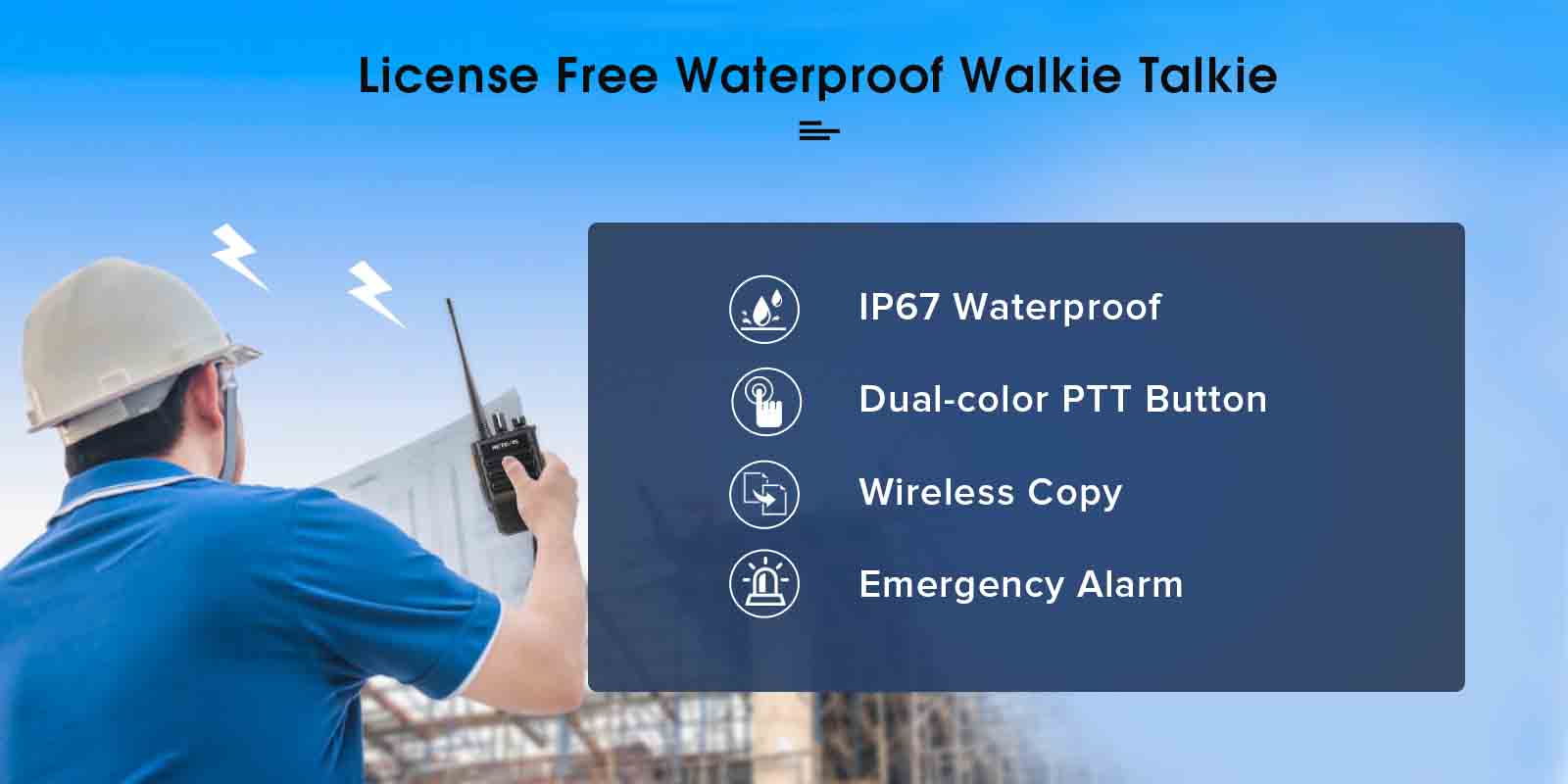 2. RB46 IP67 Waterproof radio
With IP67 waterproof and dustproof, accidentally drop it into muddy water does not affect normal use, the two way radio suitable for construction site.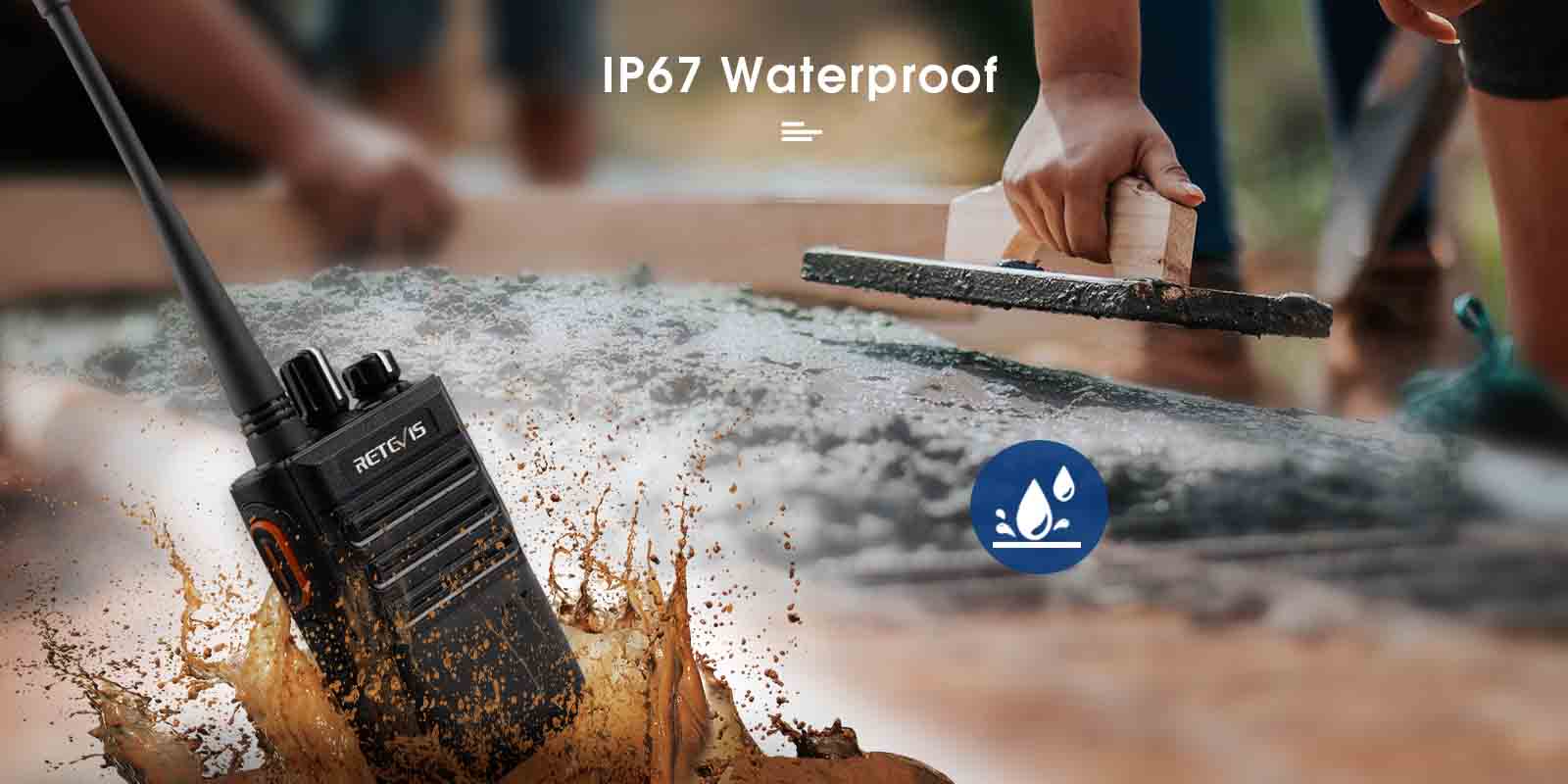 3.

Clear and Quality Sounds
RB46 waterproof two way radio is equipped with a 1W speaker, which is louder and clearer than normal walkie-talkies, making it ideal for noisy environments like construction sites.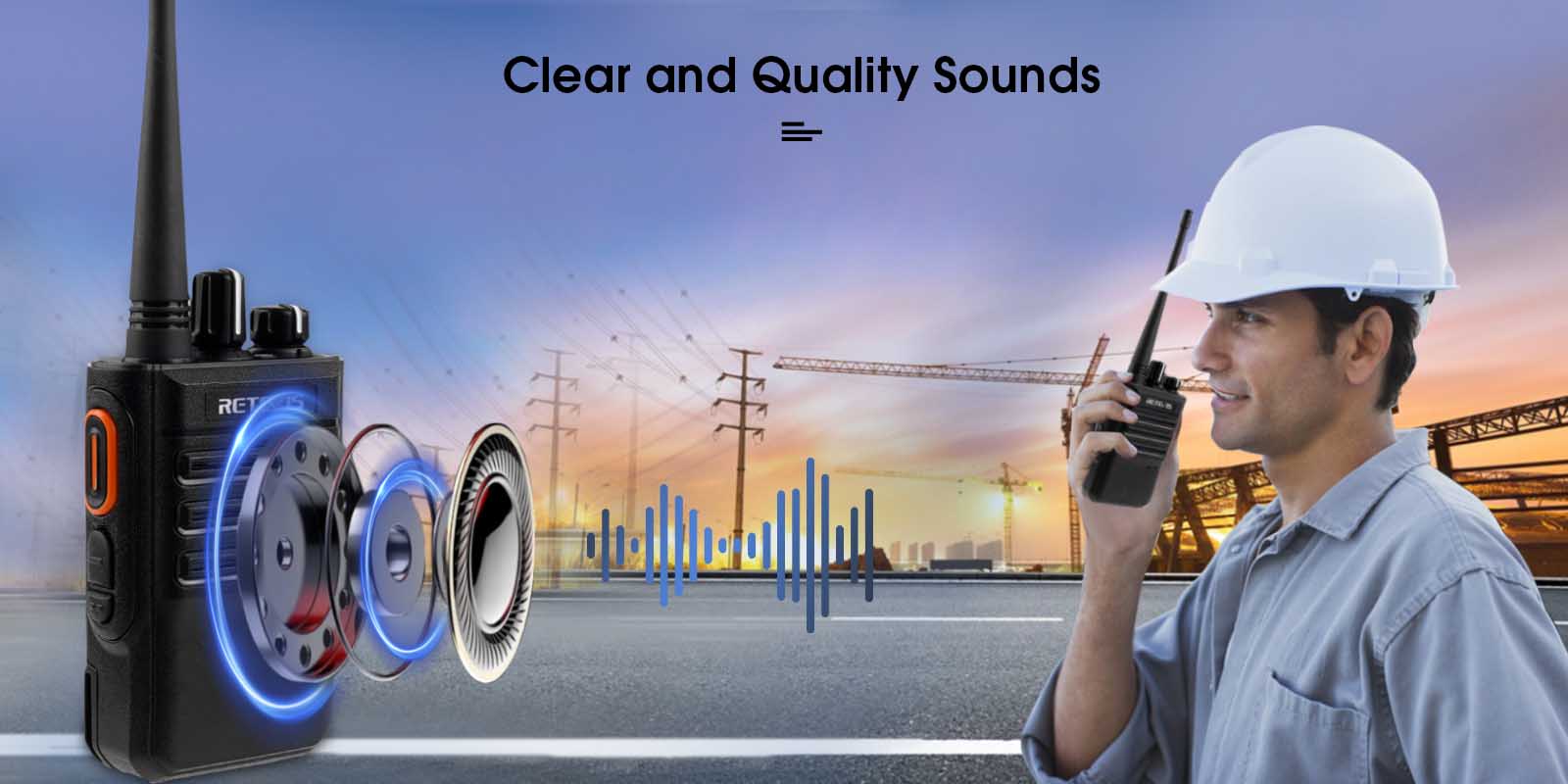 4.

Wireless Copy Function
RB46 Wireless copy radio, you can easily and quickly copy the frequency and sub code from one walkie-talkie to another walkie-talkie without going through a computer.(Note: Only for the same model of walkie talkie.)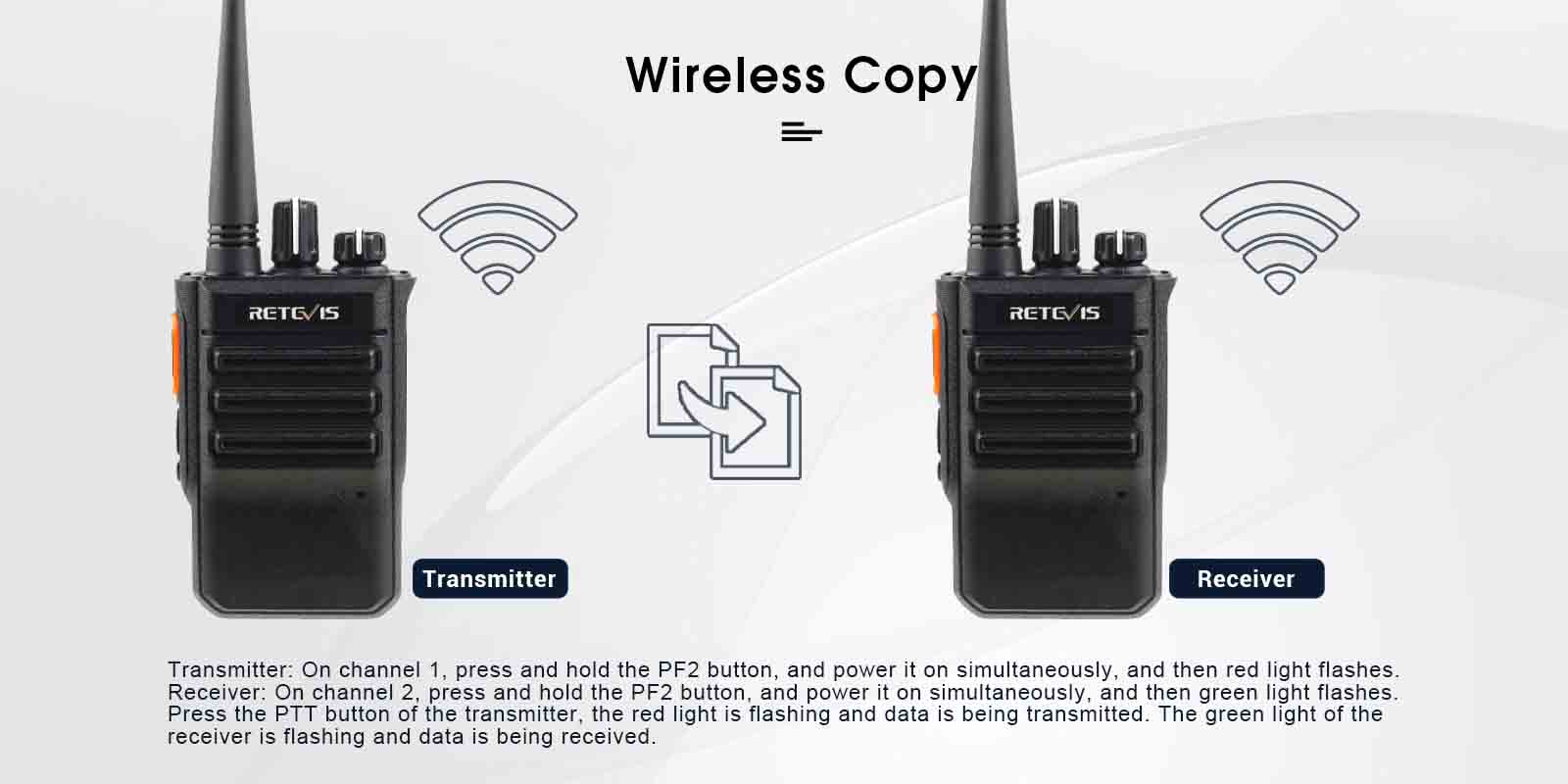 5. RB46 Dual-color PTT
Dual-color PTT button, indicating better and clearer when using. The soft rubber button for comfortable pressing.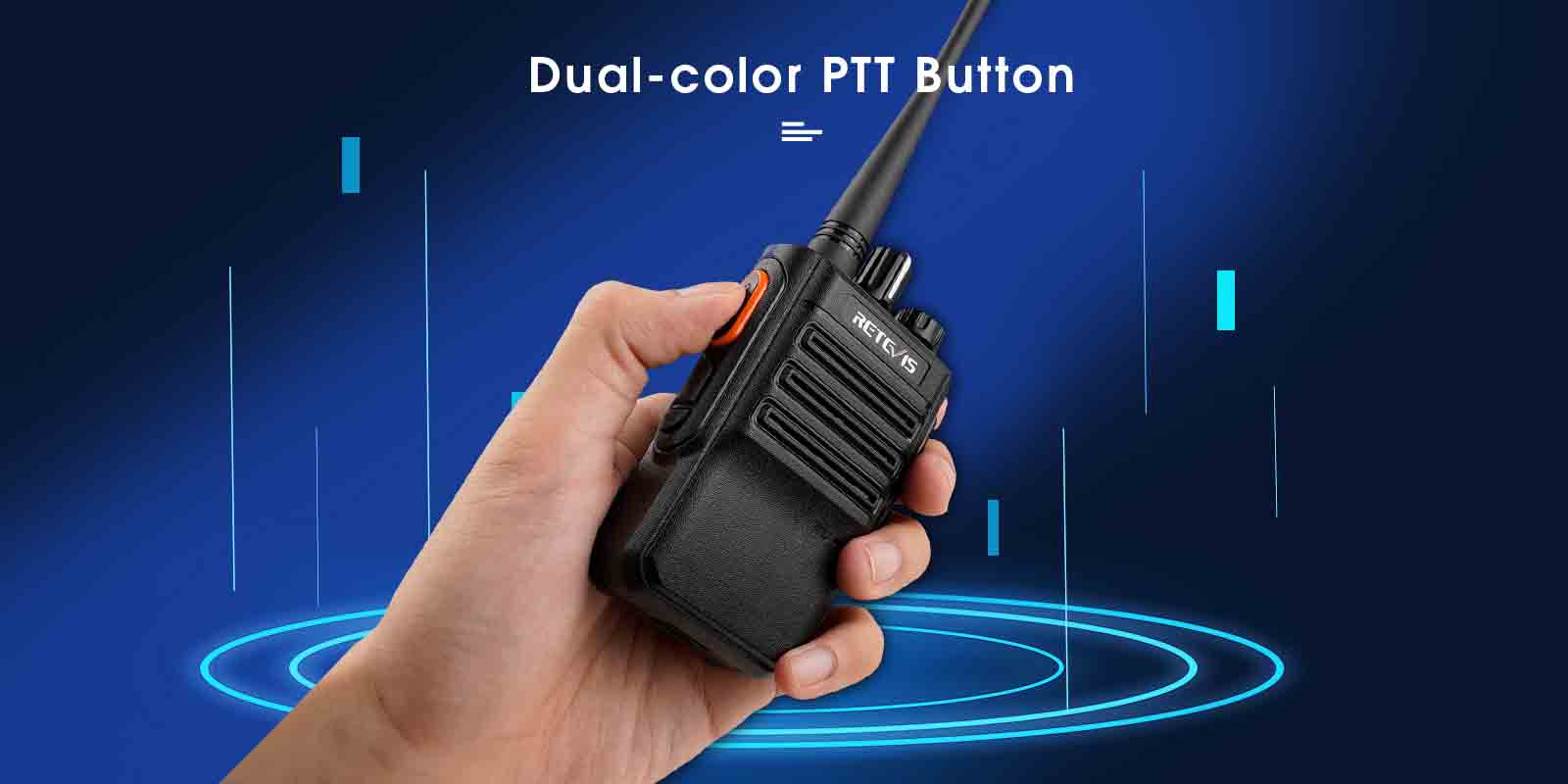 6.

Study Belt Clip and Anti-slip Design
Equipped with a sturdy belt clip, an aluminum alloy locking design that allows the walkie talkie to be firmly attached to your belt. The anti-slip design on the back increases friction, making it difficult to fall off. sturdy and dustproof walkie talkie for construction site.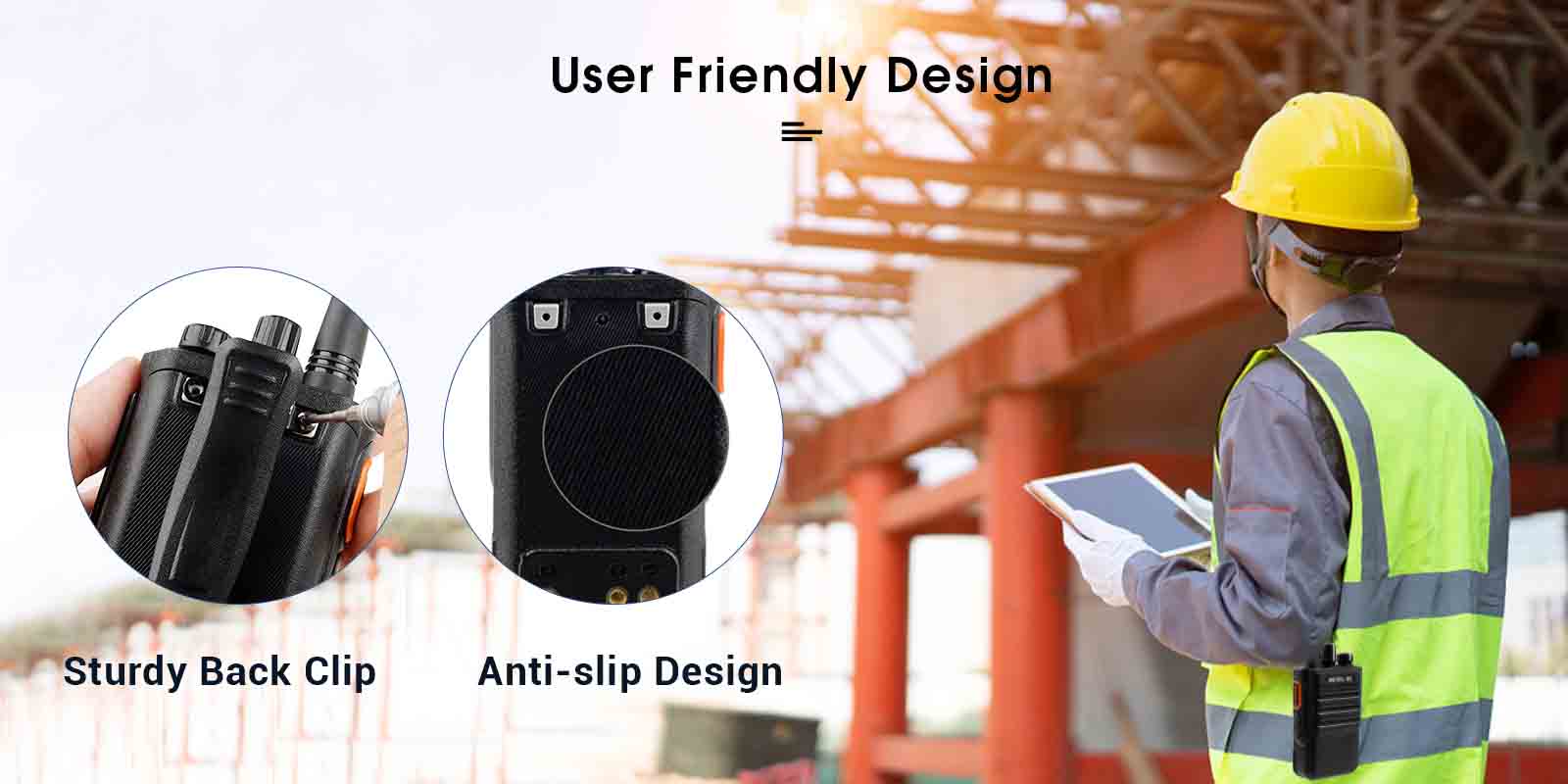 7. SOS

Emergency Alarm
Emergencies can happen any where. When you encounter unexpected emergencies, activate emergency alarm. Remote alarm and local alarm help to attract attention of your team and people around you.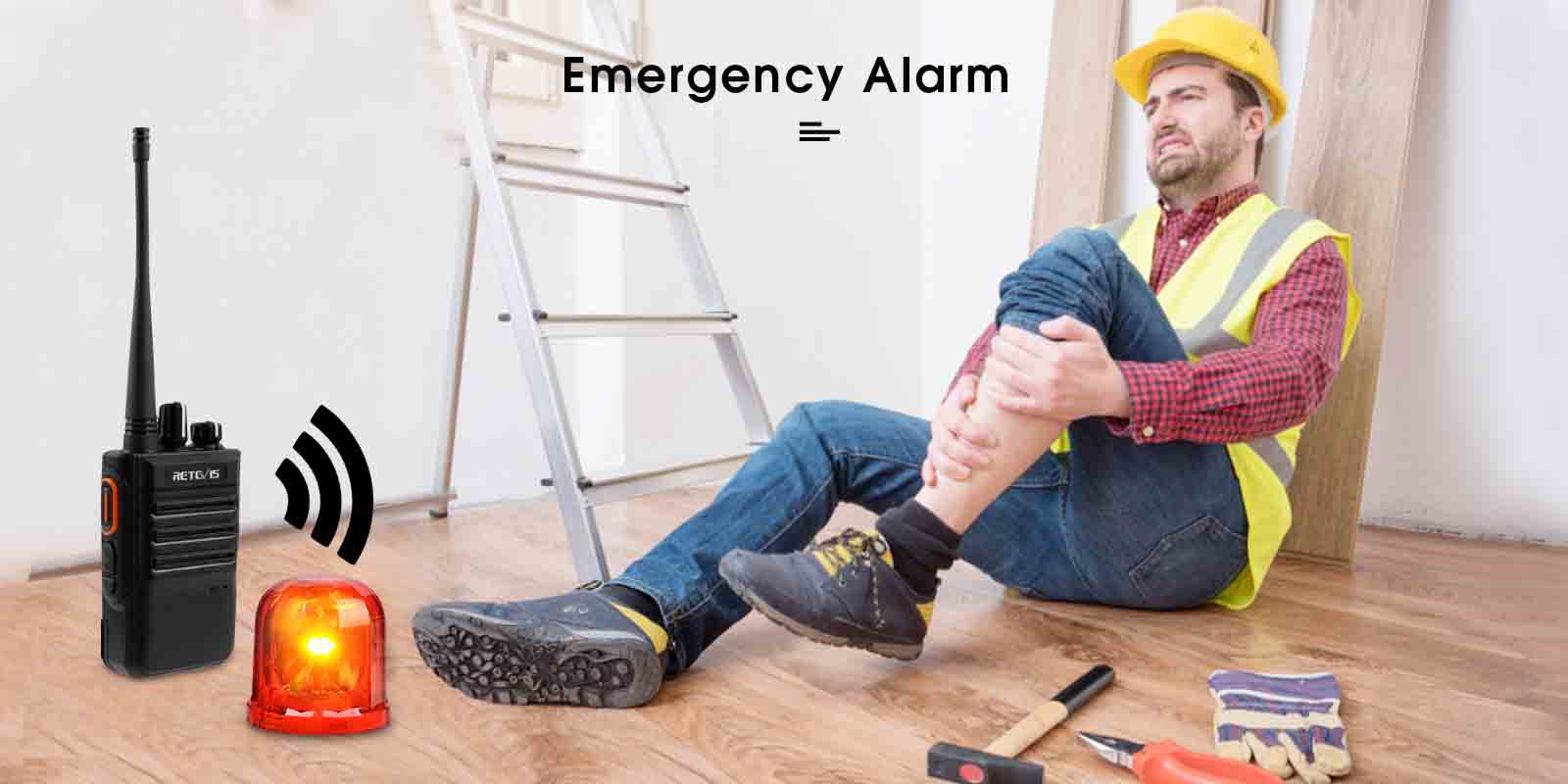 8. RB46 Long range radio
Good communication implies a safe and productive staff, especially in the construction sector. So a rapid and effective communication system is vital. Our walkie-talkie is compact and easy to operate. With 2.4km communication distance, it ensures smooth communication between staff while working.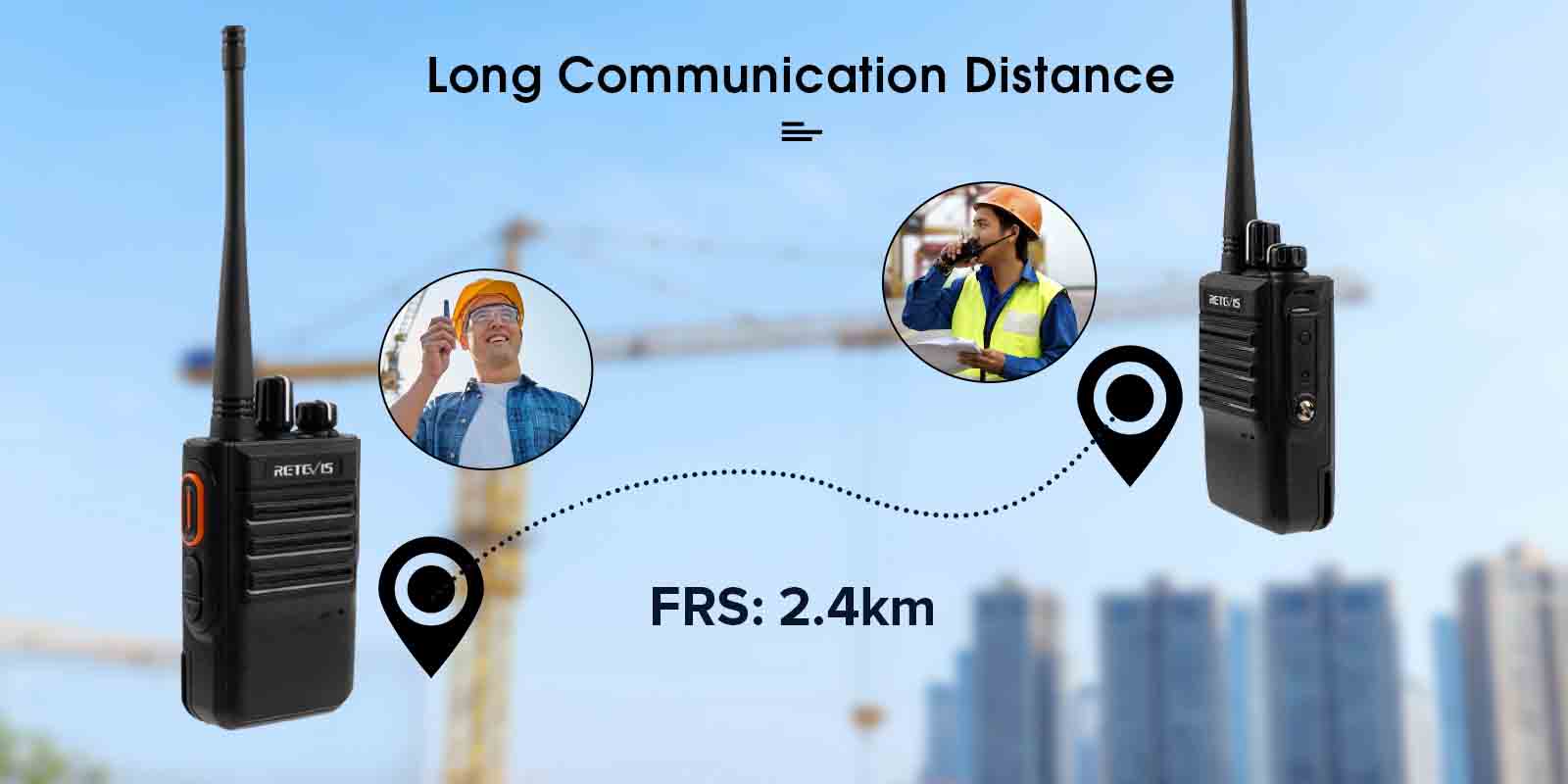 9.

VOX function



The construction site requires communication and cooperation between employees, especially for aerial operations but also requires timely and effective communication between both parties. You can turn on the VOX function in advance when your hands are occupied controlling the steering wheel, and then you can communicate with colleagues directly without pressing the PTT button.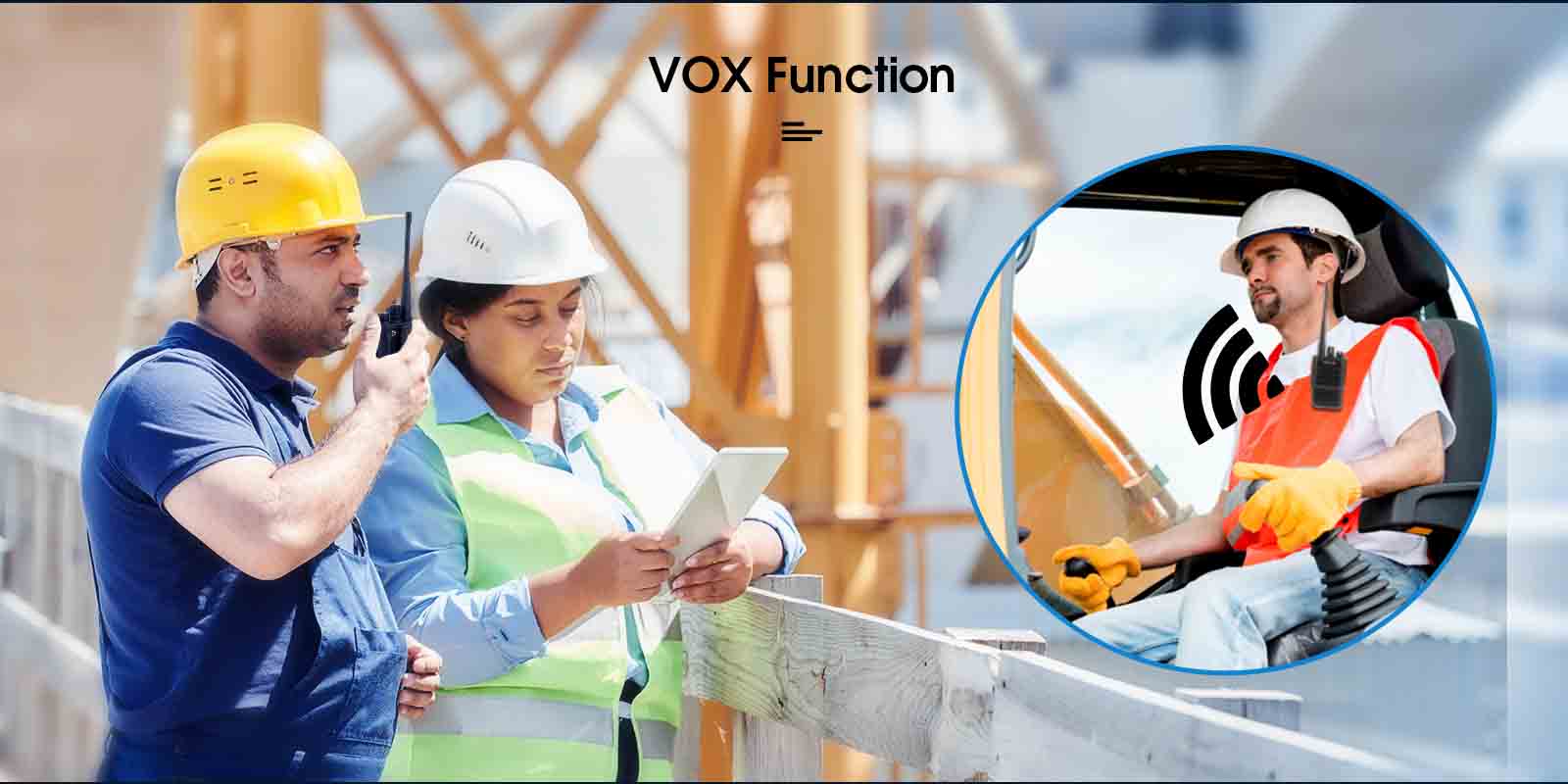 10. compact radio and large battery
The RB46 License-free waterproof radio is copact and portable, 1150mAh long standby time, and USB charging base quickly.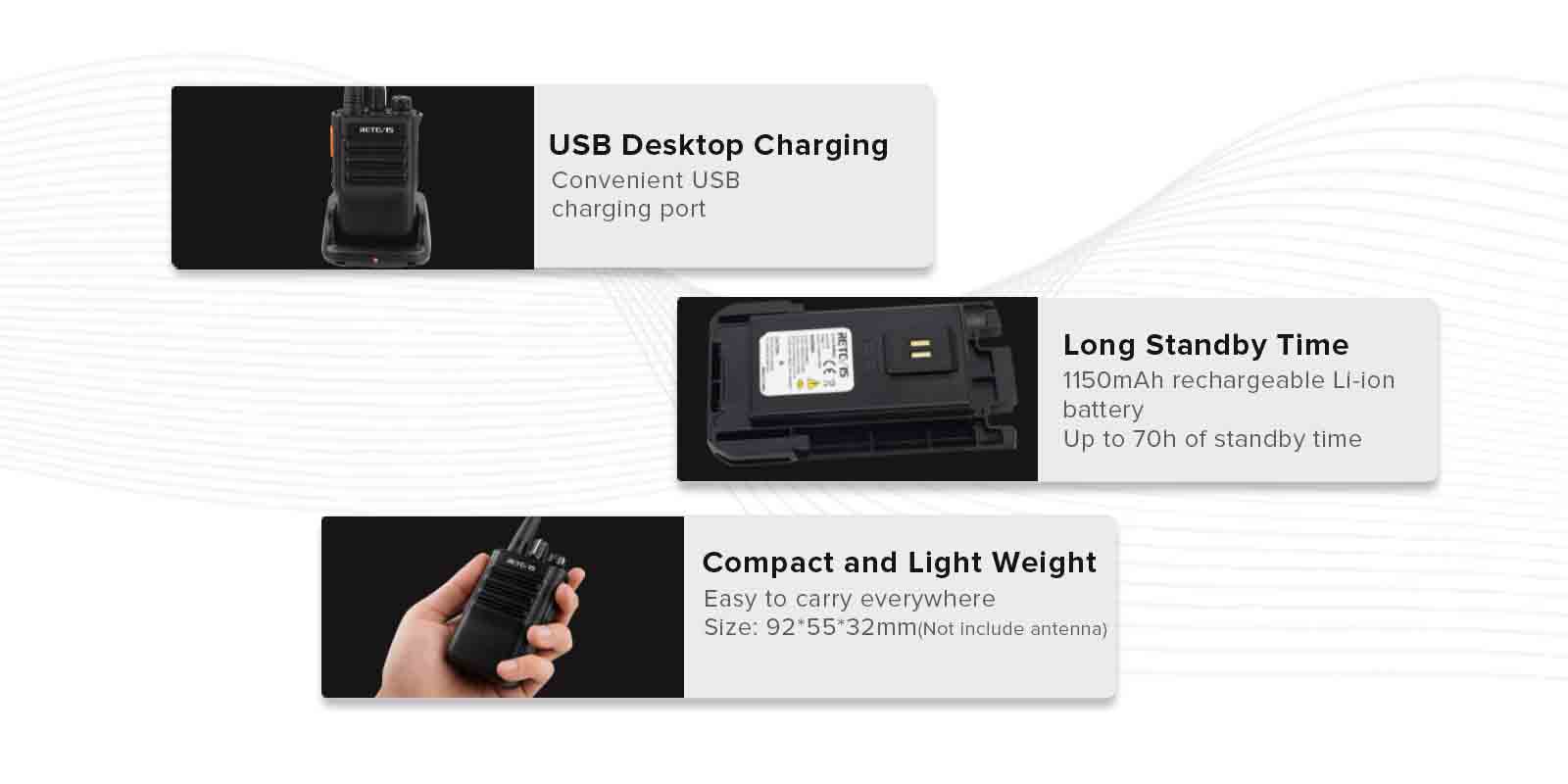 11. RB46 license-free radio, the best two way radio for construction,restaurant, mall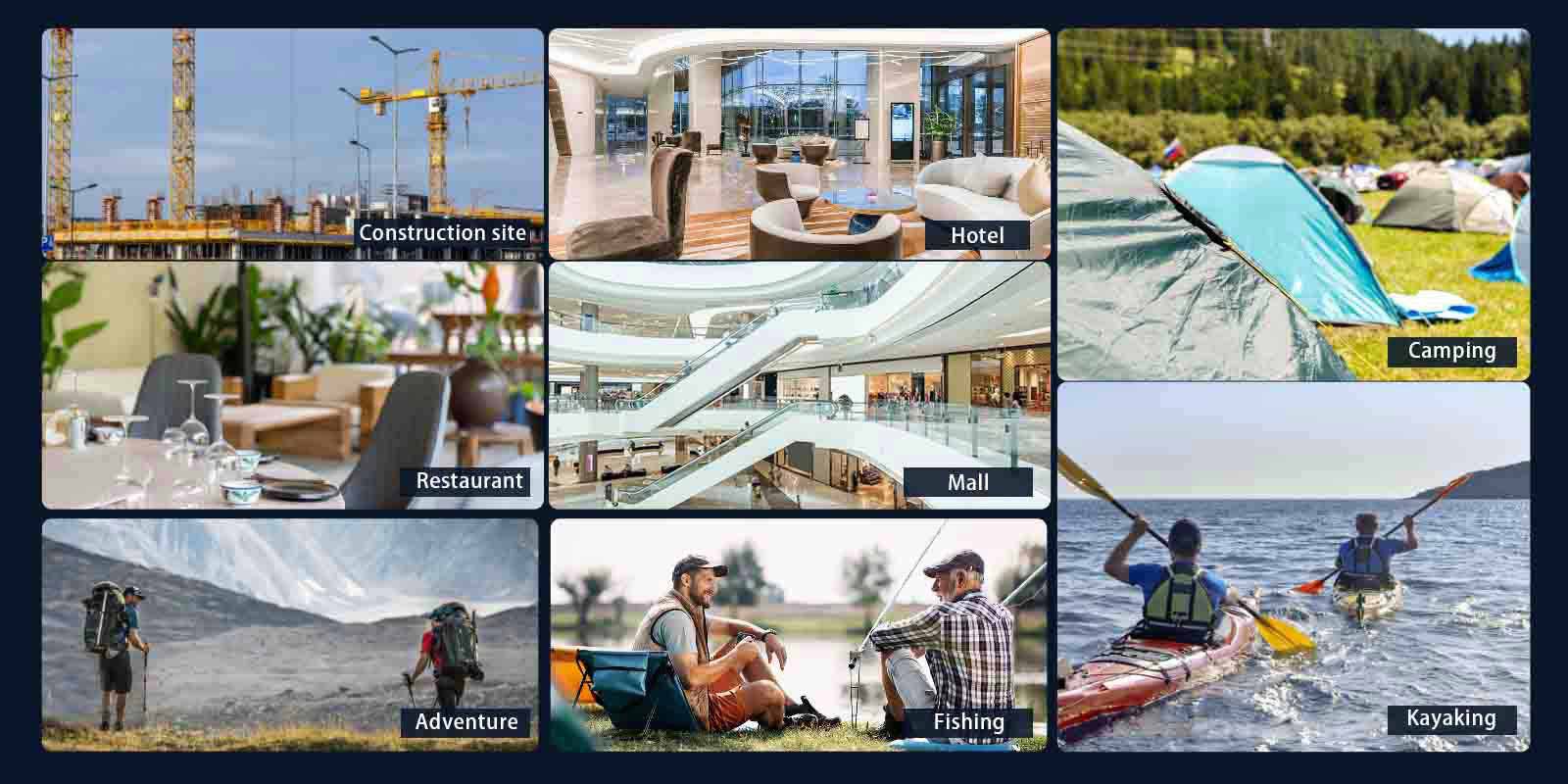 12. RB46 license-free radio Function detail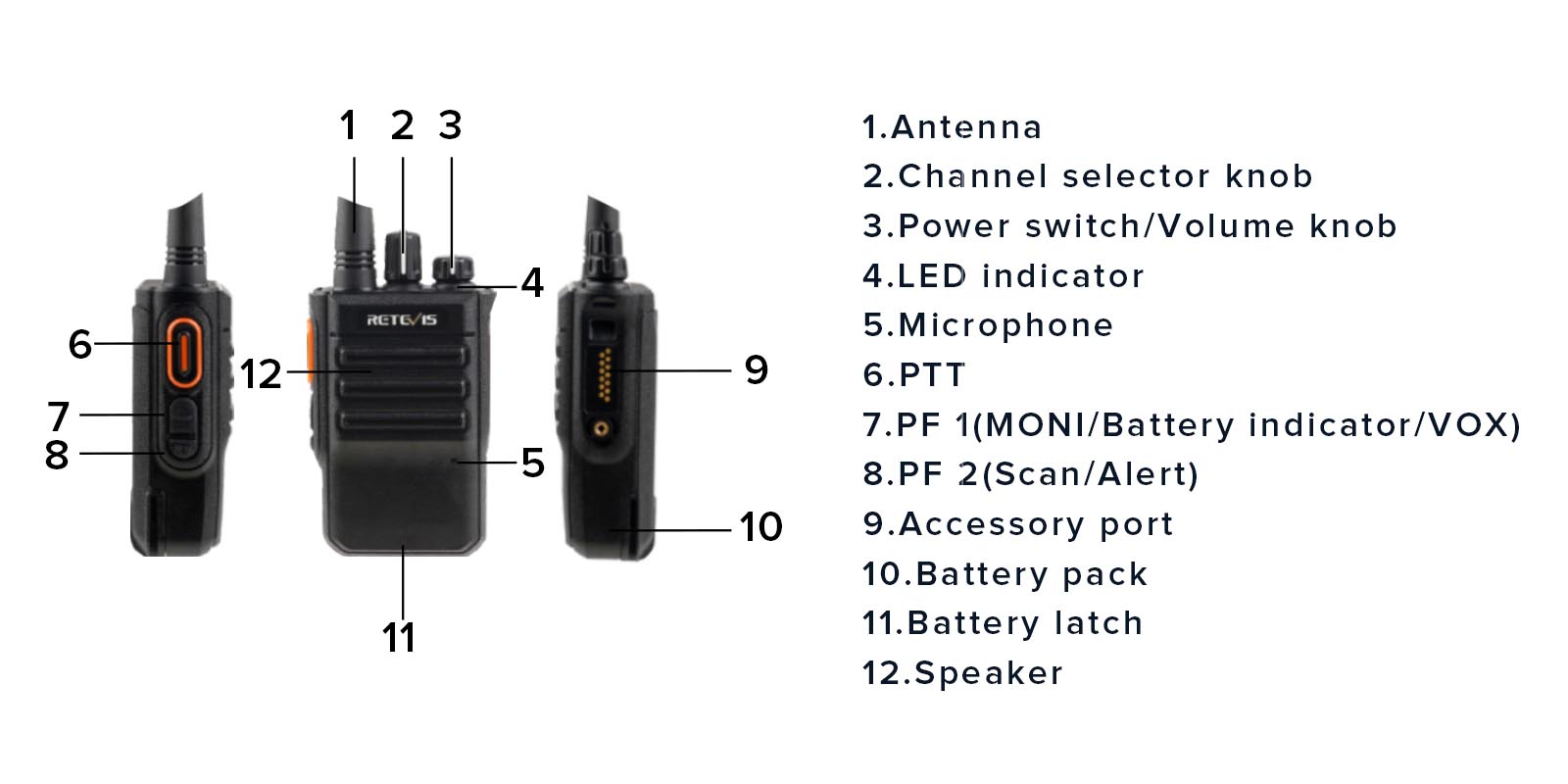 13. RB46 license-free radio General Specifications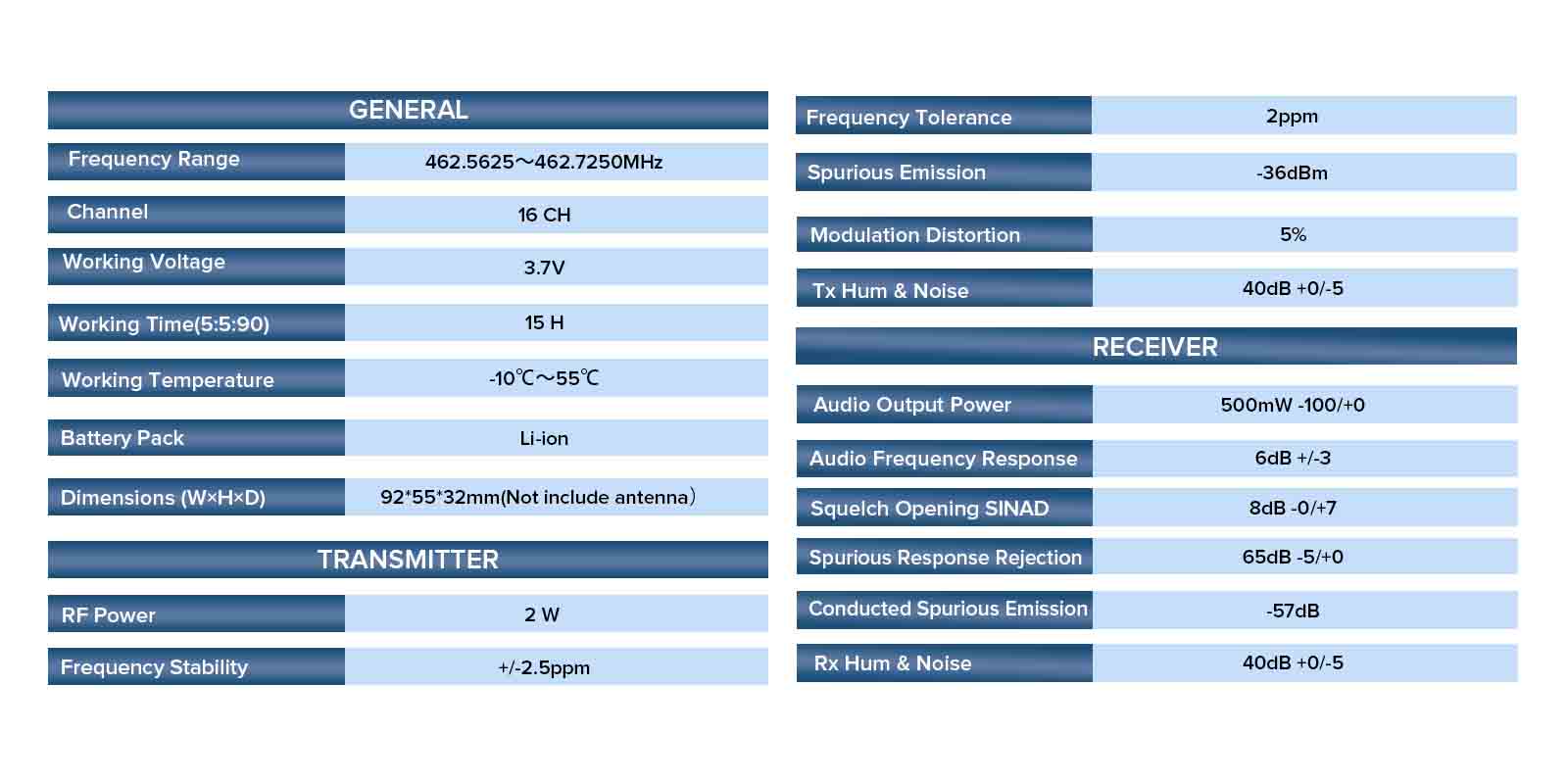 14. RB46 license-free radio

details and

package details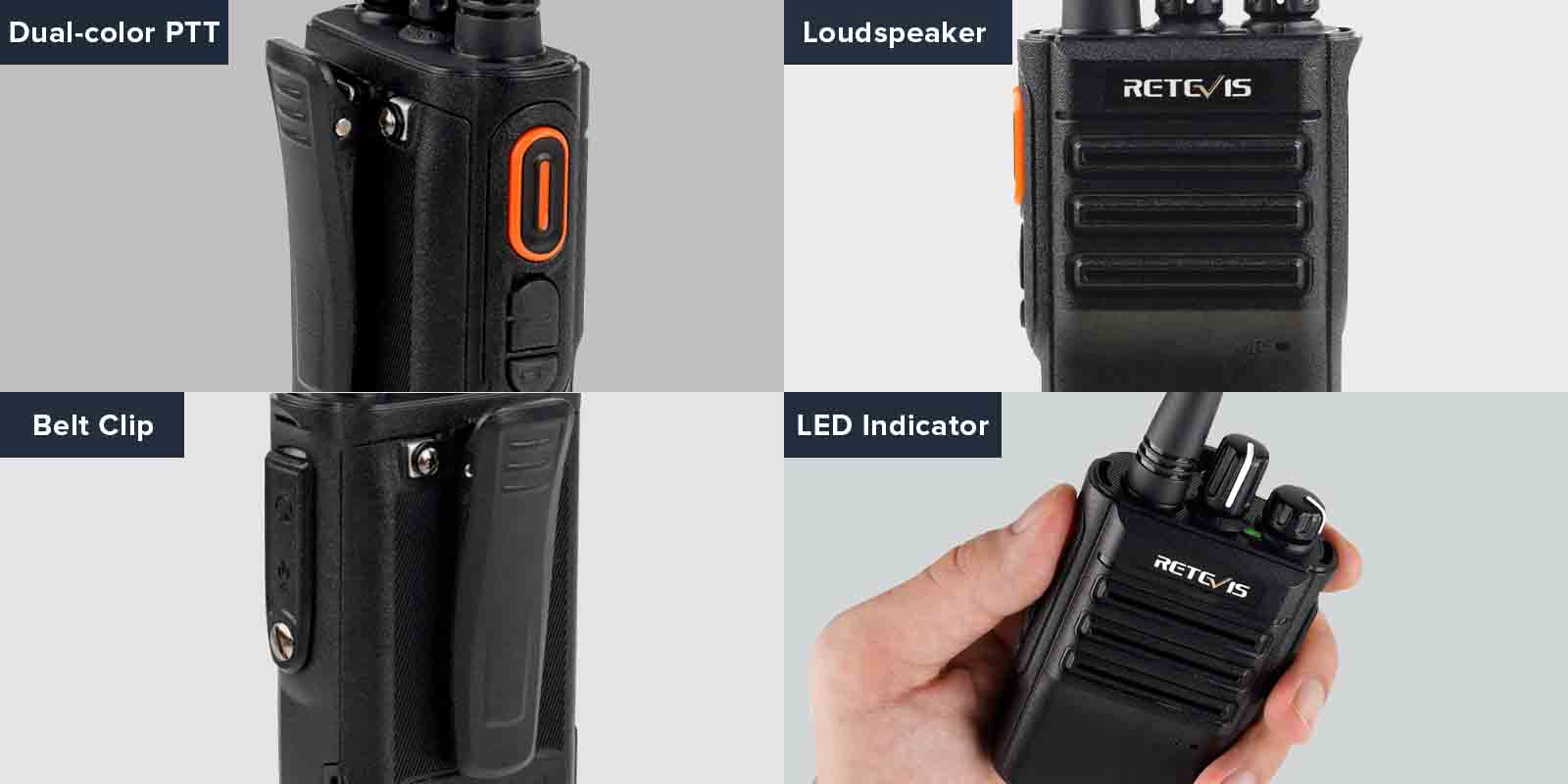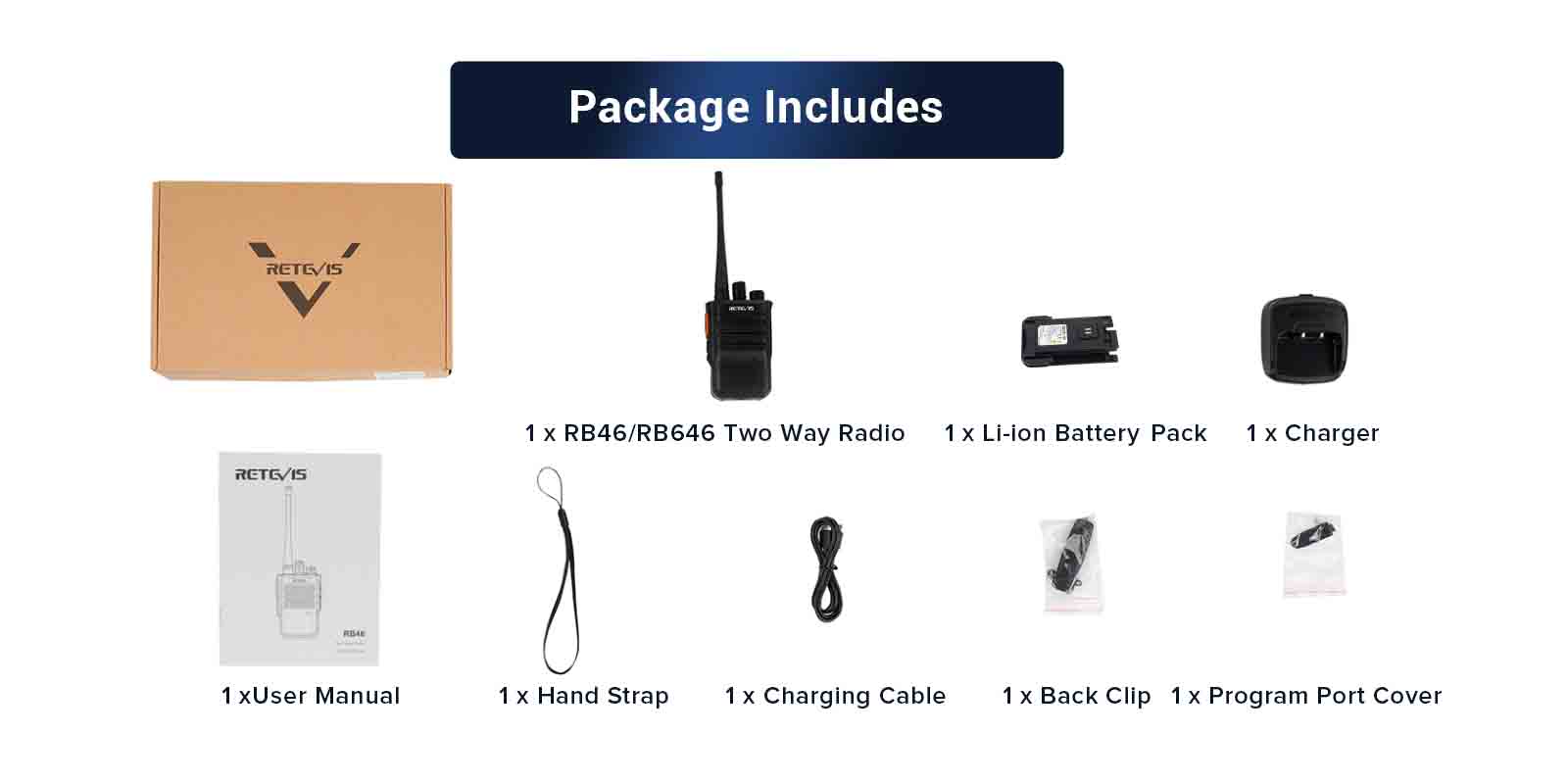 What's in the Box?
Package detail:

RB46Two Way Radio x1
Li-ionbattery Pack x1
Charger x1
USB Cable x1
Belt clip x1
User manual x1
Hand Strap x1
Spec
FRS Frequency: 462~467MHz
Channels:16
Power: 2W
Li-ion battery: 1150mAh
Rated Voltage: 3.7V DC
Standby time: 70h
Work time: 12h
Dimension: 92*55*32mm(without antenna)
Feature
Describe:
RETEVIS On-Site RB46 16-Channel UHF Water-Resistant Two-Way Business Radio,The durable metal die cast chassis helps the radio hold up under demanding conditions.
Function:
16 FRS Channels
IP67 waterproof
Scan
Monitor
Scan
De squelch
Squelch
50 CTCSS codes/210 DCS codes
VOX
Battery save
Key tone
Low Battery Audible Alert
Tail Revert
TOT
Audio companding
Wireless replication
Battery Indicator
Alarm
Applicable Occasion:
Applicable to agriculture, construction site, fleet dispatching, forestry, outdoor duty and other scenarios