Built-in battery, ultra-thin design, elegant appearance.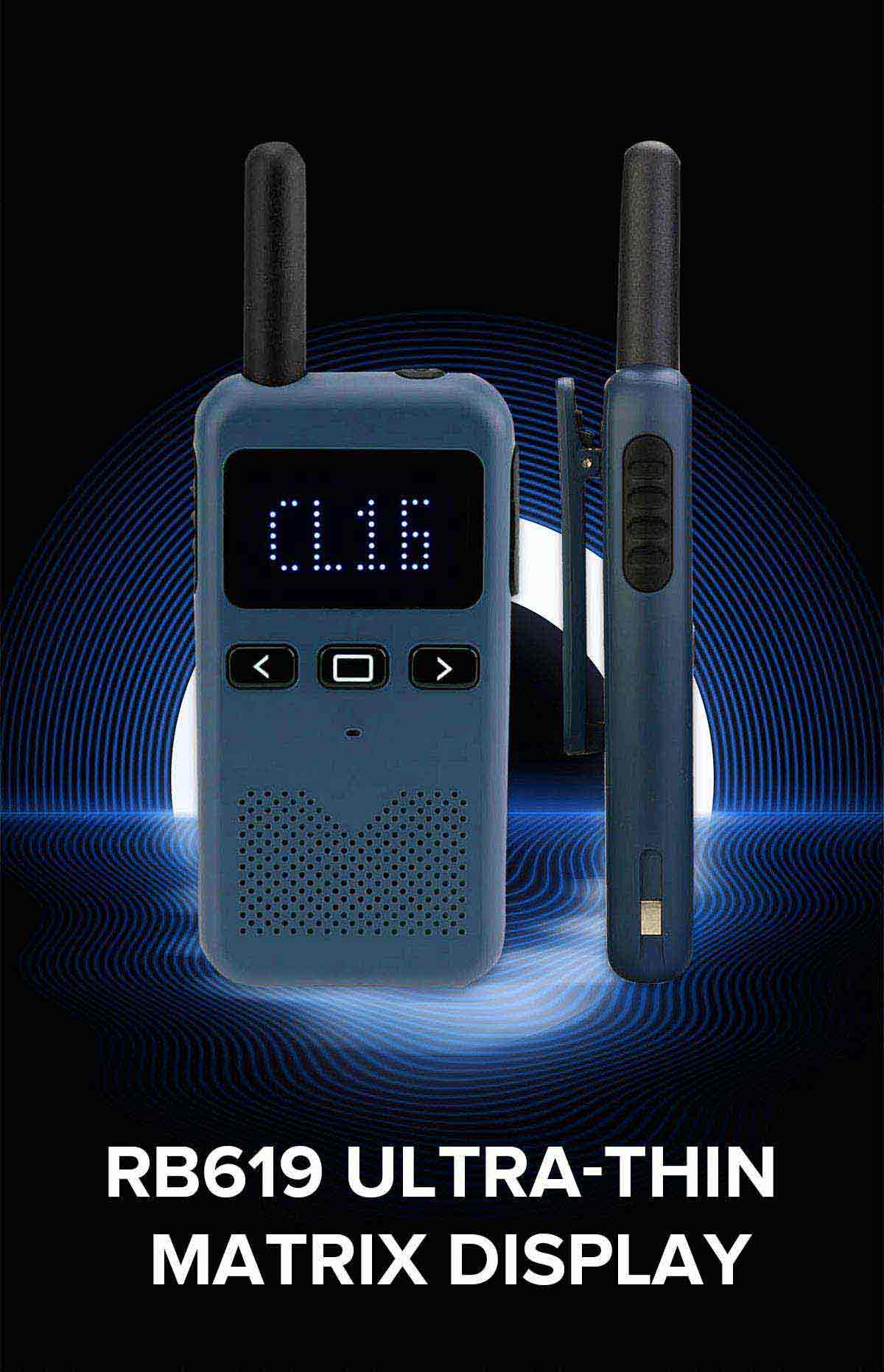 PMR446 Radio walkie talkie restaurant, License-free 16 channels.Switching channels by 1.7 inch matrix diode display.Low power consumption design, long standby USB charger Can work on cell phone charger, computer, car, mobile charger. And compact size. Makes charging convenient and fast.Scan function is very useful when exploring unknown signals.
Monitoring can be heard when the signal is very weak.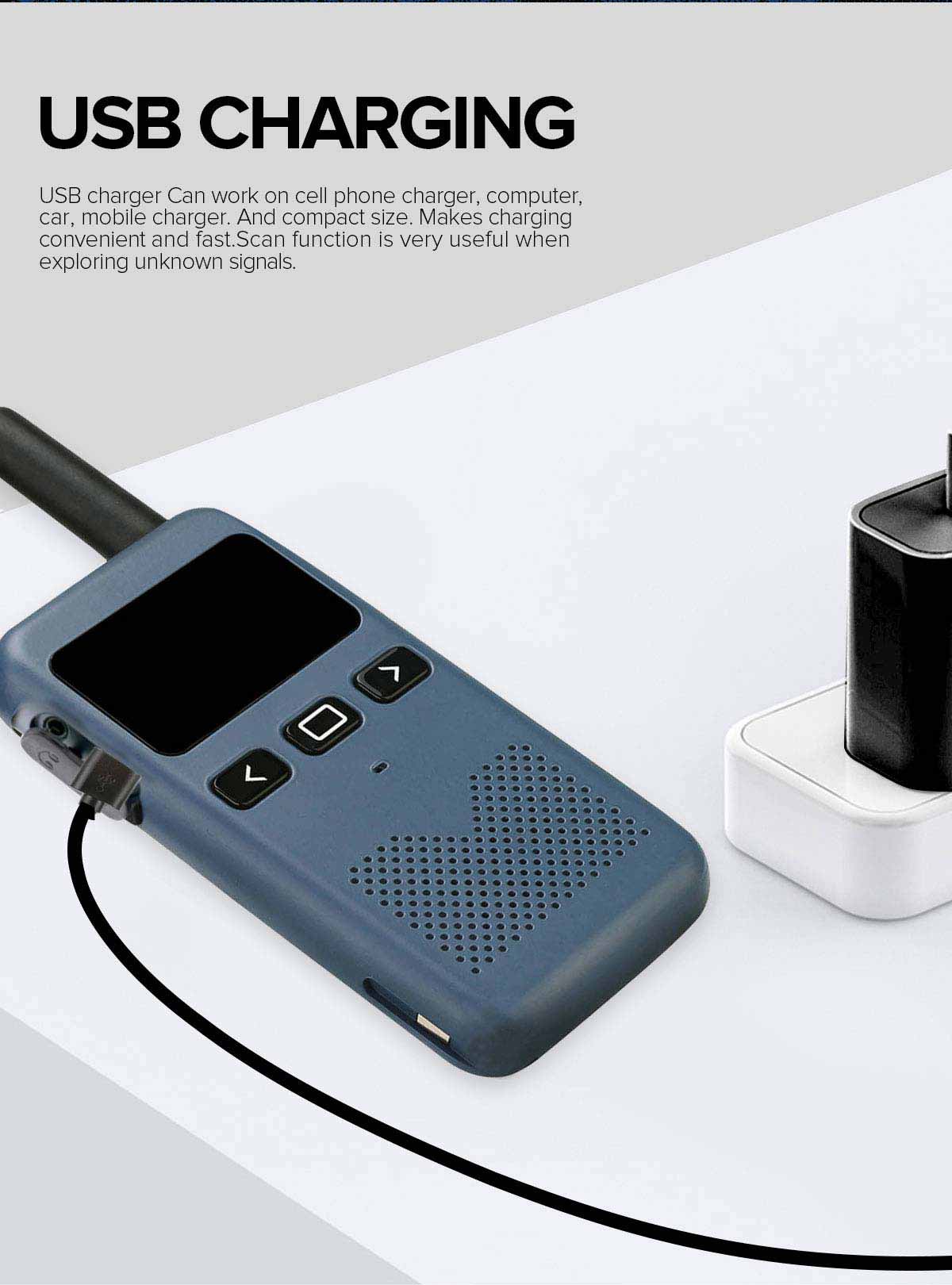 VOX enables normal calls without PTT key.Busy Channel Lockout,which will not allow the user to transmit as long as the radio is receiving another signal.Power Saving Mode,If you know you'll be away from a charger for an extended period and you want to make sure your radio will last, just turn on Power saving mode. This way, you won't have to worry about a low battery.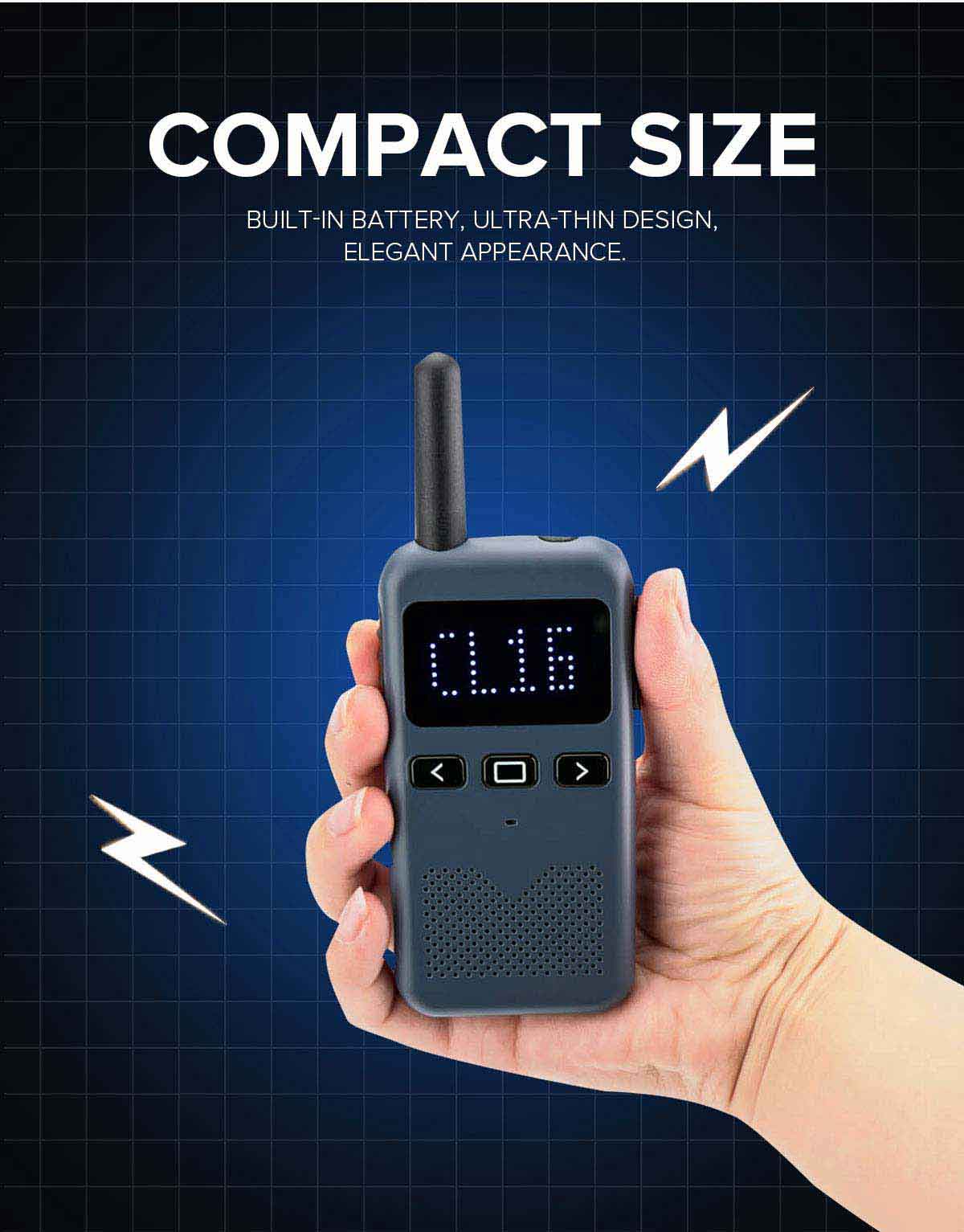 Low Battery Warning,Radio peppers you with warnings as the battery power gets low. The idea is to alarm you: Either charge the battery, save your work, and shut down.50 CTCSS/208 DCS, 258 Private Lines can be implemented to avoid mutual interference of different users and to avoid listening to irrelevant calls and interfering signals.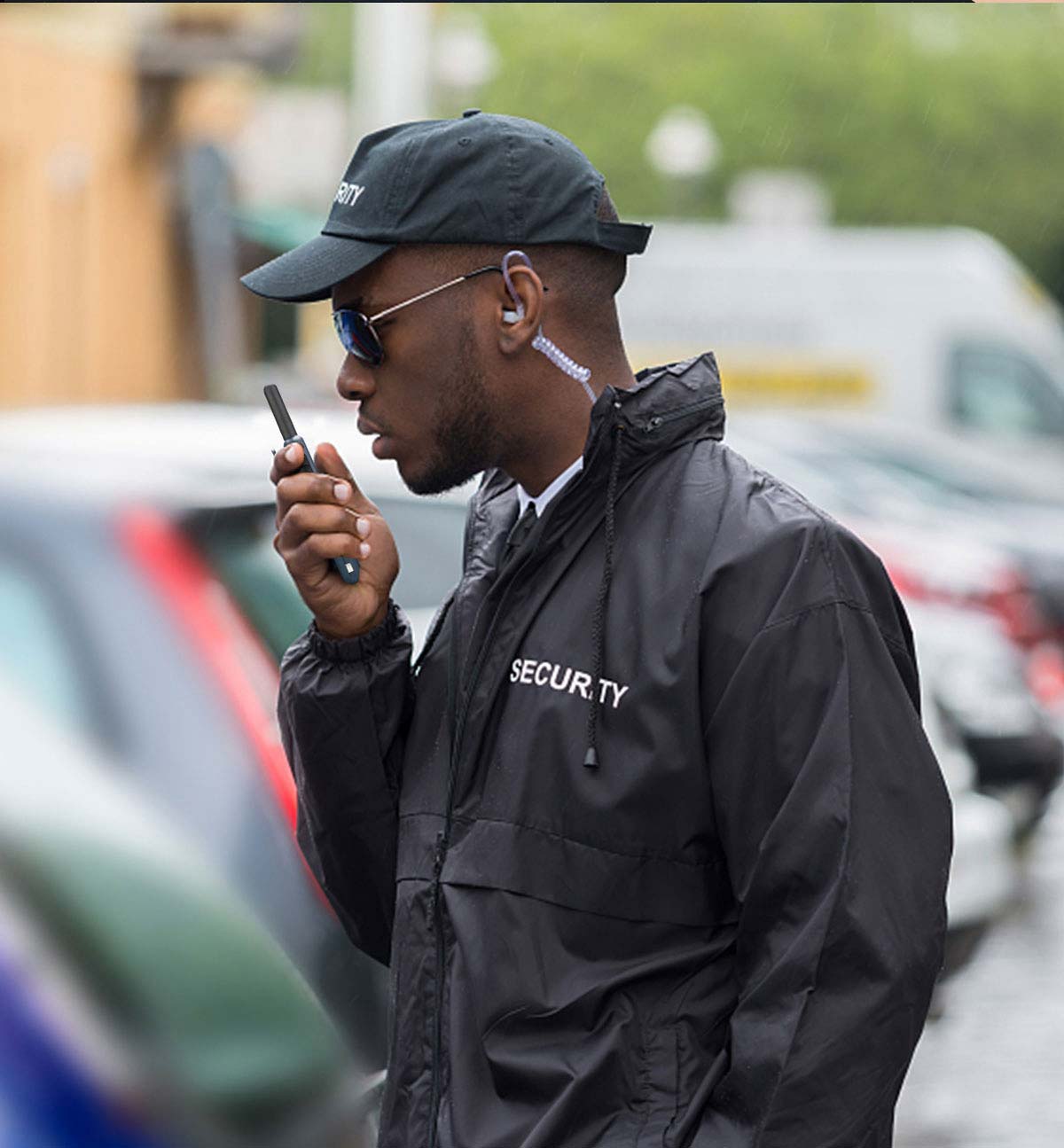 Specification
Frequency range
446.00625-446.19375MHz
Supply Power
DC3.7V
Memory Channel
16 CH
Antenna Configuration
Integrated antenna
Battery
Built-in 1650mAh li-ion battery
Work Mode
Co/Differ-frequency Simplex Communication
Ground Method
Cathode
Working temperature range
-30°~+60°
Transmitter
Ourput Power
≤2W
Modulation Mode
FM(F3E)
Max. Frequency Deviation
≤5KHz
Sparious Radiation
≤7.5μW
Preemphasis Character
Per Octave 6dB
Emission Current
≤1000mA
Receiver
Sensitivity
<0.16μV(12dB SINAD)
Audio power
≥300mW
Audio Distortion
<5%
Itermodulation Interference Resistance
≥60dB
Receiving Current
≤300mA
Standby Current
≤20mA
Screen Display
Scanning
Monitoring
VOX
TOT
Keyboard Lockout
Power Display
Busy Channel Lockout
Power Saving Mode
Low Battery Warning
Voice Companding
Function
Special Signaling
50 CTCSS/208 DCS
RB619 Ultra-thin Matrix Display PMR446 Radio With charger adapter
Order Handling Time within 3 Working days(Pre-sale products excluded).
5189 PEOPLE ARE LOOKING FOR THIS PRODUCT
What's in the Box?
1 x RB619 Walkie Talkie
1 x Power Adapter
1 x Type-C USB Cable
1 x User Manual
1 x A

dapter