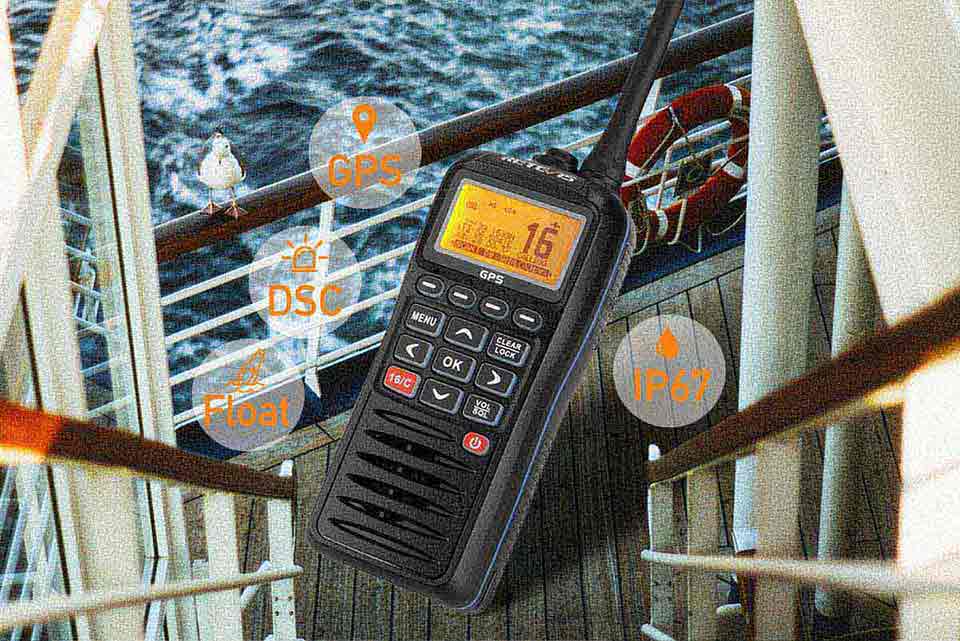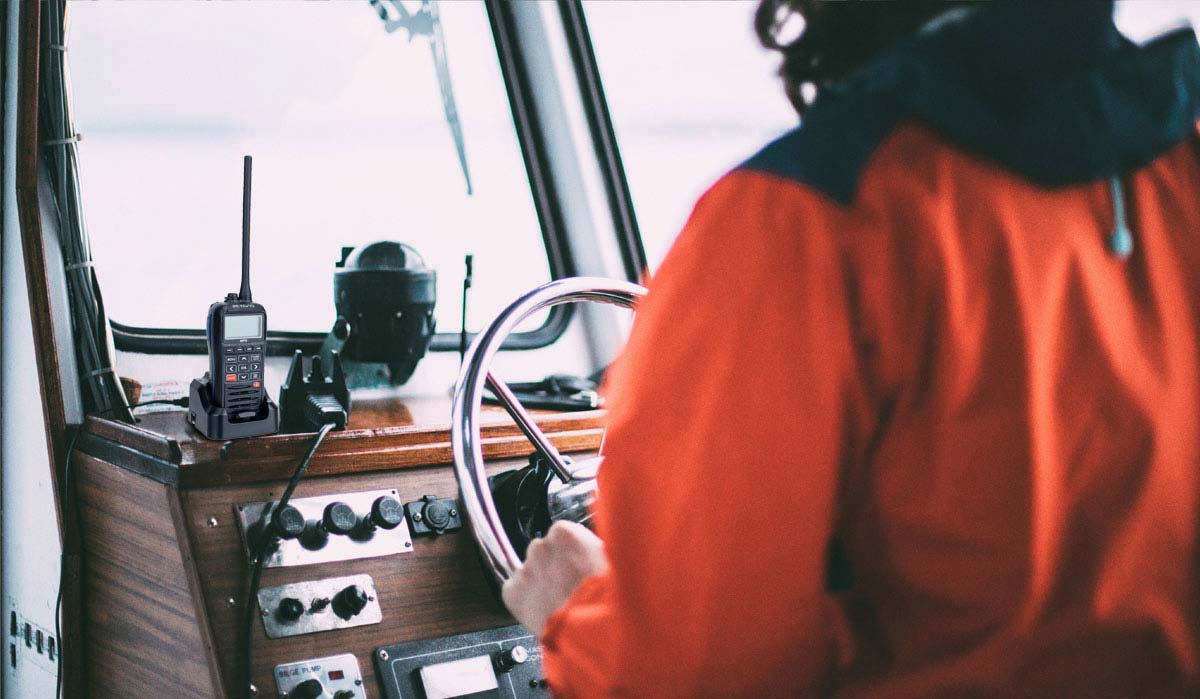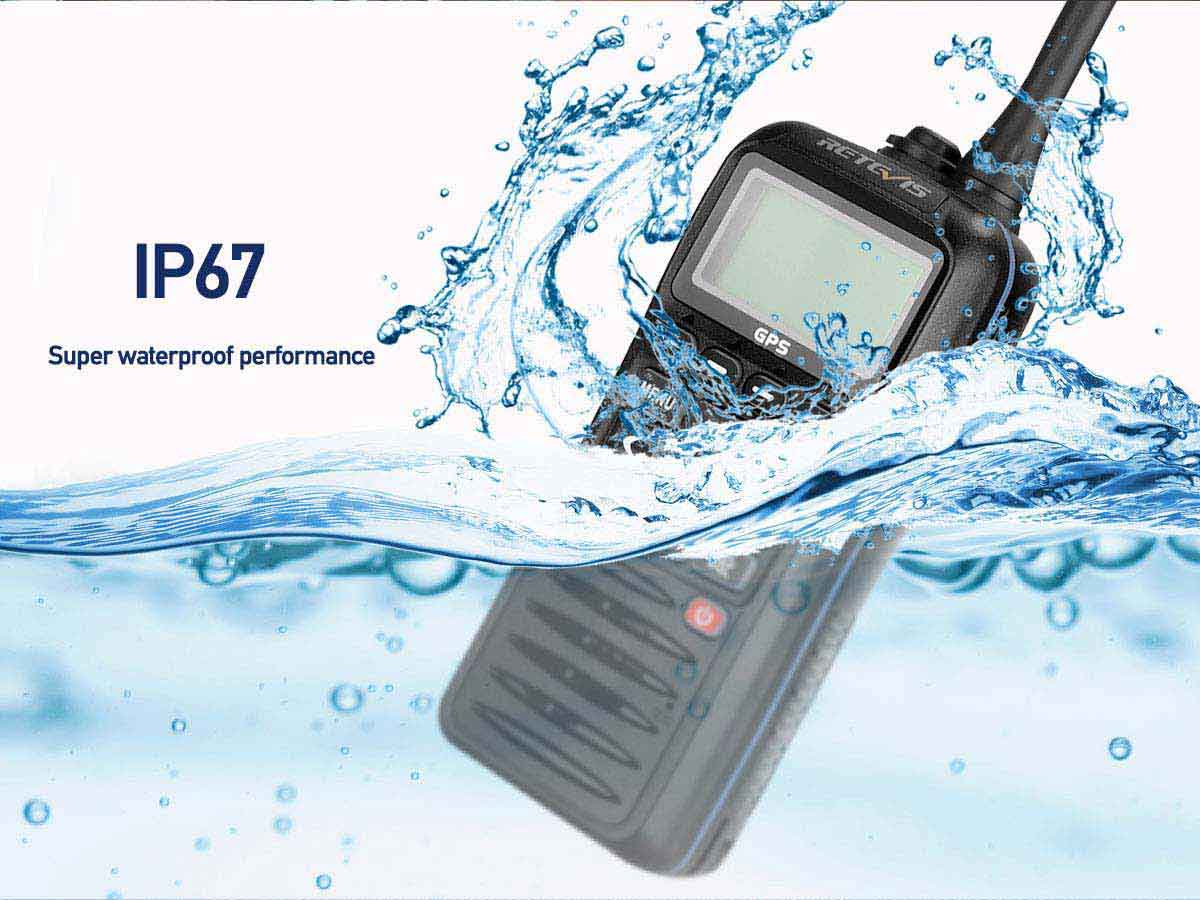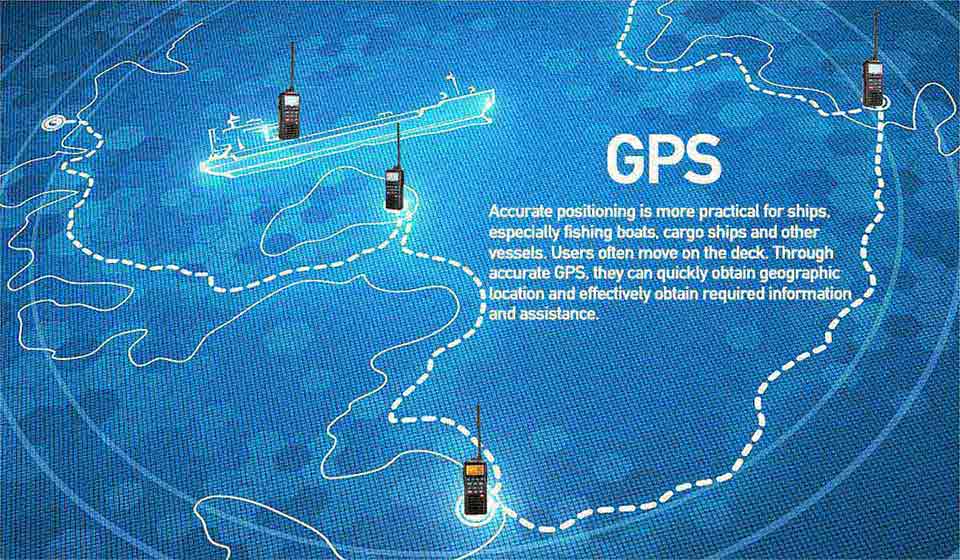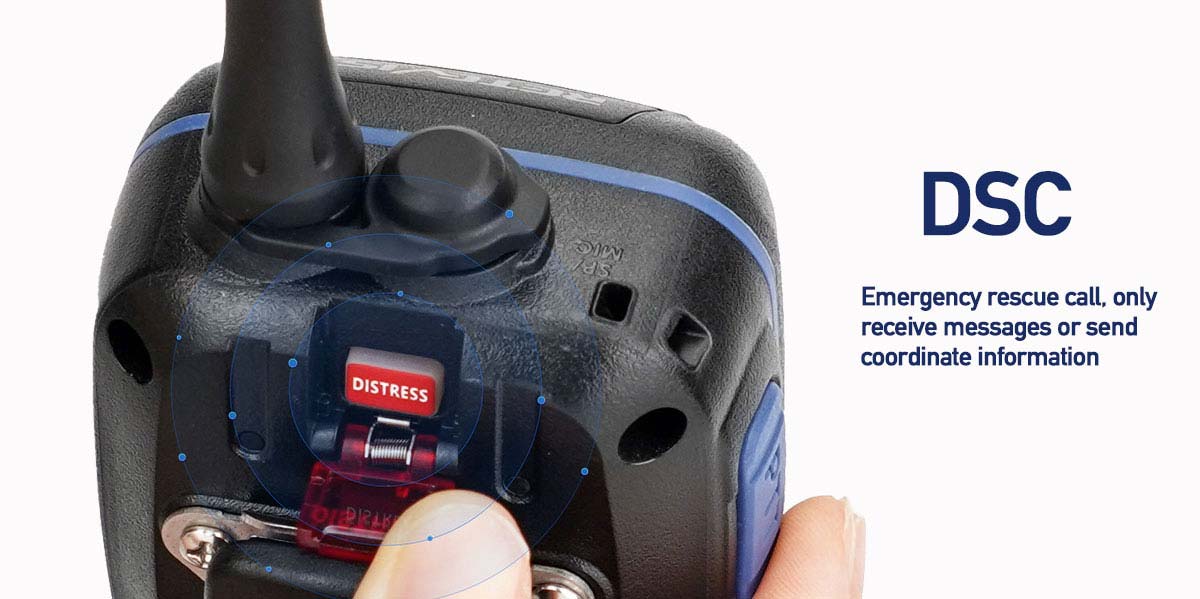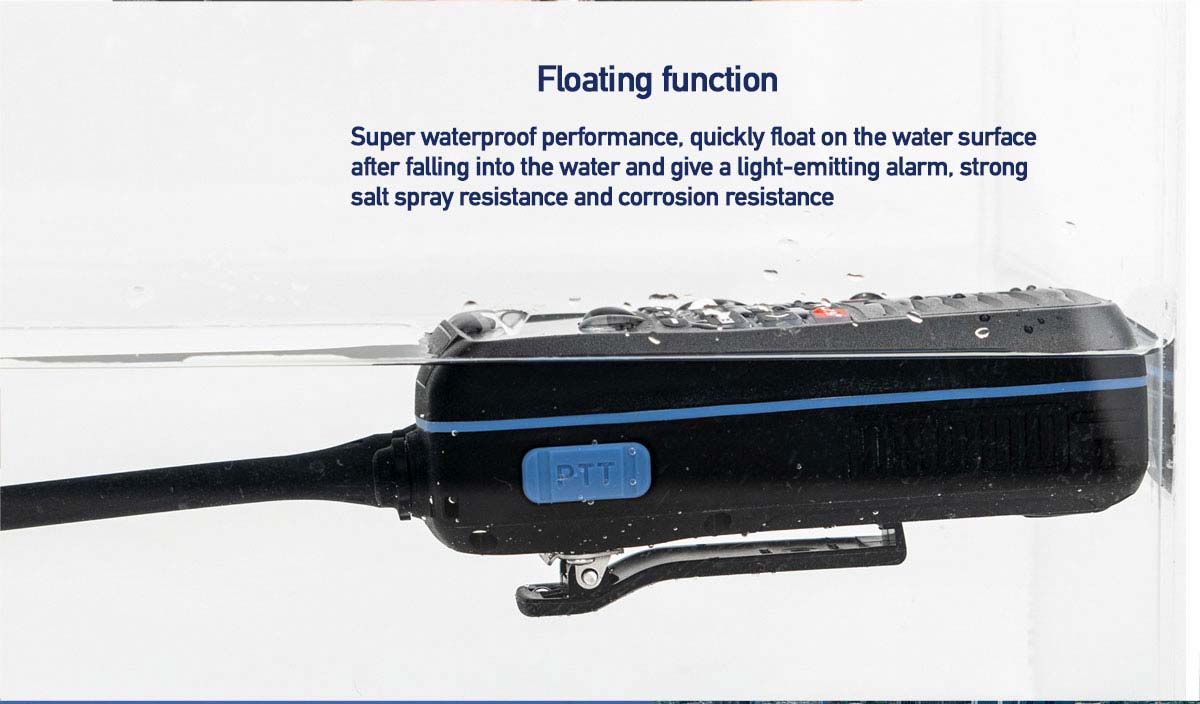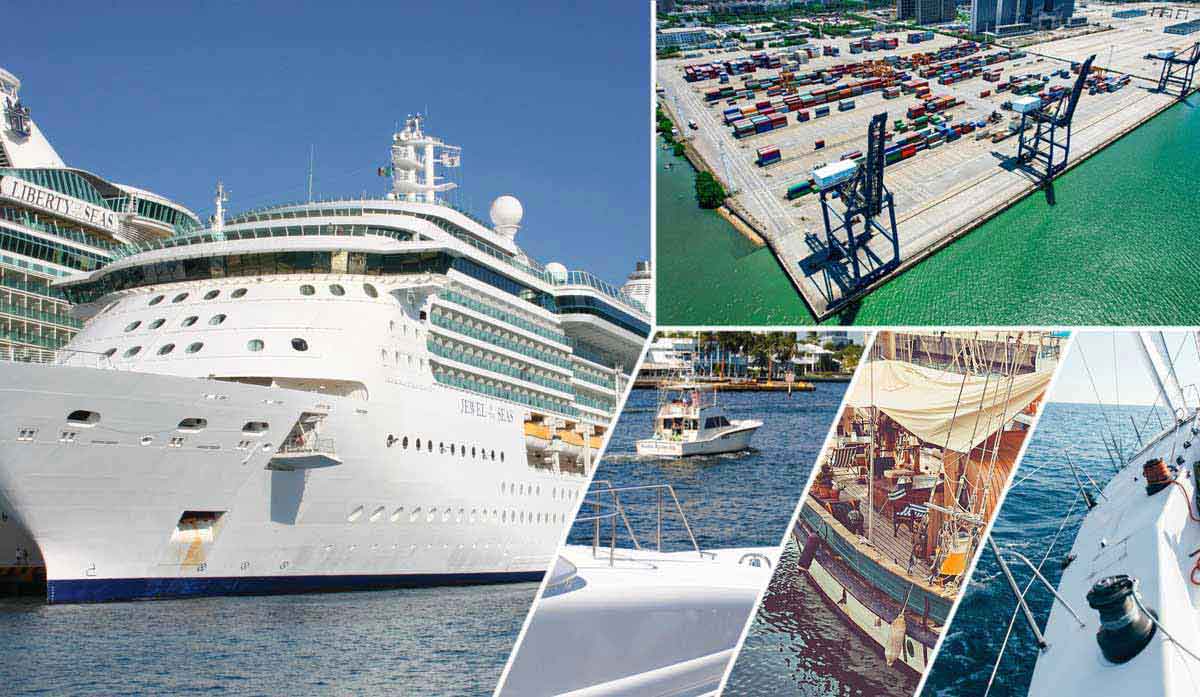 Frequency Range
TX:156.025-157.425MHz
RX:156.050-163.275MHz
Type of Emission
FM(16K0G3E)/DSC(16K0G2B)
Frequency Stability
±10ppm
Battery Pack
DC7.4V,1500mAh
Operating temperature
-15℃ ~ + 55℃
Dimension(HxWxD)
61*141*43mm
Weight
315g(with battery, antenna and belt clip)
Waterproof Level
IPX7
Receiver
Receiving sensitivity
≤0.22μV
Squelch Sensitivity
≤0.22μV
HUM and Noise
≥40dB
Adjacent Channel Selectivity
≥70dB
Spurious Response Rejection Ratio
≥70dB
Intermodulation Rejection Ratio
≥68dB
Audio Output Power
≥0.5W(10%)
Transmitter
RF power
5W/1W
Maximum Frequency Deviation
±5kHz
Spurious Emission
≤0.25μW
Adjacent channel power
≥70dB
Audio Harmonic Distortion
≤10%
Current Drain
≤1.5A(High Power)
≤0.7A(Low Power)
≤0.2A(Maximum Audio Output)
GPS ReceiverApply to long-term tracking(when signal strength≥-130dBm,5 satellites visible)
TIFF Cold Boot
<1 minute
TIFF Warm Boot
<10 seconds
Horizontal position Precision
< 10 meters
Built-in GPS, Built-in DSC, MOB Function
IPX7 Waterproof Construction(1 m depth of water for 30 minutes)
Floats and Flashes Alarm, Vibration Draining Function
Built-in GPS
Built-in DSC
MOB Function
IP67
LCD
Dual/Tri-watch Functions
Battery Indicator
Weather Channel Receive
Favorite Channel Function
Built-in GPS, Built-in DSC, MOB Function
IPX7 Waterproof 2 way radio Construction(1 m depth of water for 30 minutes)
Floats and Flashes Alarm, Vibration Draining Function
Marine radio stations
Order Handling Time within 3 Working days(Pre-sale products excluded).
9051 PEOPLE ARE LOOKING FOR THIS PRODUCT
Product Reviews
---

Greg

Well-equipped radio at a good price.

Really well-equipped radio at a good price. We can use DSC distress call (with emergency "distress" button located on the back of radio. Also individual, group, ships call. There is even Geo area, position request, polling report calls ...Really nice. Embedded GPS is getting fix pretty quick, even in the building is able to catch few satellites. IP67 Waterproof construction, float and flash alarm, cleaning speaker with draining function. Obviously MOB function. Dual or Tri watch possibility. Weather channels (US only), all favorite channels can be programmed. Waypoints navigation. And, what really surprised me, this radio also have ATIS functionality. All of this for affordable price.