RT649P Best Waterproof Floating Two-Way Radios for Kayaking
IP67 waterproof walkie-talkie for kayaking or water sports.
Floats with Water-Activated Flashlight, easier to locate devices in water.
NOAA weather alert, make outdoor activities safety.
Press and hold for 3 seconds to send out the SOS signal.
USB Charging comes with 6 AA Ni-MH rechargeable batteries, which has high safety and long life.
Long range and clear sound.
Order Handling Time within 3 Working days(Pre-sale products excluded).
16894 PEOPLE ARE LOOKING FOR THIS PRODUCT
OverView
1, Retevis RT649P waterproof license-free two way radio for kayaking, kayak fishing.
IP67 waterproofing and float-activated light make the RT649P the best choice for water sports like kayak fishing, kayaking, skiing and canoeing.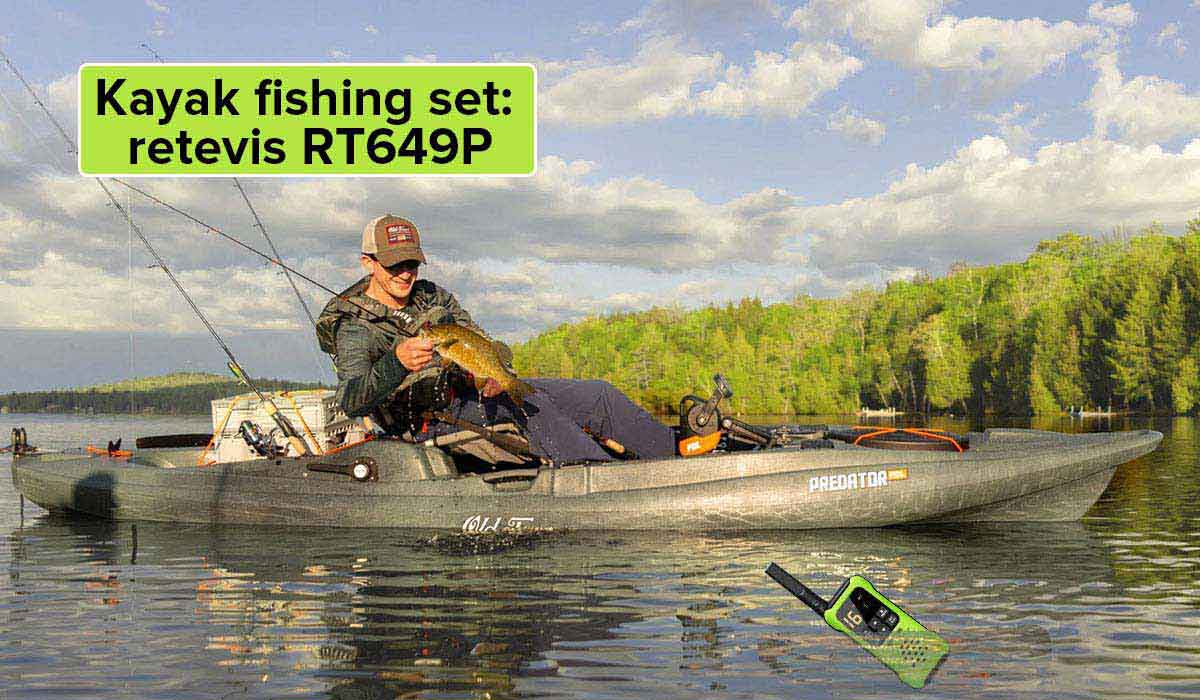 2, IP67 Waterproof two way radio
Count On The retevis RT649P Two-Way Waterproof Radio To Keep You Connected Whether On Land Or At Sea. With Its Ip67 Standard, The RT649P Withstands Constant Submersion Of Up To 1M For 30 Minutes And Repels The Heaviest Rain.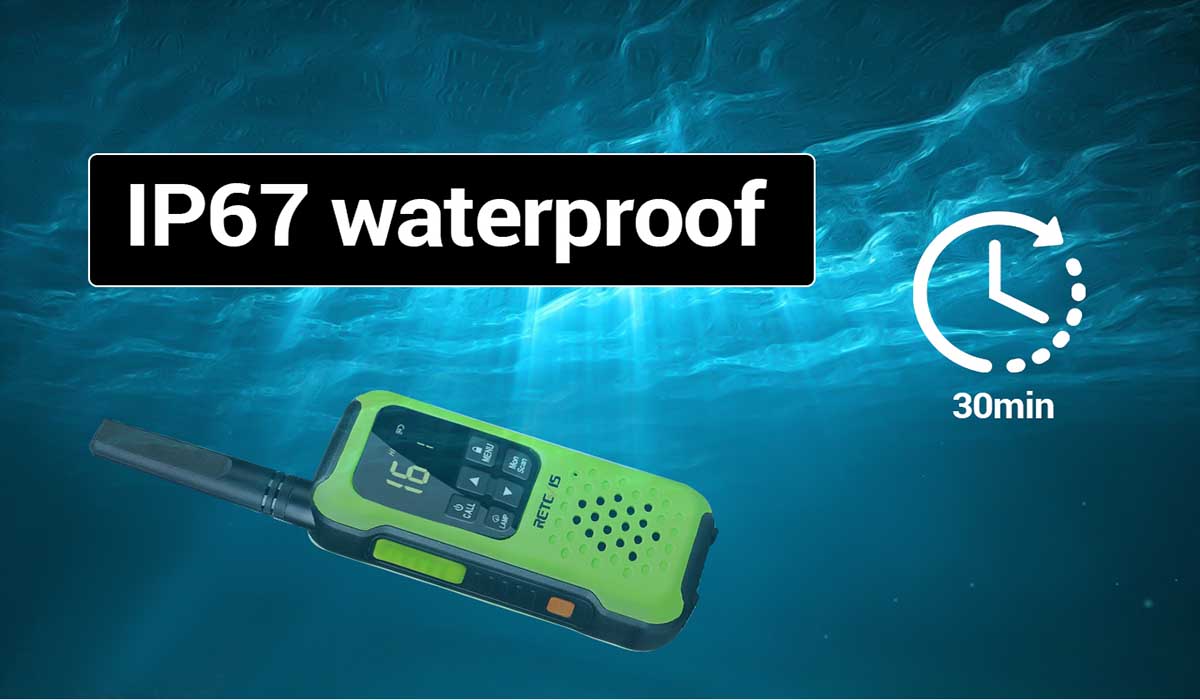 3, Floating Activated Lamplight
Once dropping into water, walkie talkies will be floating up to the surface with lamplight turning on. Easy for you to spot and retrieve them back.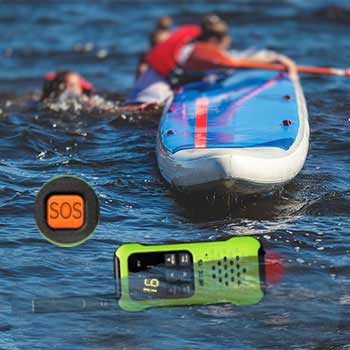 SOS emergency alarm
Long press for 3 seconds to send out a distress signal, it also flashes red light when turned on, which can be used as emergency equipment.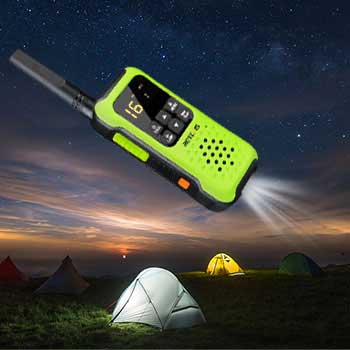 High flashlight
Illuminate the dark and make your outdoor activities easier.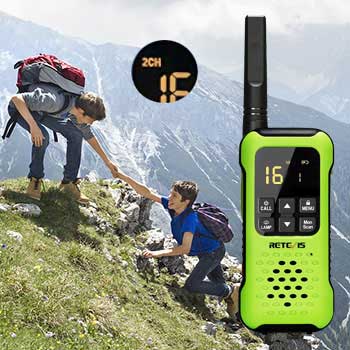 Dual watch
Two channels are on standby at the same time, and information from different groups can be received during team activities.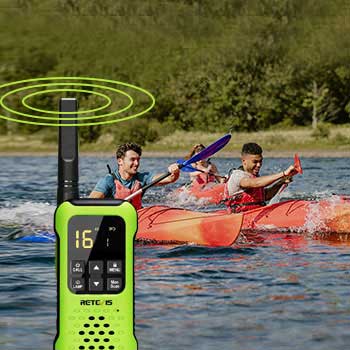 Long range walkie talkie
Long range walkie-talkie to stay connected during water sports.
USB charging
USB charging and replaceable battery to make the walkie talkie last longer.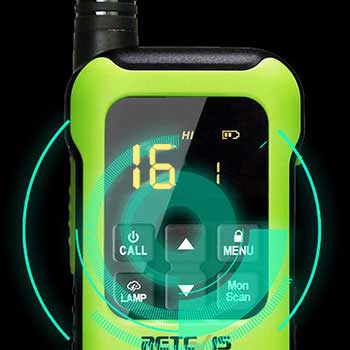 Key lock
Key lock function, more secure and power saving.
RT649P function display and package display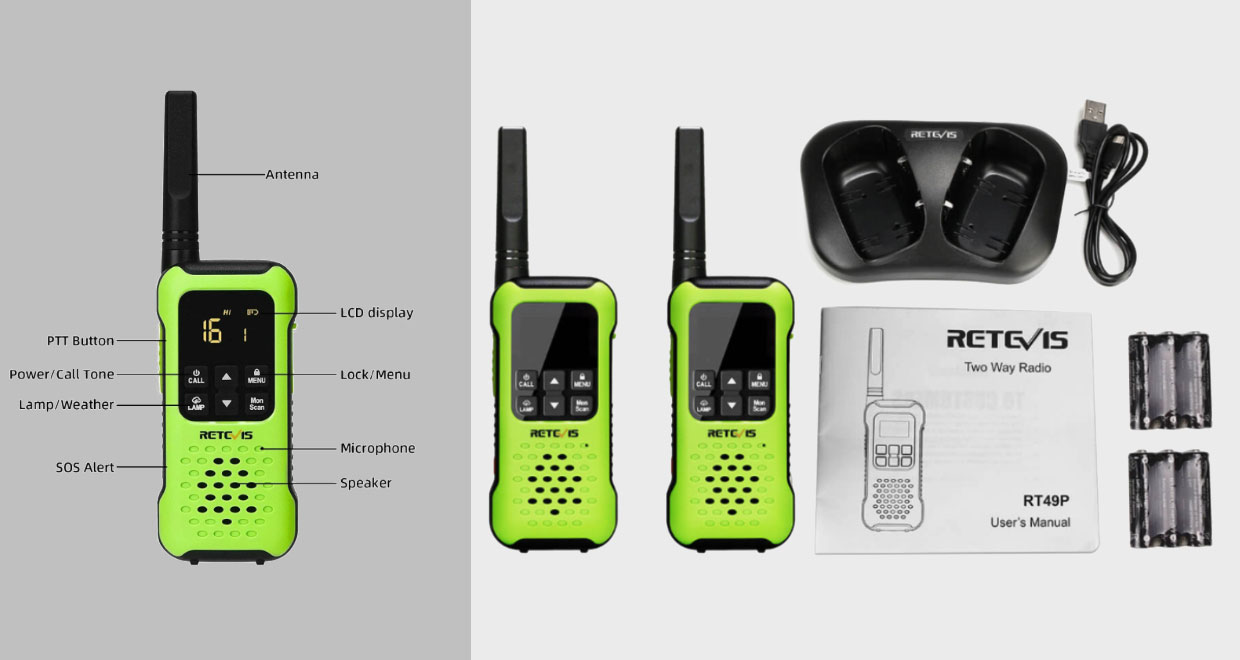 What's in the Box?
2 x RT649P Waterproof Floating Portable Two-Way Radios

6 x NiMH Rechargeable Batteries

2 x Belt Clip

1 x USB charging Cable

1 x Drop-in charging tray

1 x Adapter

1 x User Manual
Spec
General
Frequency Rangefrs:
PMR: 446.00625-446.19375MHz
Memory Channel
16CH (PMR446)
Operation Voltage
DC 3.6V / DC4.5V
Battery Capacity
1200mAh
Operating Temperature
-20℃-+60℃
Antenna Impedance
50Ω
Transmitter
RF Output Power
PMR: 0.5W
Spurious Emission
≤-13dBm
Transmission current
≤1.3A
Receiver
Receive Sensitivity
-125dBm
Adjacent Channel Selectivity
-125dBm
Inter Modulation and Rejection
≥60dB
Rated Audio Power Output
≥450mW (4.5V)
Rated Audio Distortion
≤5% (60% volume)
Receive Current
≤300mA
Feature
• Backlit Display: so you can easily read the display information.
• Roger Beep: it indicates the end of transmission.
• 10 Call Tones: Transmit different call tones to other radios, so you can alert them that you want to talk. Meantimes, you could also hear.
• Keypad Tones:You could turn it off alternatively according to different time & environments.
• Low battery alert: it reminds you batteries are running lowly
• Monitor: When activated, it allows the receiver to hear what's happening on the channle frequency.
• Scanning:It continuously scans all channels for activity , to detect a channel avaliable during the scanning process.
• 180s TOT(Timeout Timer): If the "TALK" button is held down for too long, the radio will automatically stop transmitting.
It is intended to prevent accidental transmissions and to save battery life.
They are there to protect the radio, and to protect resources like repeaters and public frequency.
• Power Battery Saver automatically: when it has a "low power" mode, it will switch to automatically after being left unused for a certain amount of time.
• Squelch: it is to suppress the annoying sound of channel noise when the radio is not receiving a transmission.
• With 16 channels, Each with 121 Privacy Codes:1936 combinations in total, it's easy to find an available channel nearby;
• Compatible with others: Make sure all has the same frequency and privacy codes (CCTCS/DCS), so they could talk with each other