DMR digital two way radio,Complying with digital protocol ETSI TS 102 361-1,-2. Clear sound and more powerful. Can talk to all intercoms with the same protocol.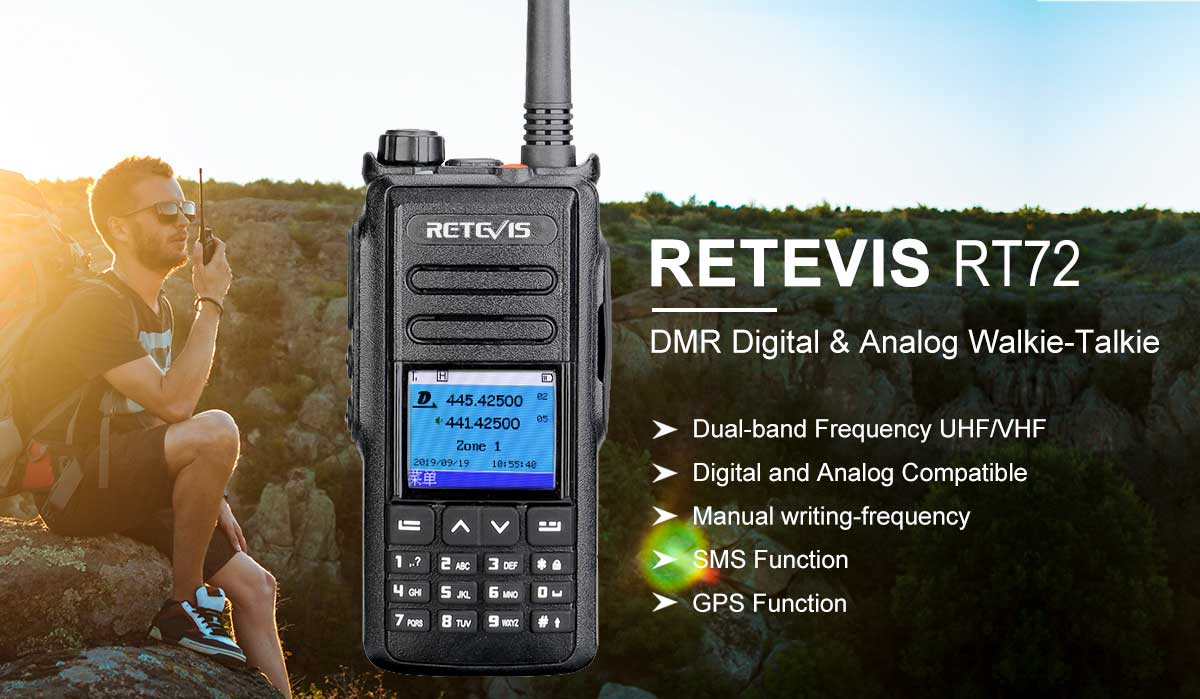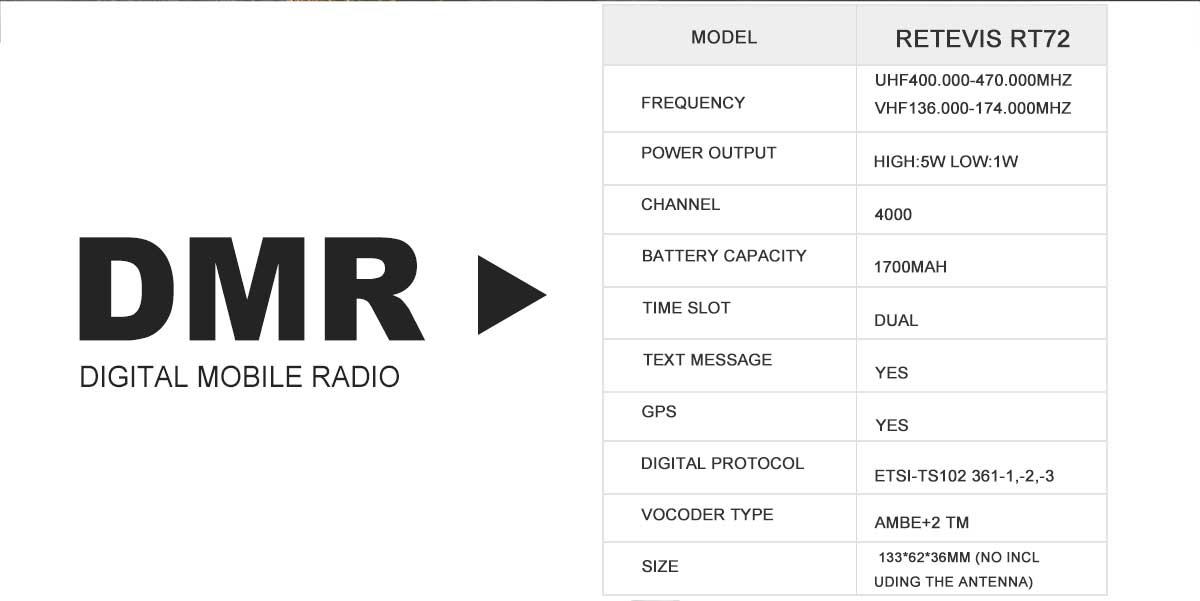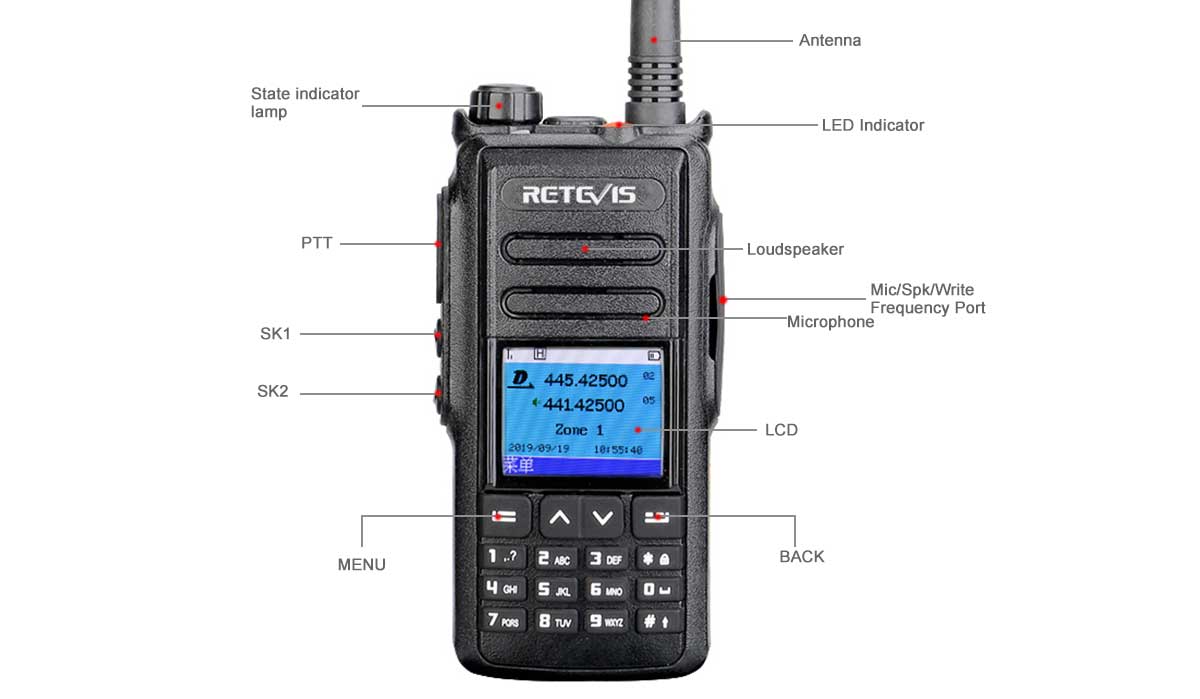 GPS gives you a clear idea of your location even in the wild. Use it to find your way or to help others find you.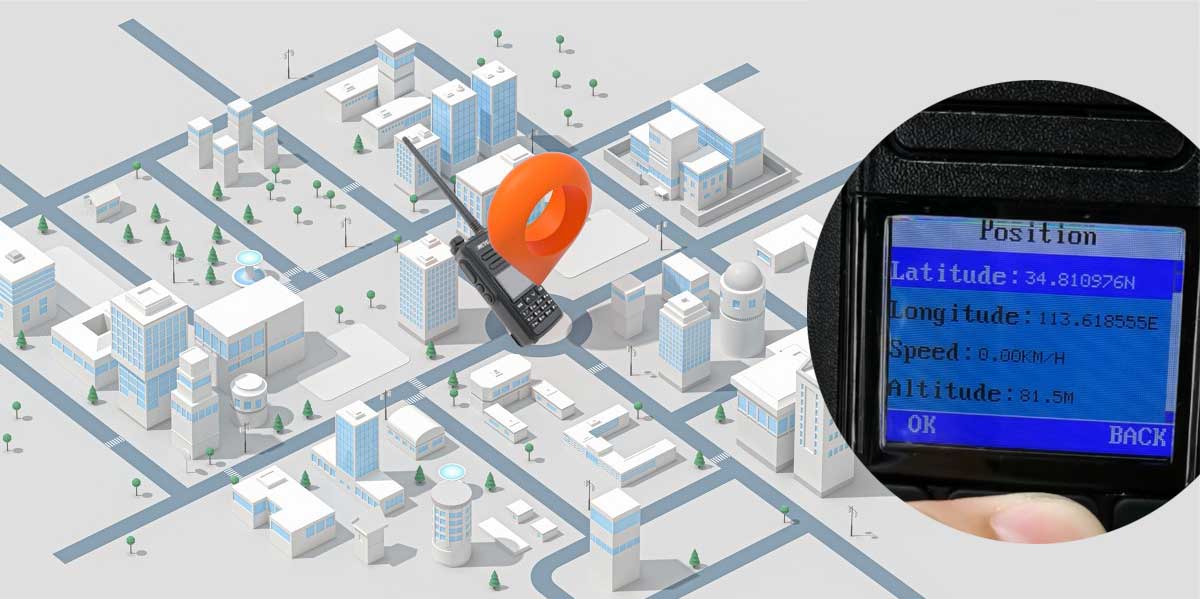 Analog and digital mode combined, and support Mixed receive. It allows you to easily transition from an analog to a digital system.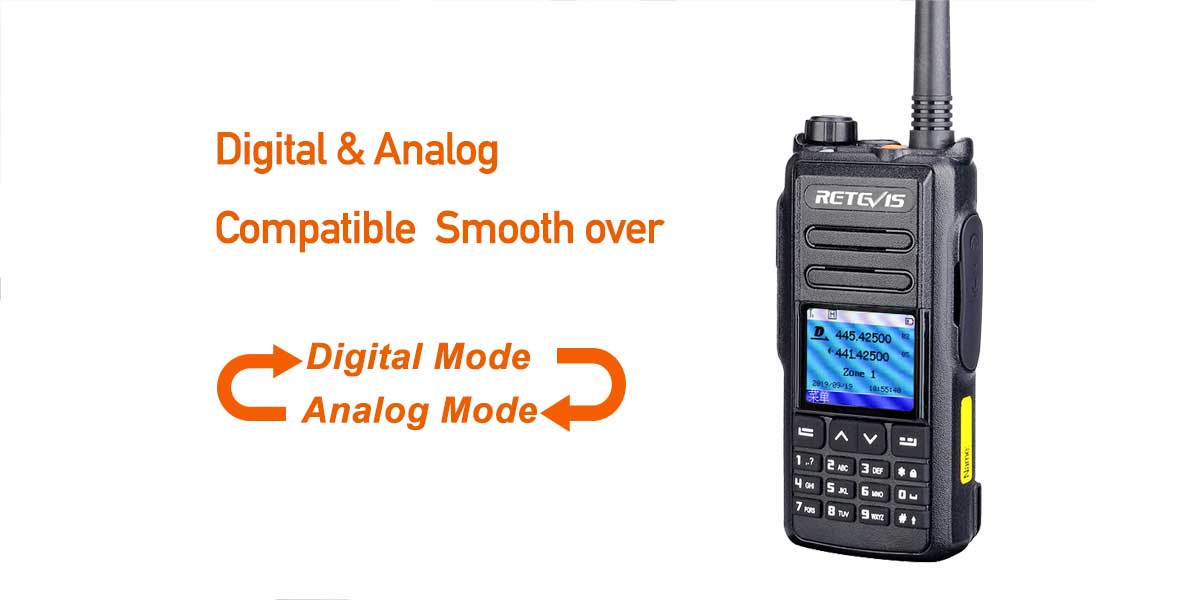 Prominent functional keys, Programmable button can be used to quickly access call features like Call All/Page All, to talk to radios without searching through your channel list.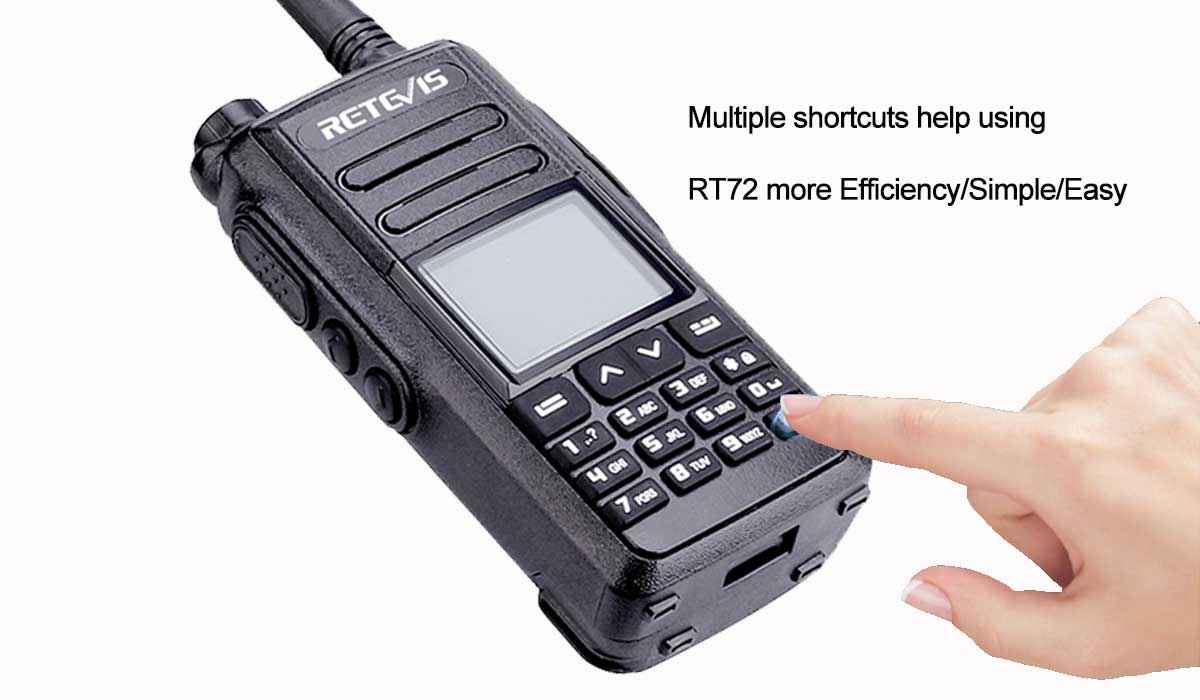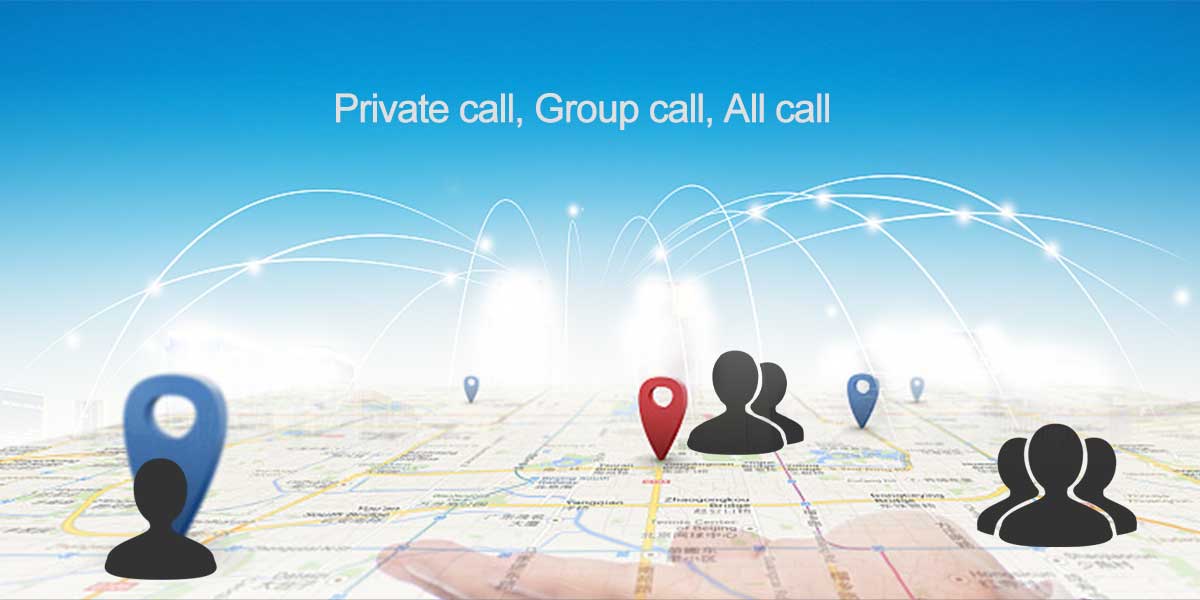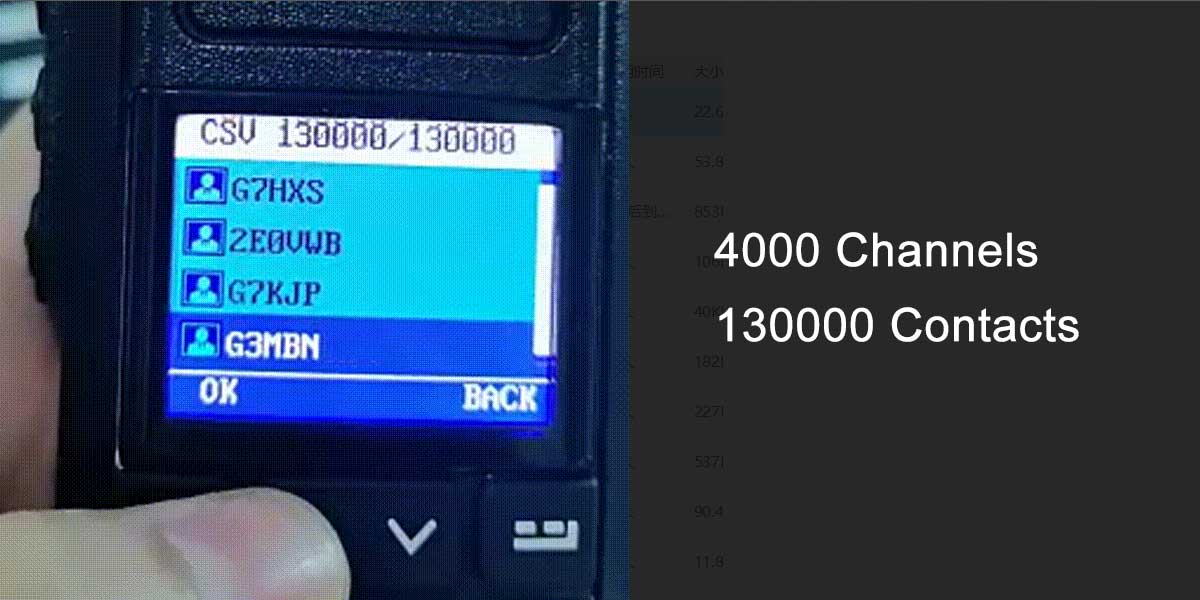 Frequency range
VHF:136-174MHz andUHF:400-470MHz
Memory Channel
Up to 4000
Operating Voltage
7.4V DC
Frequency Stability
±1.0ppm
Operating Temperature
-30℃~+60℃
Demission(HxWxD)
133*62*36mm (No including the antenna)
Weight
About 274g(Include in battery and antenna)
Transmission
Output power
High:5W Low:1W
Consumption
≤0.18A
Output Consumption
Analog≤1.6A Digital≤0.9A
Modulation Distortion
<5%
FM modulation
16K¢F3E@25KHz /141K¢F3E@20KHz 11K¢F3E@12.5KHz
Signal-to-noise(wide/narrow)
≥45dB@25KHz ≥40dB@12.5KHz
Adjacent Channel
≤-65dB ≤-60dB
Power Audio Response
+1 ~ -3dB
4FSK digital modulation
12.5KHz for data:7K60FXD
Antenna Port Spurious
9KHz-1GHz: ≤-36dBm
12.5KHz for data and voice:7K60FXE
1GHz-12.75GHz: ≤-30dBm
Digital Protocol
ETSI-TS102 361-1,-2,-3
Vocoder type
AMBE+2 TM
Reception
Analog receive sensitivity
-122dBm (12dB SINAD)
Signal imitation
≥70dB
Digital receive sensitivity
-120dBm(BER≤5%)
Intermediation(Wide/narrow)
≥62dB/≥58dB
Audio power
1W
Adjacent channel selectivity
≥65dB/≥60dB
Audio distortion
<10%
Receive Current
≤380mA
Audio response
+1 ~ -3dB
PM noise
≥45dB@25KHz /≥40dB @12.5KHz
Dual band UHF and VHF
DMO True2-slot dual time slot
Digital and analog compatible, smooth over
Digital signaling function
SMS function
High sound quality
Manual writing-frequency
High/Low power switch
Alarm function
Digital mode supports the use of relays
Side buttons can be customized without changing the user`s operating habits
GPS function
RT72 FPP Dual Band Ham Radio Built-in GPS
$128.99
Father's Day Sale
$ 128.99
(100% off)
Order Handling Time within 3 Working days(Pre-sale products excluded).
25020 PEOPLE ARE LOOKING FOR THIS PRODUCT
What's in the Box?
1 x RT72 Ham radio digital two way radio
1 x Antenna
1 x Battery
1 x Adapter
1 x Charger
1 x Belt Clip
1 x Hand Strap
1 x User Manual
Product Reviews
---

Works but needs help to get going

Reviewed in United States

on

Jan 22,2021

This works fine on DMR but you have to upgrade firmware to ver L02.02.001 before it will let you program the radio using the software. The volume control is not as good as it could be. No codeplugs exist for this yet for any areas just sample codeplugs