RETEVIS RT85 Full-power FPP Dual Band walkie talkies long distance Dual Band Dual Display Dual Standby FM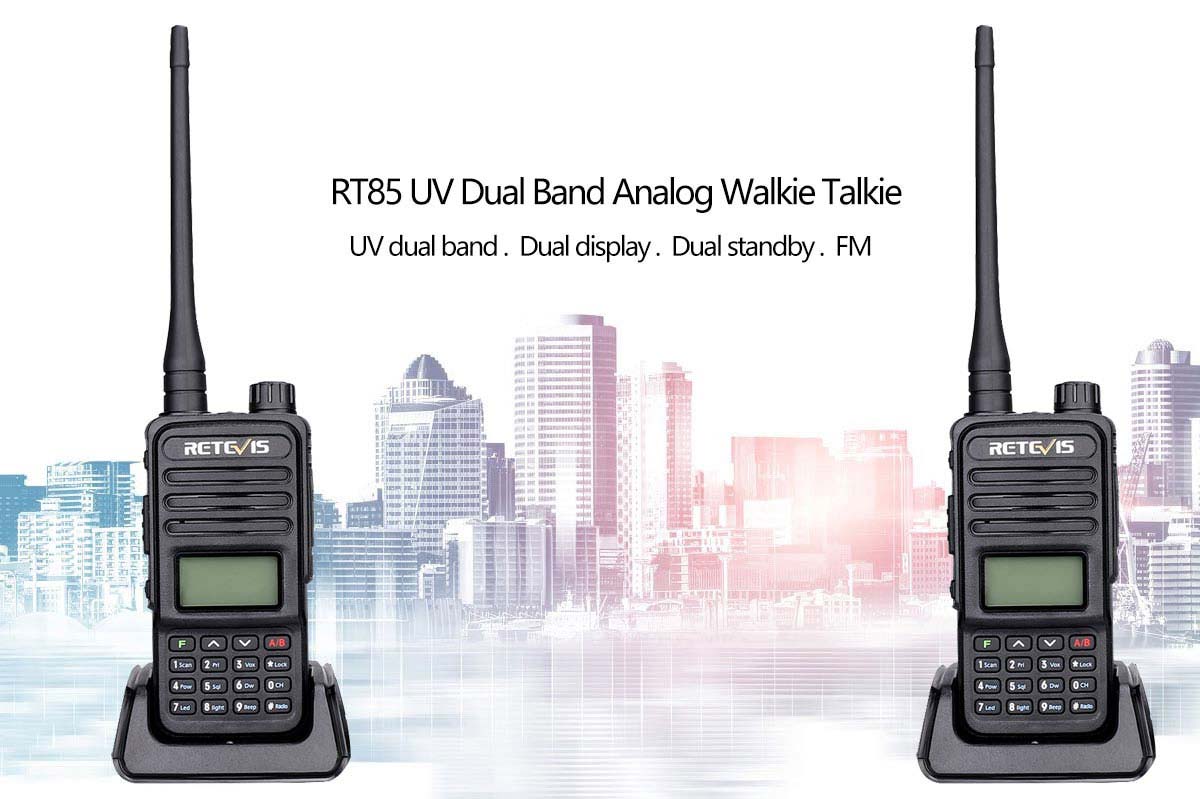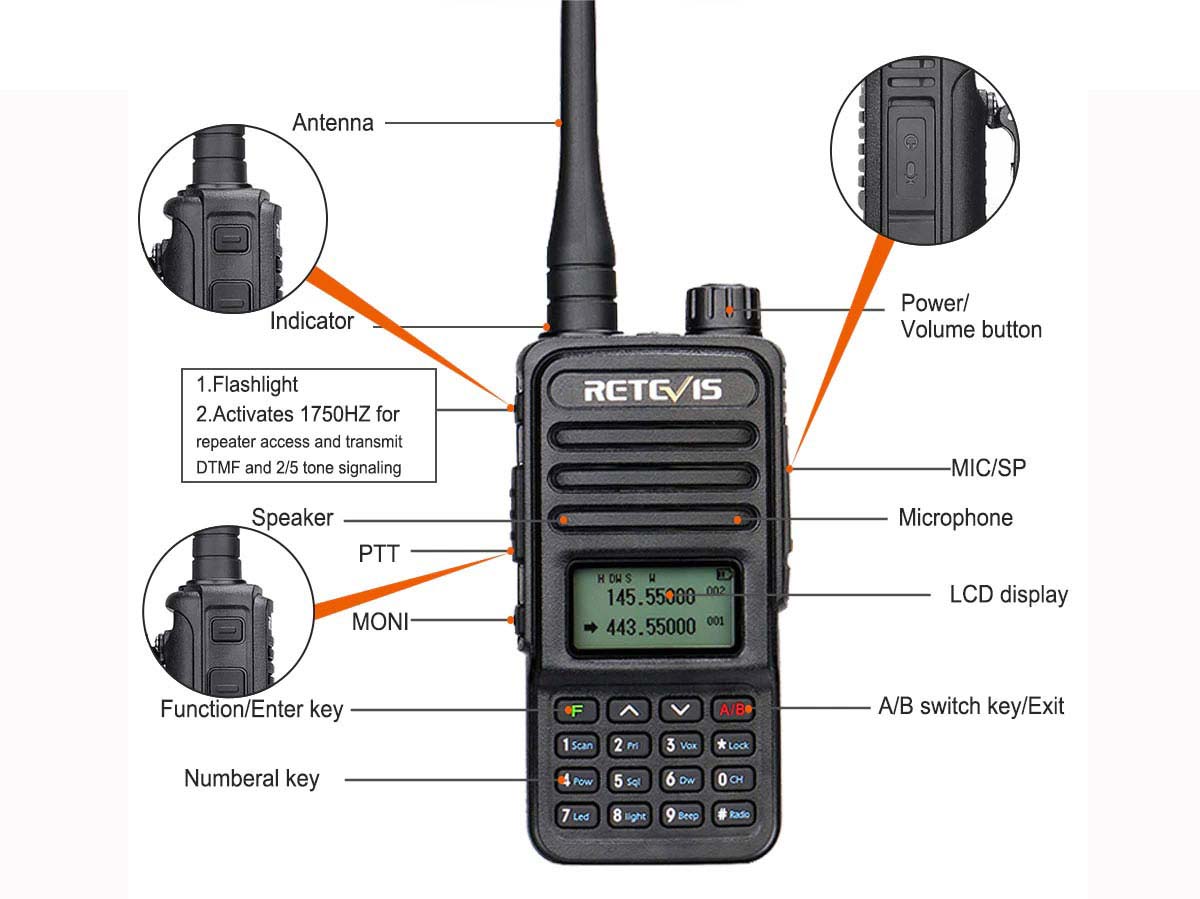 RT85 Full-power FPP Dual Band HAM Radio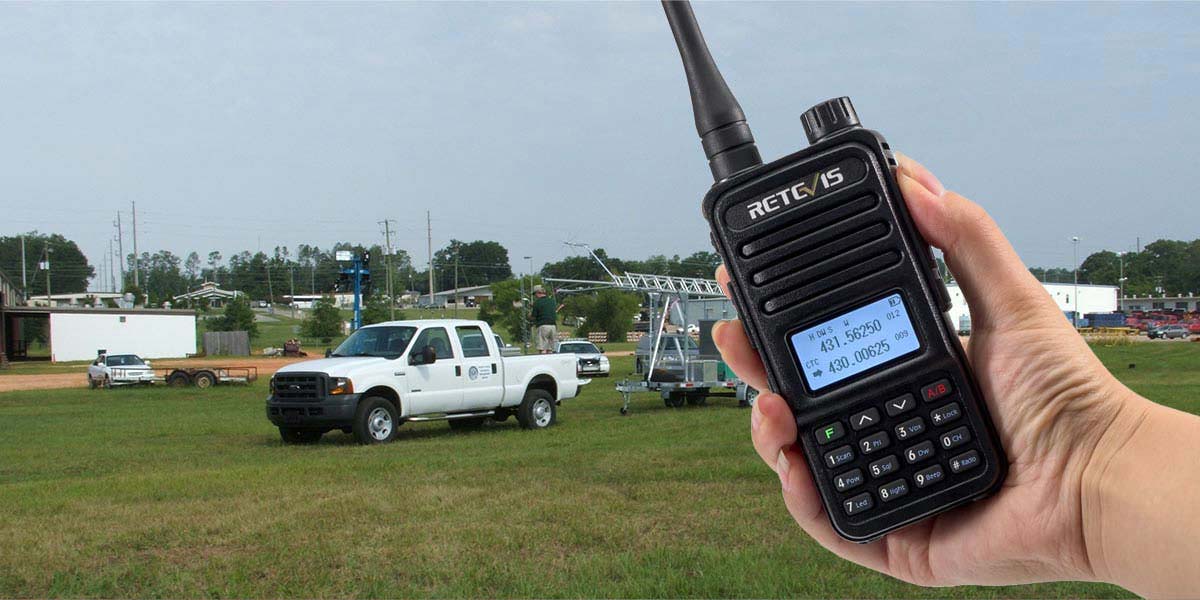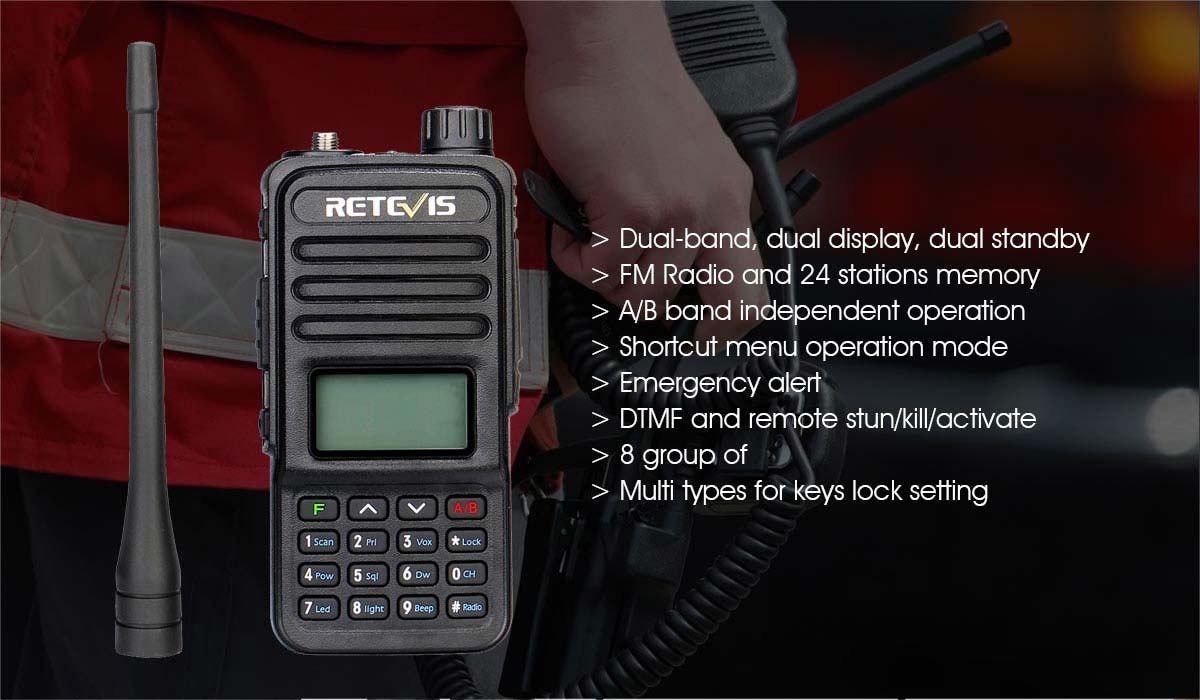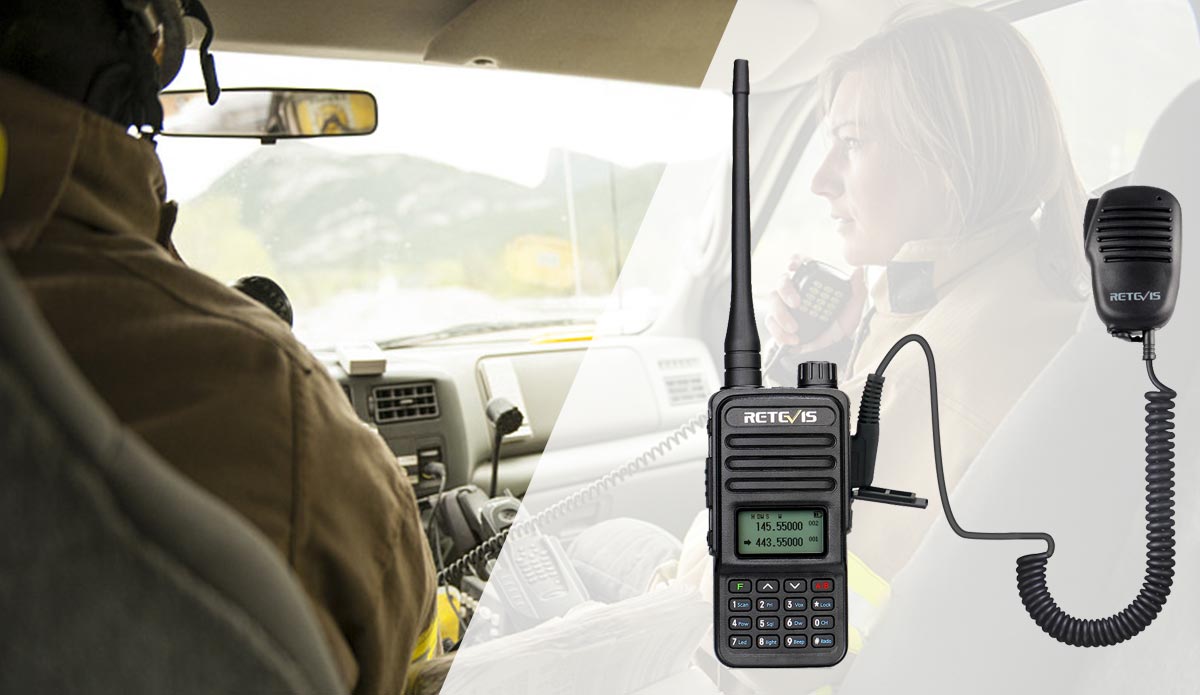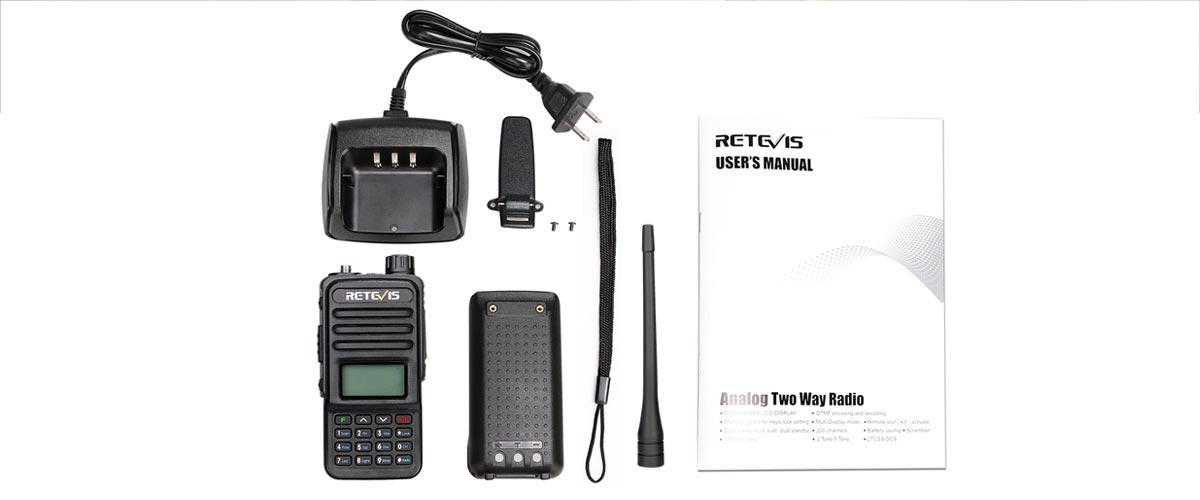 General
Frequency Range
136.000-174.000MHz400.000-470.000MHz
channel capacity
200Channels
Working Voltage
DC 7.4V
Working Temperature
-10℃~+50℃
Battery capacity
1400mAh
Antenna Impendence
50Ω
Channel step value
12.5KHz/25KHz
Transmitter
Output power
1W/5W
Stray power
≤-15db
modulation noise
<-40dB
Modulation distortion
<5%
maximum frequency offset
≤±5KHz
transmit current
≤1600mA
audio response
+6.5~-14dB
adjacent channel power
≥65dB
Receiver
Sensitivity
≤ 0.2uV
Occupied Bandwidth
≤ 16KHz
Selectivity
≥ 65dB
Intermediation
≥ 55dB
Audio power
> 500m W
Audio distortion
≤5%
Frequency Stability
5ppm
Current
60mA (when standby) 250mA (when working)
Audio response
+7~-12.5dB
Dual-band, dual display, dual standby
FM Radio and 24 stations memory
A/B band independent operation
Shortcut menu operation mode
Emergency alert
DTMF and remote stun/kill/activate
8 group of
Multi types for keys lock setting
Dual-band, dual display, dual standby
DOT-MATRIX LCD display
200 channels storage and scanning
FM Radio and 24 stations memory
A/B band independent operation
Wide/Middle/Narrowband selectable
VOX 0-7 grade setting
CTCSS/DCS
Scanning
1750Hz tone
Shortcut menu operation mode
Emergency alert
DTMF and remote stun/kill/activate
ANI function
8 group of
2Tone /5 Tone
Multi types for keys lock setting
Multi-display mode
Firmware/Software
---
win11-DriverInstaller

The win11 driver is compatible with win10, win8 and win7 systems.
Dual-band, dual display, dual standby
DOT-MATRIX LCD display
200 channels storage and scanning
FM Radio and 24 stations memory
Order Handling Time within 3 Working days(Pre-sale products excluded).
10078 PEOPLE ARE LOOKING FOR THIS PRODUCT
Product Reviews
---

Gabriel Guex

good product

Reviewed in Switzerland

on

Jun 01,2022

well manufactured product, fully programmable with nice features.