The mini waterproof body can be installed outdoors.
Low power consumption, support solar panel power supply (purchased separately)
The set contains an aluminum, adjustable frequency antenna.
Package includes wall plug and car power supply. Can be used as a mobile repeater.

GMRS Frequency: TX: 462MHz RX:467MHz

16CH, the repeater can connect the gmrs two way radio
Order Handling Time within 3 Working days(Pre-sale products excluded).
3453 PEOPLE ARE LOOKING FOR THIS PRODUCT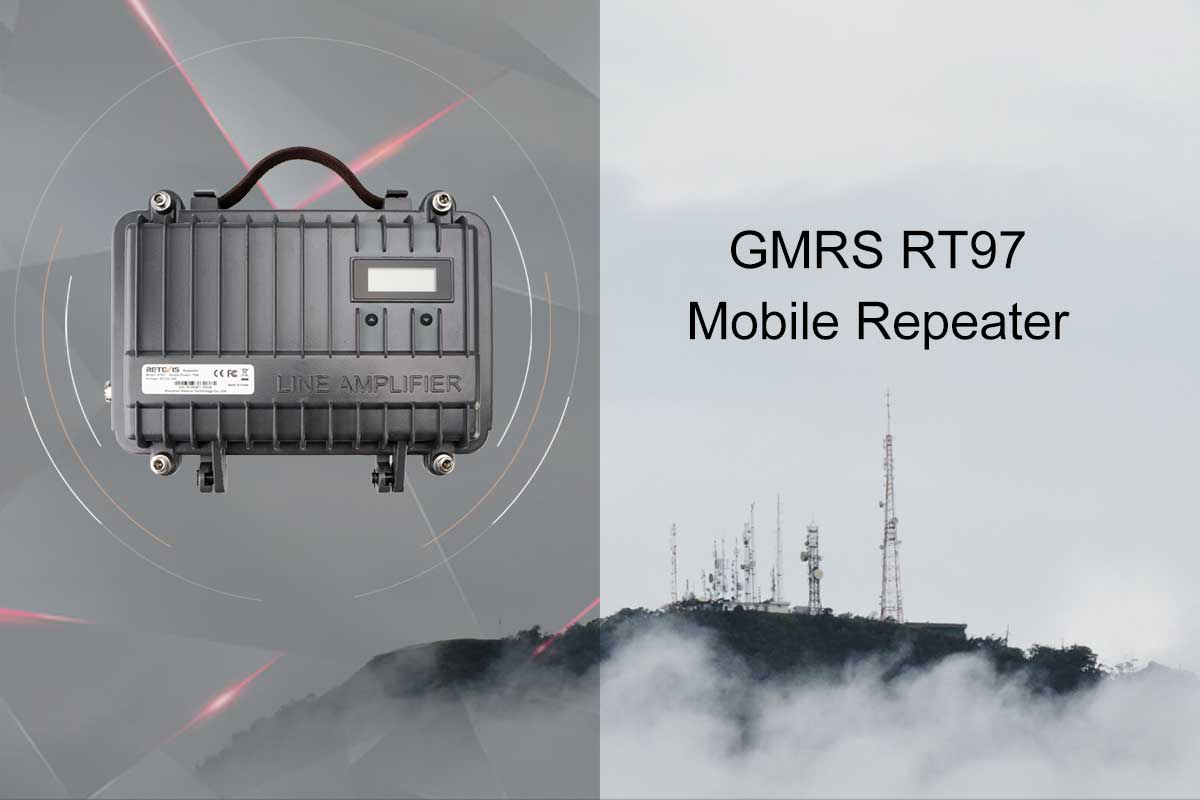 Retevis RT97 with the mini size, and multi-charger, help you to extend your handheld radio, and easy to install and easy to use, can be widely used for different applications, such an fleets, construction site, industrial park, hotel/office buildling, farm and etc.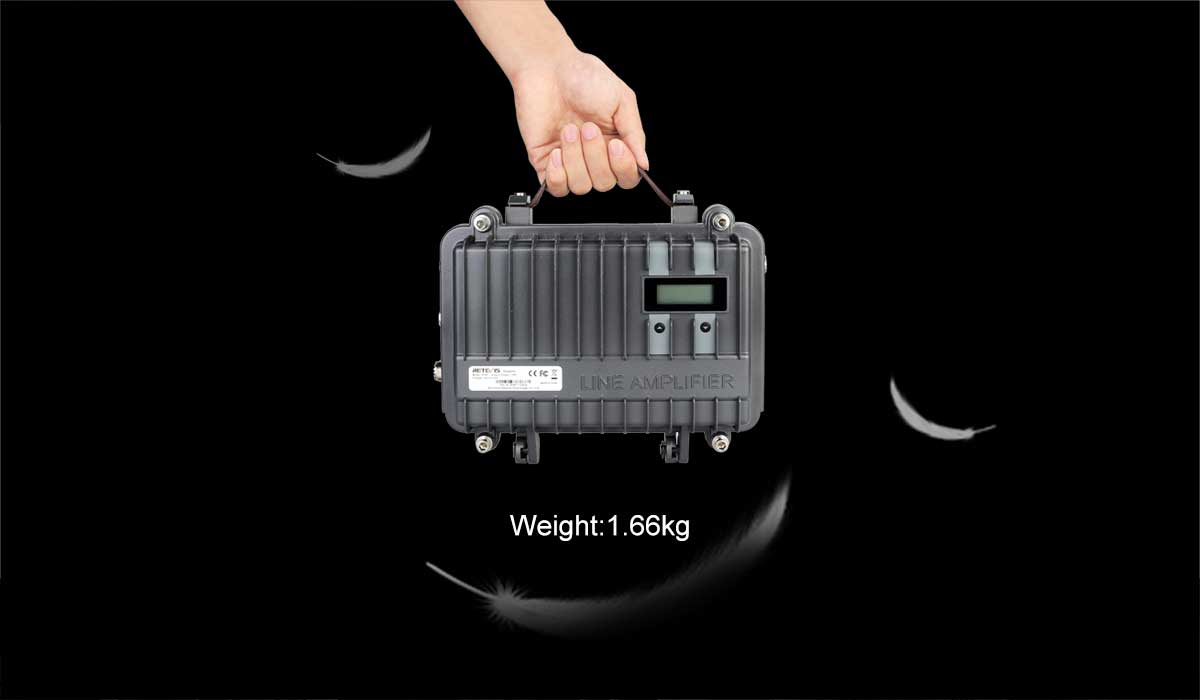 Small and compact, solid and dust-proof.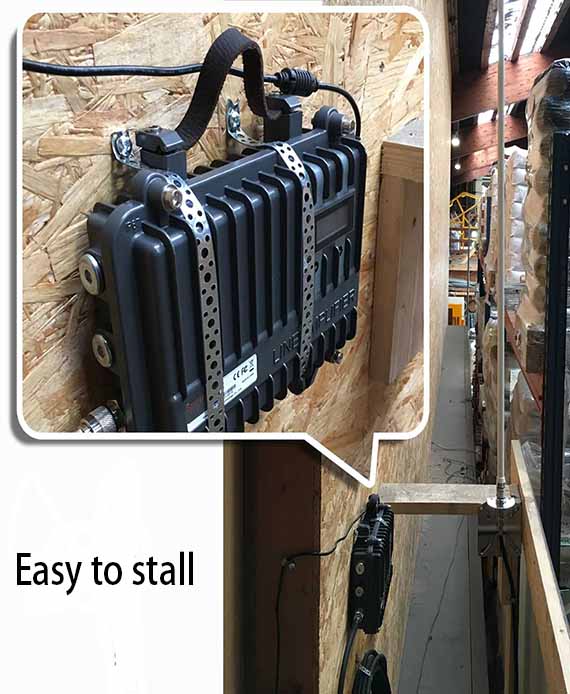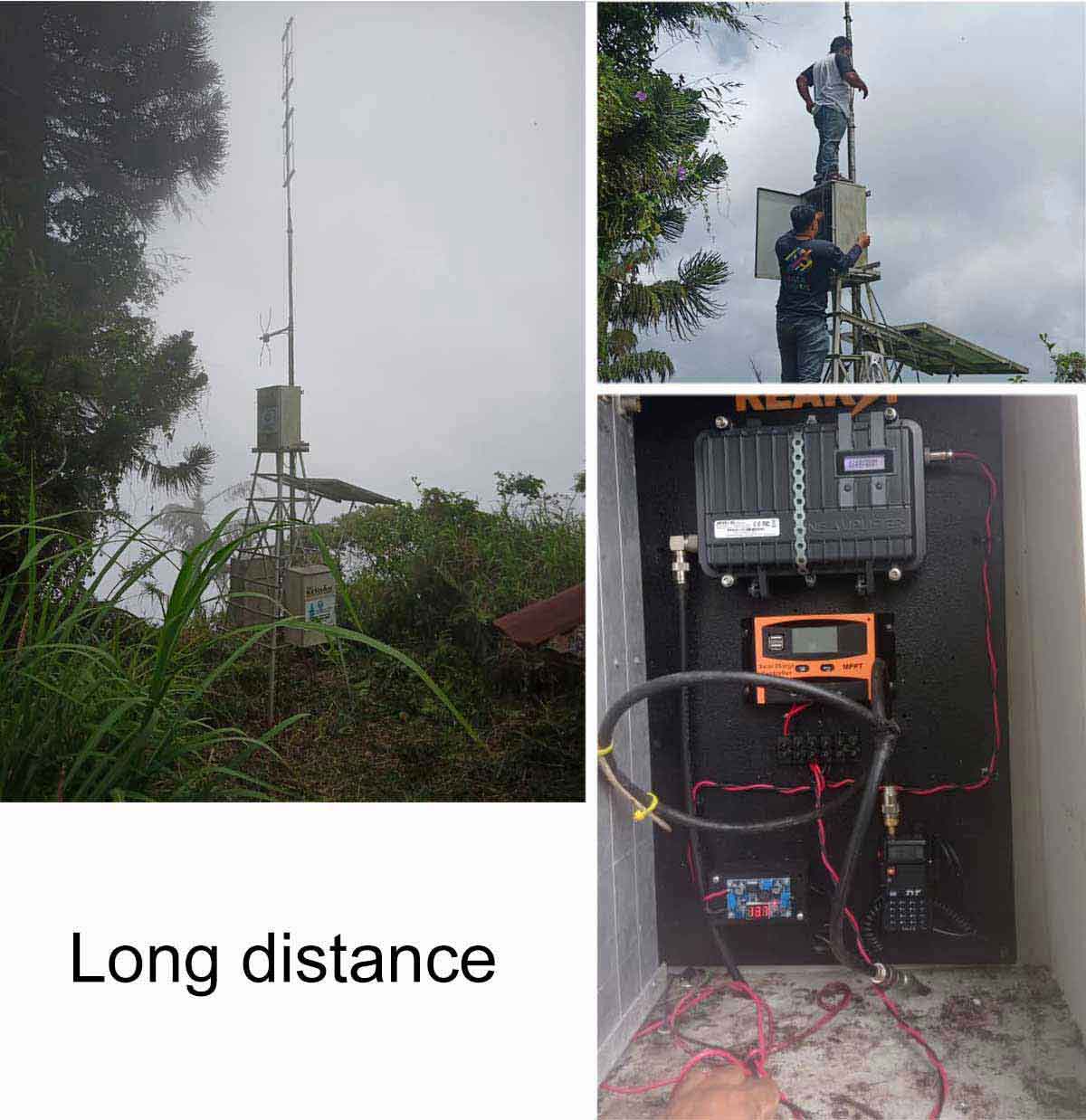 Simple and convenient installation, flexible operation, can be operated as fixed or mobile.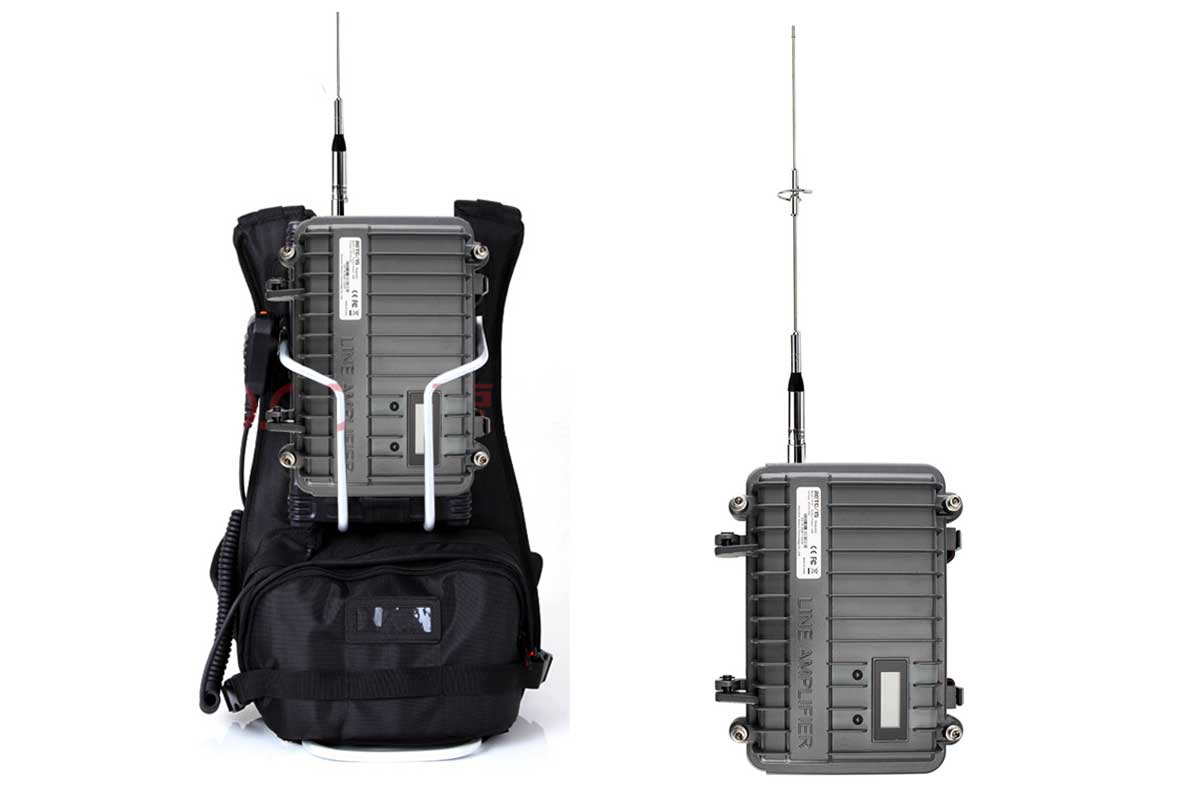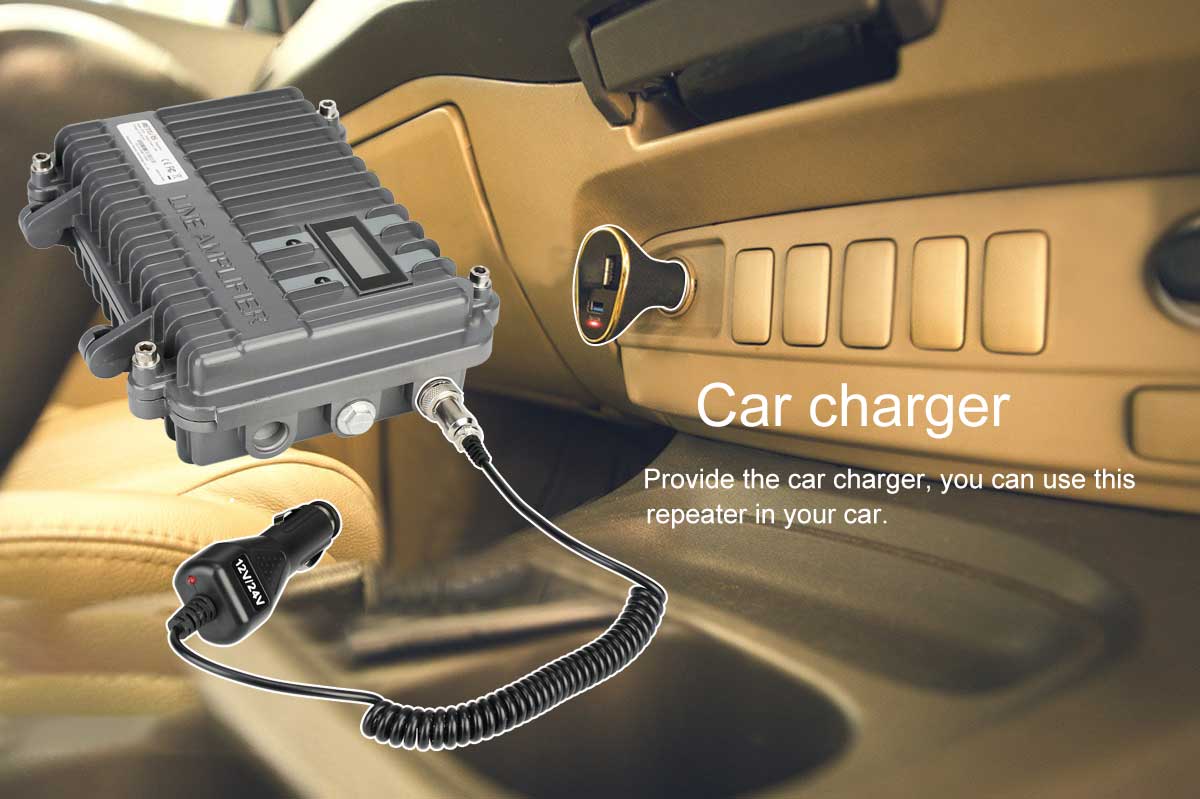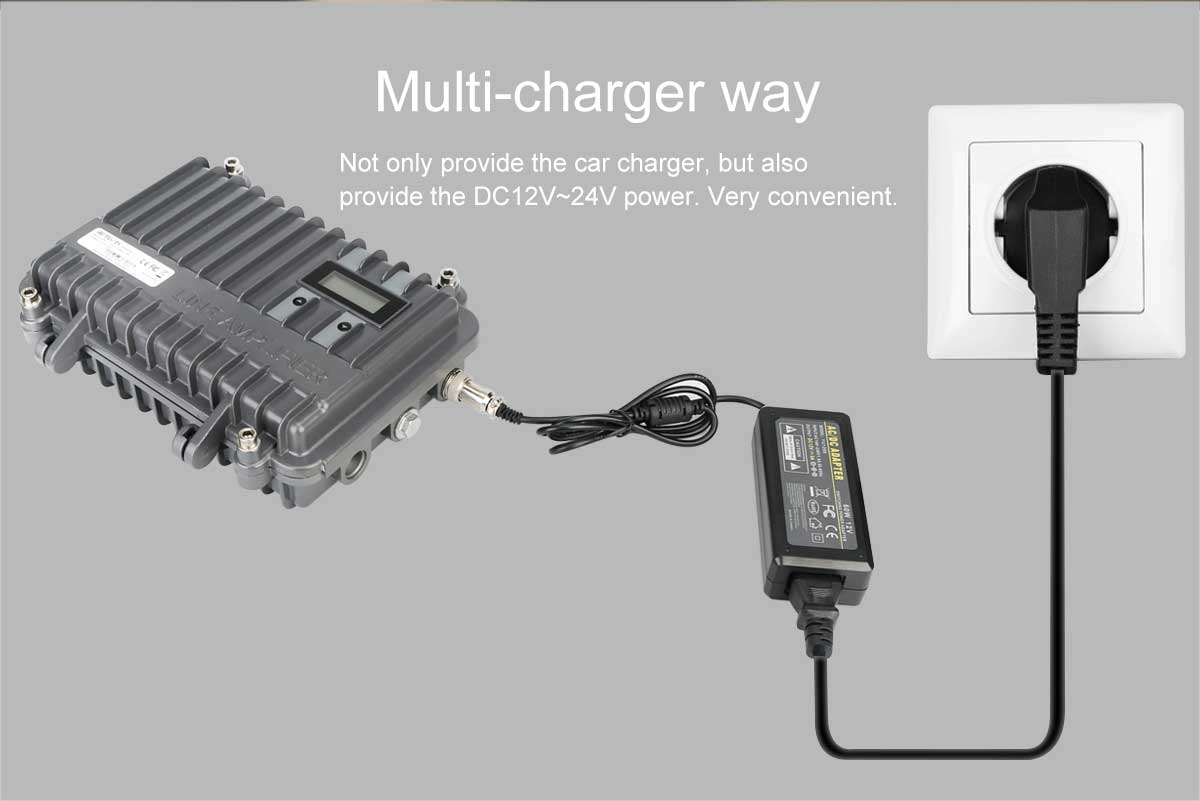 Can be widely used for different Applications
I have one of these on our ranch in the coastal bend area of Texas, fairly flat except for creek and river areas. 10-15 mile coverage depending on direction. Been operational for a year, 0 problems ! cousins also have one at the hq of their ranch, Everyone that has used it have been really impressed with how well this farm gmrs repeater!
I recently purchased and received my Amateur radio RT-97, for the 440 MHz band, and it is simple to use as you said. I had researched what frequencies might be available here and selected one pair of them which is in the clear here. It works well, and with program, I adjusted the squelch tail length. I did find that it puts out about 5 watts after system losses, as you said. I am able to use a BTech UHF amplifier and take the 5 watts and increase the output to about 40 watts.
I got my RT97 last week. Programming was super easy with their software. Connected to a Nagoya 770G antenna using Nagoya magnetic base I measured output of 6.64 watts w/ SWR of 1.00. Connected to a Harvest BC-200 base antenna and 15' of LMR-400 the output measured 7.12 watts and SWR remained at 1.00. this is a nice ham radio.
I bought this repeater for my farm a year ago, I installed it on my tractor to keep in touch with other staff, still very good farm GMRS repeater
amazing that they can make a uhf repeater so small! very portable This is very convenient.
Specifications
Frequency Range
GMRS
Channel Capacity
16CH
Channel Spacing
±12.5KHz Narrow/±25kHz Wide
Operating Voltage
DC12V ~24V
Operating Temperature
-30°C~ +60°C
Frequency Stability
±2.5ppm
Antenna Impedance
50Ω
Dimension
260*210*70mm
Weight
1.66kg
Transmitter
Intermediate Frequency
GMRS
Power Output
≤10W
Modulation
F3E
Spurious Emission
-60dB or less
Maximum Frequency Deviation
Wide: ±5kHz Narrow: ±2.5kHz
Audio Distortion
5% or less
FM Noise
Wide:≤45dB Narrow :≤40dB
Receiver
Intermediate Frequency
GMRS
Sensitivity(12dB SINAD)
0.2μV (Wide) 0.25μV (Narrow)
Squelch Sensitivity
0.15μV (Wide) 0.2μV (Narrow)
Adjacent Channel Selectivity
≥ 70dB (Wide) / ≥65dB (Narrow)
Intermodulation
≥ 55dB
Spurious Rejection
≥ 55dB
Image Rejection
≥ 55dB
FM Ham and Noise
≤-45dB(Wide) / ≤ -40dB(Narrow)
Modulation Type
F3E
Operating Bandwidth
≤±7KHz / ≤±5KHz
Audio Distortion
≤ 5%
Features:
1. Range: GMRS
2. Output power: 10W.
3. Small size: With the package size: 310x283x170mm. Very small and easy to carry, you can use it outdoor.
4. Car charger: Provide the car charger, you can use this repeater in your car.
5. Multi-charger way: Not only provide the car charger, but also provide the DC12V~24V power. Very convenient.
6. LCD display will help you know the TX and RX frequencies, CTCSS/DCS code.