Retevis RT97 GMRS band Repeater
Order Handling Time within 3 Working days(Pre-sale products excluded).
49495 PEOPLE ARE LOOKING FOR THIS PRODUCT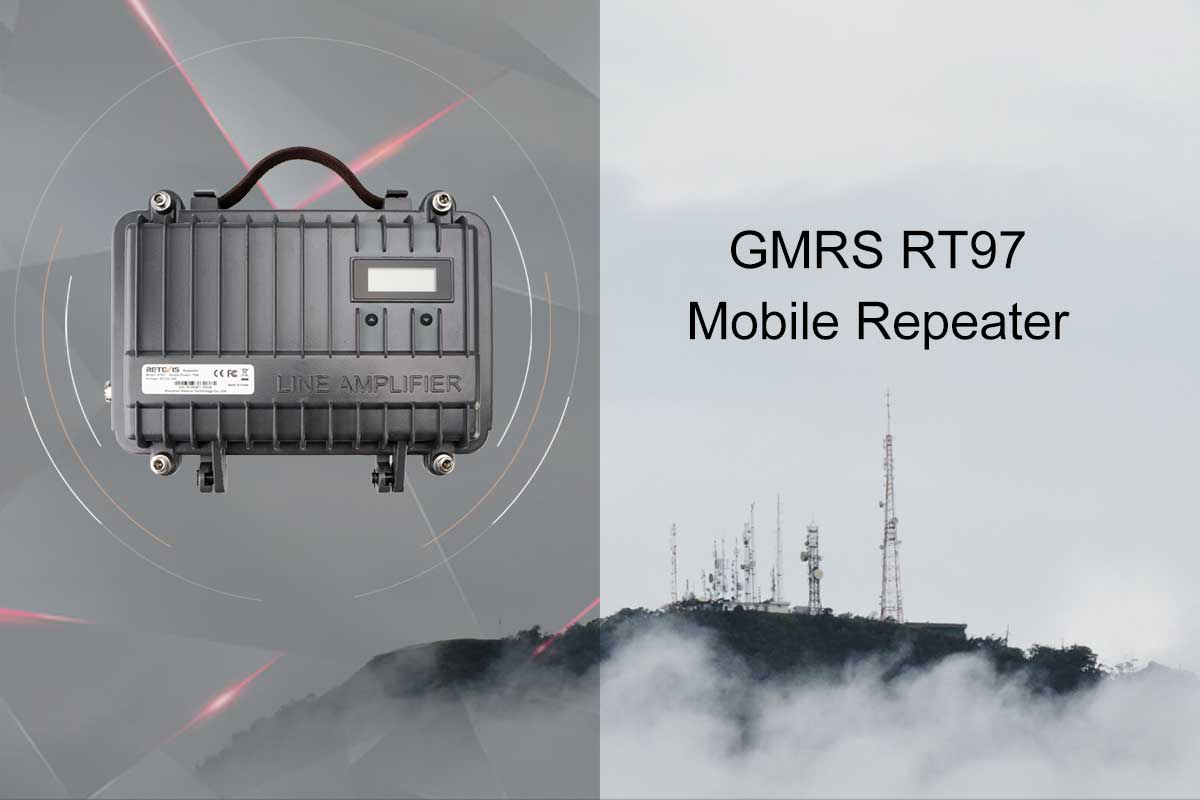 Small and compact, solid and dust-proof.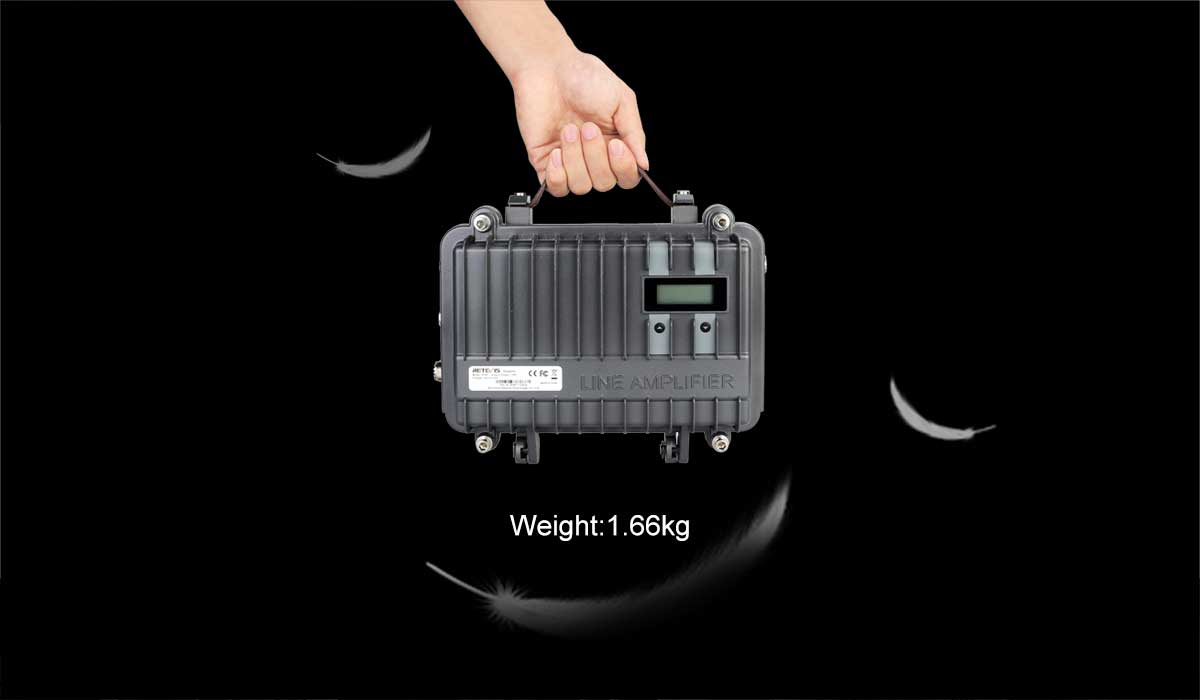 Simple and convenient installation, flexible operation, can be operated as fixed or mobile.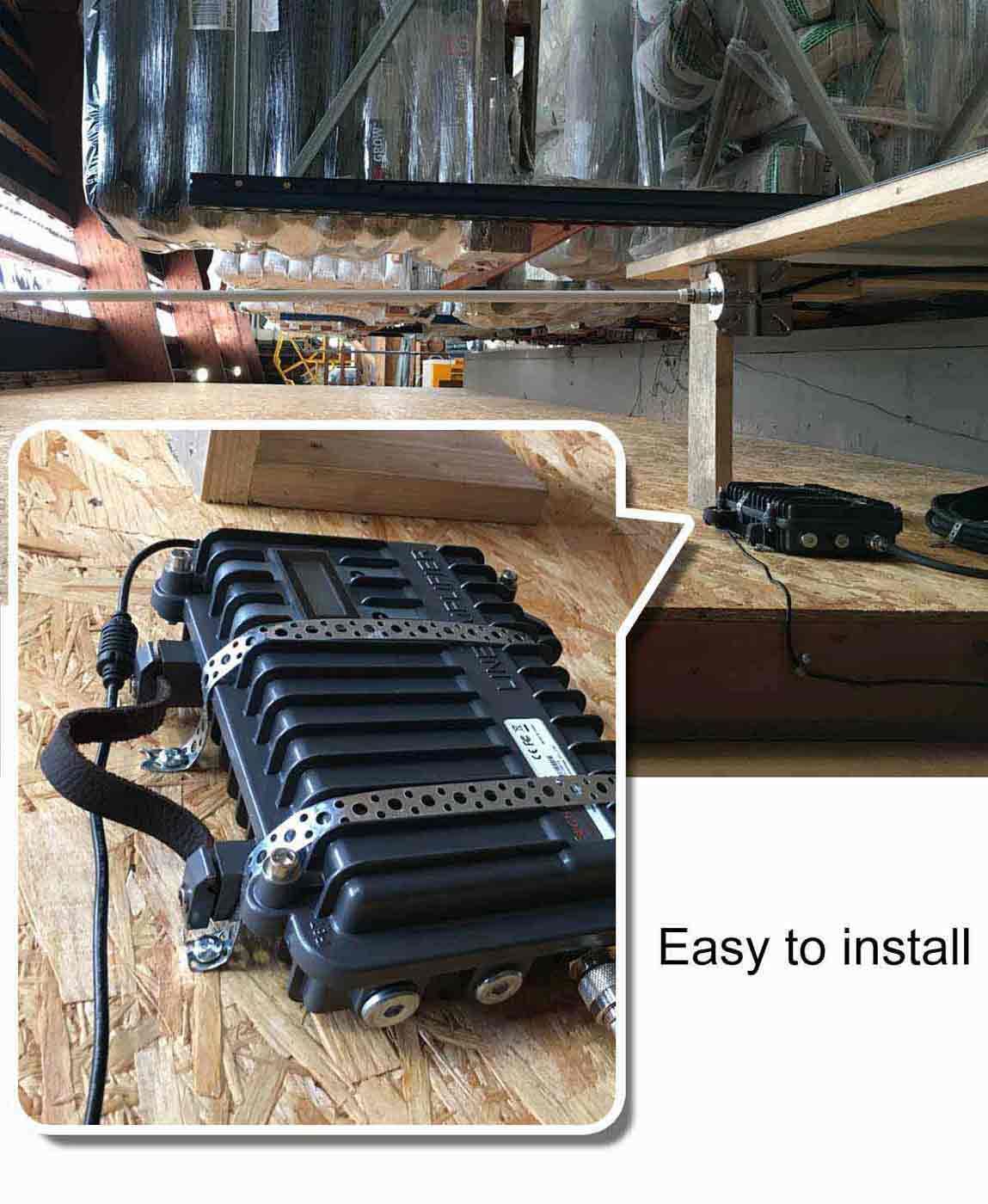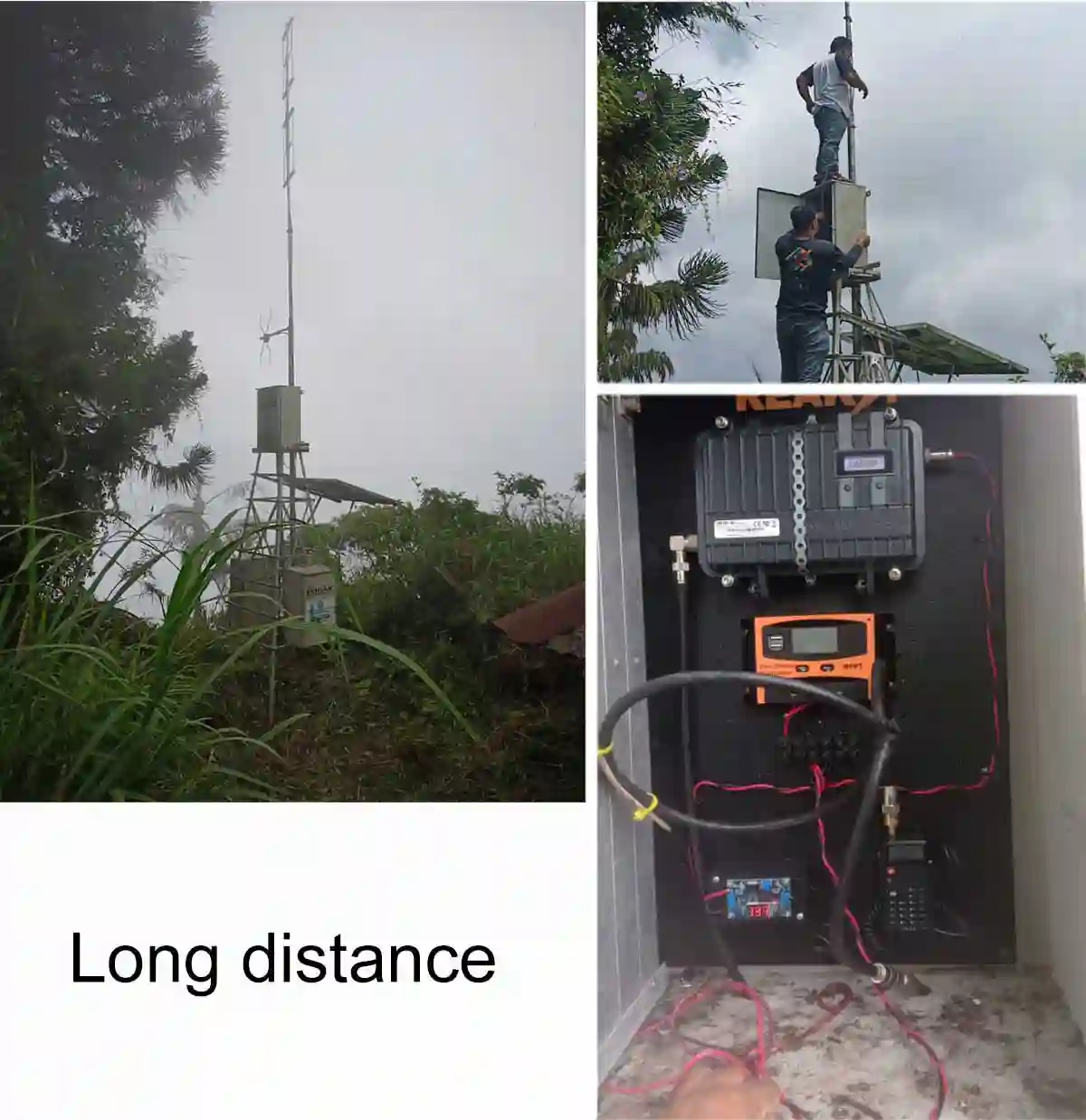 Can be widely used for different Applications
Retevis RT97 with the mini size, and multi-charger, help you to extend your handheld radio, and easy to install and easy to use, can be widely used for different applications, such an fleets, construction site, industrial park, hotel/office buildling, farm and etc.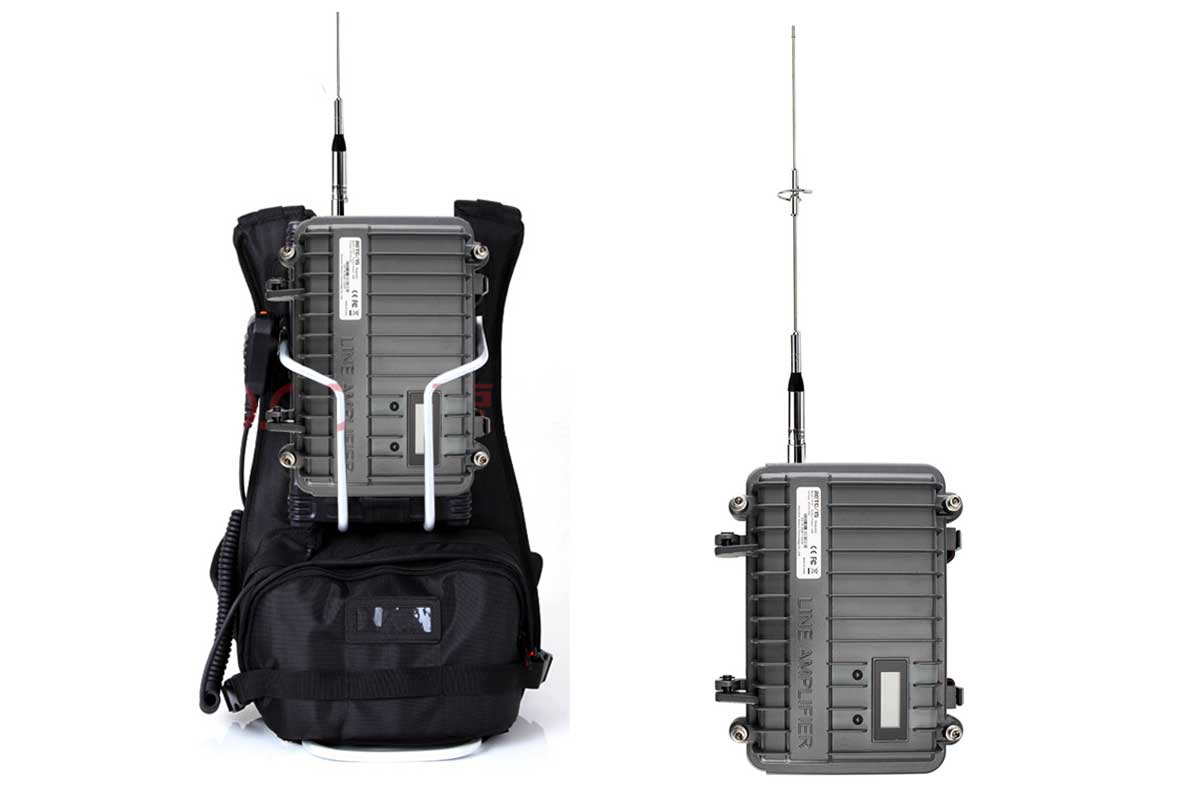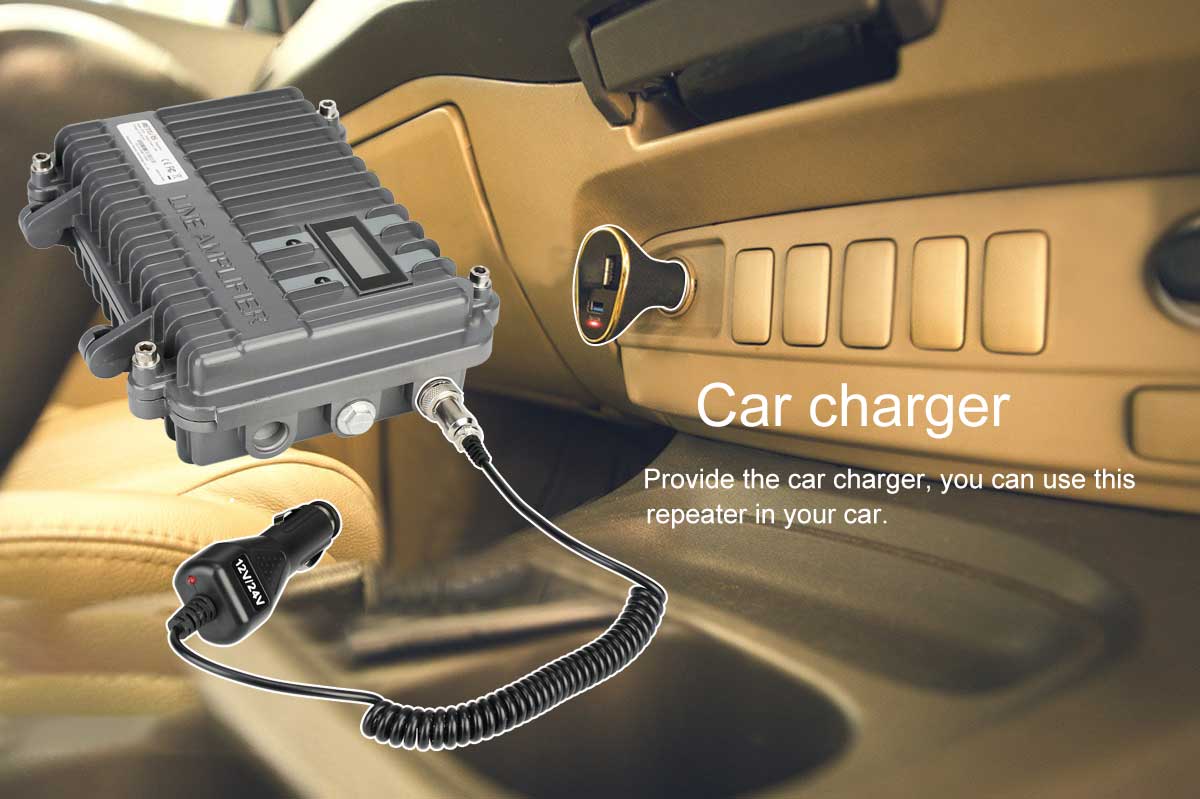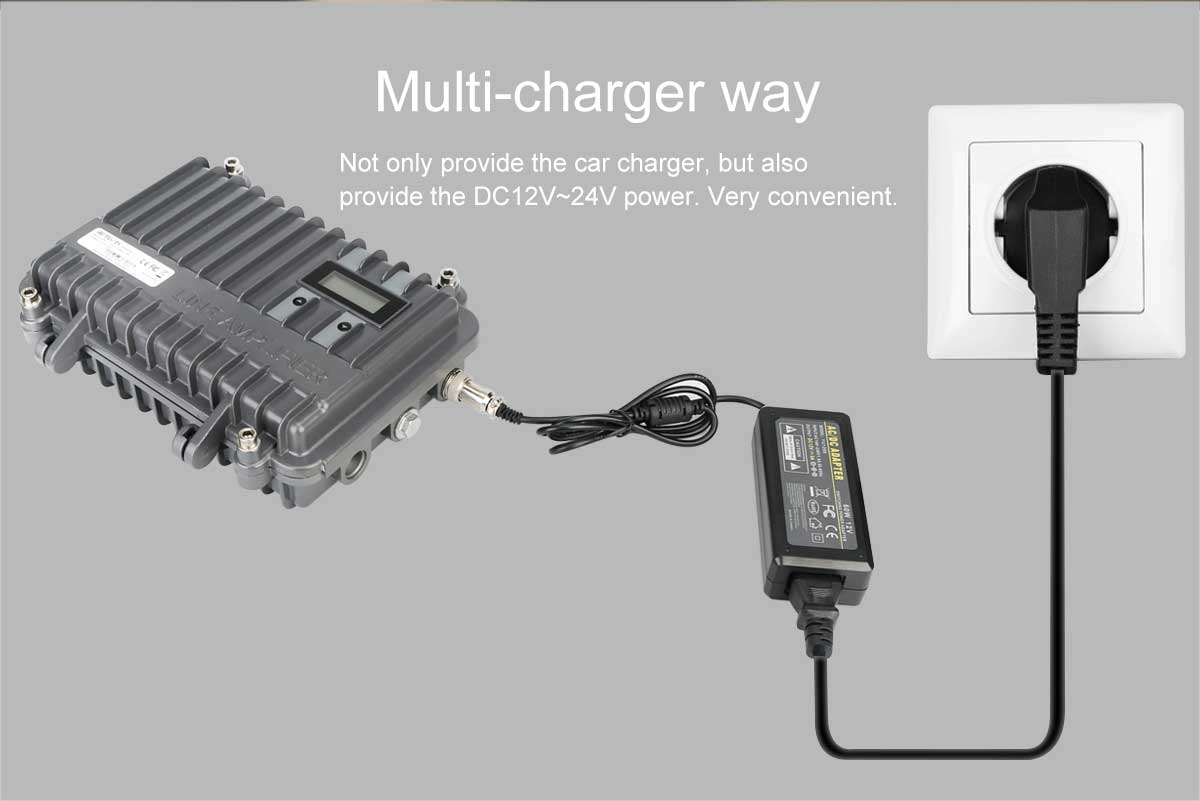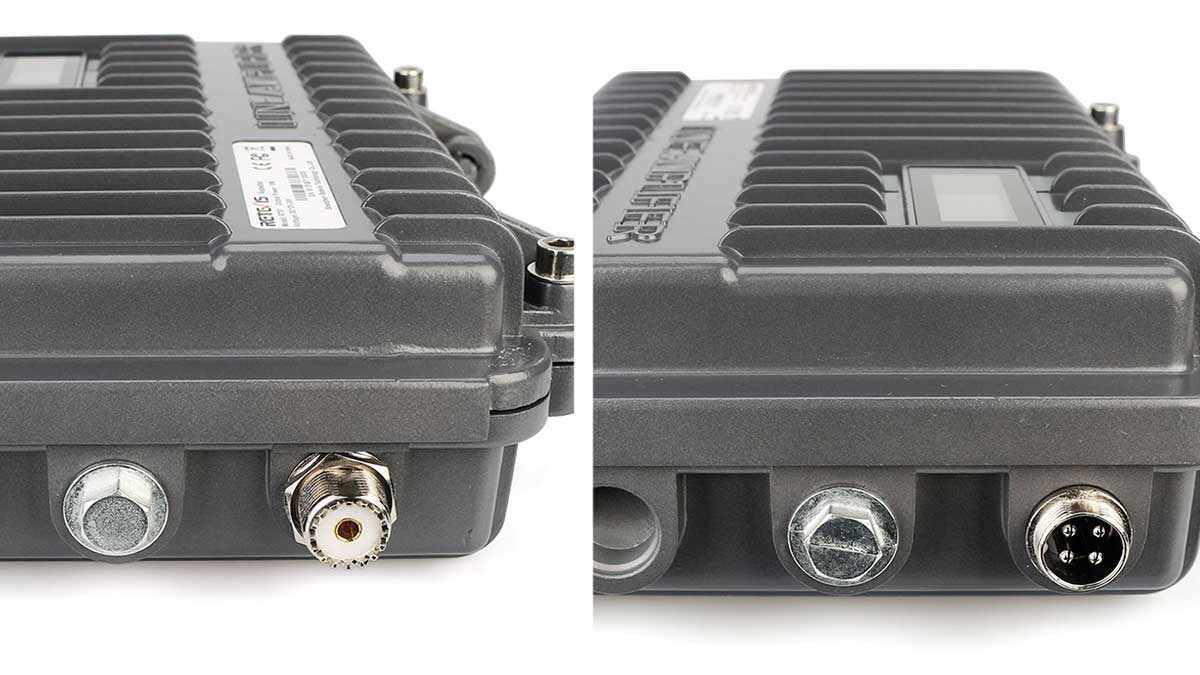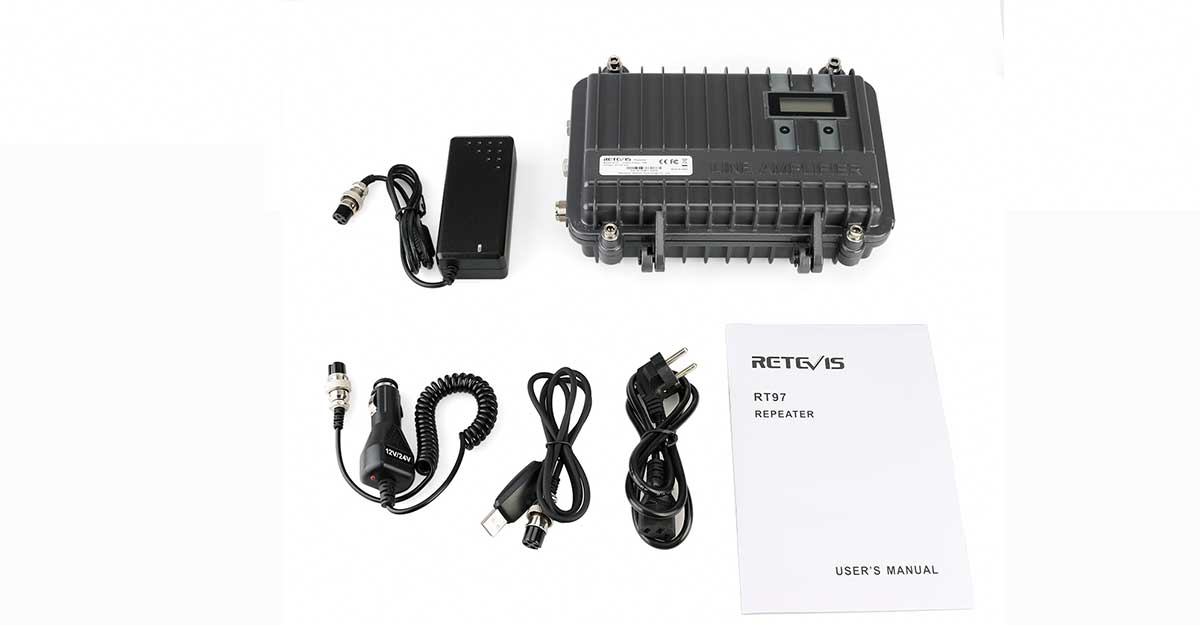 Excellent mobile repeater. Great range and easy to program. I mounted this in a all weather carry case I picked up at job lot. I modified the case to hold the repeater and built inputs on the outside for AC voltage, DC voltage, as well as an antenna input. This has been placed under my sunroom outside and has been rock solid. I mounted the antenna on an existing mast for my weather station, I purchased a chain link fence top rail from Home Depot to mount the antenna to. I purchased the a bundle from Retevis which included the repeater (AC and DC power adaptors, programming cable, instructions) exterior antenna as well as a 50 foot cable. Shipping was about a week and Retevis was very responsive with questions that I had had. Remember, GMRS operates at line of sight, so the higher your elevation with your antenna the larger the coverage area. Plan on taking this camping and on road trips. Highly recommend!
I unpacked and used my new RT97 today and i am pleased with it. I attached an antenna and plugged it in -- and it works. The basic UI is easy to understand. There are 8 channels as allowed by GMRS rules. The display shows transmit and recieve frequencies. You can also see the privacy code on each channel with a button press (CTCSS 136.5 is the preset privacy code on all channels). A couple of things you must do: set every radio to the same repeater channel, and set every radio to the same privacy code. I have Baofeng UV9G and Radioddity GM-30 handhelds. First decide which channel you want to use. I decided to use GMRS repeater channel 5 & used the front panel to set the RT97 to channel 5. I set my radios to "RPT-5" on the Radioddity, and "REPTR5" on the Baofeng. Next set the privacy codes on the handhelds to CTCSS 136.5. On the Baofeng UV-9G press the menu key, scroll to menu #13, "T-CTCS". Press the menu button again and use the up/down keys to select "136.5HZ". Press the menu key to enter that code, then press the exit button. Similarly, on the Radioddity GM-30 press the menu key, scroll to menu #12 "Tx CTCSS". Press the menu key and use the up/down keys to select "136.5 Hz" and press the menu key again to enter the value. Exit the menu. That's all it took to get it working. If you want to change the privacy code in the RT97 use the software from the Support page on this website,
After watching many of the videos and reviews done by fellow Ham radio users, I decided to get the GMRS version so that in the event of an emergency in my area, people who didn't have a ham license could use this repeater for emergency communications. We have been doing a lot of testing on locating the repeater, and it has worked perfectly. Having the programming already done made it very easy to initially setup and should be easy to maintain. We are looking at purchasing more repeaters to allow us to provide additional coverage.
This is repeater comes in VHF or UHF. I ordered the UHF unit with customized frequencies. The P model is similar to the original RT97 but does both FM and DMR mode. After many months pondering if I should get one of these, I regret not doing so earlier. This is a fantastic bit of kit. It just works right out of the box! Just request what you need and it will be factory programmed and the notch filter will be tuned accordingly. Nothing you need to do except plug in your power and antenna. Noted, don't expect the output at the antenna to be a full 10W. The transmitter is 10W, but you will see just over 5W at the antenna port. Remember this is a small portable repeater and notch filters do consume a little of your RF TX power. Saying that, 5W is more than enough and it does exactly what it says on the tin for a small and very portable repeater system. I give this a full rating as I cannot complain at all. It works and it works very well in both FM and DMR modes. Pre and post sales support for the repeater has also been excellent. John.
Great repeater! The range is as expected and the setup takes less than 5 minutes. Each channel is already set up with a preset CTCSS tone, so one can get started without extensive programming. The sound quality is fantastic. Device is super lightweight Things to improve: - The documentation isn't very clear (fortunately the device is easy to set up in its absence) - I had issues with getting the programming software to work on a Windows VM on MacOS/Linux, even though the rest of my GMRS/ham software works just fine with a VM. No issues with a base Windows installation, but having to install dedicated Windows was a bit of a pain (fortunately the factory presets are fantastic so it's not really necessary to customize)
Very happy with repeater. Huge improvement on radio range. Super easy to program. We use this at our base camp while camping and off reading. Would buy another one if the need ever came up. Great customer service as well
I bought this repeater for when we go camping off the grid. I've tried it a few times a think the build quality is excellent. I look forward to many years of use.
After a good deal of research into duplexers and dual radio setups, I came across this compact repeater housed in a line amp enclosure. I'm glad I did. It's not too expensive, and it just does the job. It's a well designed and built unit. I don't bang it around, but it lives in an environment where it gets moved. No failures or detuning encountered after months of use, sometimes on bouncy roads. It arrived tuned up well for the frequencies (channels) I'll be using for my family. I didn't have to tweak anything. Programming was dirt simple on MS Windows. (Use a free 3-month "Windows Edge Developer" VM from MS if you normally run Linux or macOS) The programming cable worked flawlessly. Software is a little clunky on scrolling due to older Windows support, but is fully functional. Split tones were very easy to enter. This RT97 mostly lives in my car with an externally hard-mounted GMRS-tuned antenna (SWR 1.08). It reliably supports multi-vehicle road trip rest stop comms when we're between 5-15 km (3-9 miles), w/ mag-mount antennas for HTs. It lives at base camp when we're out hiking or summiting peaks, w/ Nagoya or Smiley antennas on HTs. In testing, we had over 45 km (28 miles) clear conversations when on a hill overlooking a wide valley with clear line of sight. Certainly could have gone further. The only reason I'd replace this is to get the new version being sold now. Oh, and shipping was quick. Don't let DHL's tracking weirdness worry you; it's closer than you think
Staff was great. Answered all my questions and I received my Repeater within a week from overseas. Very satisfied with my purchase.
I received the repeater and I'm very satisfied with the quality of the components as well as the functionality of the repeater and software. Ordering through your website was easy, and the product arrived quickly.
Technical parameters:
Specifications
Frequency Range
GMRS
Channel Capacity
16CH
Channel Spacing
±12.5KHz Narrow/±25kHz Wide
Operating Voltage
DC12V ~24V
Operating Temperature
-30°C~ +60°C
Frequency Stability
±2.5ppm
Antenna Impedance
50Ω
Dimension
260*210*70mm
Weight
1.66kg
Transmitter
Intermediate Frequency
GMRS
Power Output
≤10W
Modulation
F3E
Spurious Emission
-60dB or less
Maximum Frequency Deviation
Wide: ±5kHz Narrow: ±2.5kHz
Audio Distortion
5% or less
FM Noise
Wide:≤45dB Narrow :≤40dB
Receiver
Intermediate Frequency
GMRS
Sensitivity(12dB SINAD)
0.2μV (Wide) 0.25μV (Narrow)
Squelch Sensitivity
0.15μV (Wide) 0.2μV (Narrow)
Adjacent Channel Selectivity
≥ 70dB (Wide) / ≥65dB (Narrow)
Intermodulation
≥ 55dB
Spurious Rejection
≥ 55dB
Image Rejection
≥ 55dB
FM Ham and Noise
≤-45dB(Wide) / ≤ -40dB(Narrow)
Modulation Type
F3E
Operating Bandwidth
≤±7KHz / ≤±5KHz
Audio Distortion
≤ 5%
Retevis RT97 GMRS RT97 Portable Mobile Analog Mode Repeater
Features:
1, Range: GMRS
2, Output power: 10W.
3, Small size: With the package size: 310×283×170mm. Very small and easy to carry, you can use it outdoor.
4, Car charger: Provide the car charger, you can use this repeater in your car.
5, Multi-charger way: Not only provide the car charger, but also provide the DC12V~24V power. Very convenient.
6, LCD display will help you know the TX and RX frequencies, CTCSS/DCS code.