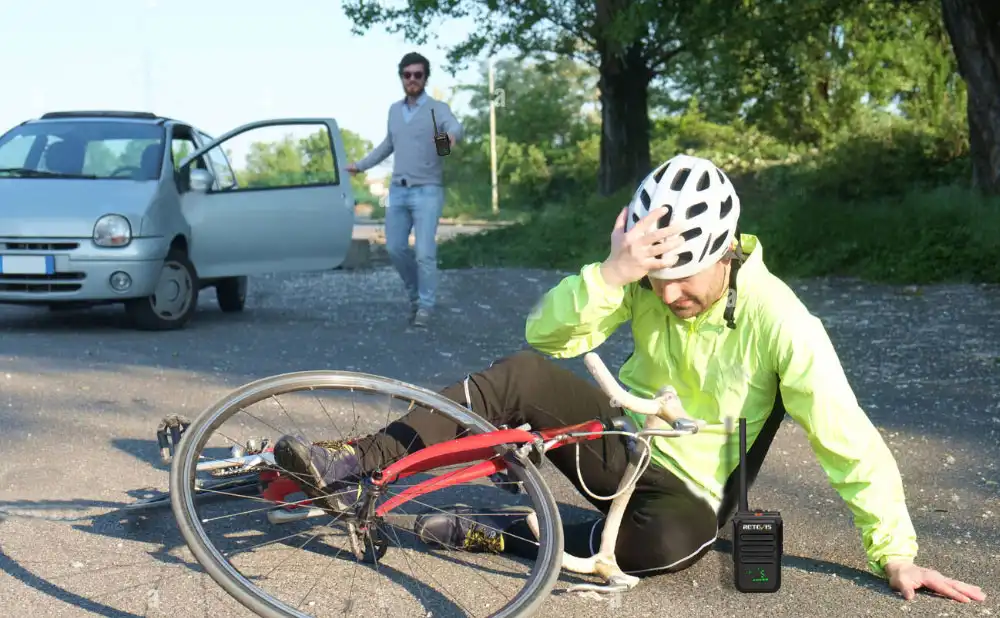 A Story about RB38V from youtube:https://youtube.com/shorts/DVI77eSi2r0?feature=share
"I have the rb38v and its accually helped out in a bad situation before. My friend got in a bike crash half a mile away and we had the radios. He told me that his foot was stuck in the bike and he couldn't move out of the road. I was able to tell him im on my way, got over to him, and got his leg unstuck, and he was fine after that. I thought the radio would be broken or shattered or something, but I was wrong. The only thing that broke was the belt clip, which I have since fixed. If it wasnt for that radio, my friend could have gotten hit by a car, or worse. You all make great products!"
Durable radio,when you biking,Check the location ahead of time, make sure the road is safe, bring the necessary safety gear, especially a BICYCLE WALKIE TALKIE, when you are in danger, you can ask your partner for help.
durable radio,
wakie talkie for riding,
walkie talkie for outdoor,
retevis rb38v
---