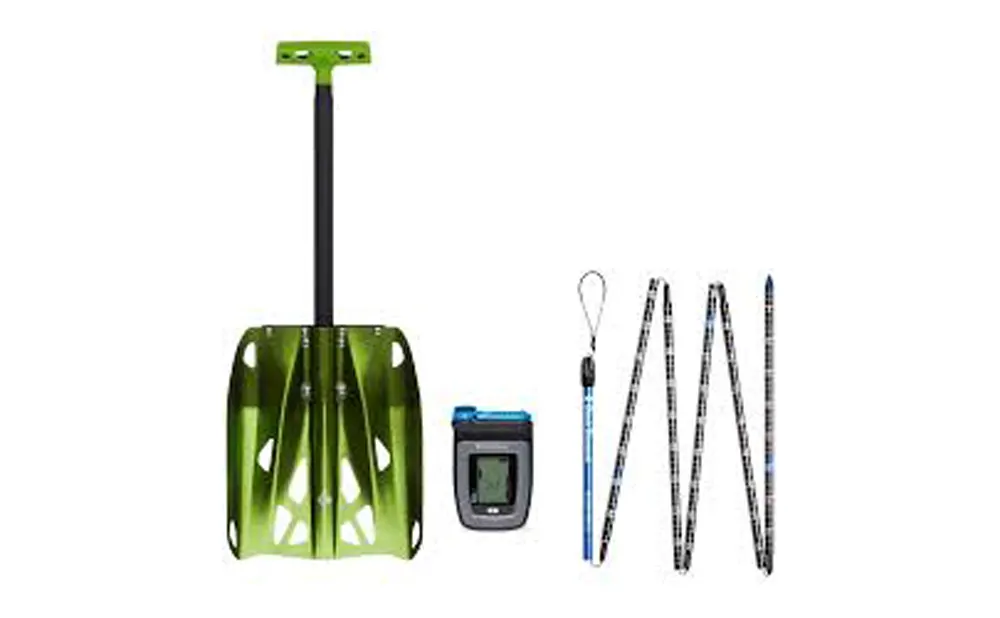 Whether it's the lure of an untracked run or we're simply seeking a little winter solitude, many of us are drawn to snowy places beyond the carefully managed inbounds areas of ski resorts. And for that, it's important to bring the appropriate safety gear.
Your truly essential pieces of avalanche safety gear consist of the Big Three:
Avalanche Transceiver: aka a beacon. This alternative term, though, sometimes causes confusion with a personal locator beacon (PLB), which transmits a call for help, but won't aid in finding a companion in the snow. An avalanche transceiver transmits a local signal in send mode from the victim and picks up that signal in search (or receive) mode used by the victim's companions. For help in choosing one, read How to Choose an Avalanche Transceiver.
Snow Probe: Used for pinpointing the location of a buried person following the transceiver search, this long tent-pole-like wand folds down into sections to fit in a pack. Greater overall length is generally better so you can find a deeply buried person. Longer probes also improve probing efficiency because you can repeatedly probe to the required depth without having to squat low each time.
Snow shovel: Most shovels break down to stow in a pack. Bigger is generally better—digging out a victim can involve moving literally a ton of snow. For buying tips, read How to Choose a Snow Shovel.
Avalanche Safety Gear and Checklist,
skiing,
walkie talkie for skiing
---