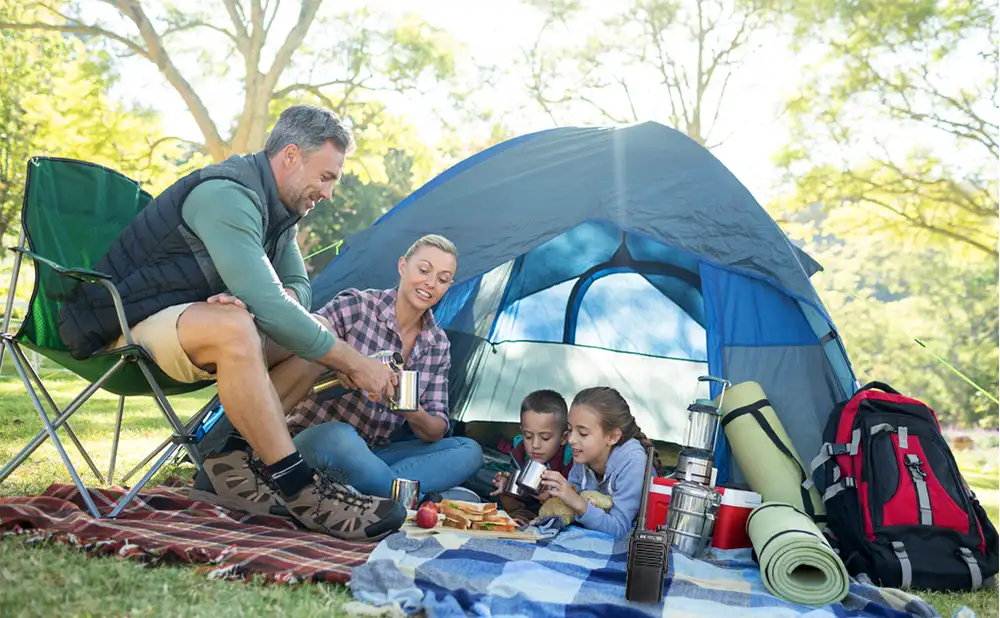 Traveling is one of the most important parts of our life, with busy daily work, it is difficult for us to make time for long trips, or to go out with family, so weekend excursions become popular, such as camping, solo camping, or Family camping or RV camping with the family. So what should you prepare for camping?
The most important device is a walkie talkie. When camping in the mountains or by the sea, the network signal is relatively poor, and the walkie-talkie is the best choice for connecting when needed.
You also need to carry a good walkie-talkie, a walkie-talkie with the functions you need, a flashlight is a must for camping nights, and a siren, these walkie-talkies with good functions are available, and at the same time, they need to have a long-lasting life. Use more than 10 hours to make your camping life safer and more exciting.
Tent is also necessary, try to choose a waterproof tent to prevent it from raining or it is wet at night, and you need to choose the size of the tent according to the number of people camping.
Sufficient food to ensure energy absorption. When single-person camping and hiking, choose easy-to-preserve, high-energy food. When camping in RV or driving, you can bring a small refrigerator to store food.
Hope you have a nice camping trip.




outdoor walkie-talkies
---