UHF/VHF Rugged Mobile Radome Antenna
Weatherproof and Fixed Fiberglass Radome
Super Gainer Low Loss Coaxial Cable
SL16J Antenna Connector
Order Handling Time within 3 Working days(Pre-sale products excluded).
1086 PEOPLE ARE LOOKING FOR THIS PRODUCT
MR400 1200mm Heavy Duty Fiberglass Radome UHF/VHF Antenna
Retevis MR400 is the high gain mobile UHF/VHF antenna, specifically tuned for UHF/VHF band and designed for mobile radios. Anti-collision spring base, makes the fiberglass antenna more durable and not easy to break. And the installation is firm, not easy to fall off.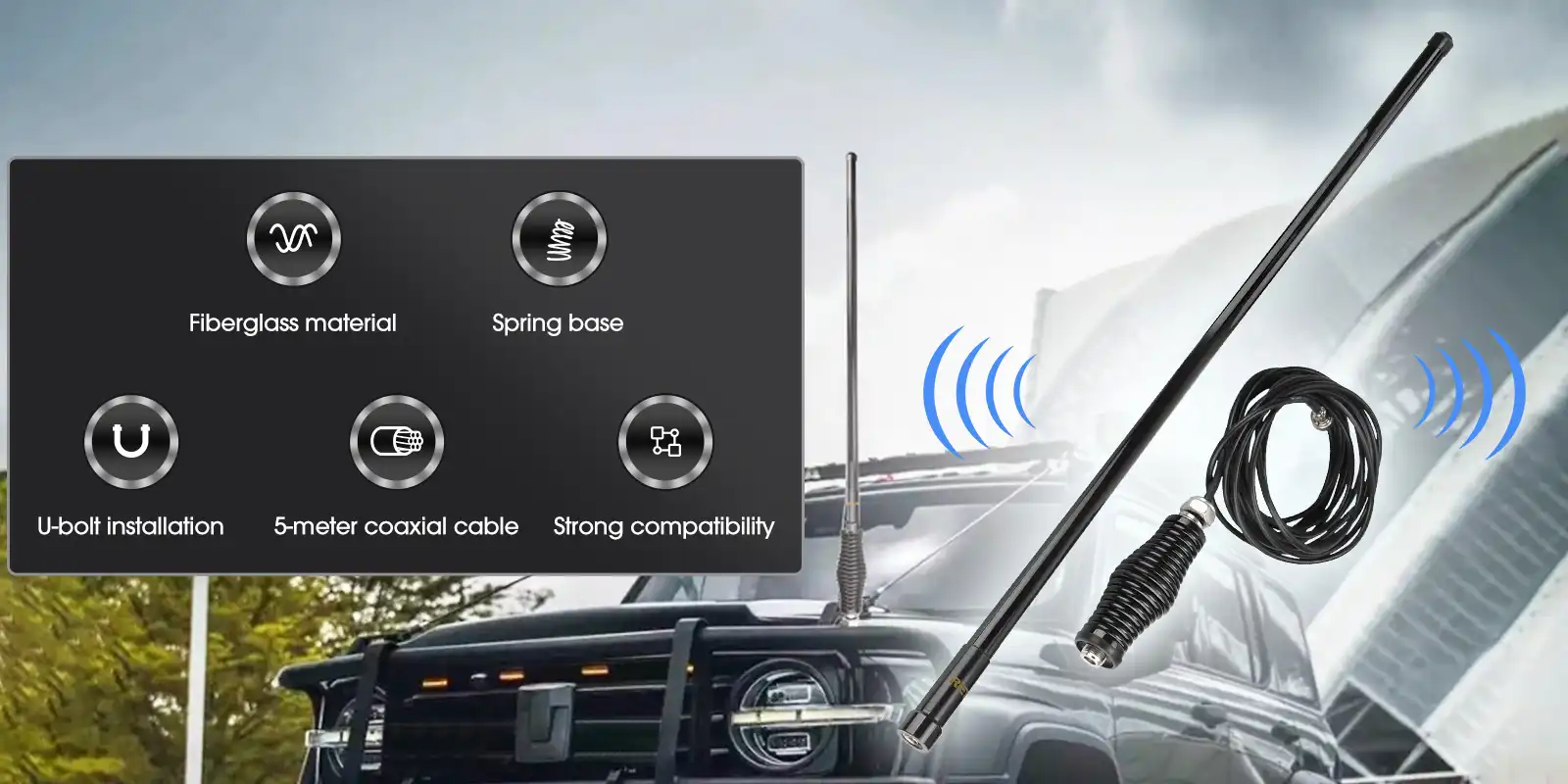 Made of Fiberglass Material
The antenna is durable, and the antenna is made of fiberglass material, which is resistant to rainwater corrosion and supports long-term use.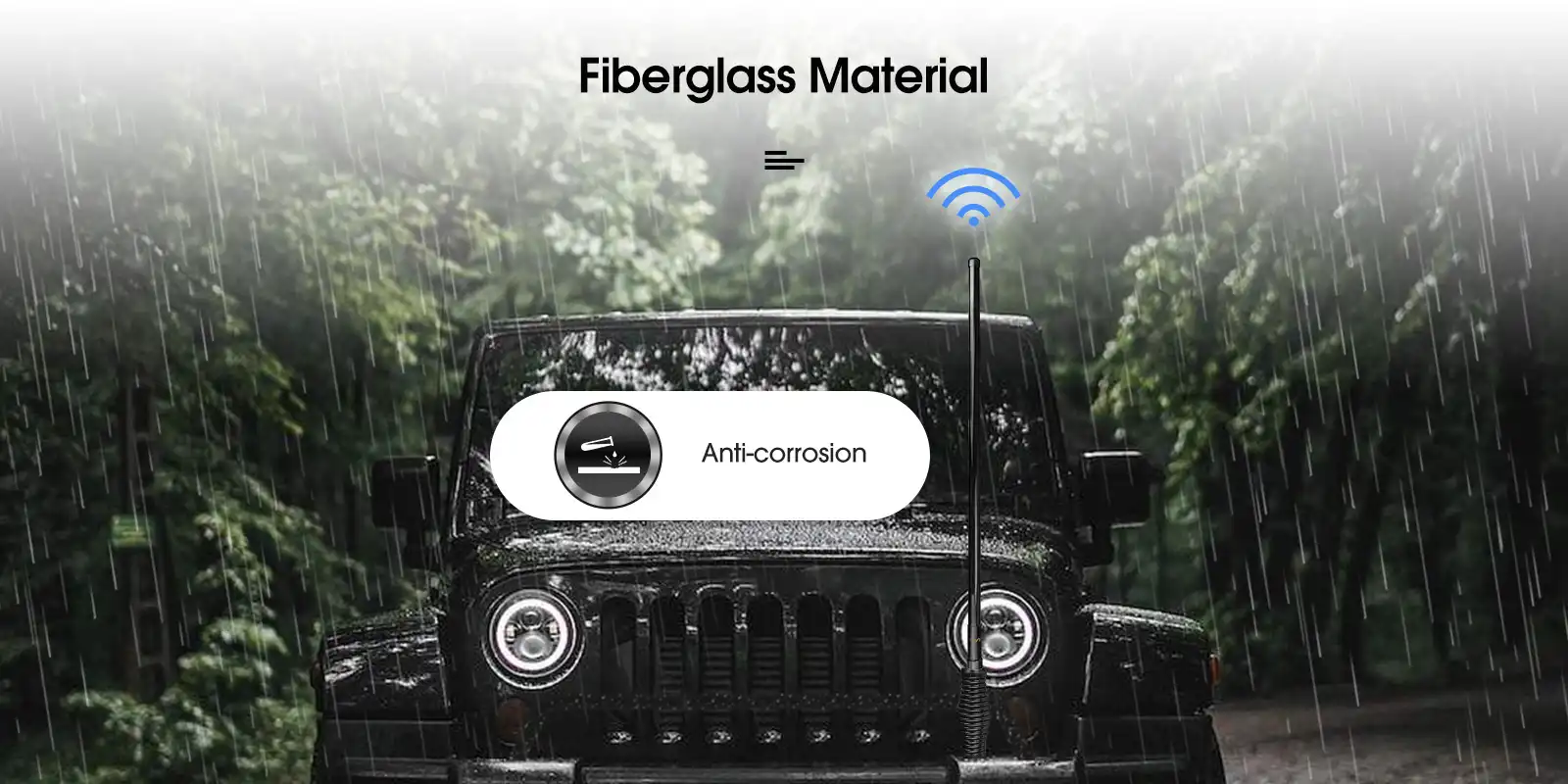 Sturdy Spring Base
This antenna has an exceptionally strong base spring and designed to be mounted on a sturdy mount such as a metal front bumper/bull bar. Please note that mounting through body panels would not be recommended, as the moment generated by vehicle movement may bend and potentially yield body panels.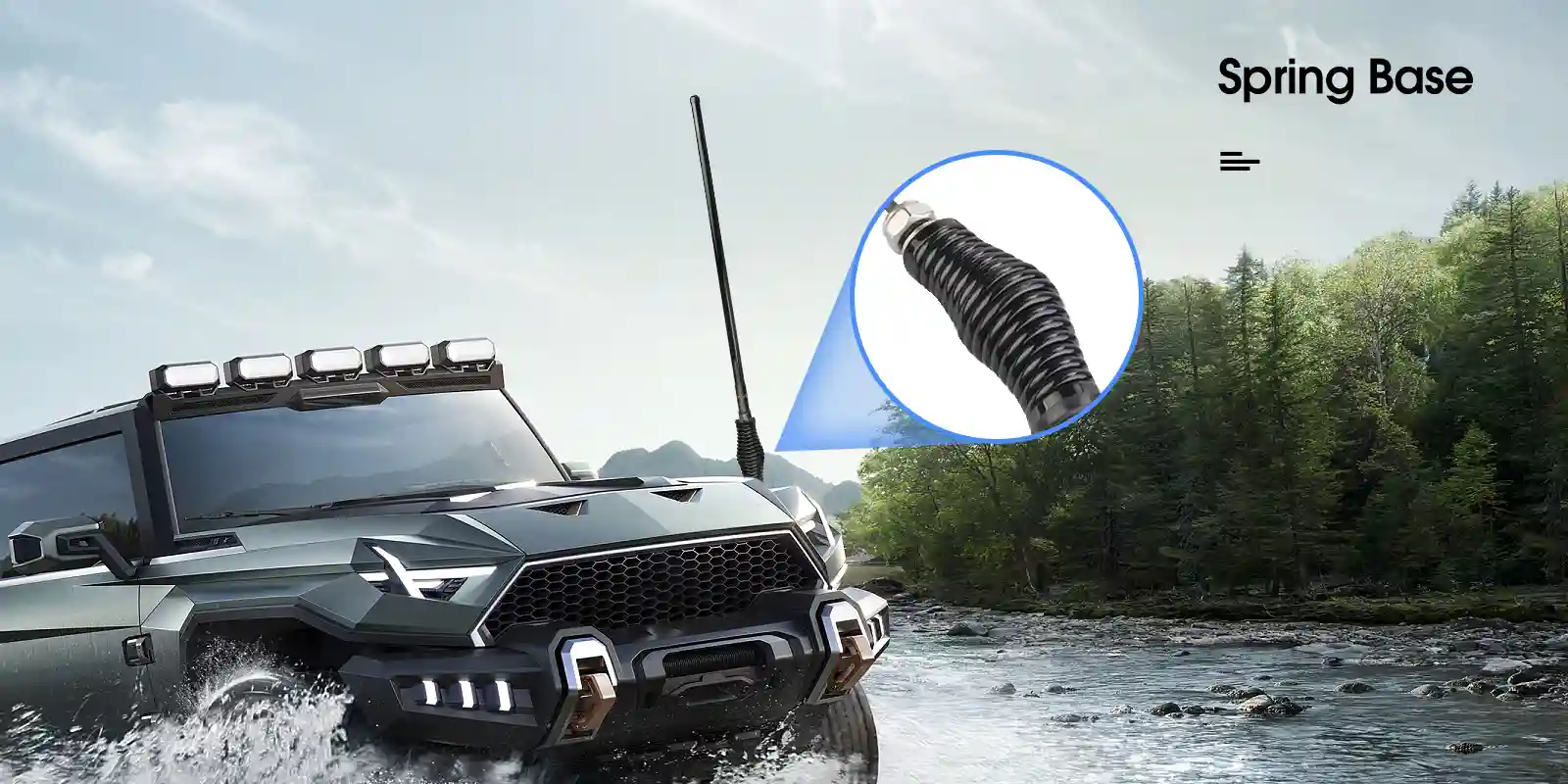 Easy to Install
The black bracket makes it easy to attach the antenna to the car. Use bolts instead of screws to secure the antenna, allowing the antenna to remain stable even when the car vibrates.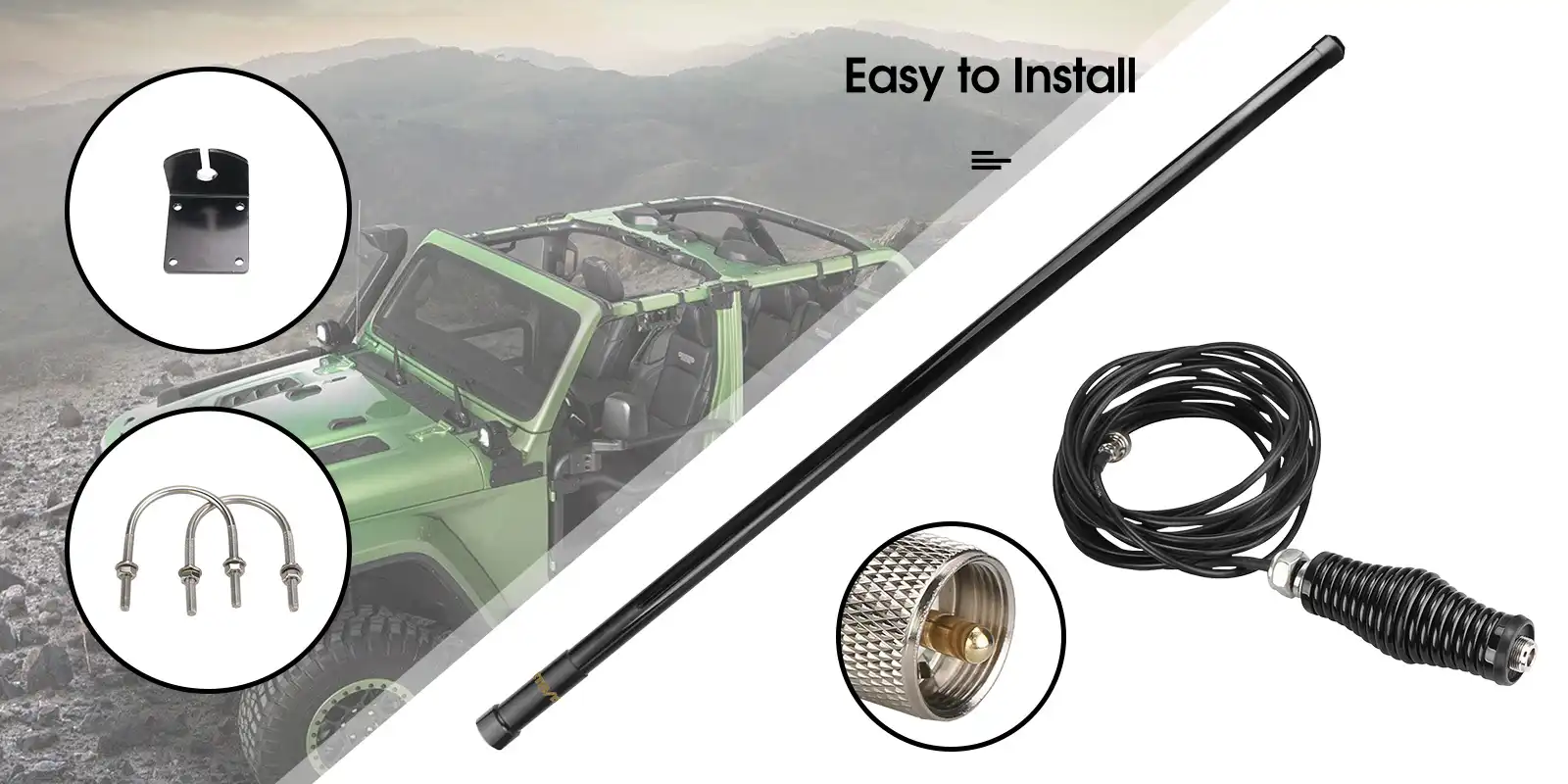 Strong Compatibility
The antenna is highly compatible, which can be easily used with various UHF/VHF mobile radios, Retevis RT95, RT73, RA25, RT9000D, etc.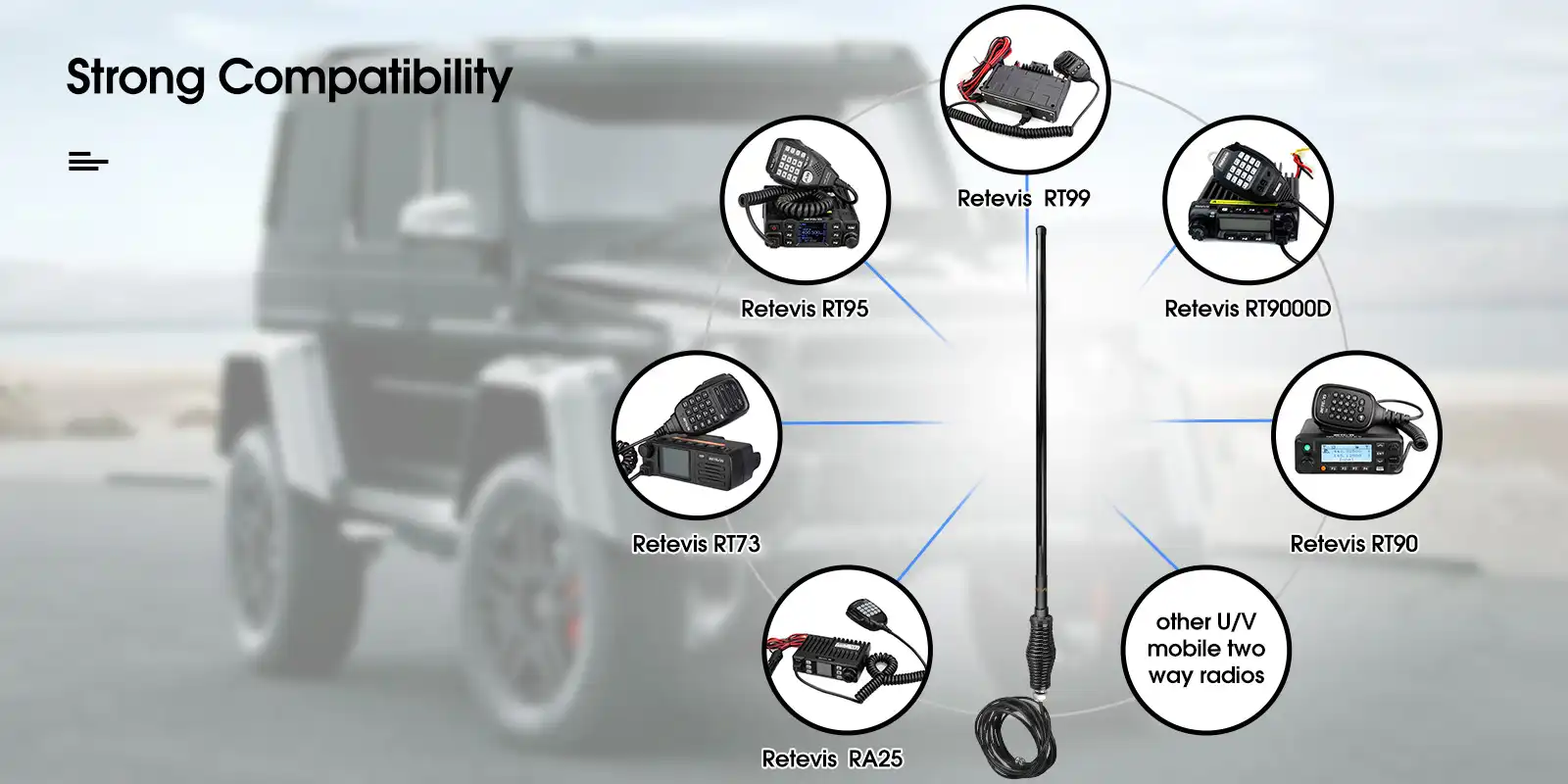 Various Applications
The Antenna is versatile. You can use the antenna in various occasions, such as off-road camping, etc.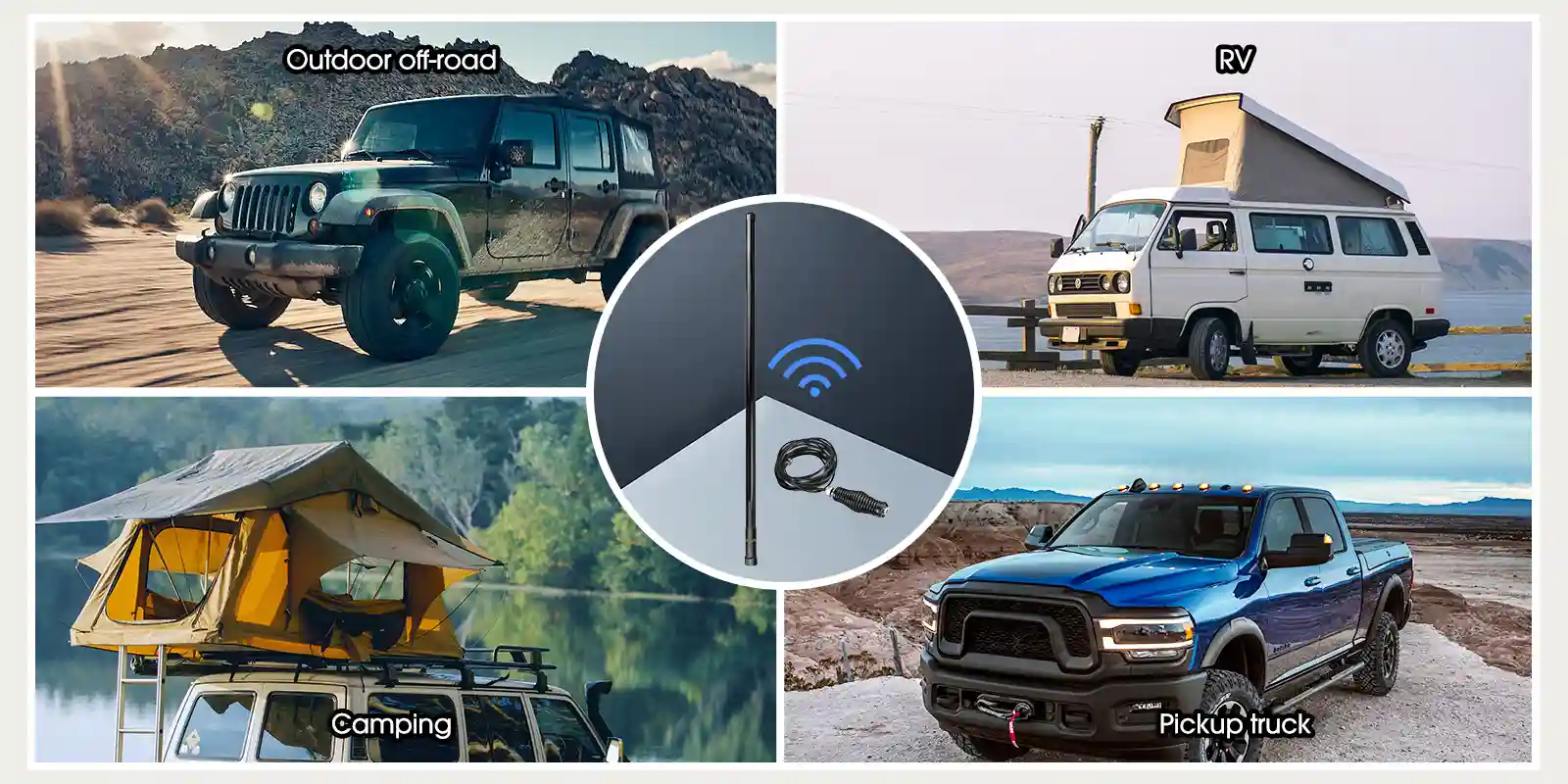 Specification of MR400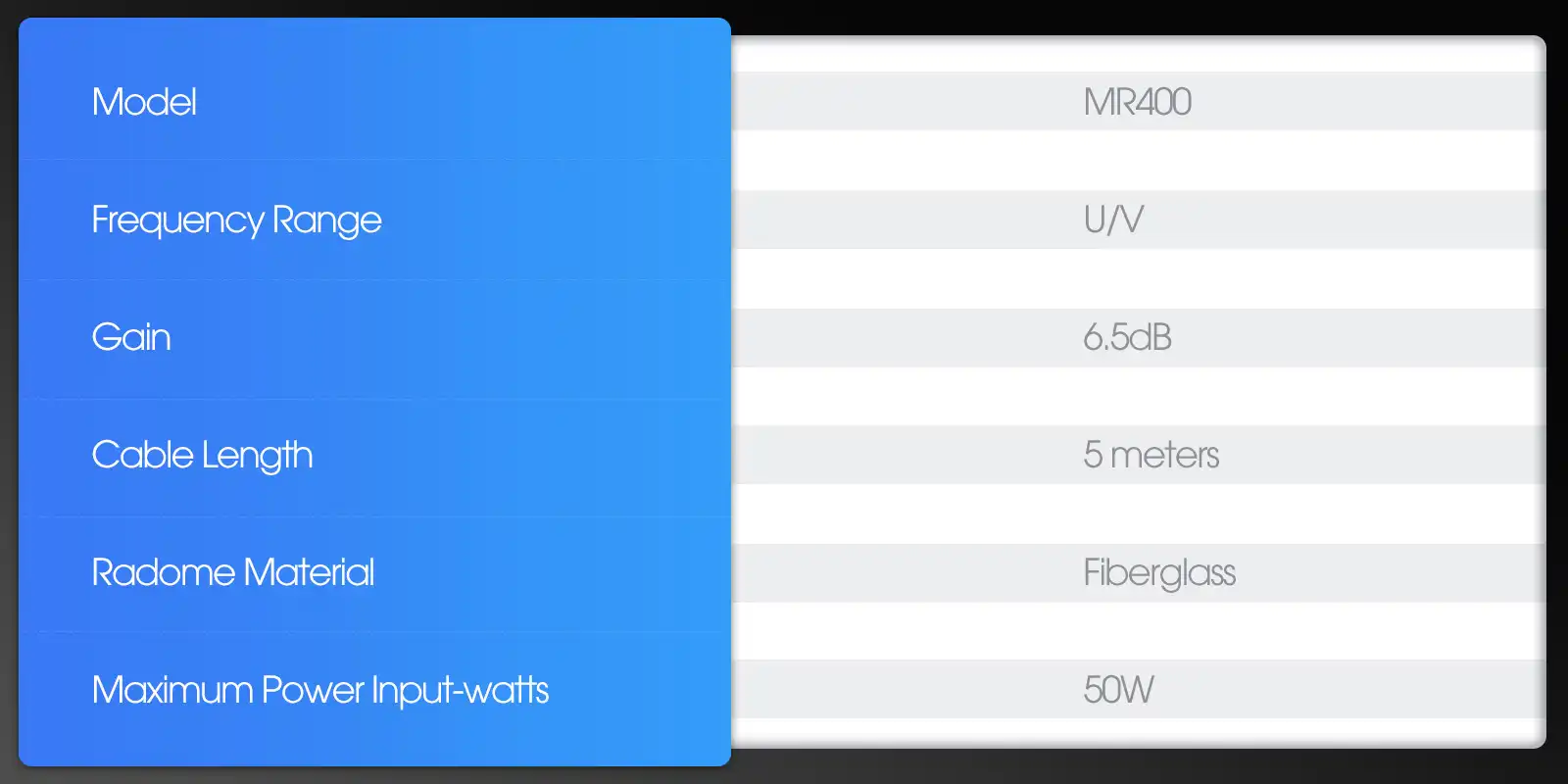 Package Includes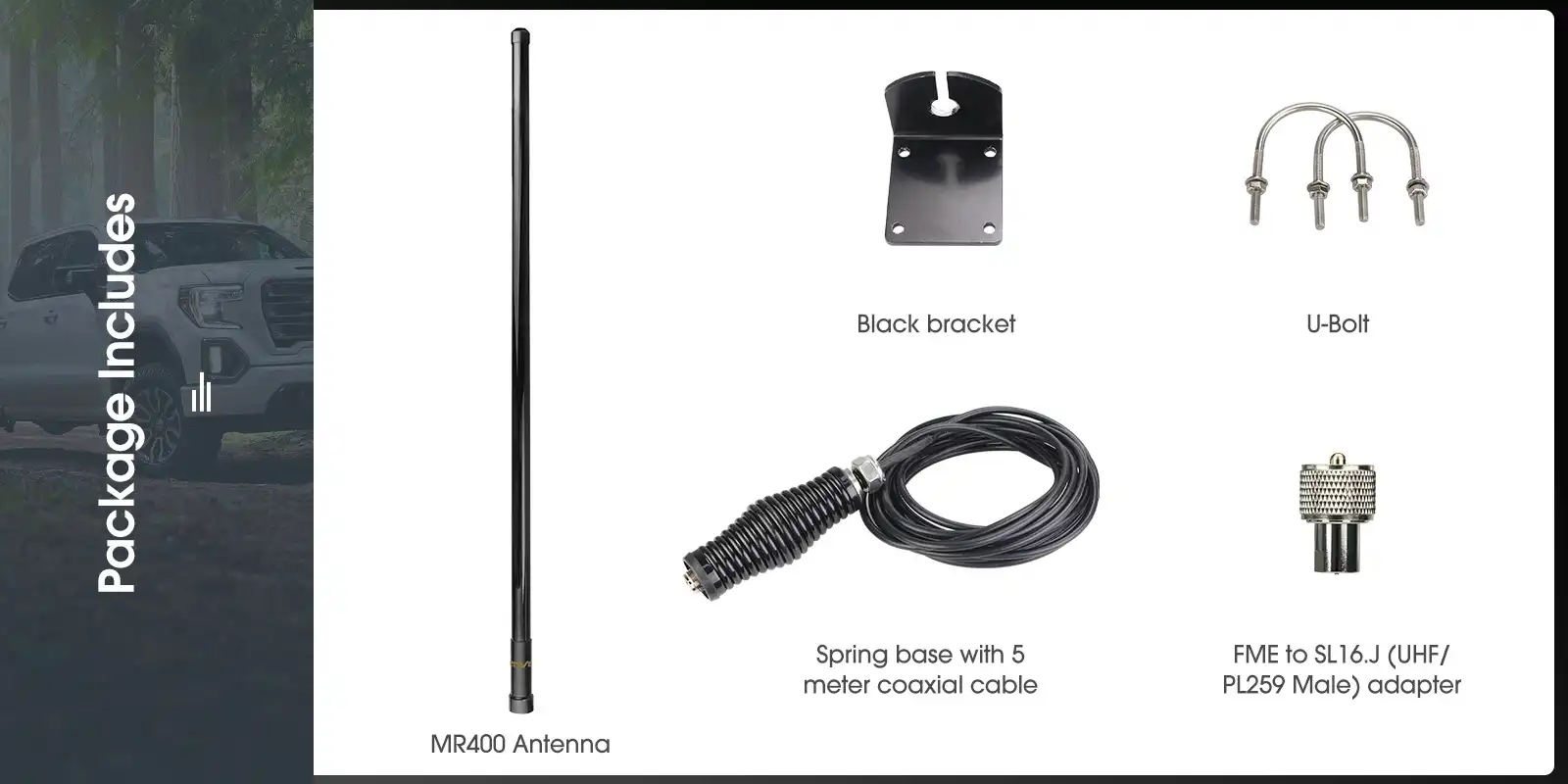 Specifications
| | |
| --- | --- |
| Frequency | UV(144/430 MHz) |
| VSWR | ≤1.5 |
| Input Resistance | 50Ω |
| Gain | 6.5dB |
| Power Capacity | 50W |
| Antenna Length | 110cm |
| Antenna Diameter | 20mm |
| Antenna Housing Material | Fibreglass Radome |
| Antenna weight | 335g |
| Antenna Connector | N.J |
| Spring Base Height | 102mm(top plastic spacer not included) |
| Spring Base Material | Steel |
| Feeder Type | RG-58U |
| Cable | 5M |
| Connector | SL16J |
| (Spring Base + Feeder) weight | 670g |
| Colour | Black |
Package Includes:
1 x MR400 Antenna
1 x Bracket
2 x U Bolts
1 x Spring Base with 5 Meter Coaxial Cable