NR10 Noise Reduction License-Free Two Way Radio 
US$49.99
Free shipping on orders over $50
US$ 49.99
-100%
SKU:
US-A9245A-C9034AX2-Z
Noise Reduction
License-free two way radio
Portable and Simple Walkie Talkie
Order Handling Time within 3 Working days(Pre-sale products excluded).
2886 PEOPLE ARE LOOKING FOR THIS PRODUCT
Secure Payments

30-Day Money-Back Guarantee

Hassle-Free Warranty

Lifetime Customer Support
OverView
Retevis NR10 Noise Canceling Two Way Radio
Retevis NR10 noise canceling two way radio is a great way to stay connected in a noisy environment. It has a built in noise canceling feature that will reduce any background noise. It is perfect for those who want to be able to hear their group clearly without any distractions.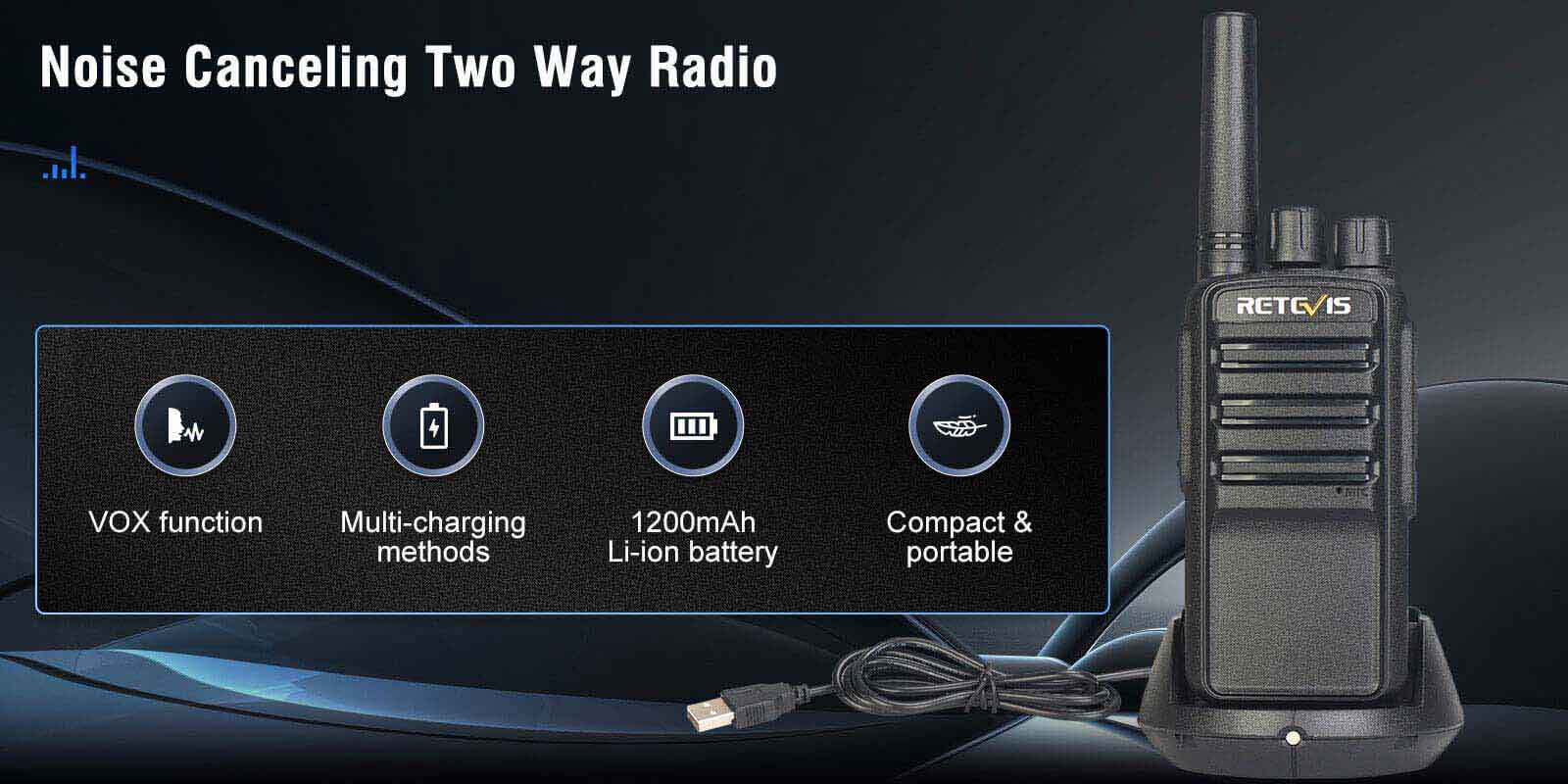 Noise Reduction
AI noise reduction is a new technology that uses artificial intelligence to identify and remove unwanted noise from recordings. When noise reduction is turned on, only human voices can be recognized, and information other than human voices is filtered out. After plugging in the earphone microphone, there is still noise reduction effect on the receiver.

Easy to Use
The NR10 is a FRS license-free two-way radio that is a convenient and affordable means of communicating, ideal for use in situations where a cell phone is not practical or available. It's out of box and easy to use, which is friendly to the newbies.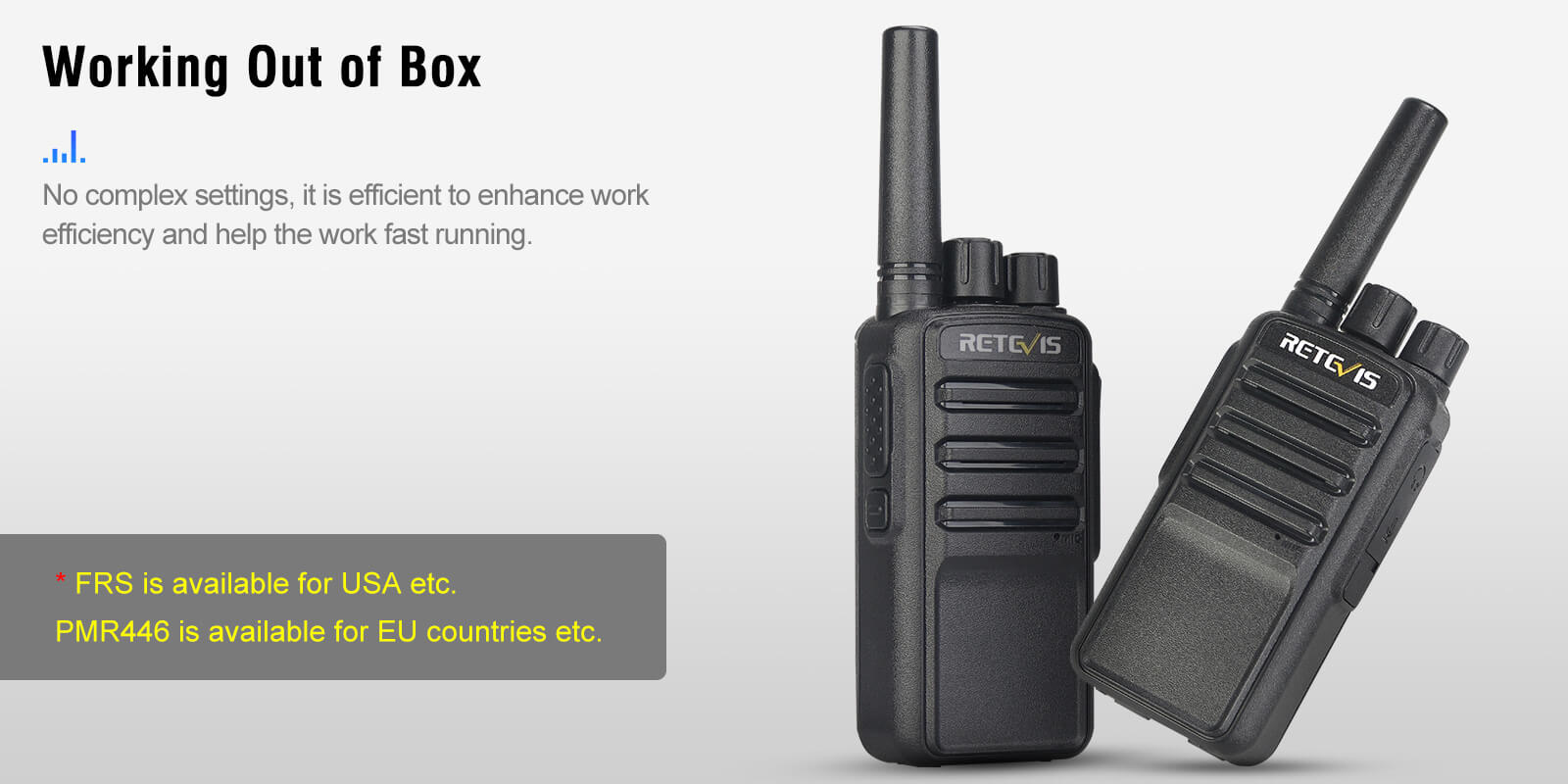 One-to-Many Communication
The same channel supports one-to-many call and up to 16 channels. Meeting different call needs in a large team.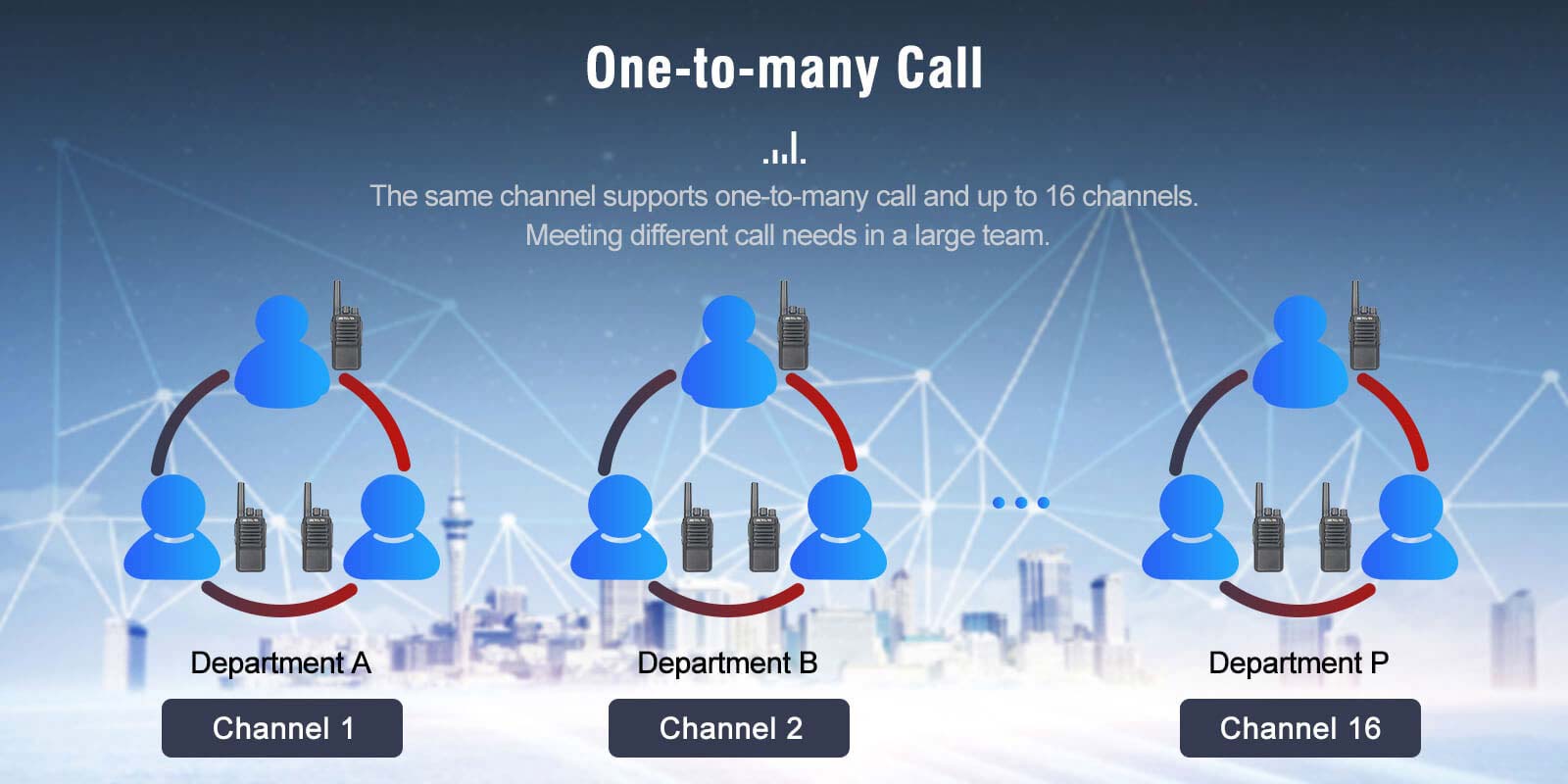 VOX Function
You can directly open VOX through the walkie talkies and select the level. This function will be greatly helpful, especially when you're driving, because it allows you be hand-free.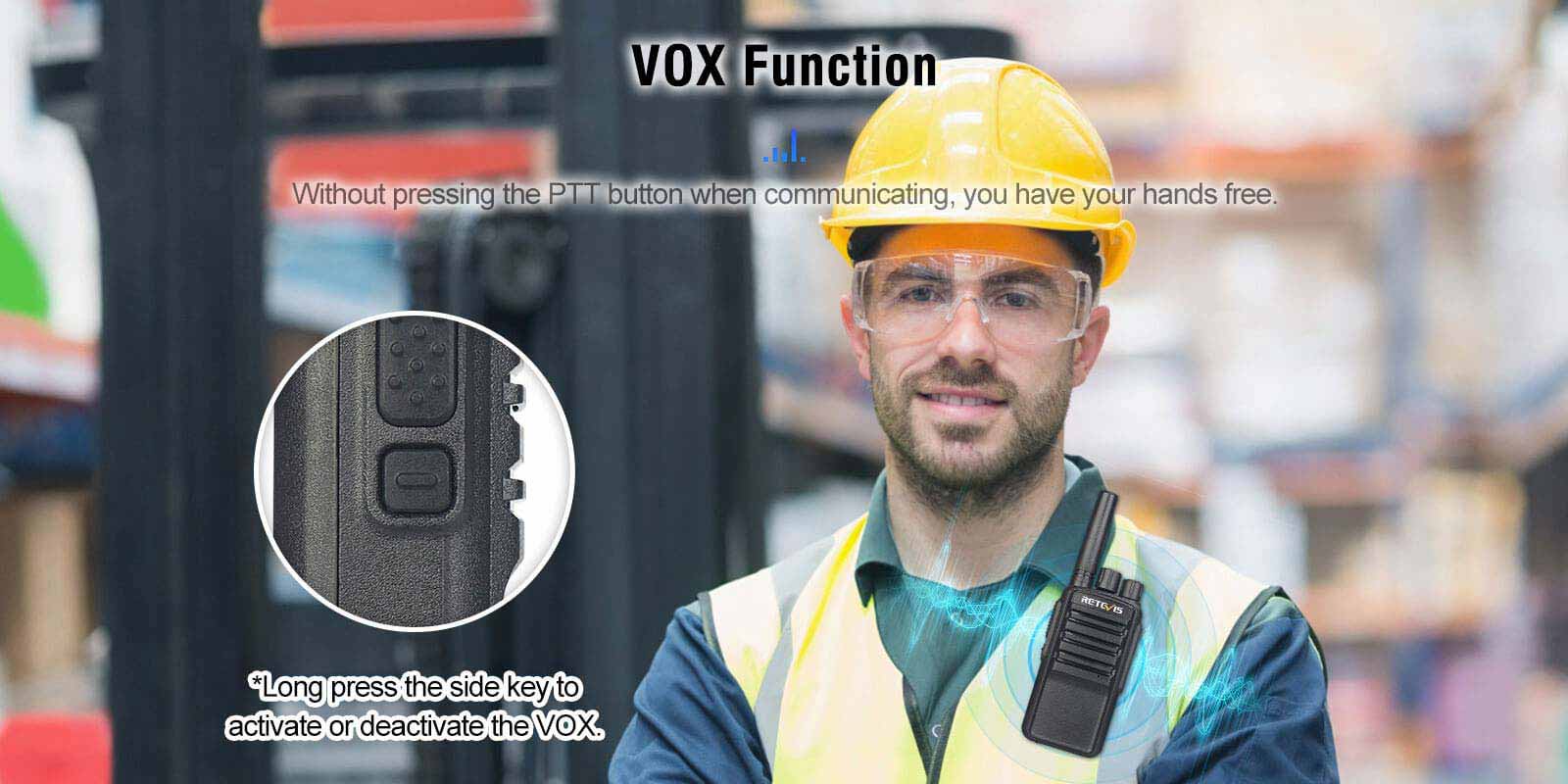 Multi-Charging Methods
NR10 comes with a sturdy Type-C desktop charger station for charging, offering multi-charging methods.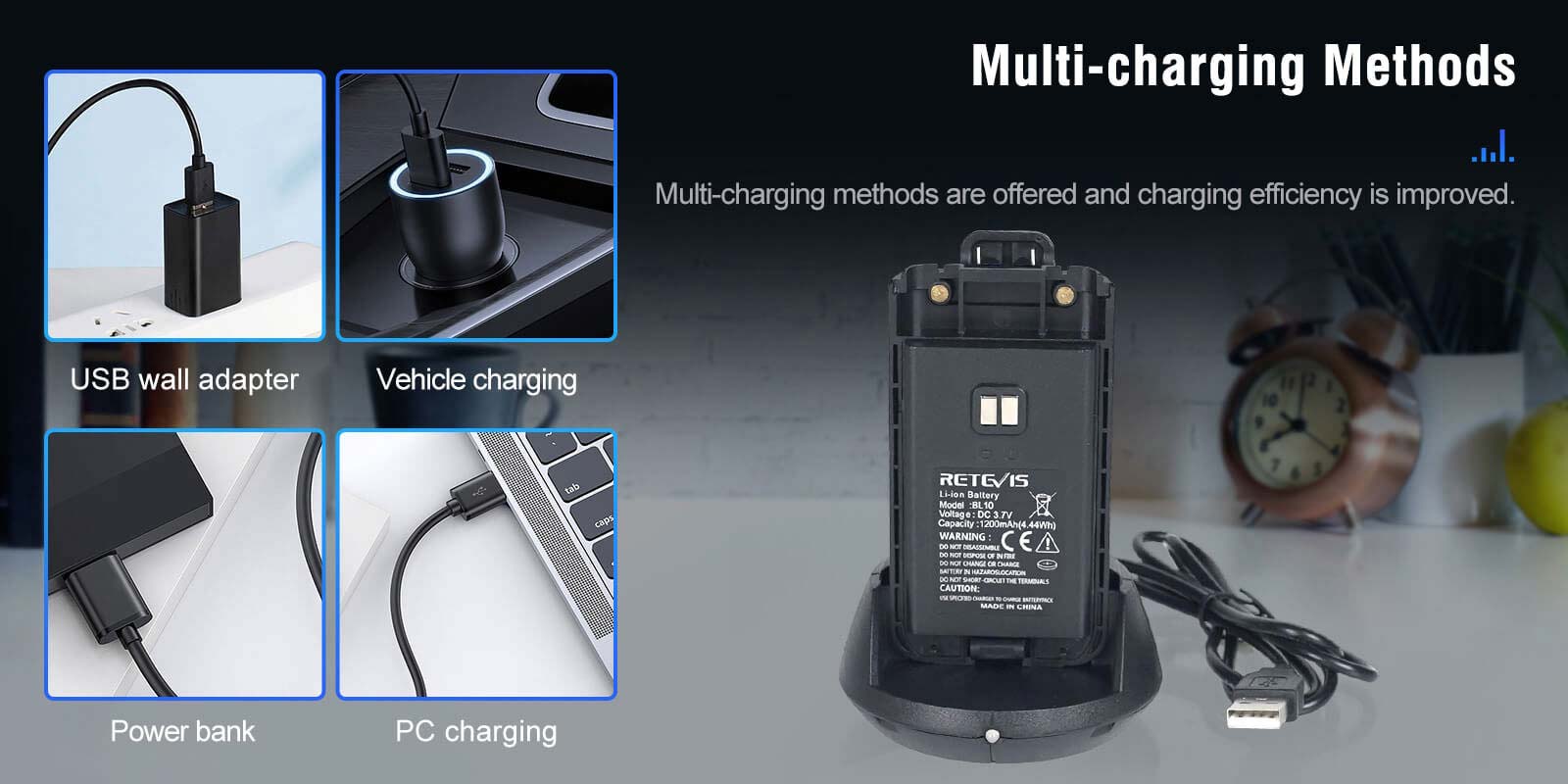 Large Battery Capacity
NR10 is powered by the 1200 mAh battery. It follows the rule of "5-5-90% " cycle time assumption ( 5% Talk / 5% Listen/ 90% Standby ). In power saving mode, the radio's working time up to 10 hours.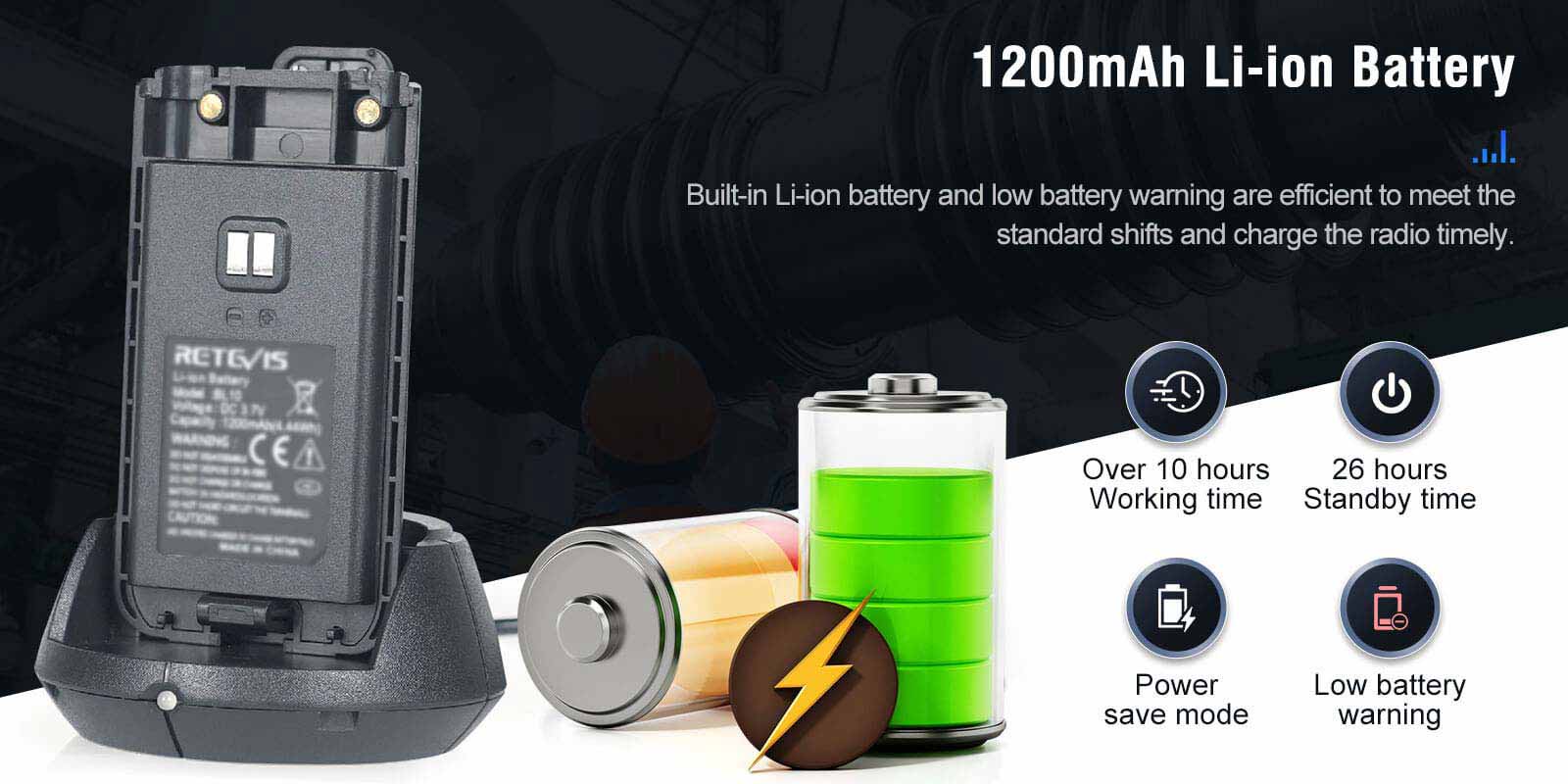 Compact & Portable
The dimensions of NR10 are 158*57*33 (H*W*D, including the antenna), and its weight is only 148g. Small size and light weight make them more popular for general use, such as camping, hiking, and other outdoor activities.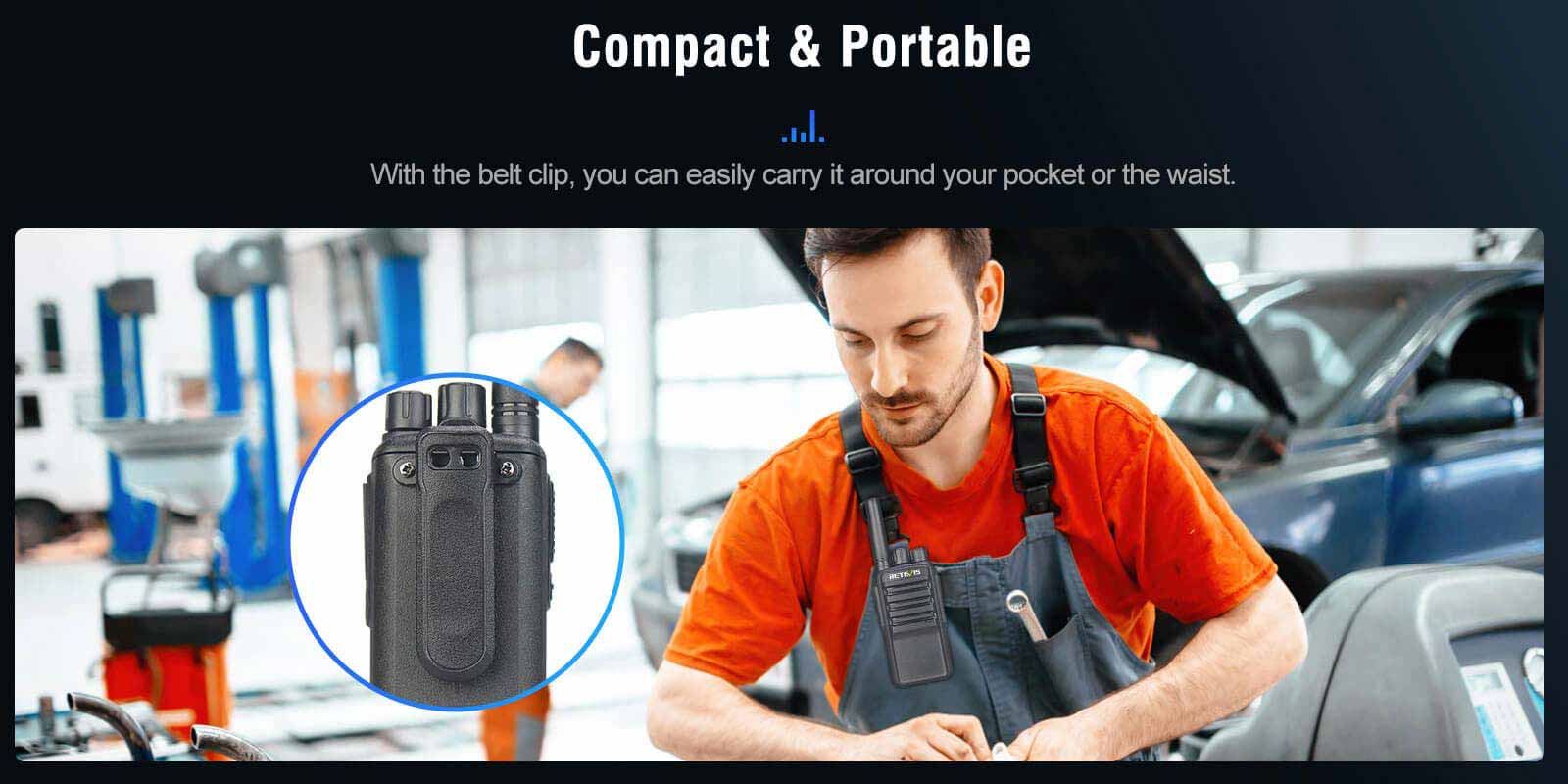 Reliable Communication Distance
Whether NR10 or NR610 has reliable communication distance, which is enough for your daliy use and emergency situation.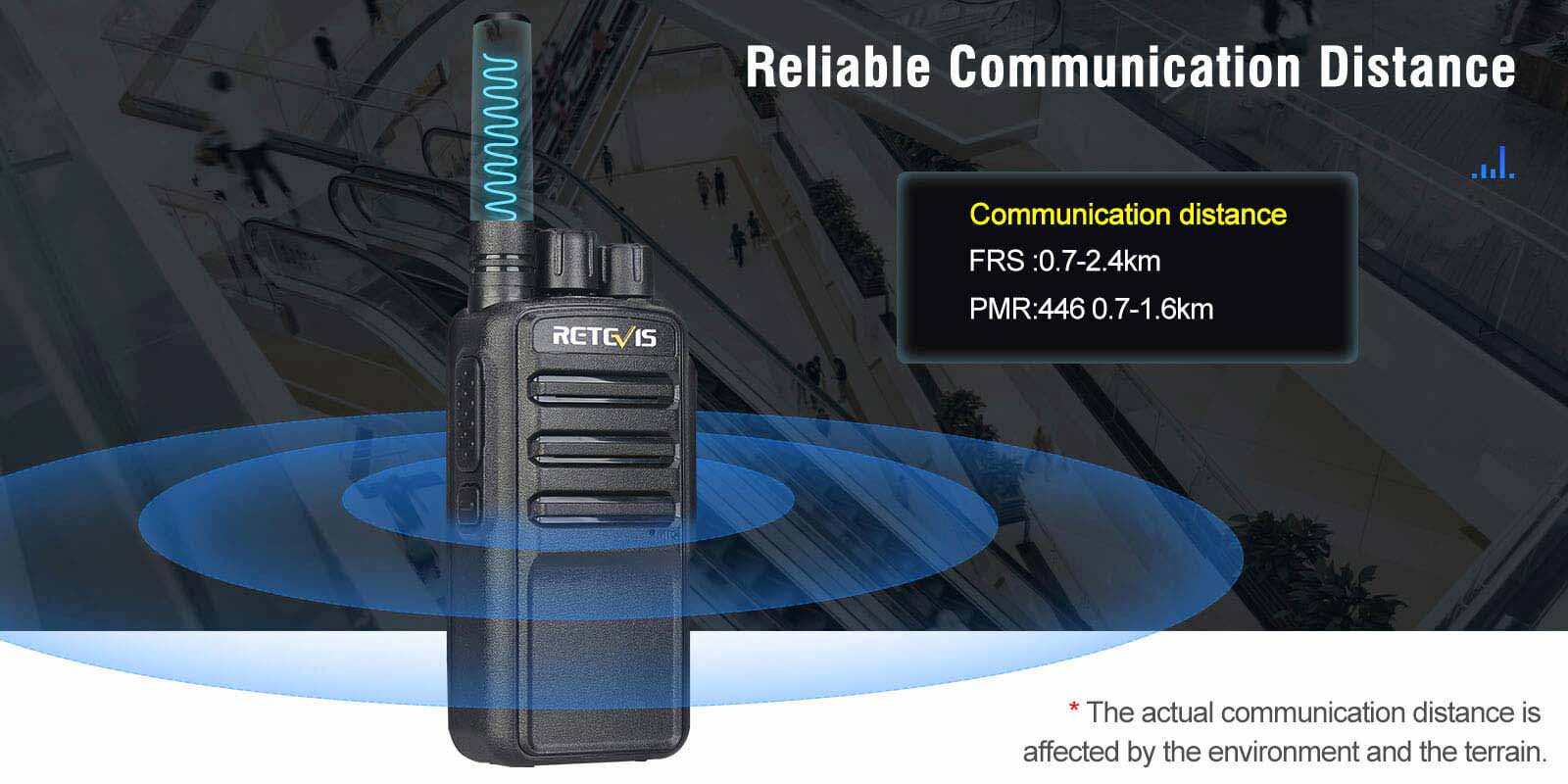 Multiple Applications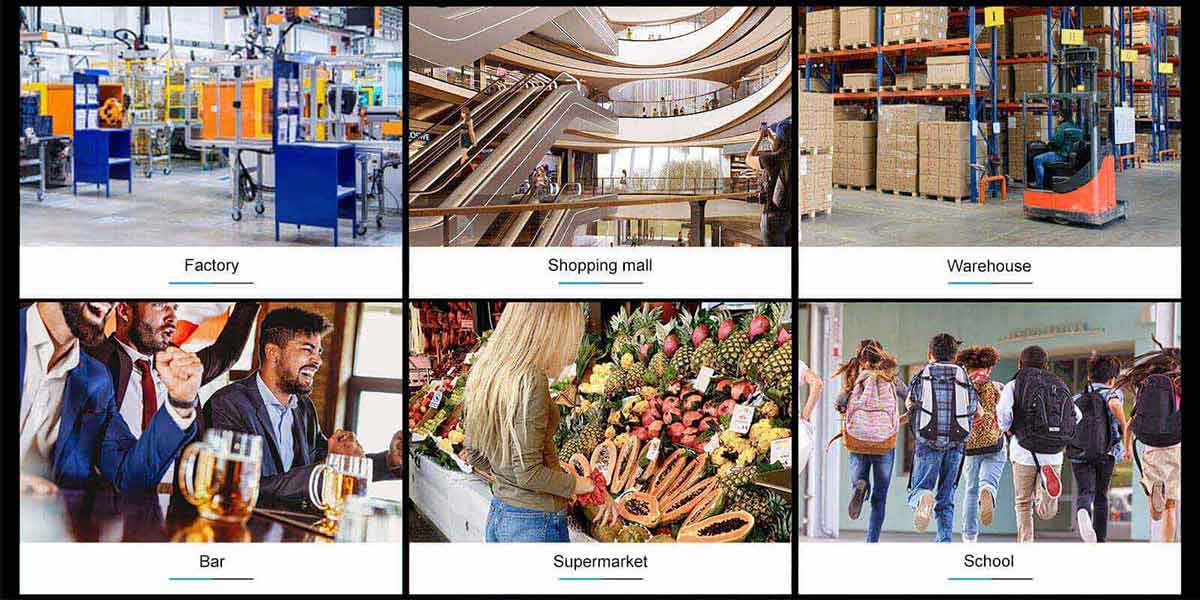 Function Keys On NR10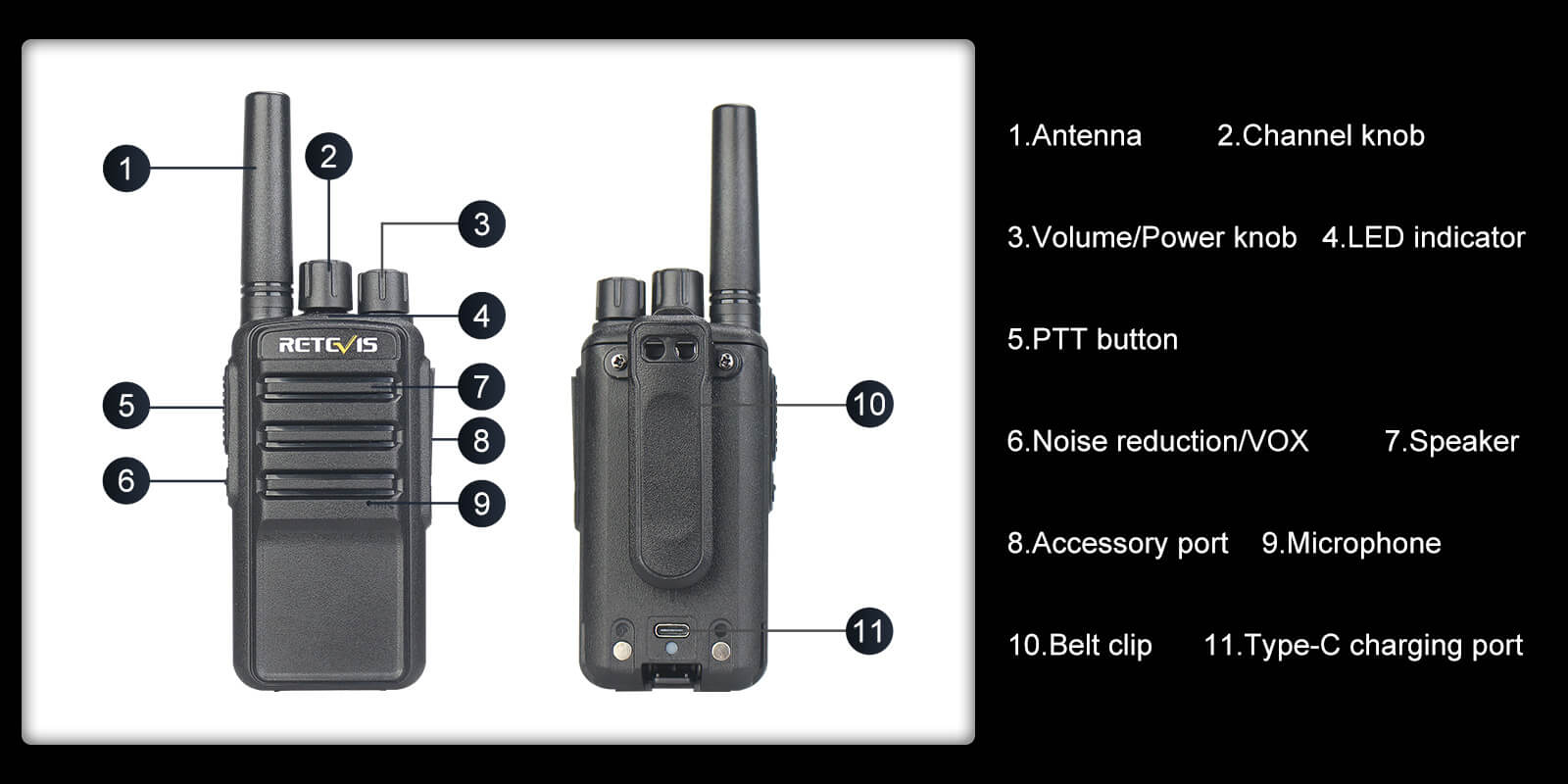 NR10/NR610 Basic Specification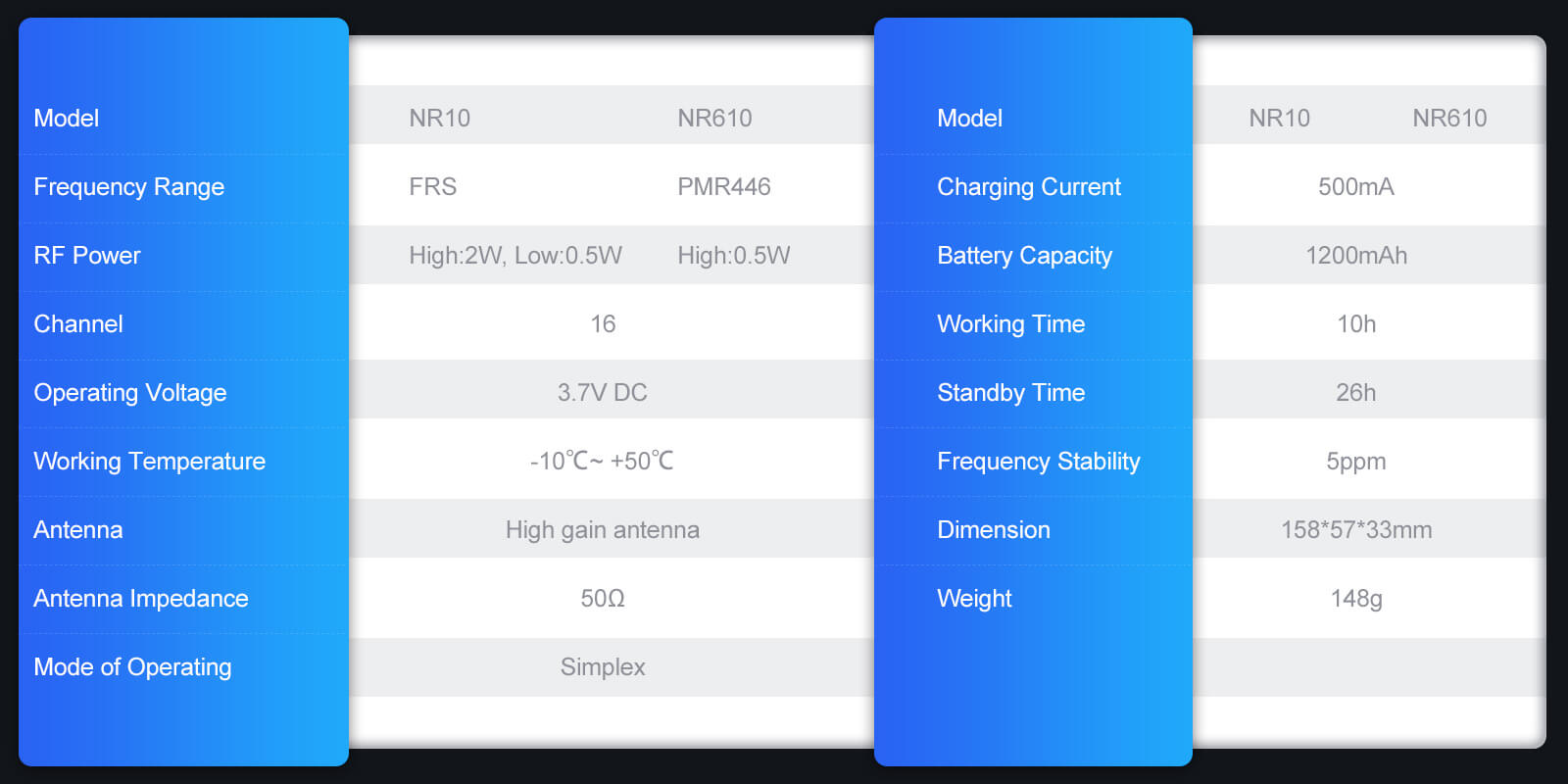 NR10 Package Including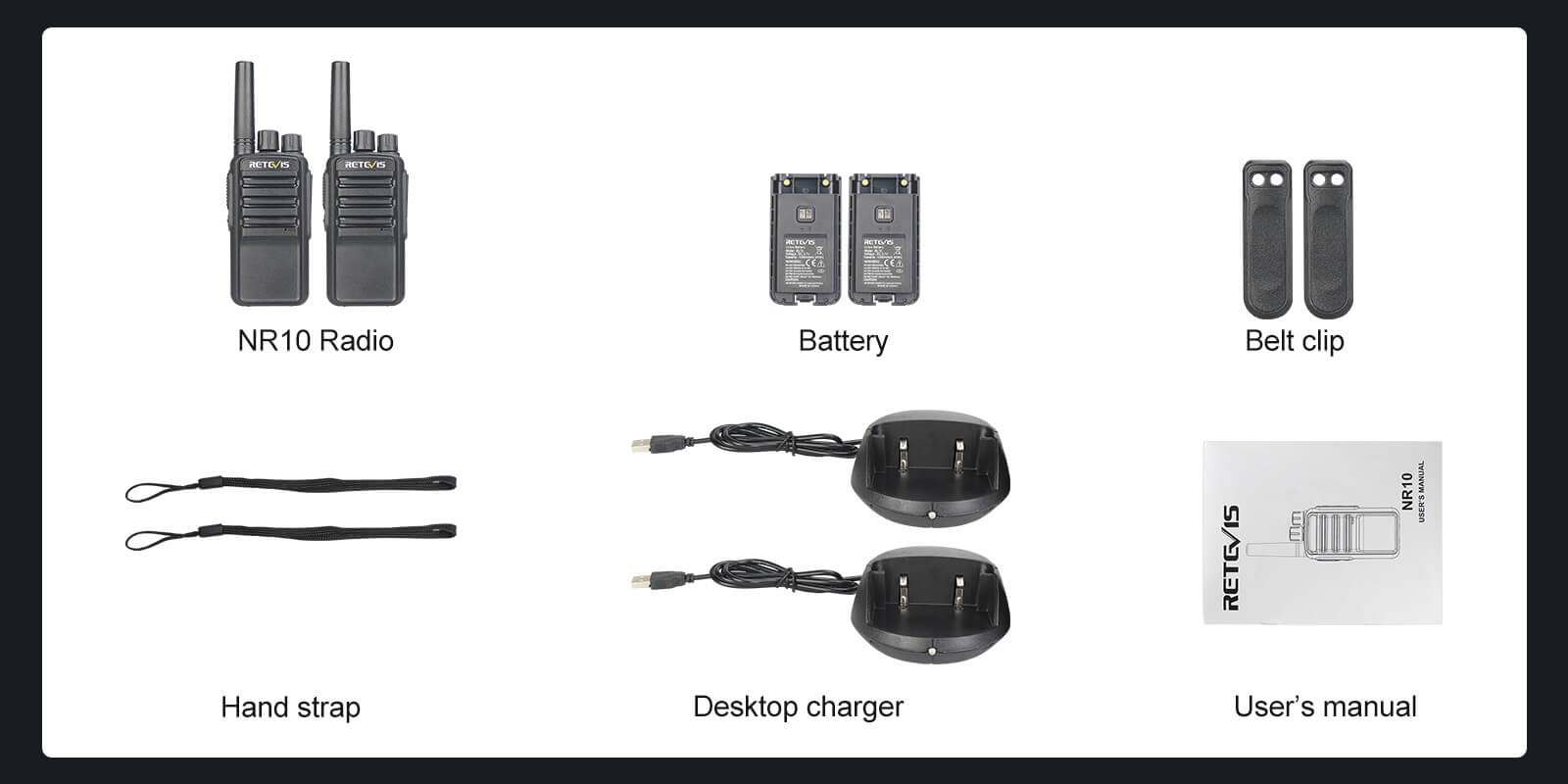 What's in the Box?
NR10Two Way Radio x 2
Li-ion battery x 2
Charger x 2
Belt clip x 2
User manual x 1
Spec
Frequency FRS
Channels 16/16
Power 2W
Li-ion battery 1200mAh
Rated Voltage 3.7V DC
Standby time 26h
Work time 10h
Dimension 158*57*33mm(H*W*D with antenna)
Feature
● 16 FRS Channels
● Scan
● Monitor
● Squelch
● 50 CTCSS codes/210 DCS codes
● VOX
● Battery save
● Low Battery Audible Alert
● TOT
● Audio companding
● Voice Announcements
● Noise Reduction
Support
Firmware/Software
---
WIN11-DRIVERINSTALLER

The win11 driver is compatible with win10, win8 and win7 systems.