RB17P Powerful Handheld GMRS Radio Rechargeable Two way radios
US$ 55.99
Free shipping on orders over $50
US$ 18.00
-24%
1. GMRS band with the 1.7-inch TFT color screen
2, One-Key Alarm Function: Local and Remote Alarm
3,NOTE: Programming software: please click "

support

" to download
Order Handling Time within 3 Working days(Pre-sale products excluded).
22393 PEOPLE ARE LOOKING FOR THIS PRODUCT
OverView
Retevis RB17P Powerful Handheld GMRS Radio Rechargeable Two way radios
1, Professional Powerful GMRS handheld Radio
Retevis RB17P is the handheld GMRS Radio, with the power 5W. It has 30 channels, 22 channels for communicating with other GMRS radios, and lasts 8 channels are GMRS repeater channels.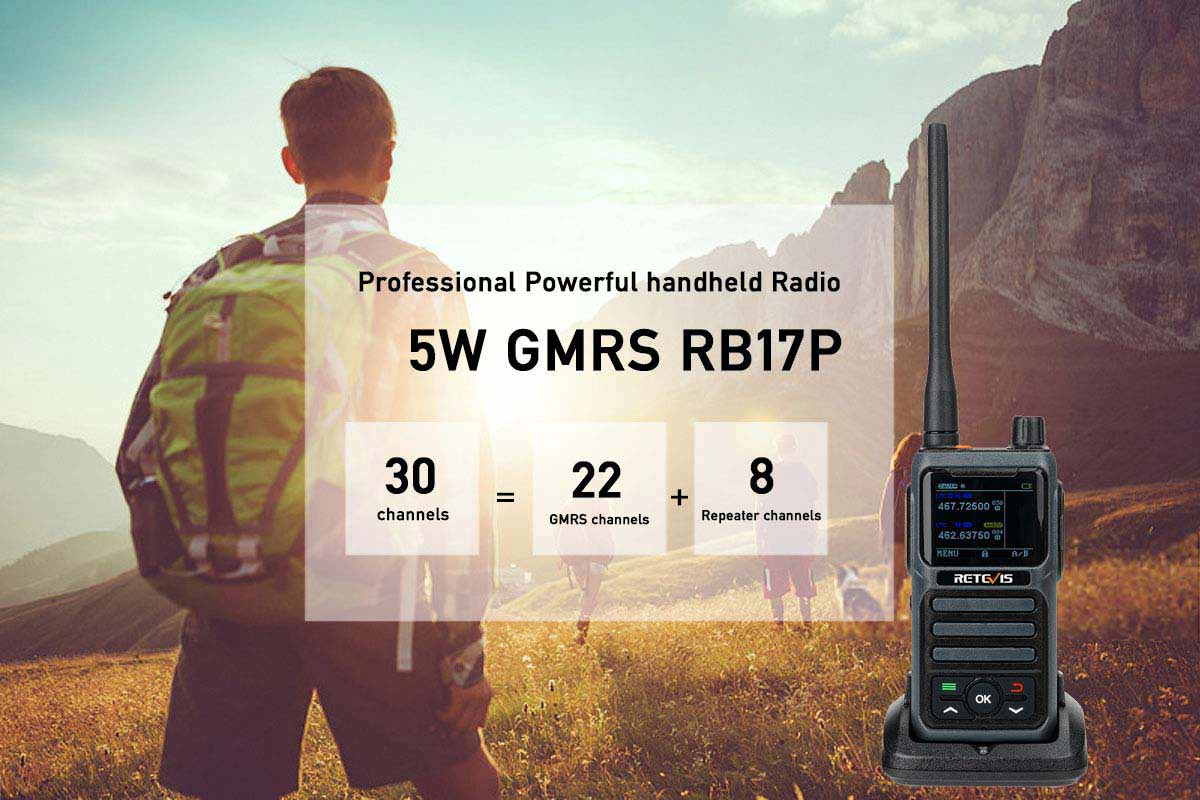 2, Long Range & USB Rechargeable GMRS radio
With the high power of 5 Watt and the capability GMRS repeater. RB17P is the long range GMRS radio, which is more suitable for group business or outdoor activities than FRS radios. Also comes with the rechargeable battery and USB port desk charger, help you to charger it easily.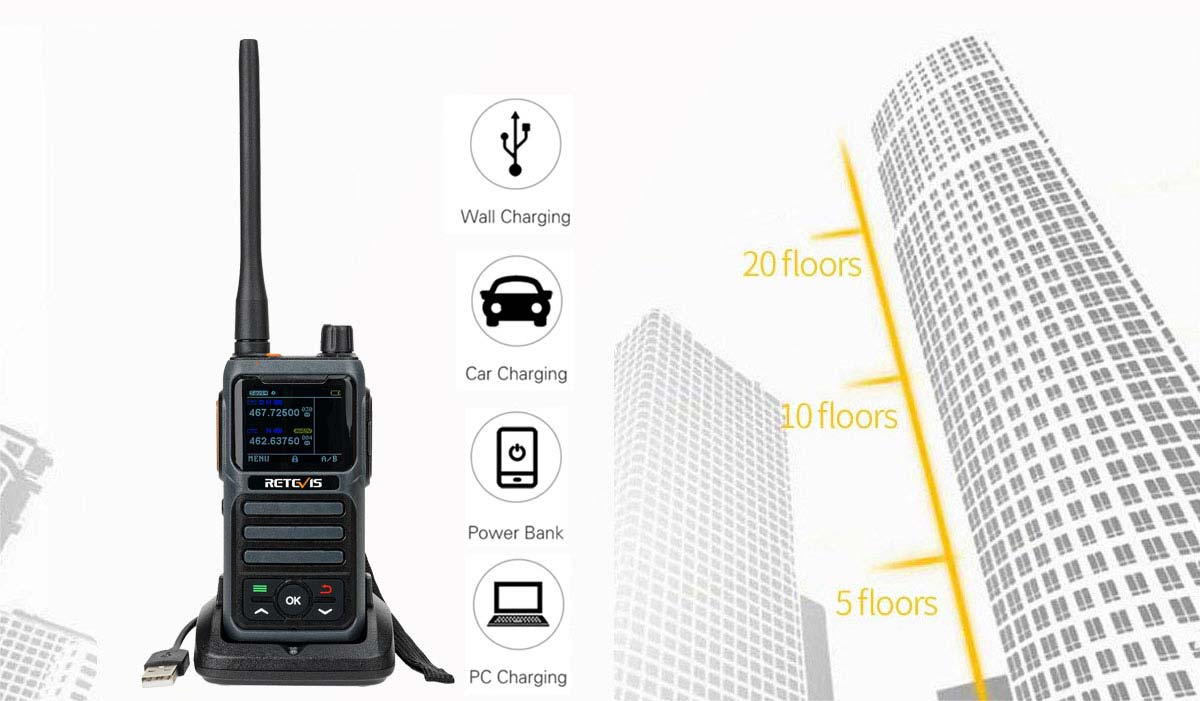 3, Big screen and Multiple background colors available
Retevis RB17P has the 1.7 inch TFT color screen, you can check the radio information from it. Also offers the 8 groups colors as screen background. You can choose the best background color for different lights.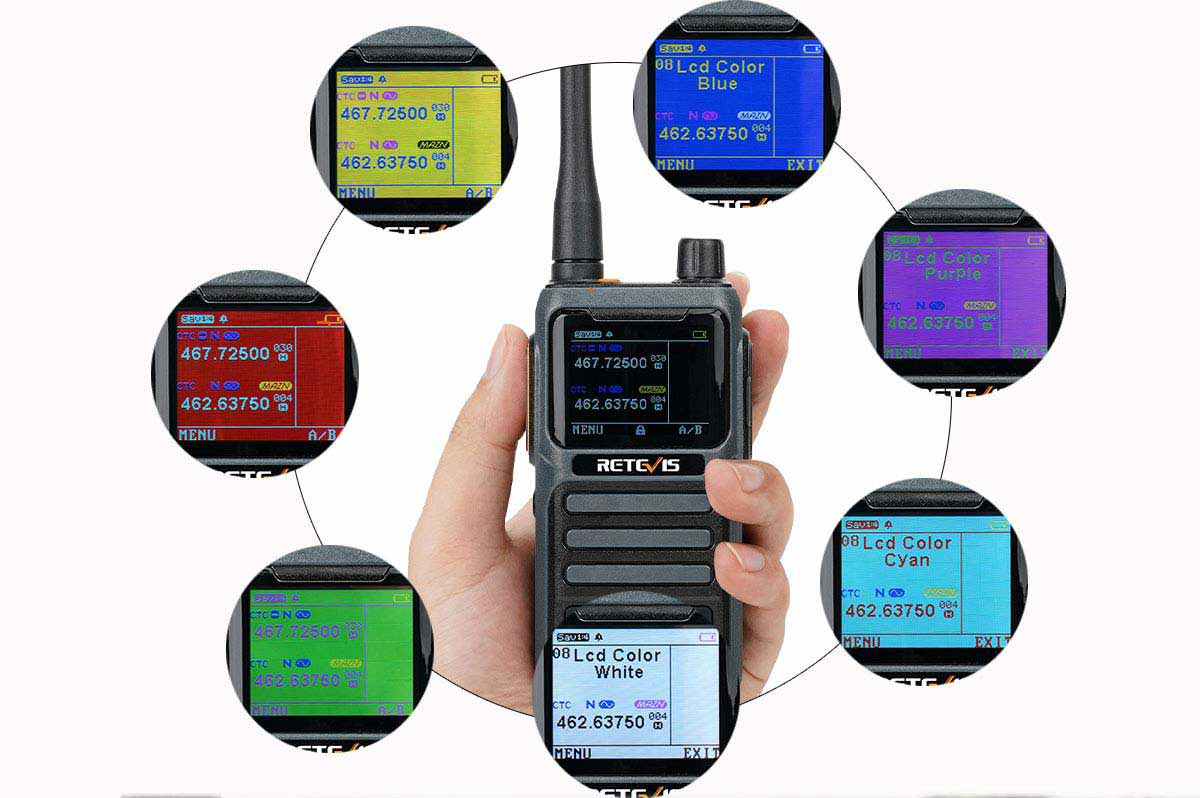 4, One-Key Alarm Function button
Retevis RB17P has the single orange alarm button at the top of the radio. If you want to send alarm, just press it. Also this GMRS radio offers the local and remote alarm function.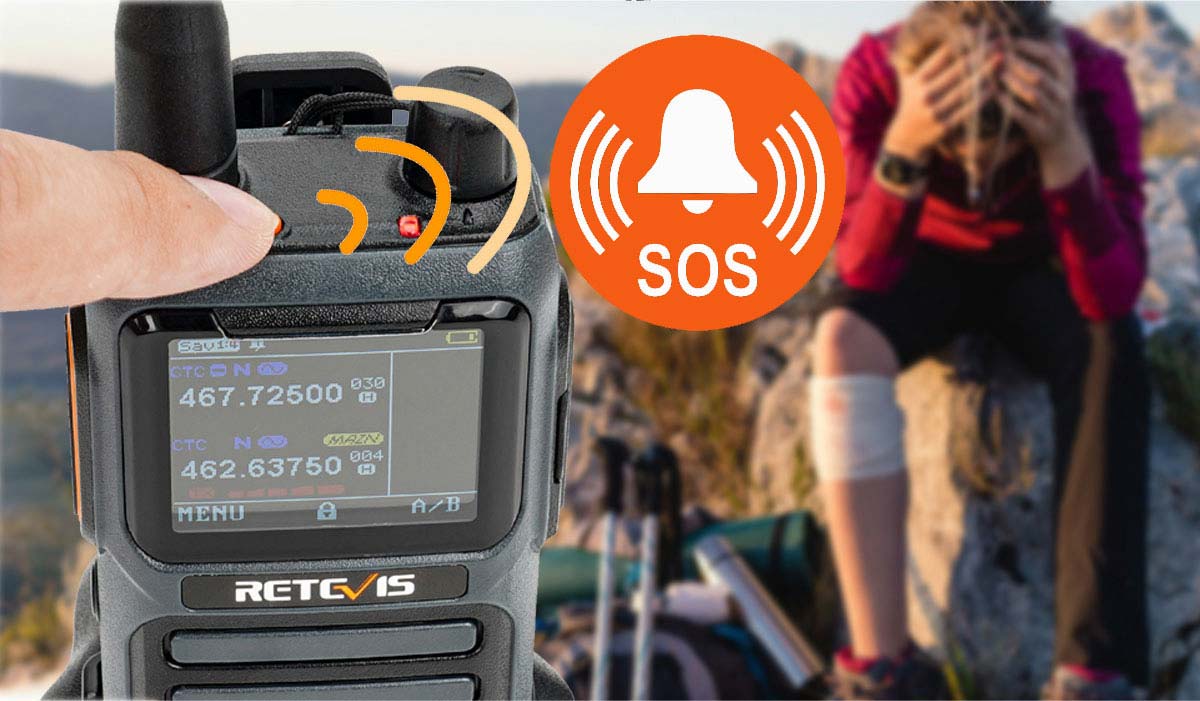 5, Long standby GMRS radio
With the high capacity battery 2200mah, meet your need for long standby time.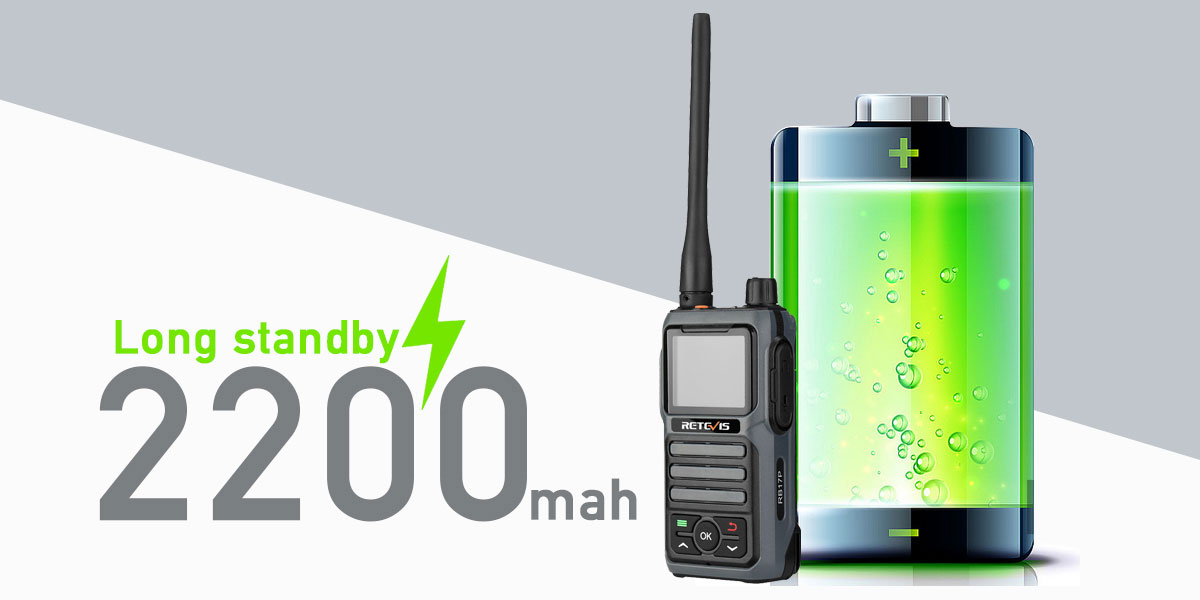 6, NOAA weather Channels functions
11 NOAA weather channels, help you to keep abreast of the latest weather hazard reports and stay safe.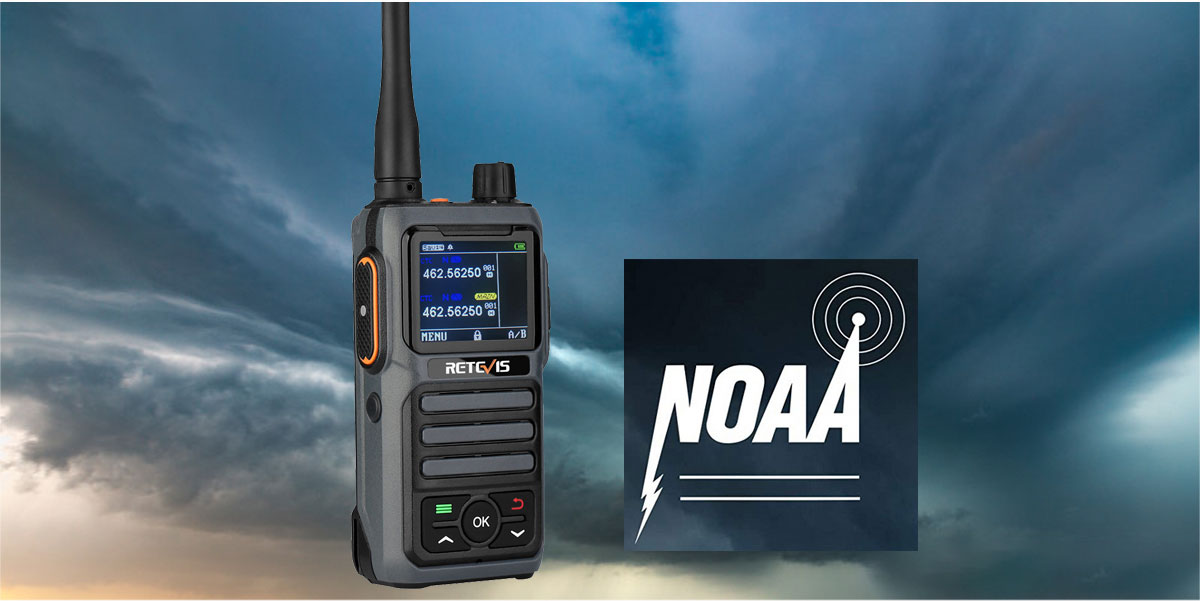 Spec
Technical parameters:
General Specifications
Frequency Range
GMRS: TX: 462.5500-467.7125MHz RX:462.5500-467.7250MHz
Channel Capacity
30
Channel Spacing
12.5KHz
Antenna Impedence
50Ω
Frequency tolerance
≤2.5×10-6
Working Voltage
7.4V DC
Battery capacity
2200mAh(Li-ion)
Size
120(H)*58(W)*39(D)mm
Operating temperature
-30~+60°C
net weight
About 250g
Transmitter
Output Power
5W/0.5W
Carrier Frequency Tolerance
≤2.5×10-6
Modulation Mode
11K0F3E
Modulation Limiting
±2.5K
Modulation Distortion
≤5%
Audio Response
+1/-3 dB
FM Hum & Noise
<-35 dB
Transmit spurious emission
≤-36dBm@9kHz~1GHz≤-30dBm@1GHz~12.75GHz
Adjacent Channel Power
>60dB
Receiver
Squelch Sensitivity
≤0.22 μV
Audio Power
1W@16Ω
Audio Distortion
<5%
FM Hum & Noise
<-38dB
Inter-modulation response immunity
≥65dB
Adjacent channel selectivity
≥60dB
Co-Channel inhibition
≥-12dB
Spurious Response Immunity
≥70dB
Blocking
≥85dB
Feature
Description:
1、Brand: Retevis
2、Model: RB17P
3、Half button, two-color injection molding, high quality
4、1.7-inch TFT color screen, 8 background colors are optional
5、2200mAh & 7.4V lithium ion battery for long standby time
6、Manually set NOAA function
7、One-key SOS remote + local alarm function
8、Multi-function manual setting.
Features:
Indicator
Channel Switch
Power Switch
PTT
Monitor
Squelch Level
TOT
Voice Annunciation
Power Saving Function
Battery Voltage Alert
Busy Channel Lockout
High /Low Power Switch
VOX
QT/DQT
Remote & Local Alarm Function
Compandor