1, RM21 Marine VHF Radio with Noise Reduction
The RM21 is a powerful handheld marine VHF radio that features IP67 submersion rating, 6 watts high output, long battery life and a compact ergonomic body amongst many other features. As such, it will be ideal for all leisure and commercial customers who want a solid, dependable handheld VHF that they can rely on!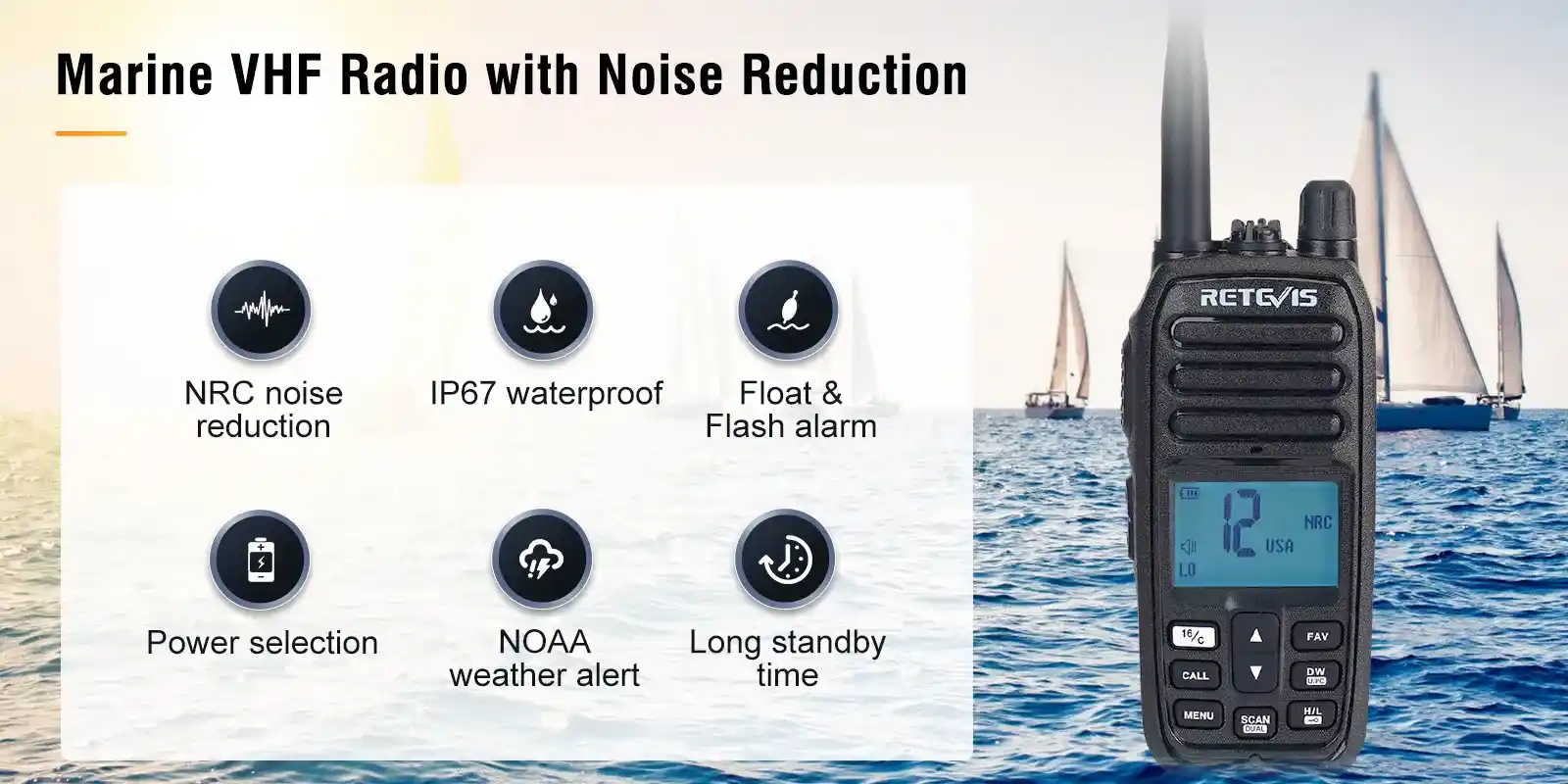 2, NRC Noise Reduction
Adopting NRC noise reduction, it is beneficial to reduce the noise in the process of transmission and to transmit clear sound at the noisy sea.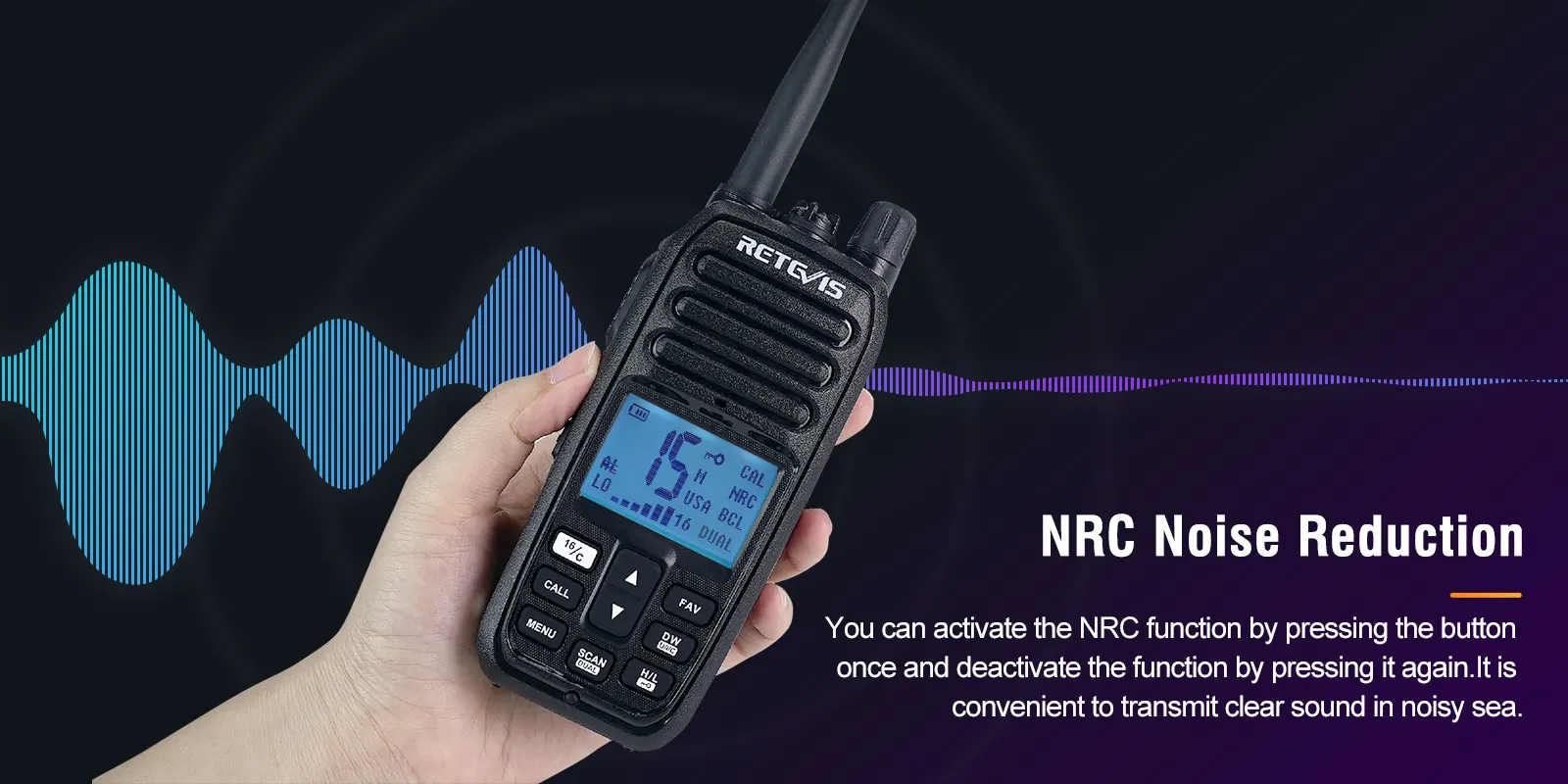 3, IP67 Waterproof Function



Waterproof function is one of the important functions of the marine radio. With IP67 waterproof function, the radio can keep in the 1-meter water for 30 minutes and not affect use.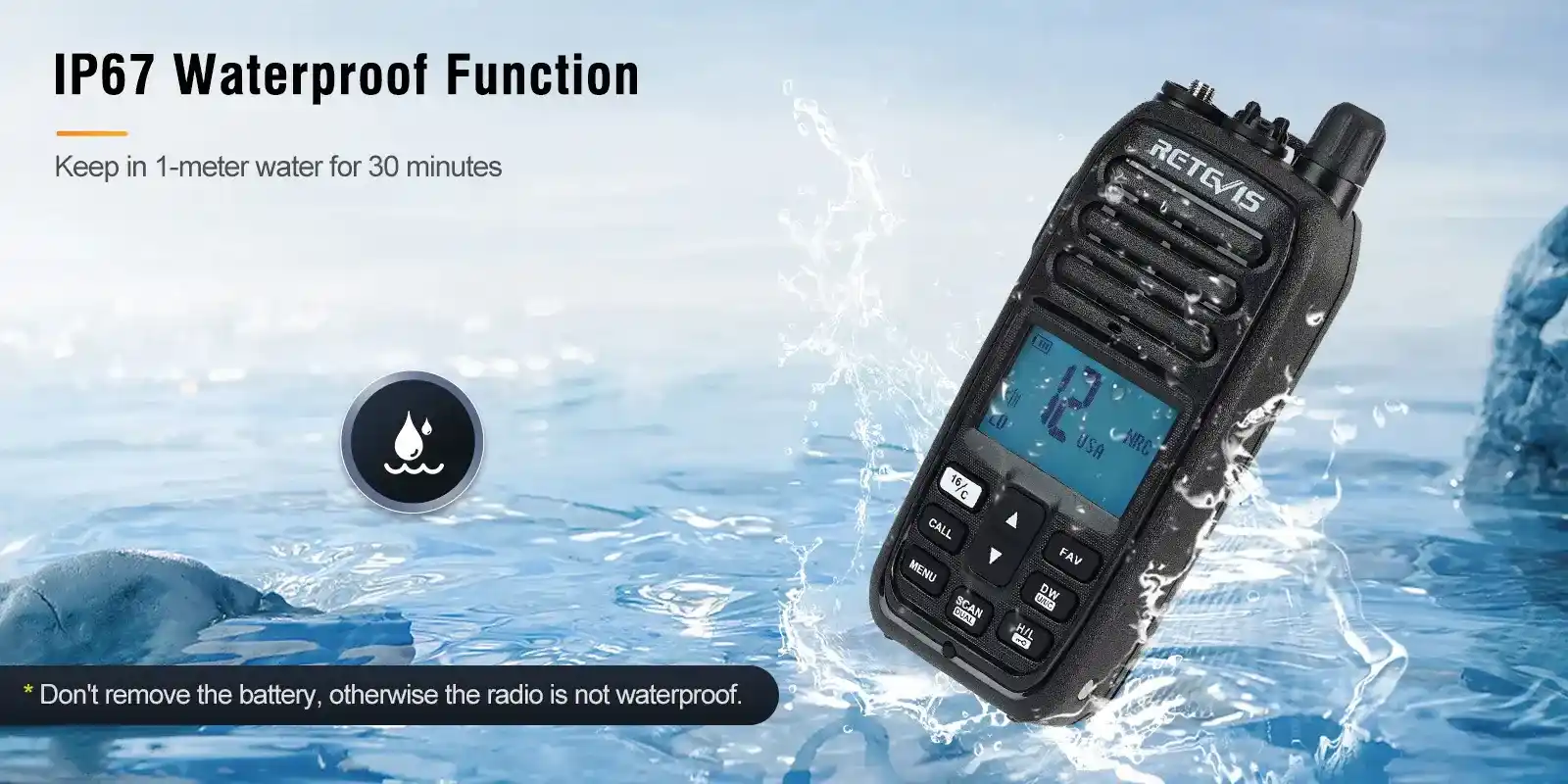 4, Vibration Draining Function
Pressing the key button and CH+ button for 2 seconds simultaneously to activate vibration draining function and the function lasts 10 seconds. It is efficient to drain the water away from the surface of the speaker and prolong its life via the vibration water draining function.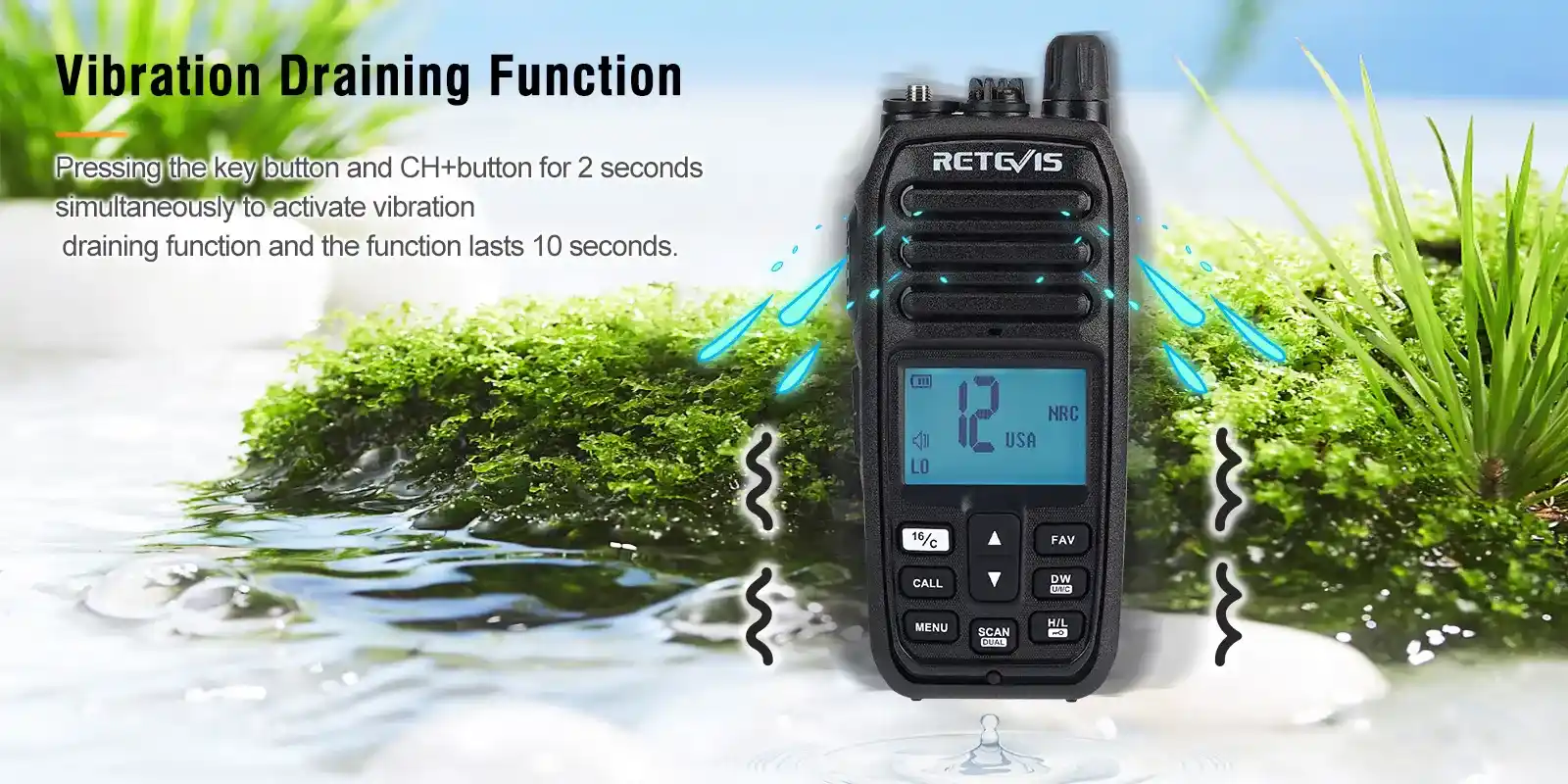 5, Float & Flash Alarm
It is convenient for you to find the radio after it accidentally falls into the water via the float and flash alarm function.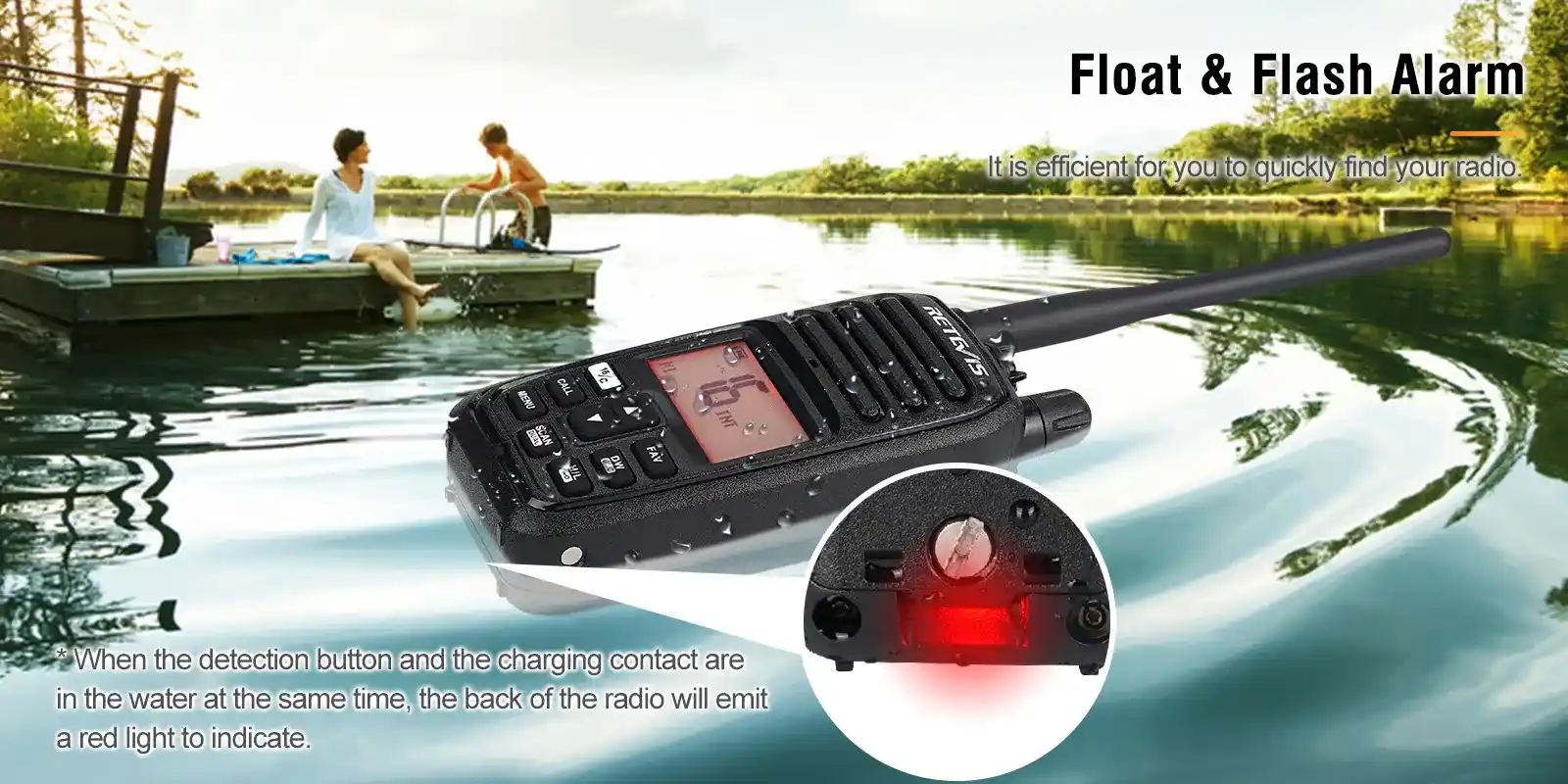 6, NOAA Weather Alert
The weather at sea is changeable. It is convenient to know the latest weather information and emergencies via the NOAA weather alert and to take effective measures to deal with and reduce losses. (Note: The function is only suitable for FRS version).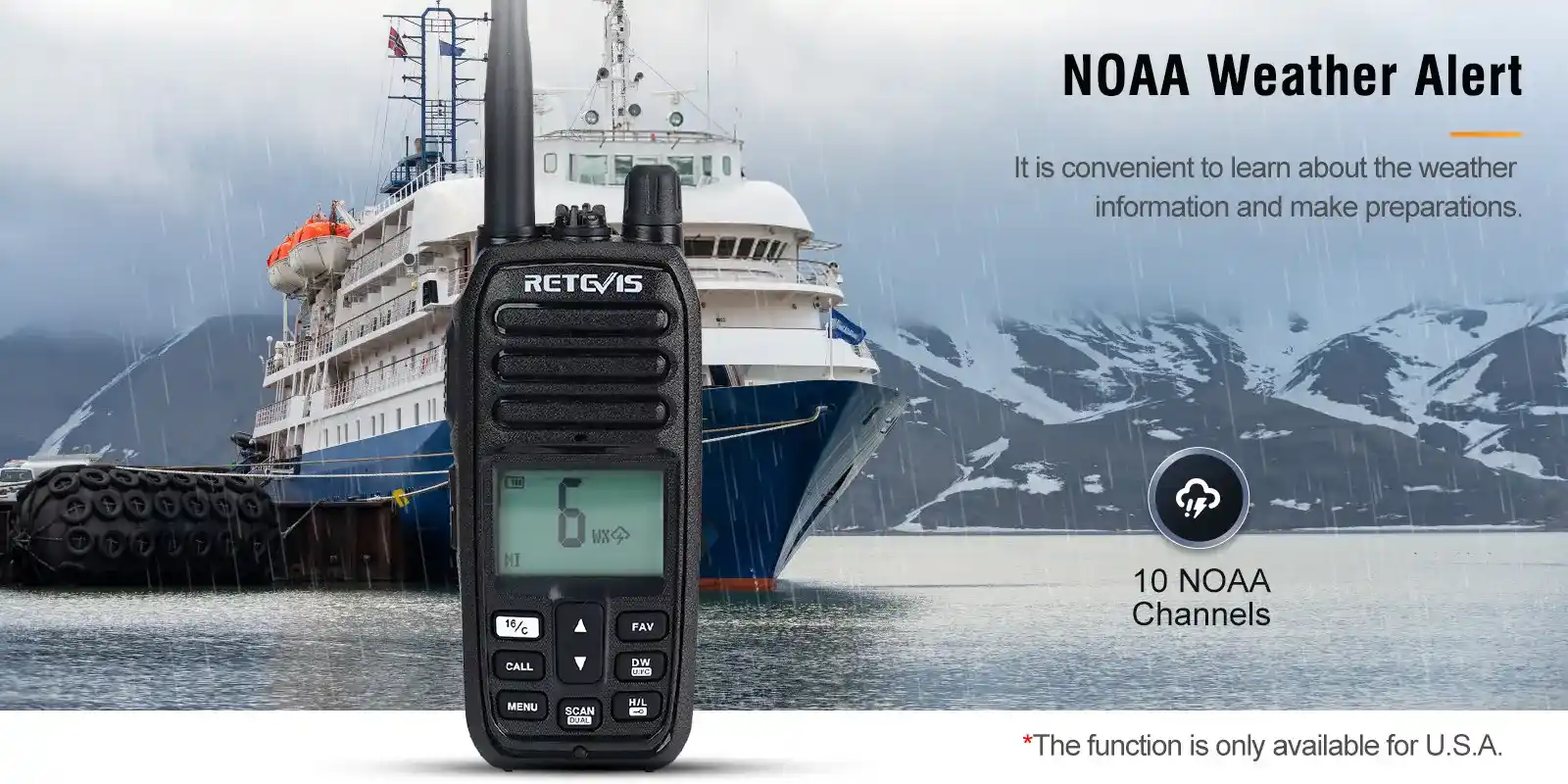 7, Long Standby Time
With built-in 1800mAh battery, the radio can continually work for 10 hours and standby 60 hours. It can support a-whole-day offshore entertainment and doesn't have the hassle of frequent charging. (Note: The actual time depends on the frequency of use).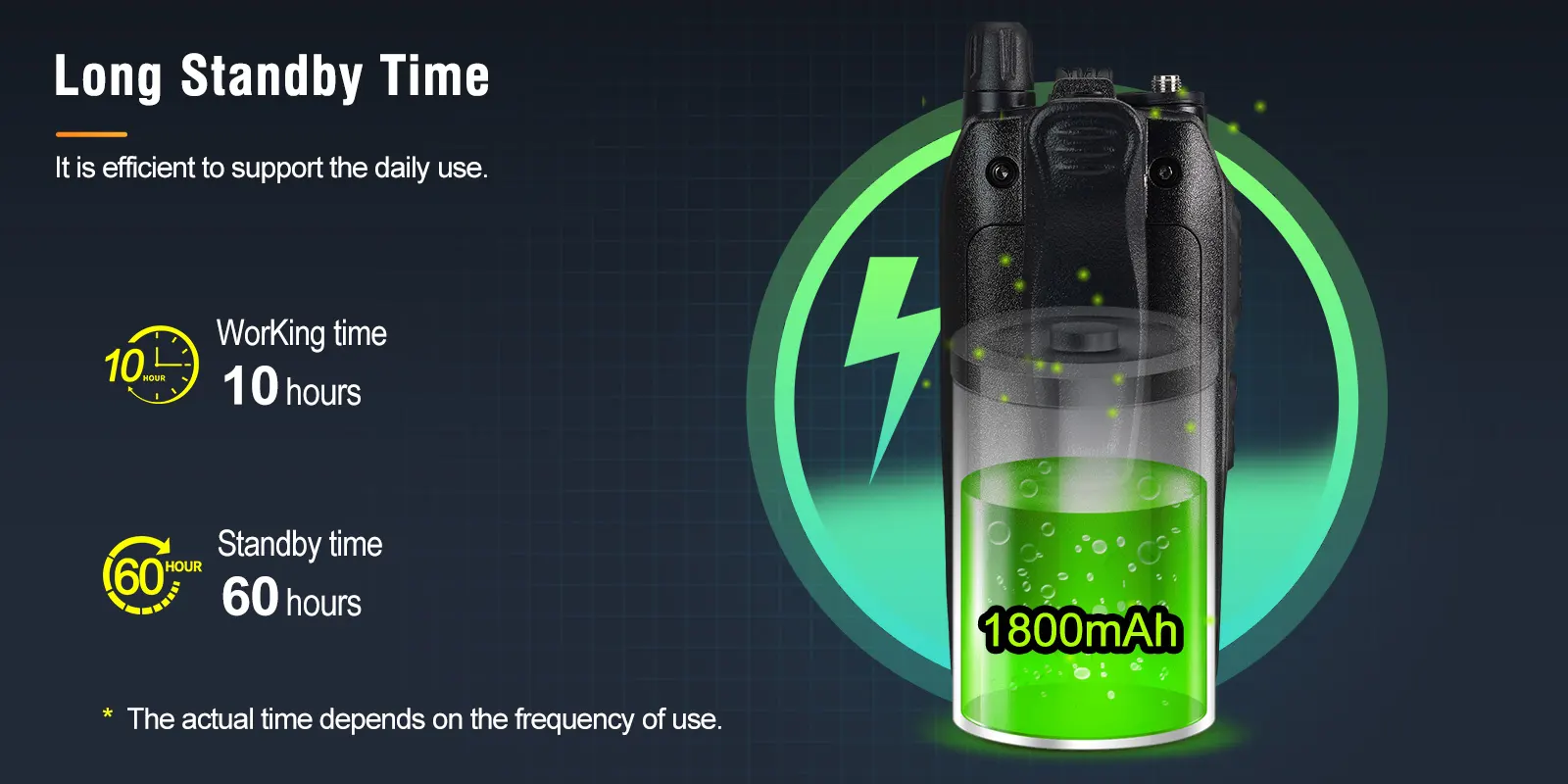 8, Power Selection
High/middle/low power can be selected. You can choose the proper power according to your need to meet different group needs.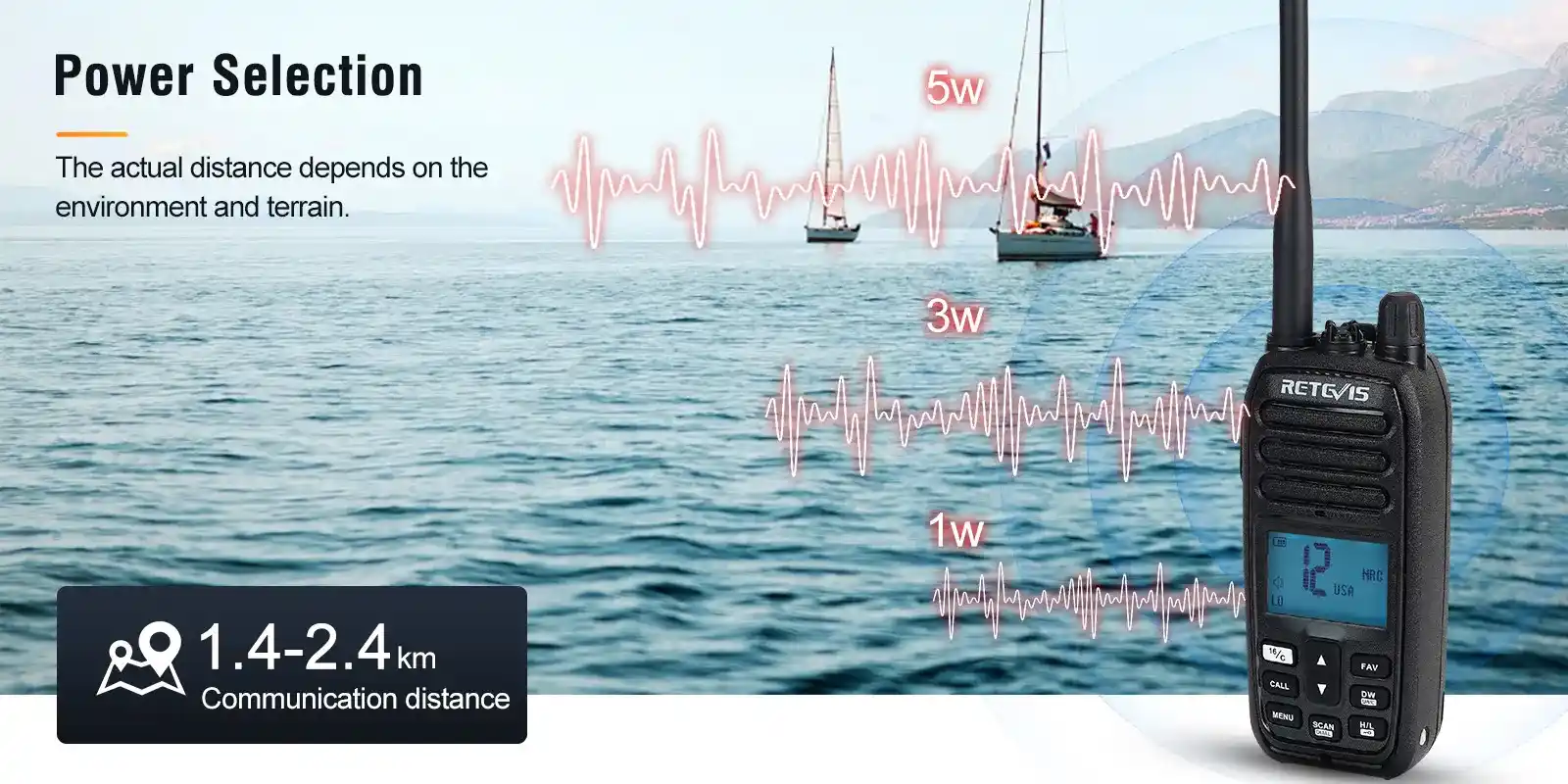 9. Compact & Portable radio
With sturdy body, the radio is durable. The size of the radio is 62*146*41mm and the size is 273g. It is easy for you to put it in your pocket and take it with you.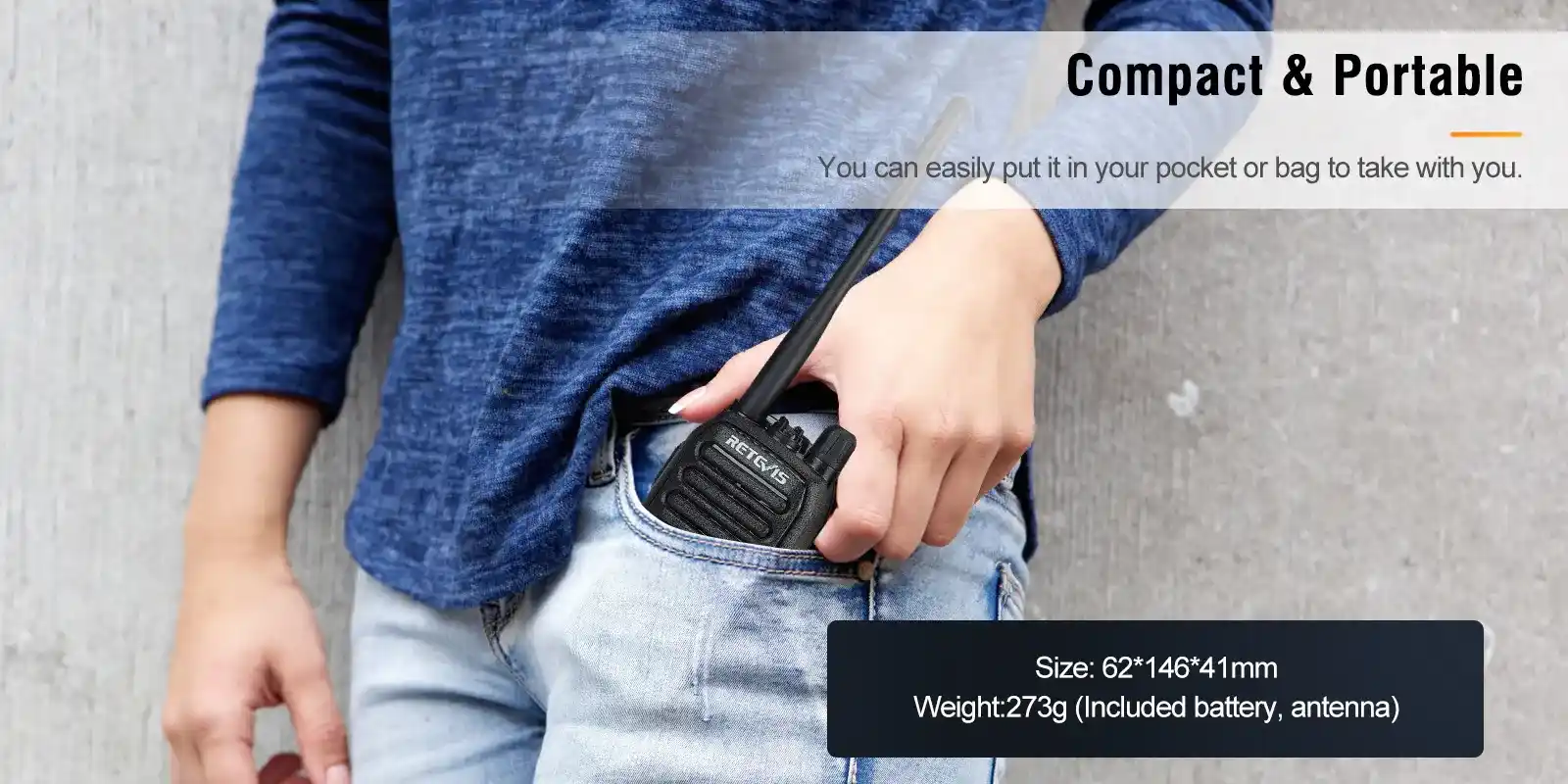 10. RM21 Marine VHF Radio detail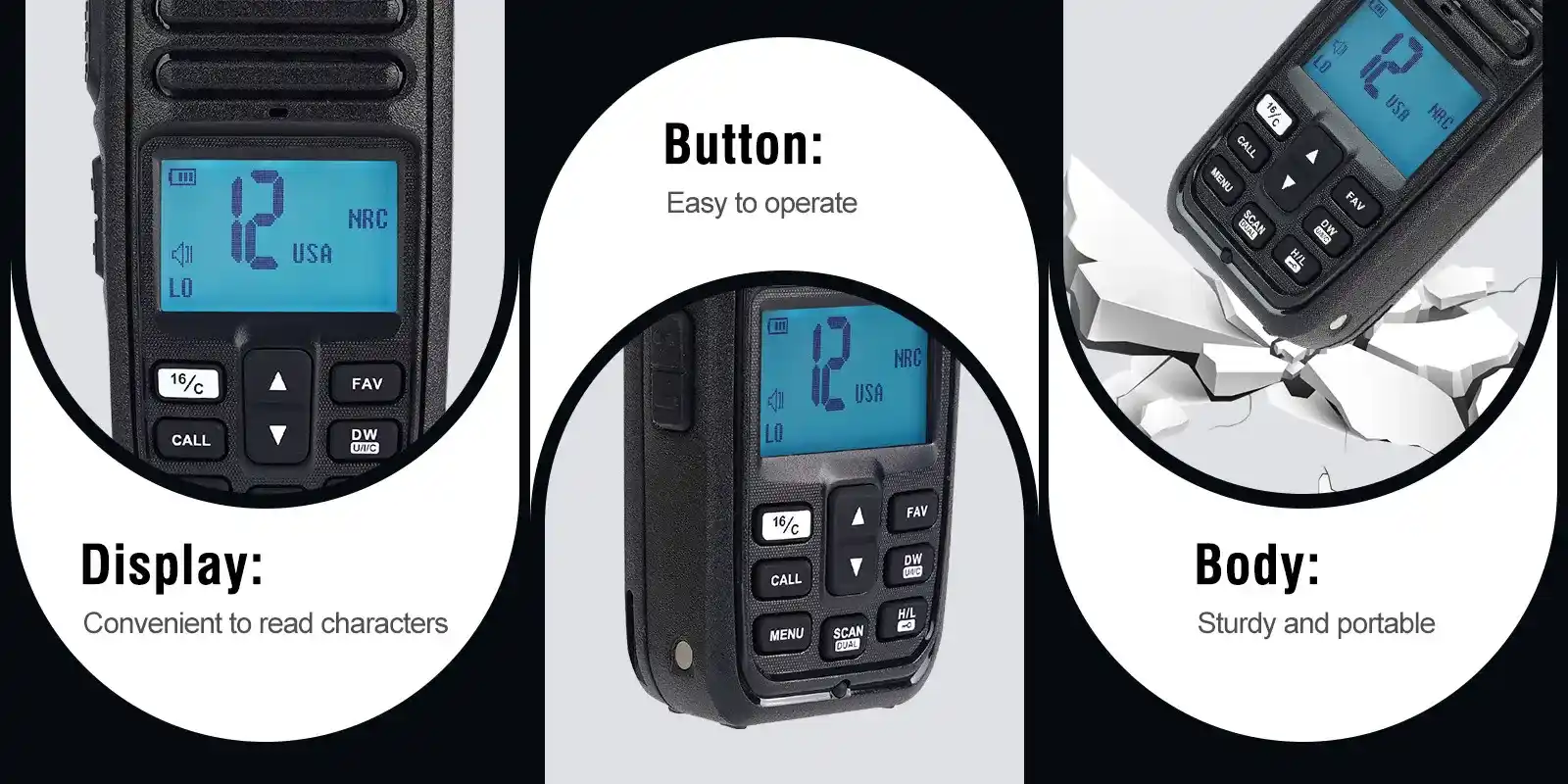 11. Application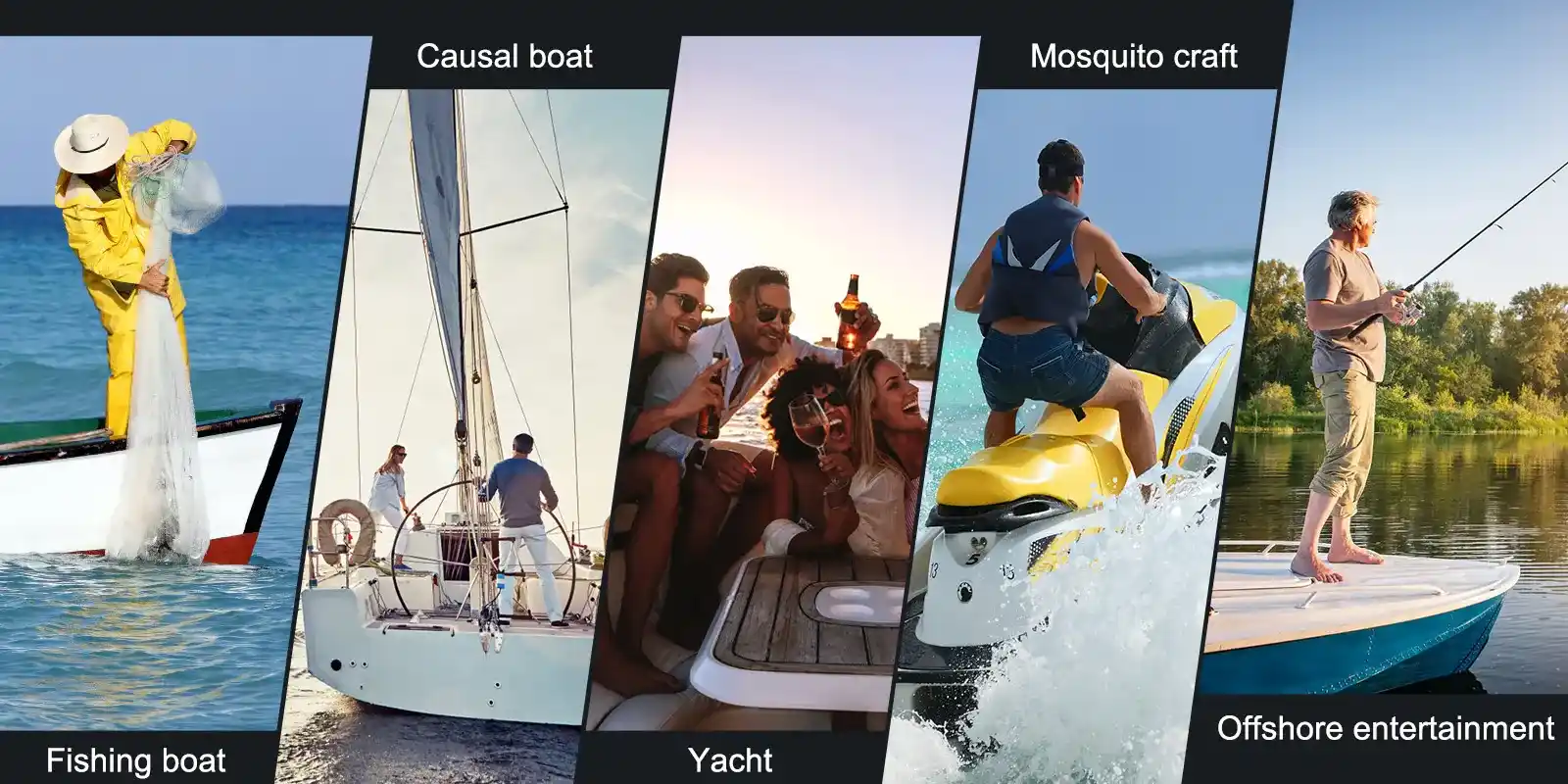 12. RM21 function detail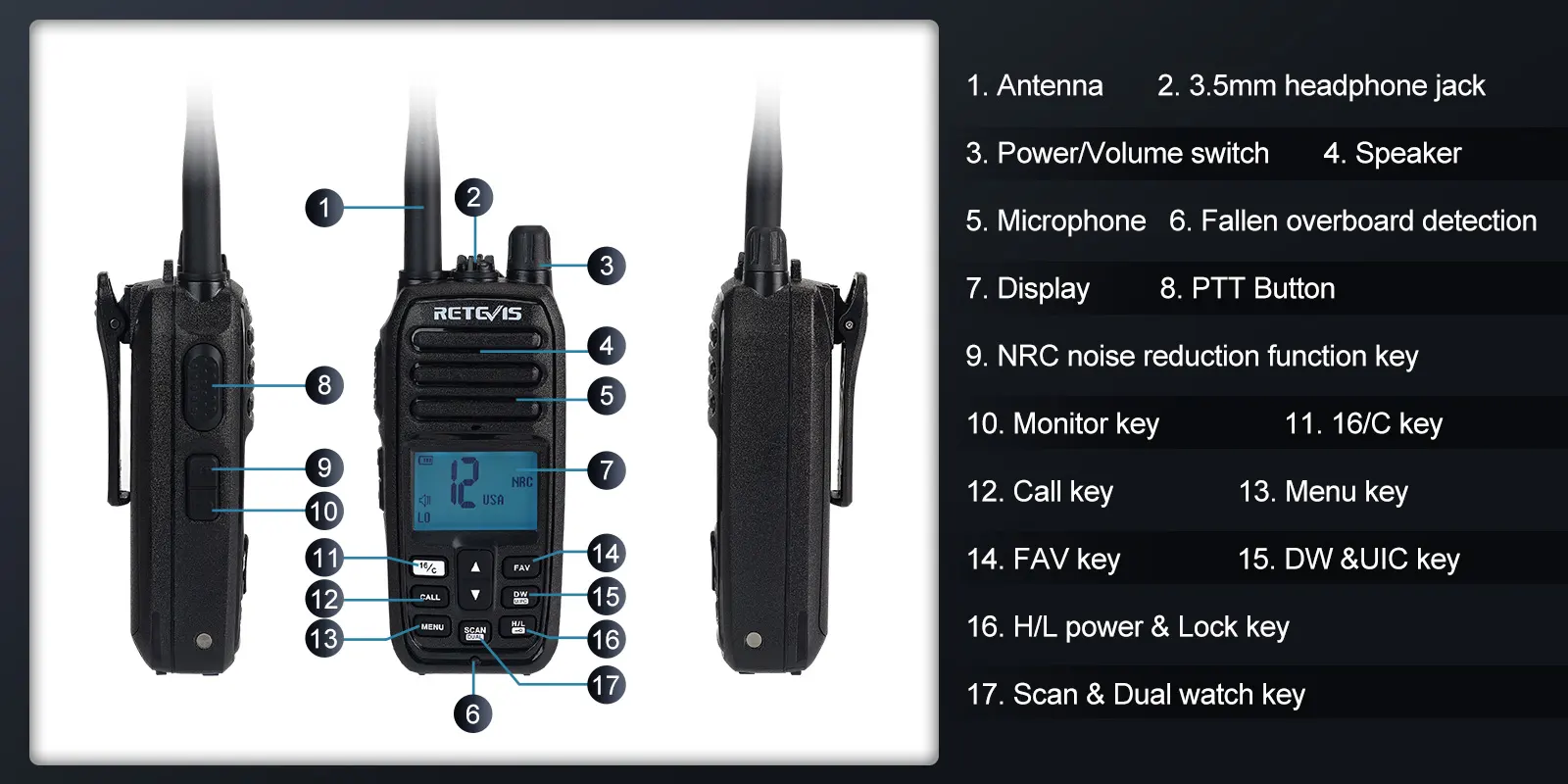 13. RM21 package detail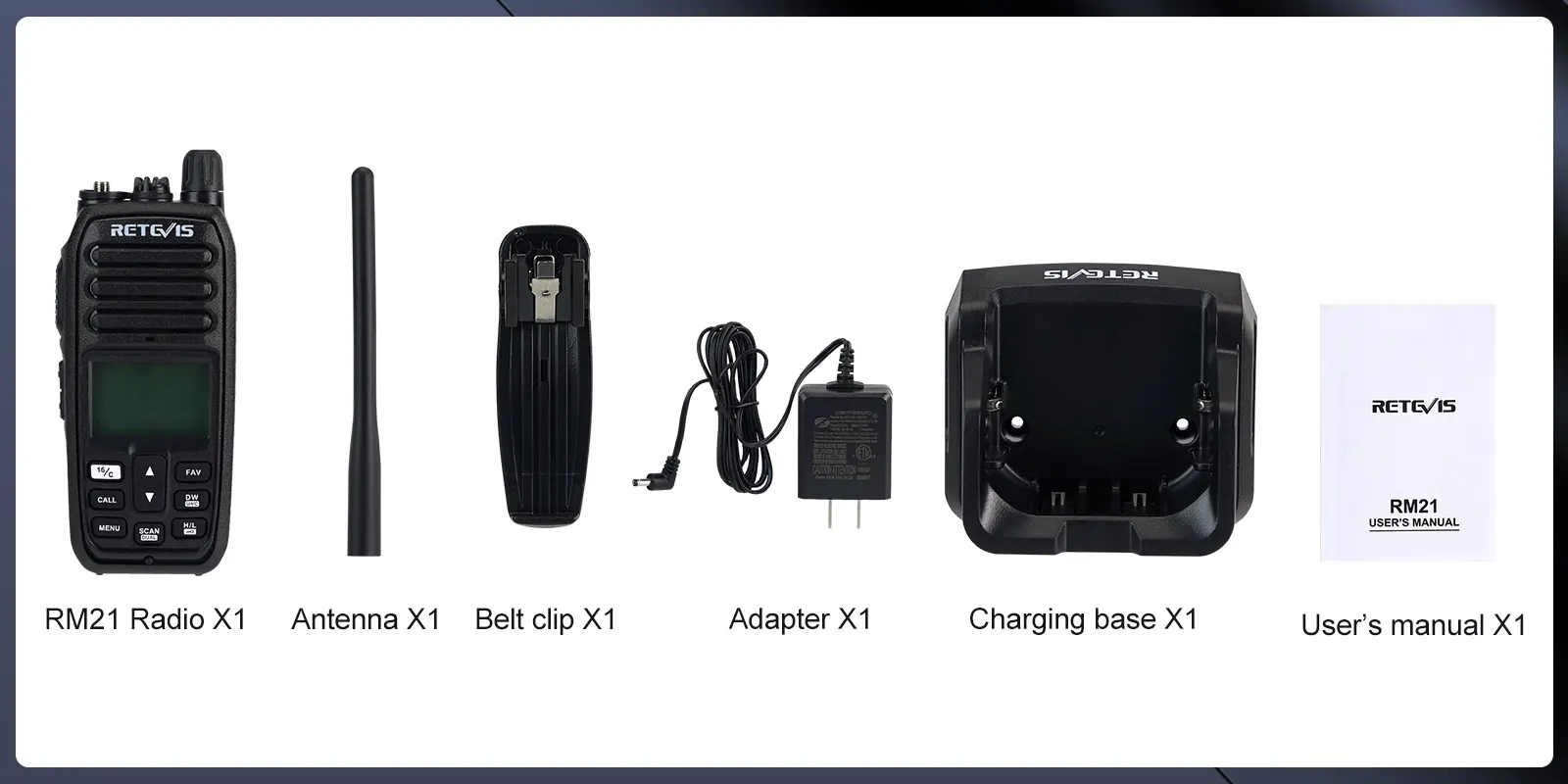 Basic Parameters

Specification

TX 156.025-163.275MHZ

RX 156.025-157.425MHZ

Channel Spacing

50kHz

Modulation Type

FM(16K0G3E)

Dimension

146(H)* 62(W) * 41(D) mm

Weight (with Batteries)

≈ 273g

Operating Temperature

-20℃~+60℃

Transmitter

Output Power

H:6W/ M:3W/ L:1W

Frequency Stability

±10ppm

Spurious Emission

≤-36dBm

Maximum Frequency Deviation

±5kHz

Modulated Audi Distortion

≤10%

Receivers

Sensitivity

12dB, S/N ratio ≤ 0.25uV

Adjacent Channel Selectivity

≥60 dB

Intermodulation Rejection Ratio

≥65 dB

Audio Harmonic Distortion

≤10%

Maximum Audio Output

≥1W
Main functions
NRC noise reduction
External speaker with 3.5mm pin
IPX7 Waterproof Construction (1m Depth of Water for 30 Minutes)
Weather Channel Alarm
Dual/Tri-watch Functions
Normal Scan and Priority Scan
Floating in the water, flash prompt
Channel Number Display Digits Selectable
Simple and convenient operation
Emergency switch 16/9 channel
High/low power switching