RT3S dual band digital ham radio uses Digital Mobile Radio (DMR) Tier 2 Standard protocol. It is compatible with the popular MOTO TRBO series Tier I and II using standard encryption, It is also compatible with any existing analog two-way radio operating on the supported UHF and VHF frequencies for easy migration to digital technology.
It is compatible with the popular MOTO TRBO series Tier I and II using standard encryption, as well as other makes and models of DMR supported radios.
Up to 3000 channels ,for extremely complex organizational communications.
lone worker is an employee who performs an activity that is carried out in isolation from other workers without close or direct supervision.Helping people minimize risk and injury.
GPS gives you a clear idea of your location even in the wild. Use it to find your way or to help others find you.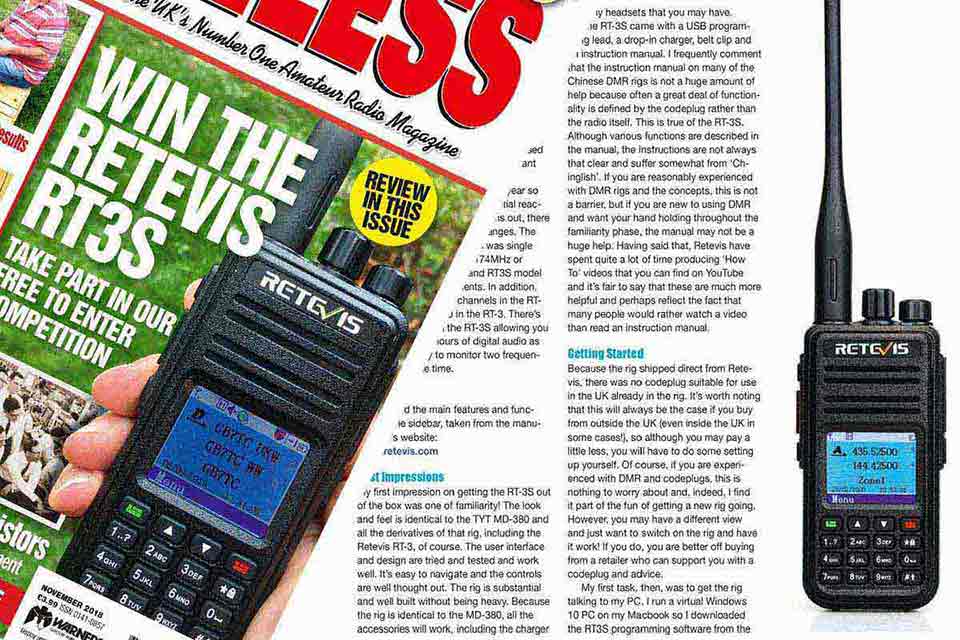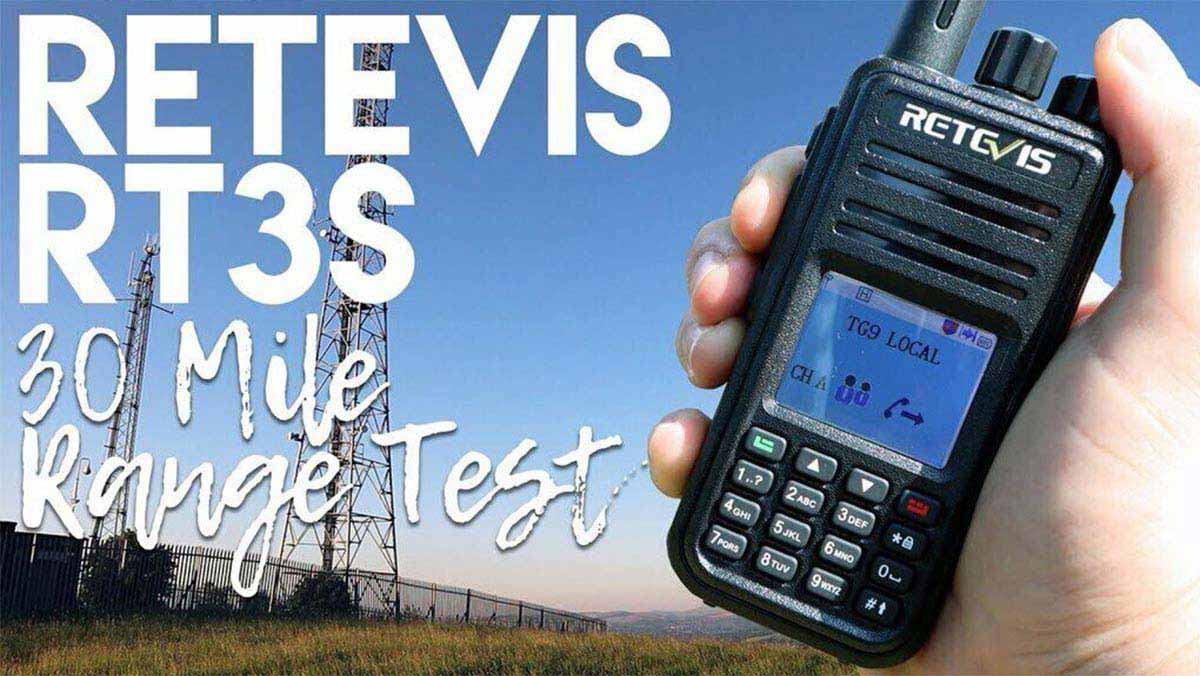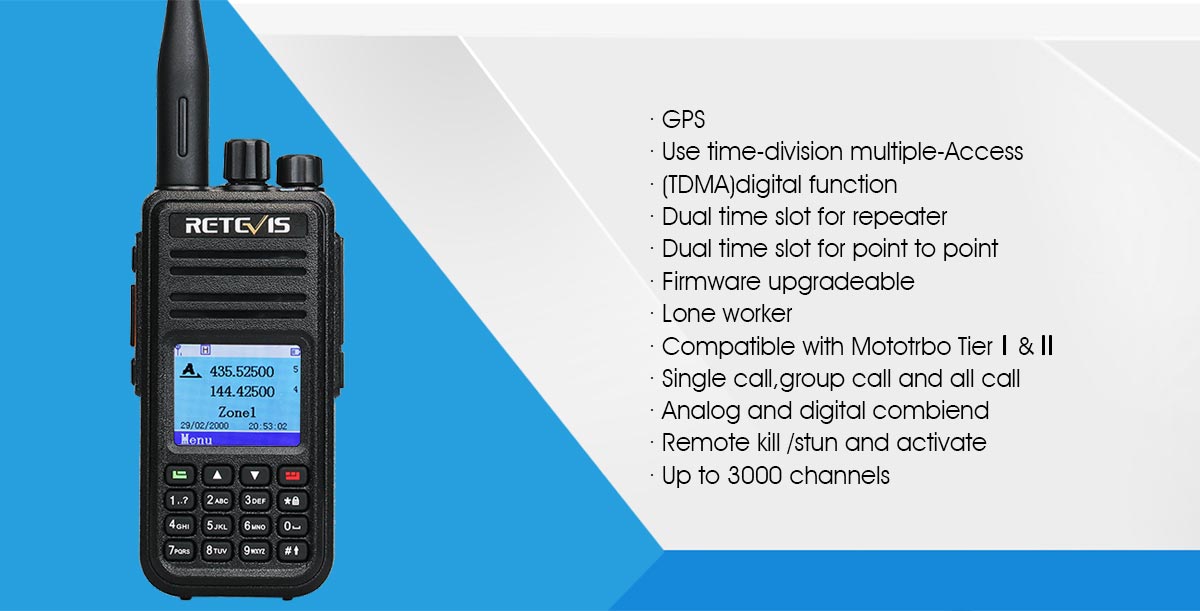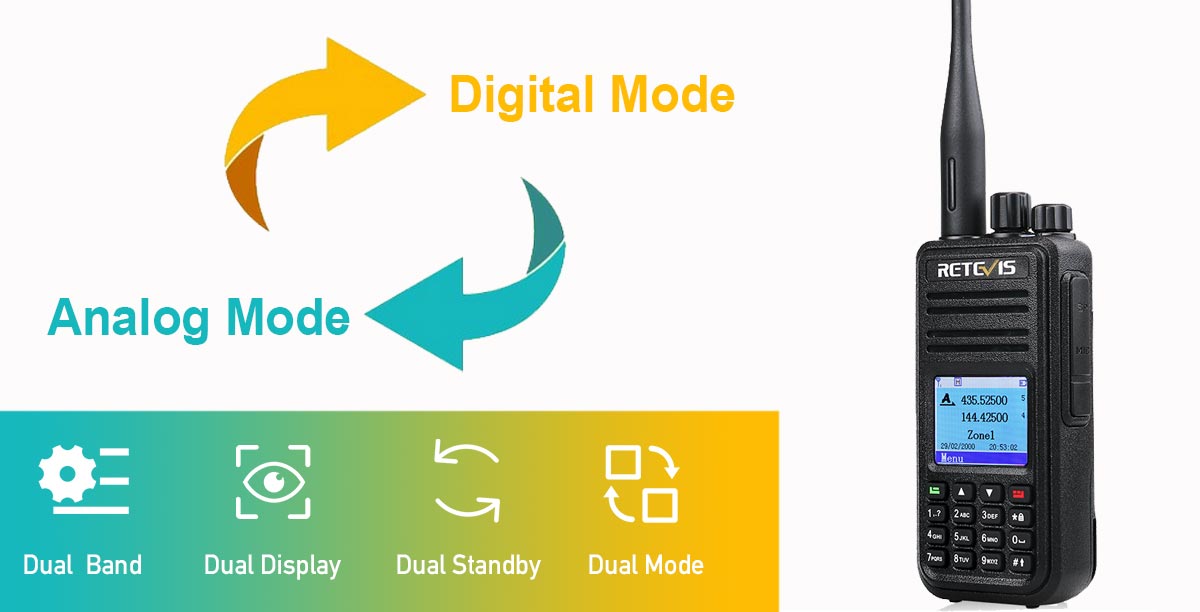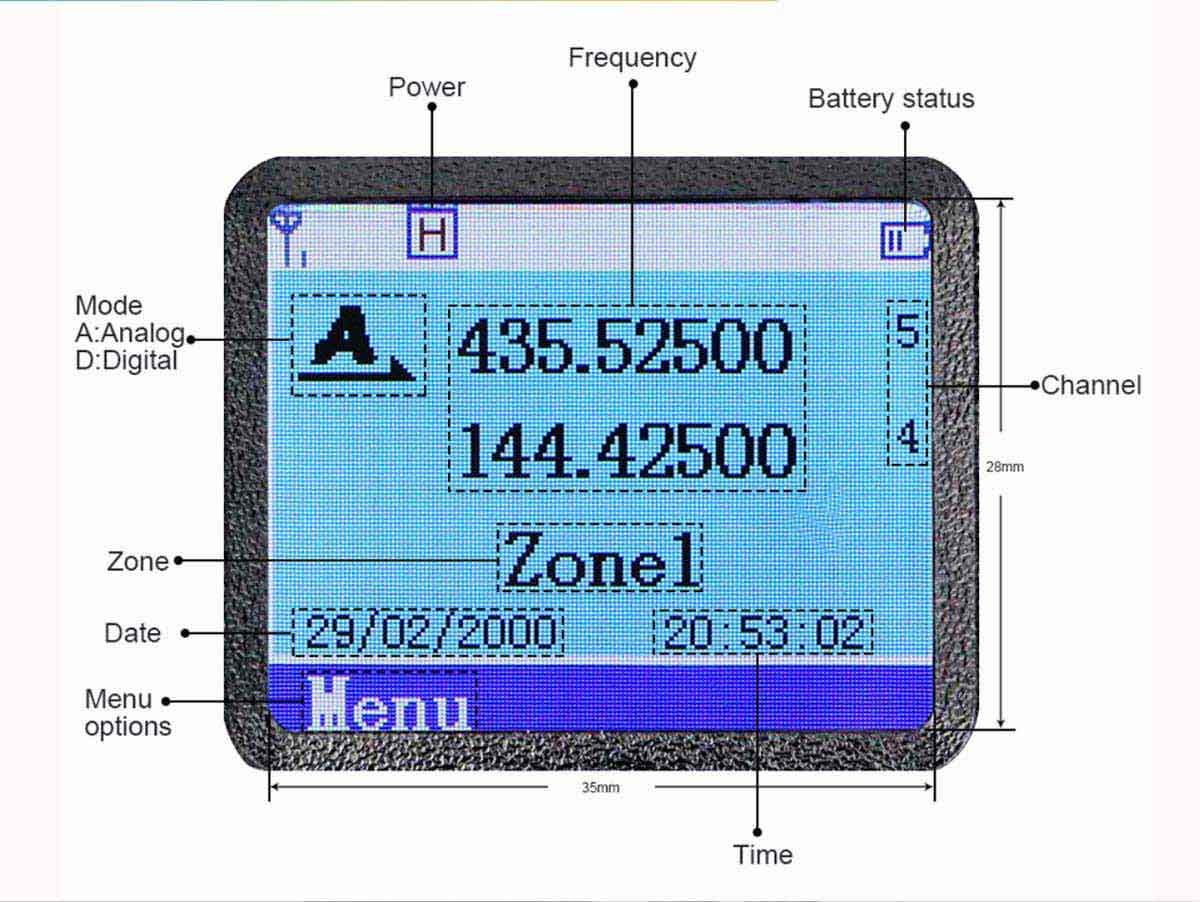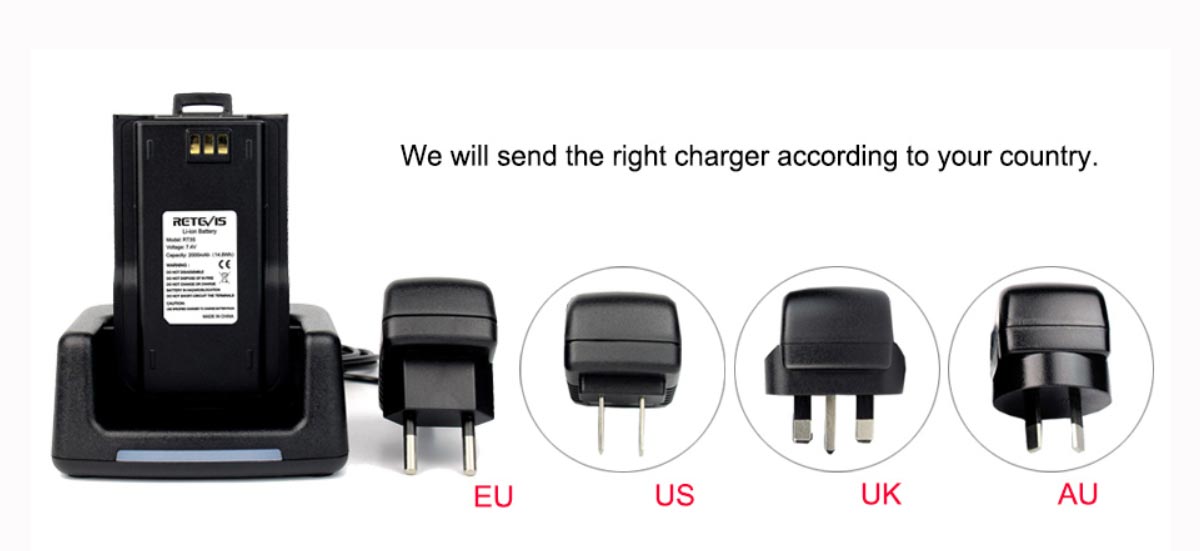 General specifications
Frequency
136-174&400-480MHz
Channels
3000
Frequency Stability
±1ppm
Operating Temperature
-30℃~+60℃
Operating Voltage
7.4V DC
Dimension
131 x 61 x 36mm
Weight
258g (with battery)
Battery Type
Li-ion
Battery Capacity
2000mAh
Antenna Impedance
50Ω
Audio Impedance
1W@16Ω
Channel Spacing
12.5KHz
Vocoder
AMBE+2™
Transmitter
Power
High≤5W, Low≤1W
Frequency Stability
±1.0ppm
Adjacent Channel Power
≤-60dB
Free Time Slot Power
TDMA:≤57dBm
Hum and noise
-40dB@12.5KHz
Spurious radiation
Antenna:9KHz-1GHz ≤-36dBm 1GHz-12.75GHz ≤-30dBm
FM modulation mode
11K0F3E@12.5KHz
4FSK digital mode
12.5KHz(data only):7K60FXD12.5KHz(data and voice):7K60FXW
Modulation maximum deviation
2.5KHz@12.5KHz
Nonactive slot power
-57dBm
Digital Protocol
ETSI-TS102 361-1,-2,-3
Audio Response
+1~-3dB
Modulation BER(bit error rate)
≤5%
Receiver
Analog Sensibility
0.2µV@12dB SINAD
Digital Sensibility
0.25µV(BER:5%)
Adjacent Channel Selectivity
≤-60dB@12.5KHz
Intermodulation
≤60dB
Spurious Response
≥70dB
Audio Response
+1~-3dB
Rated Audio Distortion
<5%
Rated Audio Power
1W
Modulation
≥45dB@25KHz≥40dB@12.5KHz
GPS
Use time-division multiple-Access
(TDMA)digital function
Dual time slot for repeater
Dual time slot for point to point
Firmware upgradeable
Lone worker
Encryption function
Compatible with Mototrbo TierⅠ&Ⅱ
Single call,group call and all call
Analog and digital combiend
Remote kill /stun and activate
Up to 3000 channels
Transmit interruption
Group call match(promiscuous)
Private call match(promiscuous)
Record
Emergency Alarm
VOX
TOT
Please Choose GPS or Non-GPS as your requirement
NOTE: Programming software: please click "support" to download
Order Handling Time within 3 Working days(Pre-sale products excluded).
205264 PEOPLE ARE LOOKING FOR THIS PRODUCT
---
What's in the Box?
1 x RT3S GPS two way radio
1 x Battery
1 x Antenna
1 x Adapter
1 x Charger
1 x User's manual
1 x Belt clip
1 x Sling
Product Reviews
---

I really tried to like it but every time I resolve an issue myself, I was presented with another. I eventually was able to get this radio working with my pi-star hotspot and also connected to my local analog repeater for VHF comms. Then I wanted to use the 100,000 digital contacts by upgrading the firmware with the file Retevis identified to use. The firmware upgrade process was uneventful, but unfortunately, I still could not import any more than 10,000 that the radio was setup to have using the CPS. I tried to manually add the 10,001st contact manually but the radio reported the contact list was full. Also the CVS display showed corrupt digital contact info. Tech support asked me to send my codeplug but after 1 week of no replies, it was time to move on. The RT3s hardware seems to be solid, but the firmware and CPS needs lots of improvements. While the price of the RT3s is affordable, it comes with lots of issues. Perhaps in hands of a person with the right technical skills and patience the RT3s can perform as it should. Good luck!

Anthony benner

great radio

This radio is amaziing

I have received the radio in a timely manner,dmr radio is good

Do not get this radio it will be programed one sec and it changes on its own accord the next I use vfo (,freqency mode) and its good when its good and aggravating when not

Solid radio, came broken though. I think it may have been used, there's a huge area of defective LCD screen. All the components were sealed and are perfect, the radio has huge problems with the screen.

Seems to be a very solid built radio. Easy to use and has great sound. Excellent little radio in my opinion.

Good service, great product, fair price.

I purchased this radio , the range up to 3mi .long range radio

First, kudos to the seller for great communication. Responded to me almost immediately. the radio is goos at present