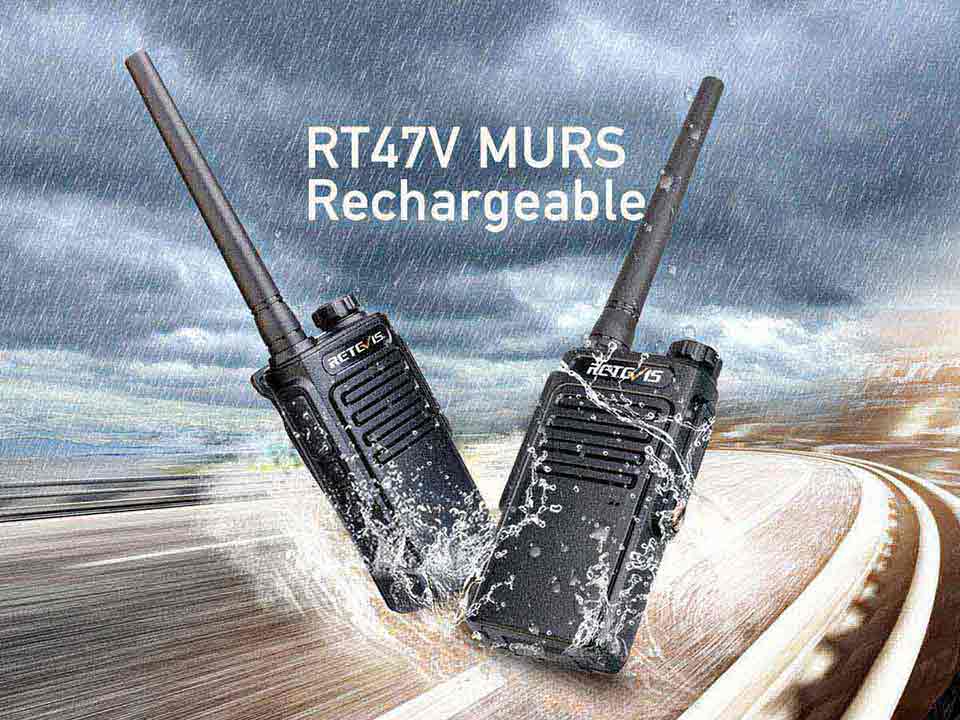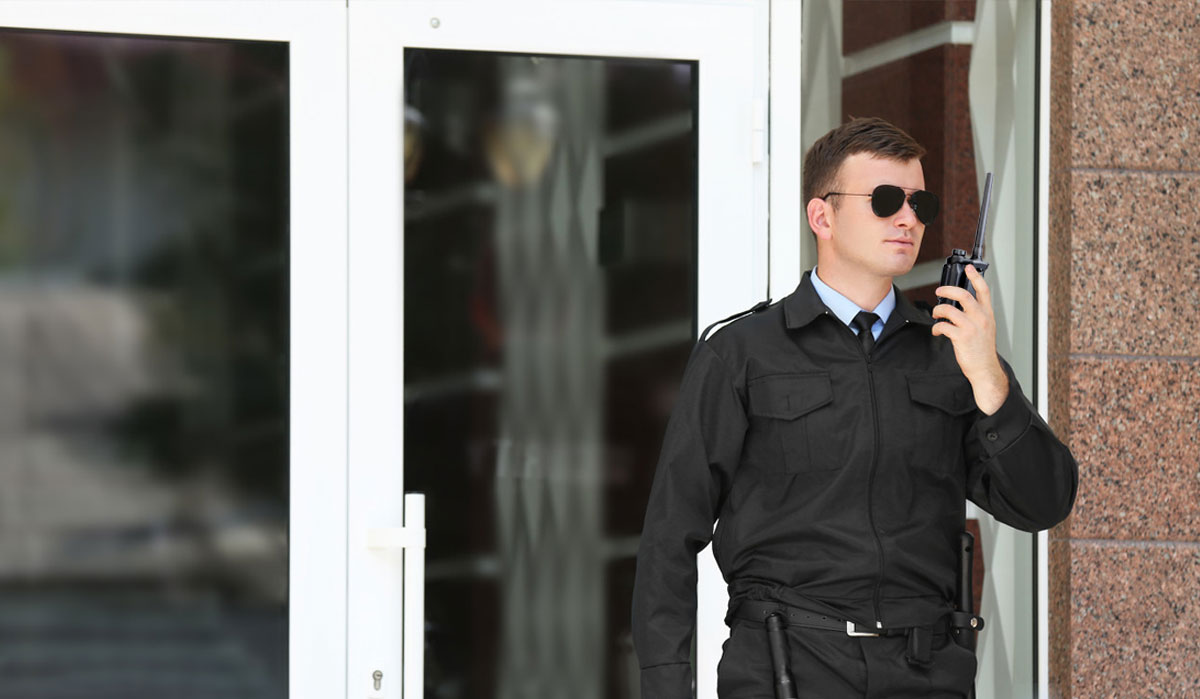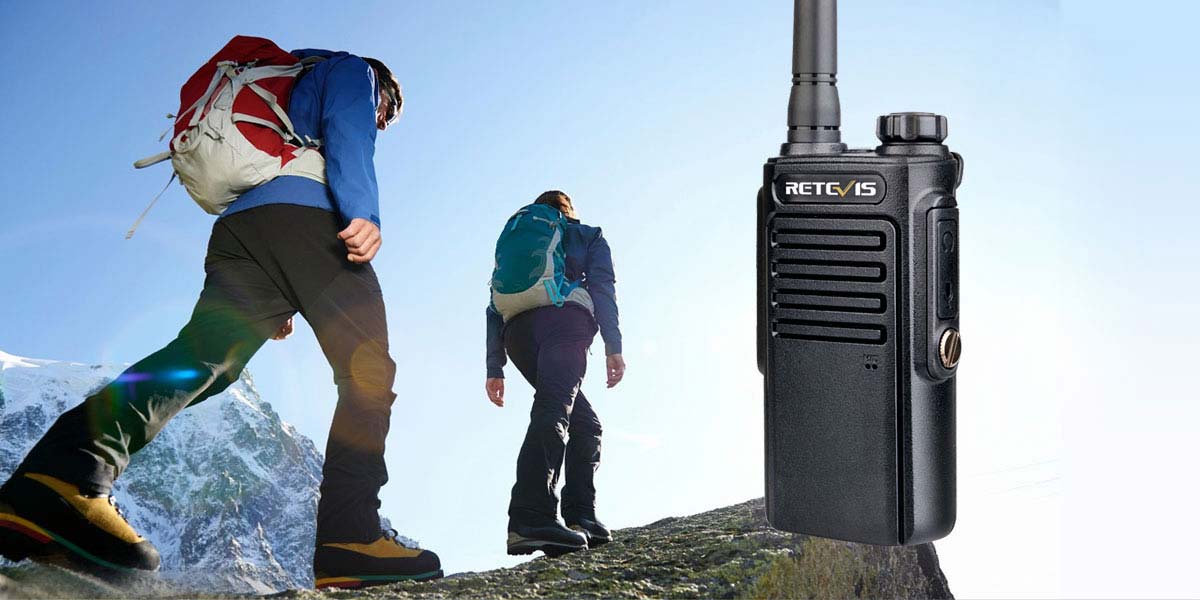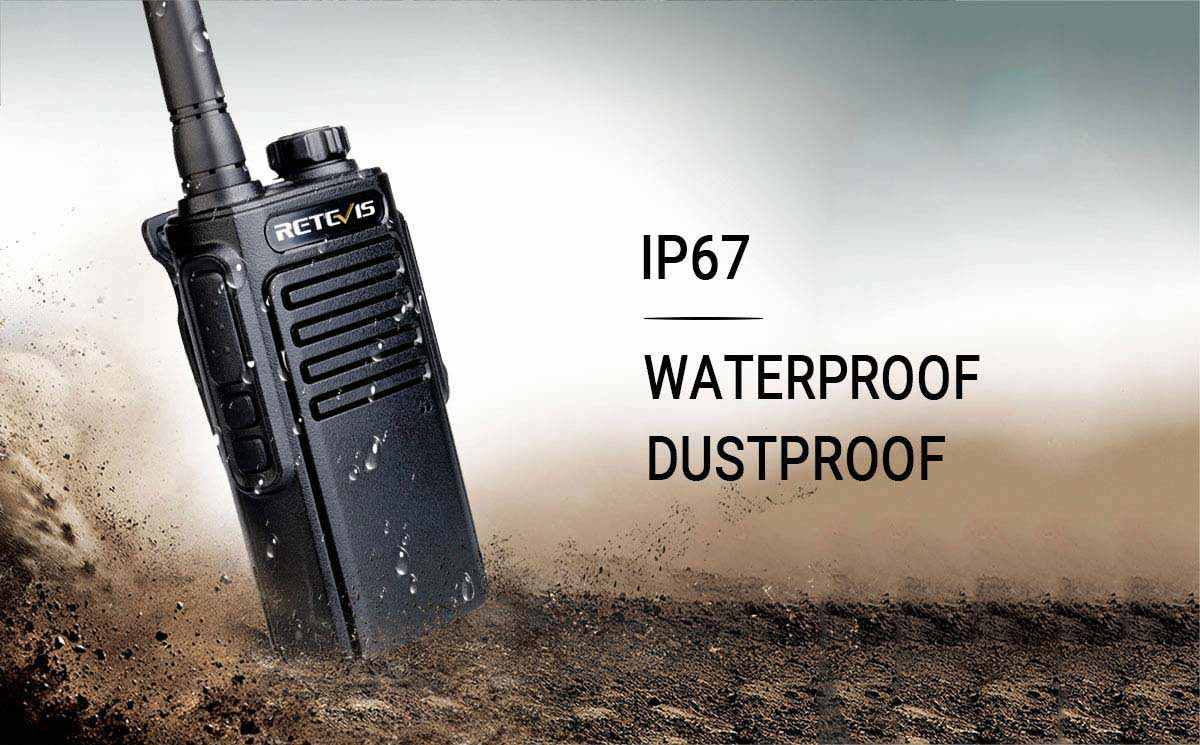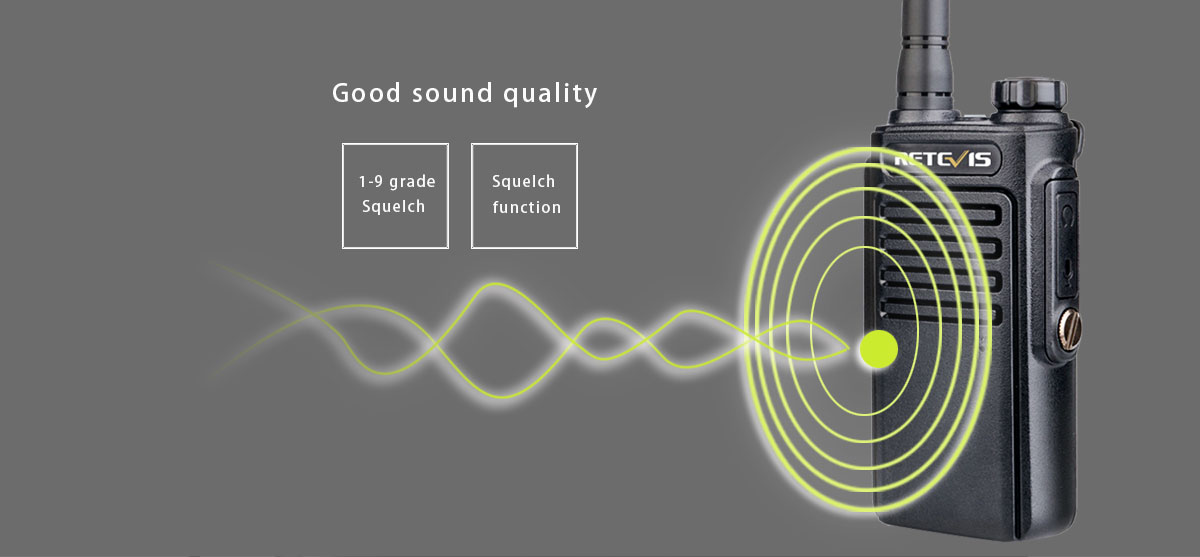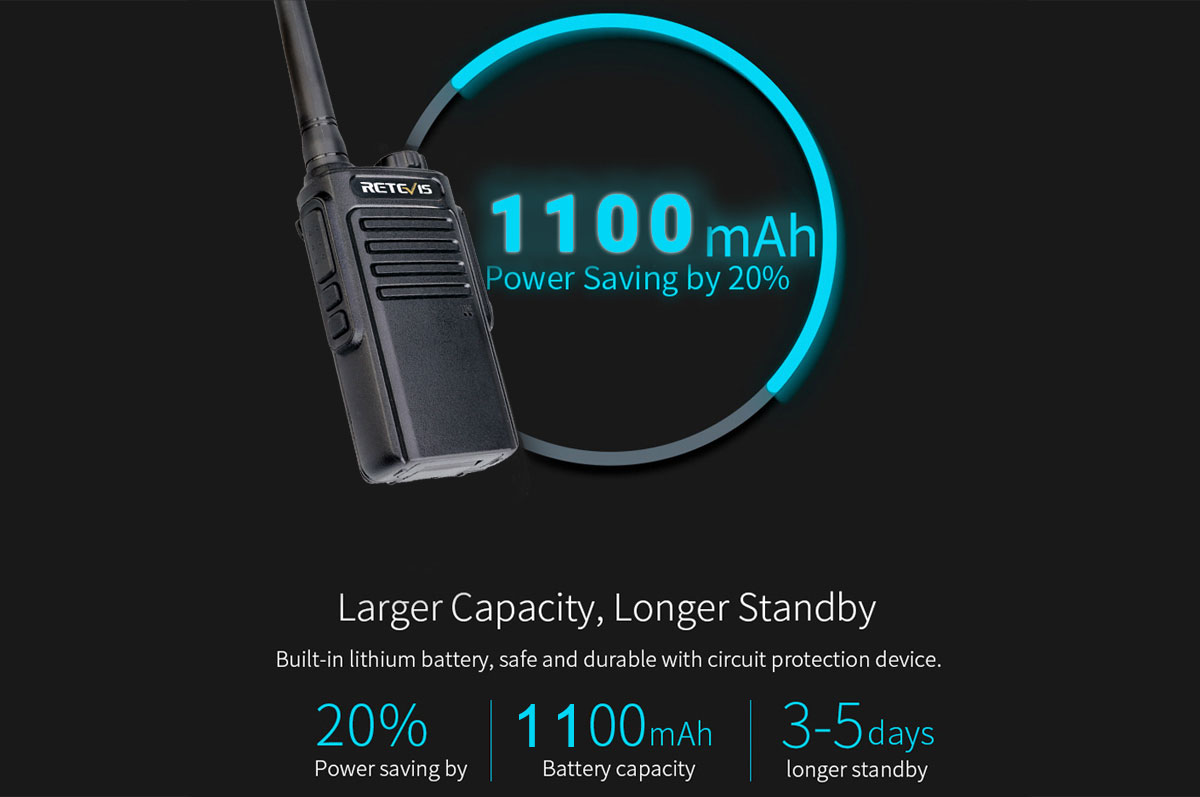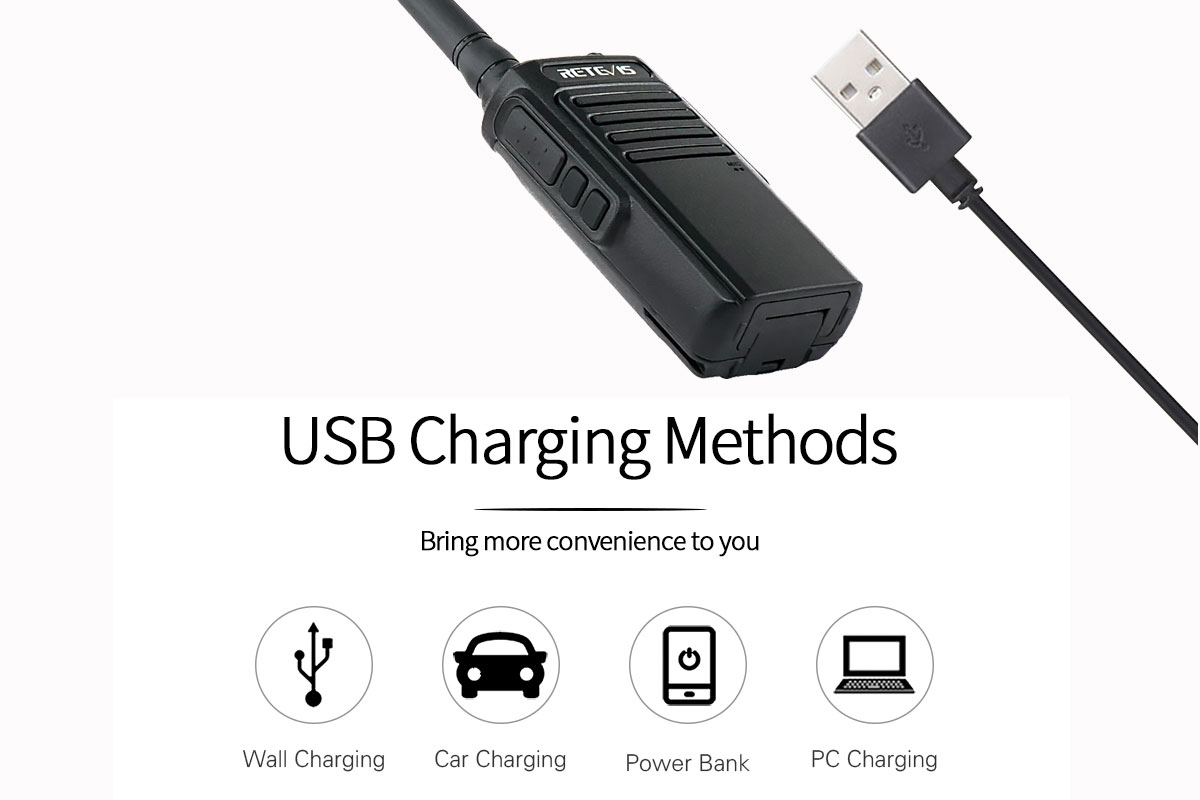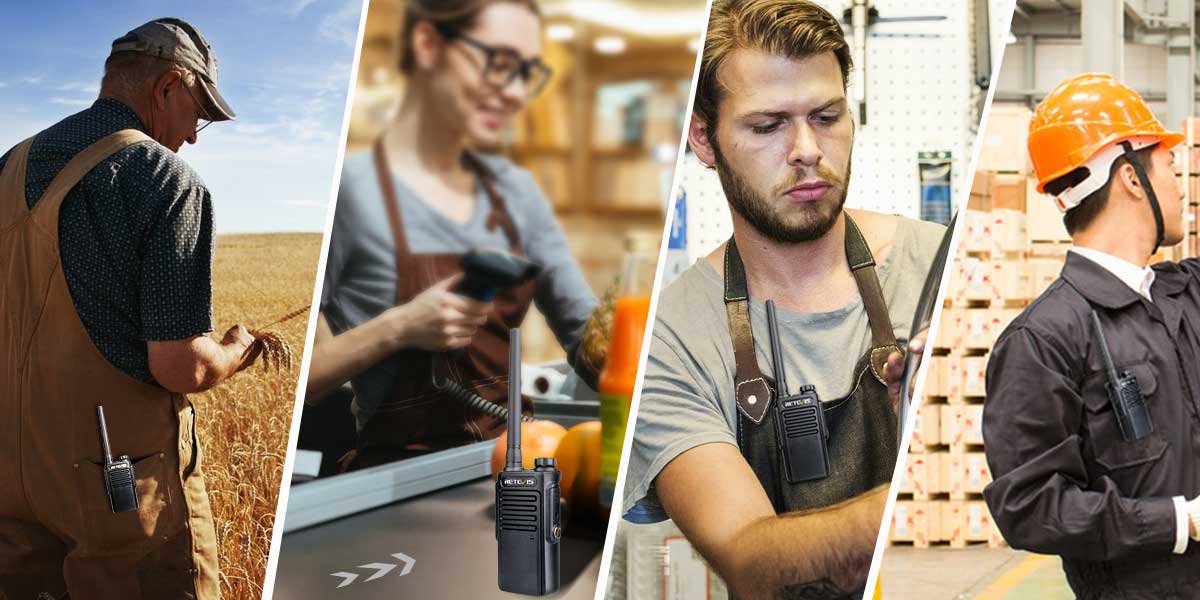 Specification:
General

Frequency Range

MURS

Channel Number

5

Working Voltage

DC 3.7V

Working Temperature

-10℃~+50℃

Antenna

High gain antenna

Antenna Impendence

50Ω

Working Mode

Simplex

Transmitter

Output power

≤ 2W

Modulation mode

16KF¢3E

Spurious radiation

≤ 7.5uW

Modulation noise

< -40dB

Modulation distortion

< 5%

Frequency Stability

5ppm

Maximum deviation

≤ ±5KHz

Current

≤ 1000mA

Audio response (300-3000Hz)

+6.5~-14dB

Adjacent Ch. power

≥ 65dB

Intermediation sensitivity

8~12mv

Receiver

Sensitivity

≤ 0.2uV

Occupied Bandwidth

≤ 16KHz

Selectivity

≥ 65dB

Intermediation

≥ 55dB

Audio power

> 500m W

Audio distortion

≤5%

Frequency Stability

5ppm

Current

55mA (when standby) 150mA (when working)

Audio response

+7~-12.5dB
Product Features:
Scan function

License-free

IP67 Waterproof and dustproof

Analogue mode two way radio

Simple and easy to use

Battery save function

VOX

Monitor

Busy channel lock

TOT

Low battery alert

Squelch function

CTCSS/DCS
MURS with the Removable Antenna
What's in the Box?
Package includes:

1 x RT47V MURS Handheld Rechargeable Radio

1 x Battery

1 x Belt Clip

1 x USB charging

1 x User manual

1 x

adapter
Product Reviews
---

excellent little radio!!!!!!!!!!!!!!!!!!!!!!!!!!!!!!!!!!!!!!!!!!!!

on Mar 14,2021

These were some of the first radios I got from Retivis. Well built and sturdy. I got the high gain antennas with them and they do well out to about 4 miles. The software allowed me to do everything I needed to do and set them up nicely. two of my favorite little radios. These are a great deal and I'm really happy with them, only complaint is I don't much care for the way accessories mount to them, although more secure, also more able to short if they get wet and if they wiggle they can glitch, rather have the Kenwood style plug ins.

Absolutely excellent products, substandard website

Barry Young on Feb 20,2021

The RT47V is an excellent radio. We use it when we are on the road with two or more vehicles. The radio is clear with very long range, it is tough and I think it is an excellent product. What is not good about this radio is that the website does not make it easy to select accessories that work with this radio. I mean why not have a list of accessories to choose from on each page where the radio is described? Seems like a small thing. Nobody wants to buy accessories that don't fit. Finding out which of the hundreds of accessories fit this radio from Retevis was a struggle. It took too much time effort, and emails to find out what works with this radio. For a company that is this smart and capable, the website is a real let down.