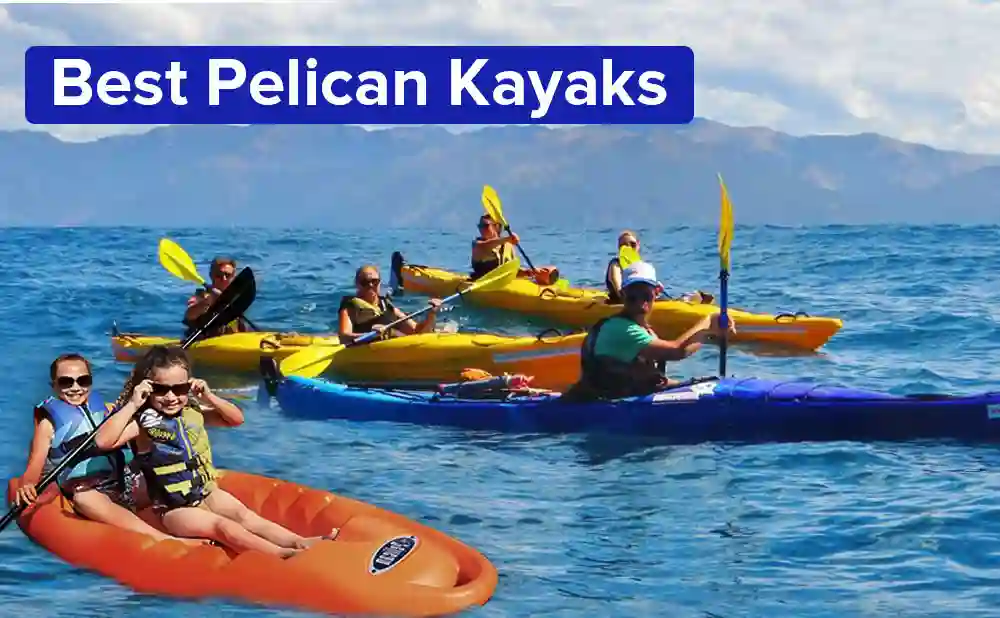 Kayaking is a great form of activity and most Pelican kayaks are thermoformed from RAM-X premium materials. RAM-X is a three-layer HDPE sheet with a top layer of high-grade resin. This material has a glossy surface and is more rigid than standard polyethylene. A sheet of RAM-X is heated and stretched over a mold using a vacuum. The two parts of the hull are then melted together to form a strong bond.
Next we'll introduce 6 of the best Pelican kayaks for fishing and paddling:
1. Pelican Maxim 100X
Sit In, Solo
10 ft and weighing only 36 lb, easy to store and transport.
Adjustable Ergoform backrest with seat cushion
Maximum capacity of 275 lb. / 125 KG
Specifically tailored to the average paddler.

2. Pelican Prime 100
Sit On Top, Solo
Maximum capacity of 325 lb. / 147 kg
Only 50 lb, this kayak is incredibly easy to transport.
The bottle holder allows for hydration and serves as a tie-down point for the paddle when not in use.

3. Pelican Solo 6
The best kids' pelican kayak
6 feet in length, 24-inch width, sutable for children.
The Solo 6 can carry up to 100 pounds, so it's ideal for children but may also accommodate a lightweight, small adult.
Safe boarding platform at rear end.


4. Pelican Sonic 80x
TheSonic 80Xis specifically tailored to smaller paddlers.
Weighing only 25 pounds, it's our top pick for the best lightweight Pelican kayak.
At 7 ft 9 in and weighing only 20 lb, this kayak is perfectly scaled down in size to suit smaller paddlers.

5. Pelican 130x TandemA
2 seat kayak, a maximum capacity of 500 lb, extra moulded middle seat provides plenty of room for a kid's party or whatever you want to bring for a family outing.
At 73 pounds, this tandem kayak is lighter and easier to transport than a typical tandem kayak.

6. Pelican Saber 100x Angler
Relatively lightweight (50 pounds), easy to transport.
Includes fishing accessories, you don not purchase to extra fishing accessories.





pelican kayaks for fishing,
Pelican Kayaks,
Paddling
---