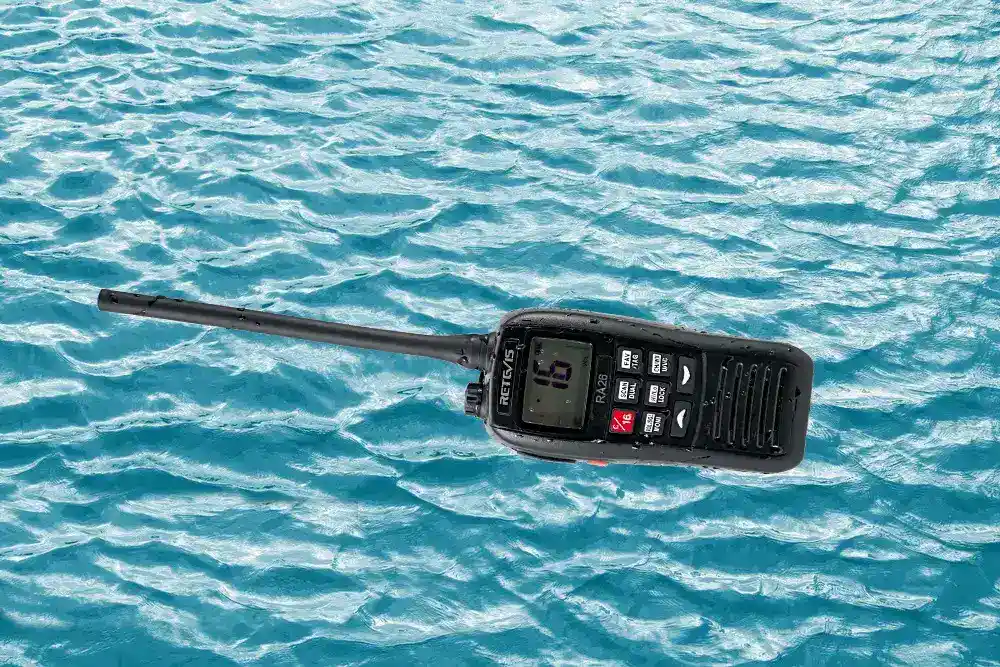 Many people have high hopes for their marine radios. They understand that a boat lives in the water, so they think that anything the boat touches should be completely waterproof and function just fine no matter what.
That isn't always the case with marine radios, but today we're going to take a look at everything that marine radios go through. They have to face a lot of bright sunlight, high and low temperatures, and may even be out in the rain.
They are conditionally waterproof. For example, the Retevis RA26 can withstand being submerged in one metre of water (about 3ft) for 30 minutes with no water intrusion. If the radio ever goes overboard, you should retrieve it as soon as possible. Remember that even submarines will get crushed if they submerge beyond certain depth. We make quality radios, but we cannot change the laws of physics!
When your waterproof walkie-talkie falls into the water, what should you do subsequently to ensure the use of the latter.
If your Retevis radio does get submerged then a good practice is to rinse the radio with tap water and dry thoroughly to prevent a salt build up as salt can cause serious corrosion. After repeated exposure to spray all battery contacts should be inspected, cleaned and lightly greased. Knobs should also be removed and control shafts cleaned and re-greased likewise. After any exposure to moisture the radio should be thoroughly dried.
waterproof walkie talkie,
marine radio,
retevis RA26,
marine radio FAQ
---