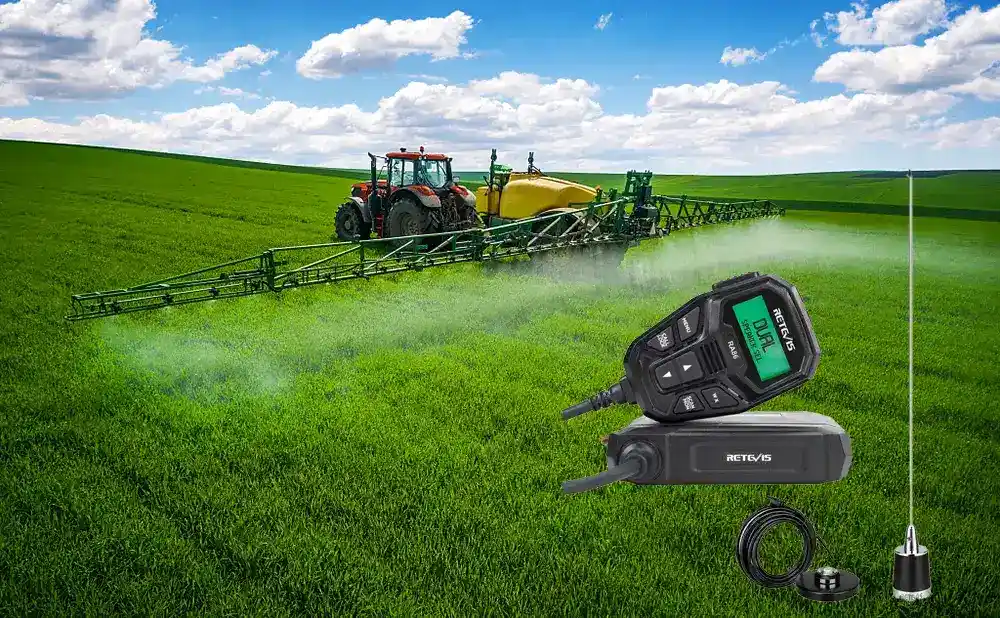 Farms can range from just a few acres to a massive plot of land, and farmers know the difficulties of being able to communicate with their employees and those who work on the farm with them - that's why many use two-way radios to communicate during the day. Walkie talkies are a great way for farmers to convey a message to anyone they need across a vast plot of land, and to make sure everything is running smoothly during day to day operations. Being able to consistently and seamlessly communicate with everyone on a farm can reduce wasted time and save money.
If your farm is a large farm and you want to enhance the communication distance, you can buy RA86 mobile radio Farm Tractor Bundle.
RA86 GMRS Mobile Two Way Radio with Integrated Control Microphone, GMRS frequency band, 30Channel, NOAA WEATHER SCAN + ALERT.
and you can choose the long high gain antenna, and you can RA86 GMRS Mobile Radio and NGP Antenna Farm Tractor Bundle with NGP Antenna.
guji
walkie talkie for agriculture,
mobile radio for agriculture,
Best mobile radio for agriculture
---