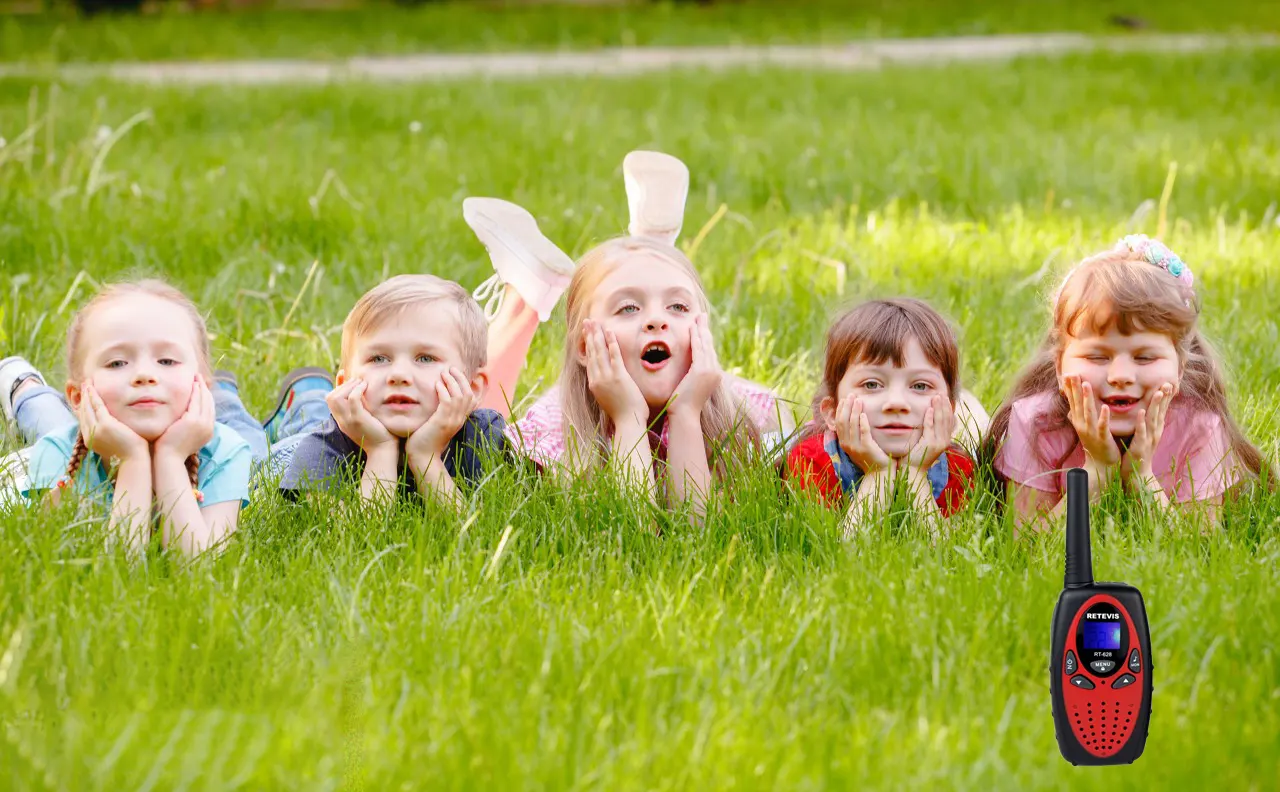 Even if you have a cellphone, there are still plenty of opportunities for a good walkie talkie in your life. Maybe you're someone who likes to go outside hiking and camping and wants to stay in touch with your group outside of cell service, you work in a busy warehouse or restaurant where communication is key, or you just like the ease of one button communication. They can also come in handy on film sets and other production environments where quick comms are key.
The Retevis RT628 is a jack-of-all-trades walkie-talkie that offers curious, imaginative kids a user-friendly, durable device. Kids of all ages will love that this Retevis model looks just like the real thing instead of a toy. In fact, the company manufactures walkie-talkies and radios for outdoor enthusiasts and workers, and even sells marine radios and other professional two-way communication devices.

These drop-resistant walkie-talkies can communicate using one of 22 available channels. A lock feature ensures that, once a frequency is set, kids won't accidentally switch channels and lose the connection. The range is up to 1 mile (depending on the terrain), which makes the Retevis a great walkie-talkie for neighborhood use or for playing around while hiking out on the trail with family and friends. These walkies also feature a non-slip handle, a belt clip, a backlit LCD display, a low battery indicator, and superb sound quality. Another feature that sets the Retevis walkies apart is the headphone jack, which allows kiddos to connect any 2.5 mm headphones to the device.

Pros

Channel lock
Looks like a real walkie-talkie
Hands-free VOX option

Cons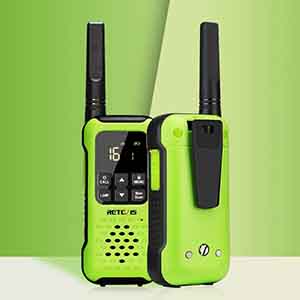 Need a reliable and waterproof two-way radio? Then the Retevis RT49p radio is a great choice. This radio has a waterproof and floatable design, making it ideal for wet and rainy outdoor activities. With 22 channels, rechargeable batteries with 5-8 hours of battery life, and NOAA weather warning capabilities, this long-range radio is fantastic for kayaking, whitewater rafting, and canoeing. The best part? The Retevis RT49p works with any brand of FRS radio, as long as you're on the same channel. We like that the radio has a short, fixed antenna that's strong and won't get lost easily and a built-in flashlight that switches on automatically when it falls into the water.
What We Like
Waterproof and floats
SOS emergency alarm
Built-in flashlight
What We Don't Like
Battery life is limited
No voice activated transmission
best walkie talkie 2022
---