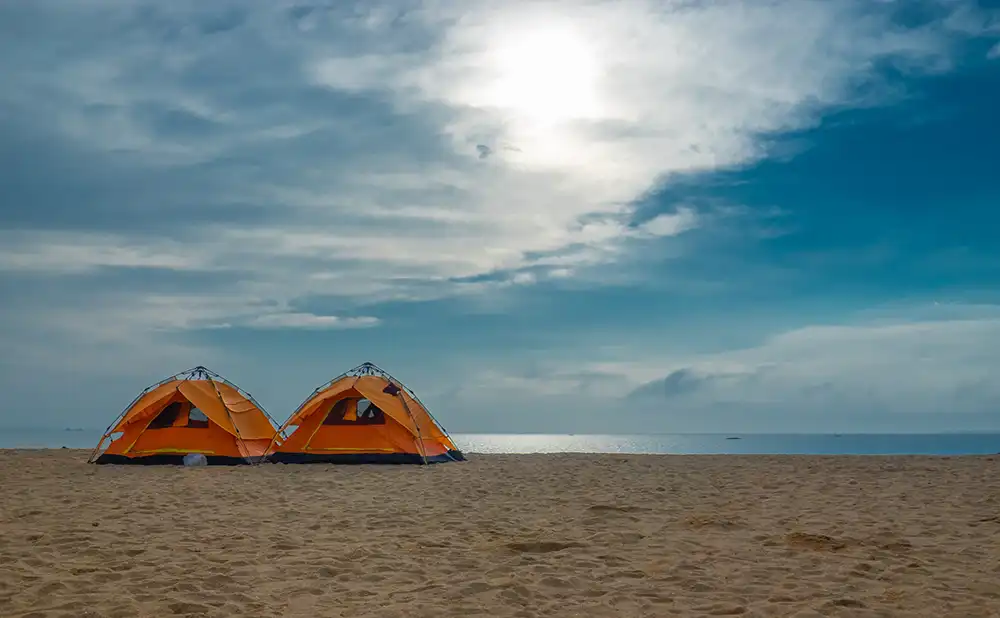 If you're a novice camper, exploring the wilderness is a very difficulit thing, but you can start your journey with beach camping.
Why should you go beach camping?
Experience: The fantastic weather, beautiful sunsets, and amazing wildlife are some of the few things,and Breathing in the fresh beach air or waking up beside the rough waves can ease your worries and get you out of the city.

Applicability: Beach camping has something for everyone and family, It's also a great time to pass time and create memories with your family.
In addition to enjoying the beautiful scenery and relaxing, the most important thing is to pay attention to the safety of family and friends, maintaining good communication is a must, then the best communication for beach camping communication is: A waterproof walkie-talkie, let your beach Camping is more exciting and safer.
What to Pack for Beach Camping: Beach Camping Checklist


walkie talkie for caamping,
beach camping,
waterproof walkie-talkie,
retevis RT47
---