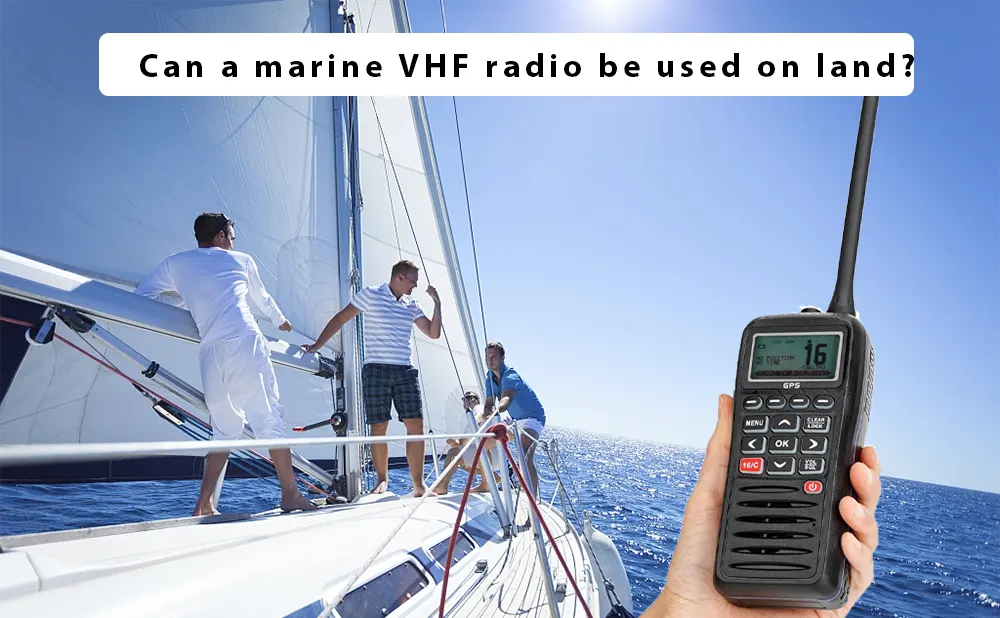 Do marine radios work on land? Marine radios can function on land; however, because marine radios are used by vessels in situations of distress, navigational issues, personal communication, and business needs, it is not legal for a person to use a marine radio on land without an approved coast station license.
Marine Radios Licenses
Marine radios can be obtained, but it is illegal to use them for personal use or on land.
Only the Coast Guard or water vessel owners that meet specific criteria are granted a special license that allows them to own and use these radios.
Important Update:
As of September 2016, the FCC now permits the limited use of handheld VHF radios ashore to communicate with a vessel offshore. Use must be in (or near) areas of maritime and boating activity and within three miles of the water. Communications using such radios must relate to the operational and business needs of the associated vessel and must be limited to the minimal practicable transmission time. Use must follow standard VHF operations protocol. The FCC has reasoned this decision will encourage more boaters to carry a VHF radio. FCC 16-119, 80.115(a)(2).
marine VHF radio,
VHF radio
---