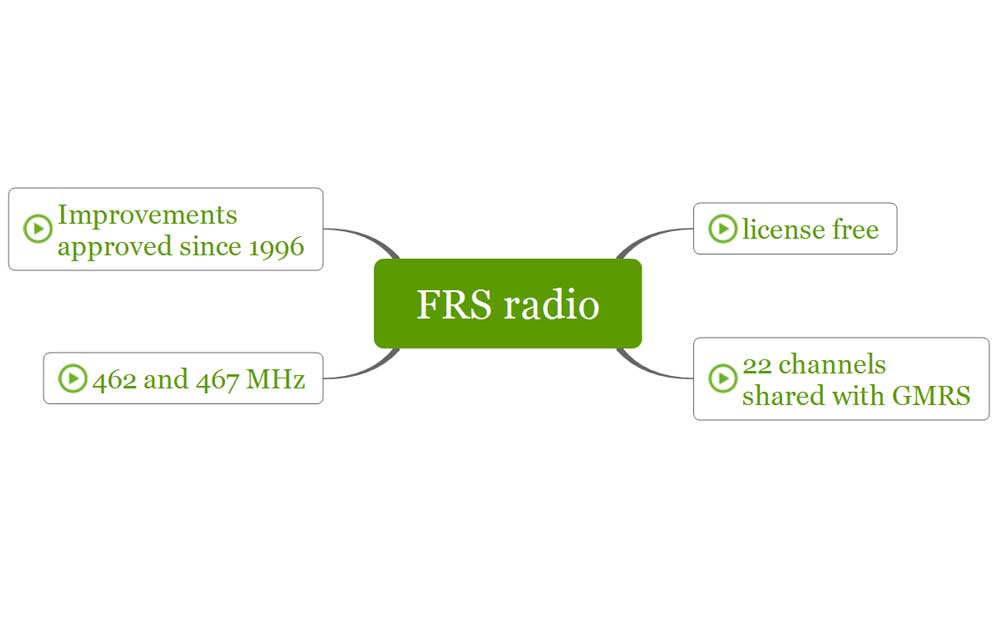 Family Radio Service (FRS) is a private, two-way, short-range voice and data communications service used to facilitate family and group activities. is an improved walkie-talkie radio system approved by the United States since 1996, in the ultra-high frequency (UHF) frequency range around 462 and 467 MHz, It does not suffer the interference effects found on citizens' band (CB) at 27 MHz, or the 49 MHz band also used by cordless telephones, toys, and baby monitors.
FRS has 22 channels in the 462 MHz and 467 MHz range, all of which are shared with GMRS.
FRS two-way radios are also widely adopted by commercial interests as a low-cost, license-free alternative to commercial frequency bands.
FRS radio,
FRS,
license-free radio,
UHF radio
---