This article provides information on getting an FCC Registration Number (FRN). You need an FRN if you are "doing business with the FCC." Filers registering for a new FCC Registration Number (FRN) must first establish an Username Account via the Commission Registration System (CORES) at https://apps.fcc.gov/cores/userLogin.do?csfrToken= . After the Username Account is created and activated, filers then register for an FRN. Once an applicant establishes a username account existing or new FRNs can be linked to the account.
Step-by-step instructions on establishing a username account are below.
1. Register FRN number, click FCC Universal Licensing System (ULS)
2. Select "NewUser Registration" on the ULS page.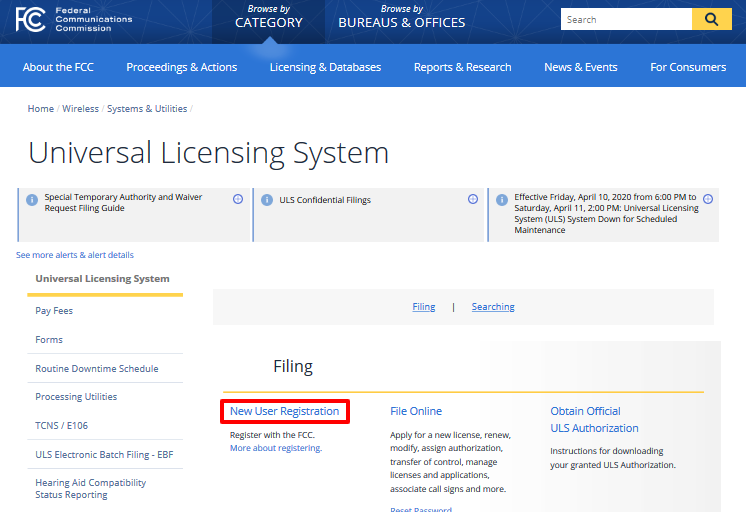 3. Go to the FCC Registration page and click "REGISTER".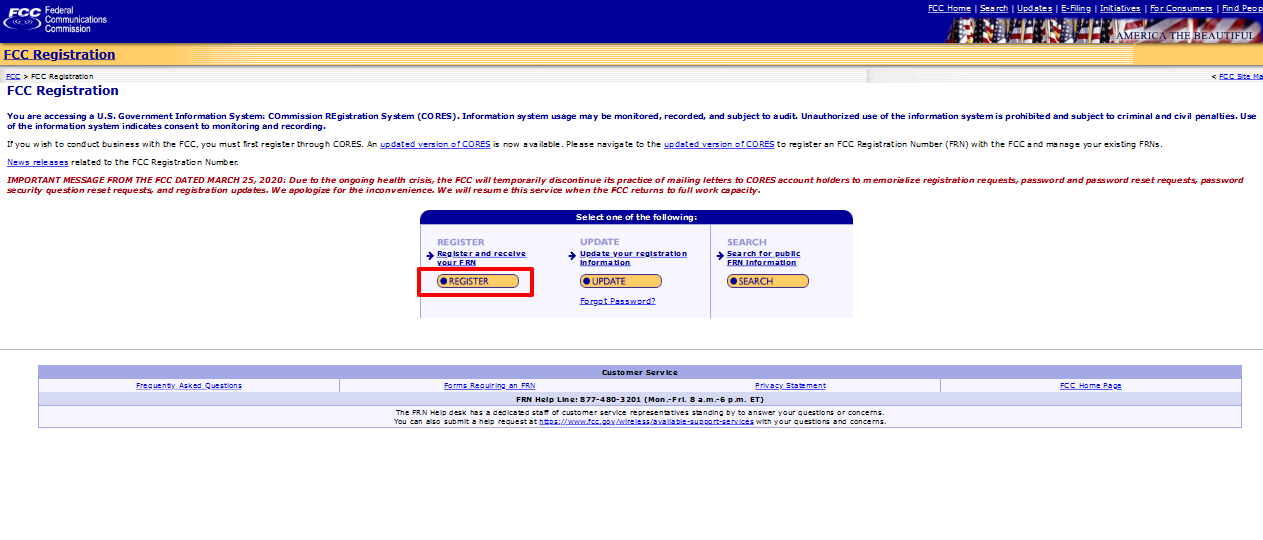 4. On the Registration Type page, if it is an individual, select "An individual", whether the address is in the United States or territories, select "Yes", and then click "CONTINUE".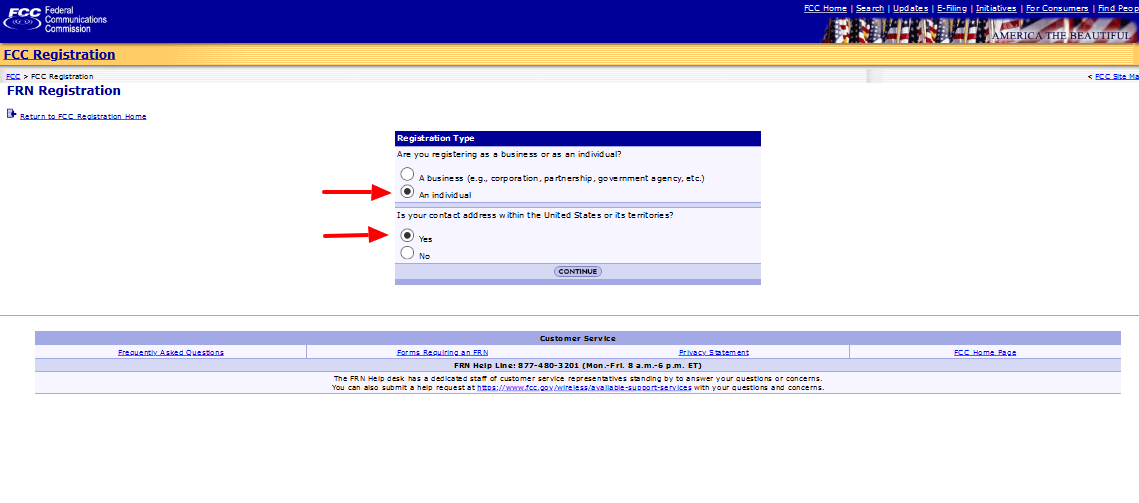 6. Fill in basic personal information, name, social security number, address, etc. (* is required), and click "Submit" after filling in.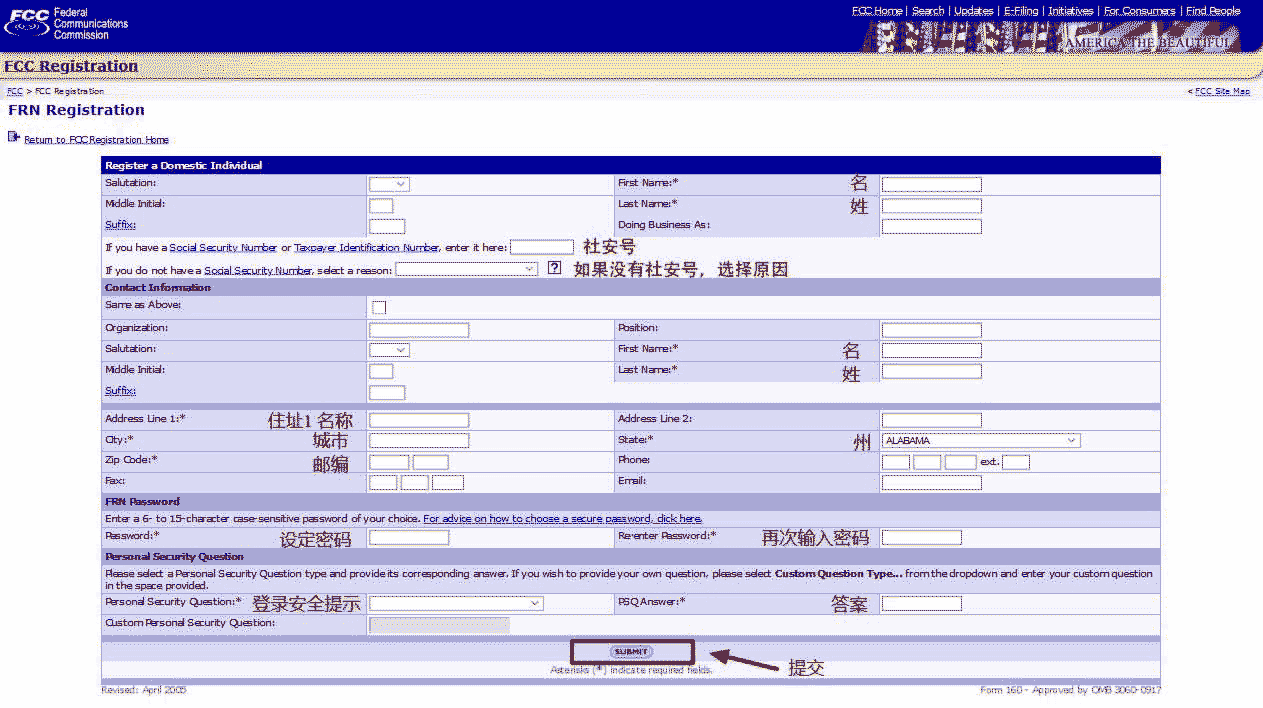 7. After successful registration, write down the FRN Number and password in order to register for GMRS.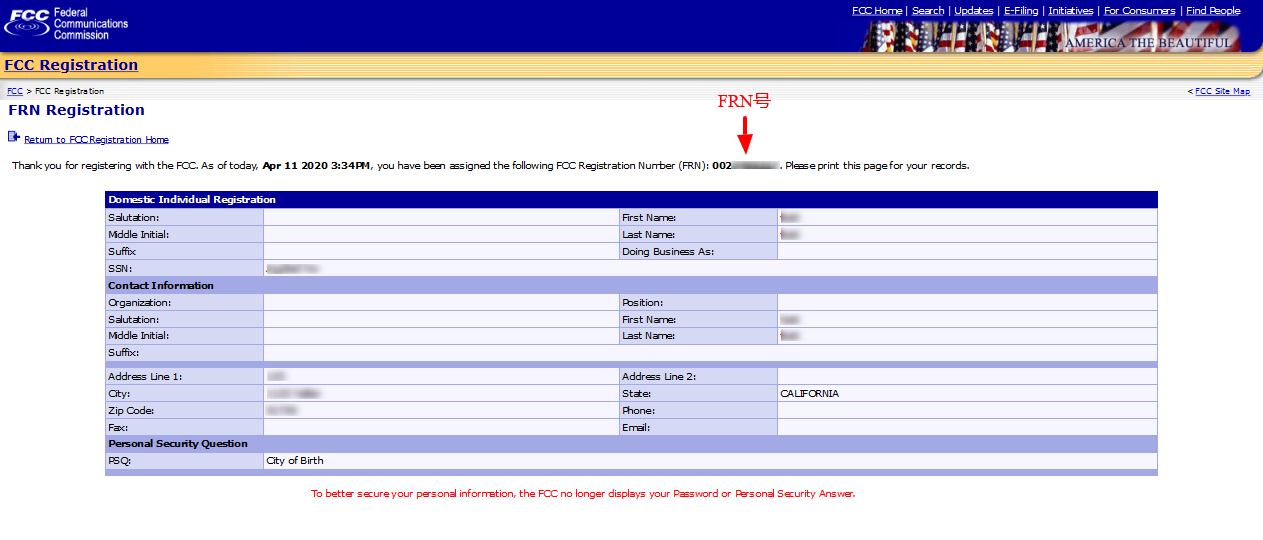 Note: The article is reproduced from http://qiangyou.org/bbs/forum.php?mod=viewthread&tid=47403