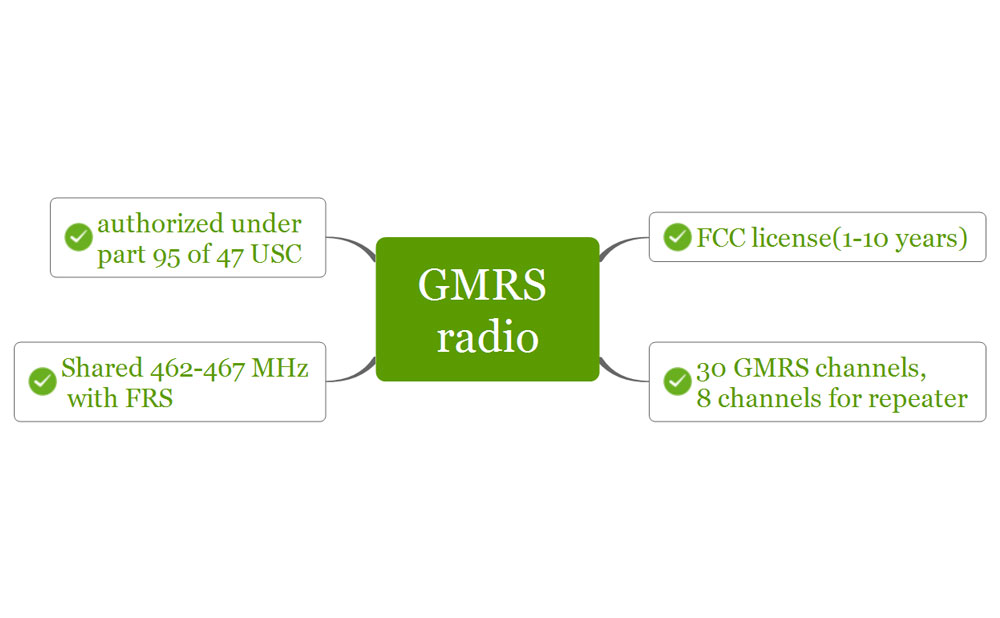 The General Mobile Radio Service (GMRS) is a licensed radio service that uses channels around 462 MHz and 467 MHz, which is used for short distance commumication and authorized under part 95 of 47 USC.
An FCC license is required to operate GMRS system, but some GMRS compatible equipment can be used license-free in Canada.
the application fee for a GMRS license is $35 , The GMRS license is still valid for 10 years and covers an entire family.
There are 30 GMRS channels with a bandwidth of 25 kHz, 8 channels for simplex communication or repeater output.




GMRS radio,
GMRS
---