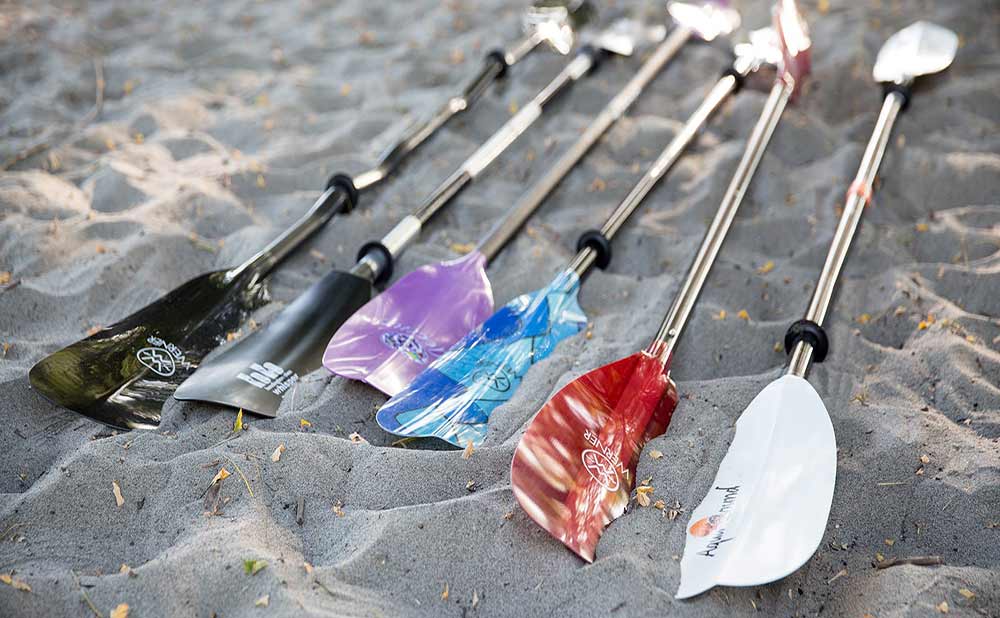 A suitable kayak paddle is very important because you need paddles to keep the balance of the kayak and keep the kayak moving, so choosing a suitable paddle will make your paddling easier and the journey will be Better.
Important factors in choosing a kayak paddle:
Length: Depends on the width of the kayak and your height.
Materials: Materials vary by cost, lightness and durability, and feel in the hand.
Blade: The way the blade is shaped and sized influences the power and efficiency of your stroke.

paddle Length
The wider your boat is, the longer your paddle needs to be. Your height is also a factor, especially for a narrower boat: Taller paddlers need longer paddles.

Materials
Plastic/Nylon Blades
low-price, It can crack, though, and degrades when left in the sun.
Fiberglass Blades
excellent performance and durability, rigid fiberglass blades are efficient in the water.
Carbon-Fiber Blades
Top performance, truly ultralight materials are most efficient in water.

Shaft Materials
Aluminum, the most wallet-friendly shaft material, is durable and serviceable.
Carbon and fiberglass shafts are durable, strong and lightweight.

Blade Design
Most paddle blades feature an asymmetrical dihedral shape. An asymmetrical blade is relatively narrow and shorter on one side. That angles it so the surface area of the blade is more uniform when it's pushing though the water.
Because they're lighter, narrower blades are comfortable for long stretches of paddling; that's especially helpful on a full-day tour or a multiday trip.

Choosing the right kayak and kayak paddle will help us glide through the water very easily, but to make the whole journey go smoothly, rescue equipment and communication equipment are essential, especially in the sea where the signal is missing, we need Have a waterproof radio ready to send out a distress signal when danger comes.

kayak,
kayak paddle,
waterproof radio
---