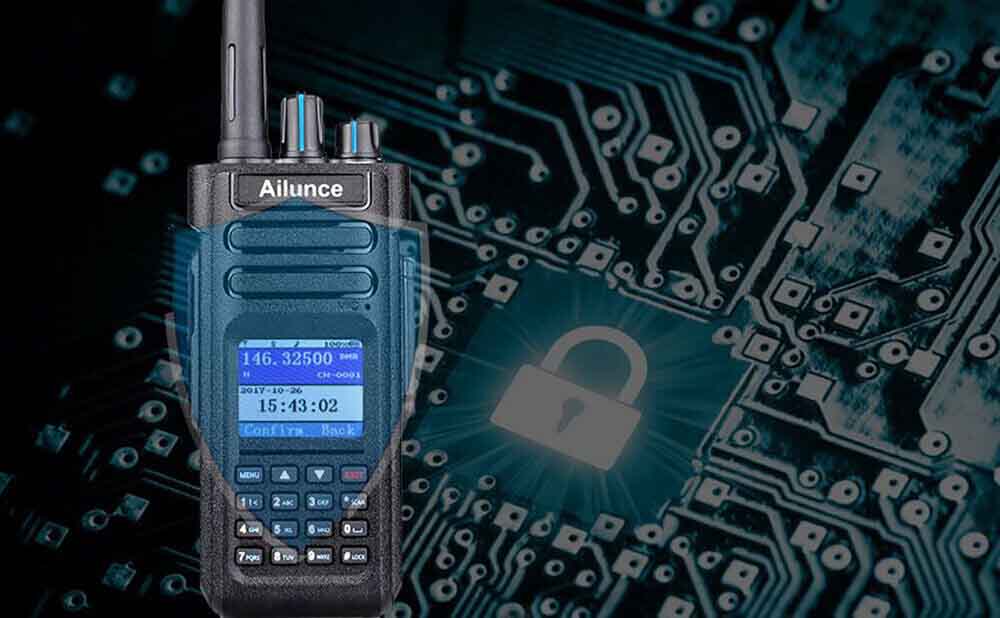 If you want to communicate with your friends on the same channel, but don't want others to hear your conversations, then you can use Ailunce HD1 to set up channel encryption so that the conversations between you and your friends will not leak out, guaranteeing its privacy and security.
1. Set DMR channel and ensure that communication is OK
For an example, I want radio-A and radio-B to commmunicate with encryption on the below channel.
TX: 439.40000MHZ
RX: 439.40000MHZ
Colour code: 1
Time slot: 1
Group cotact: TG91

2. Set the encryption as below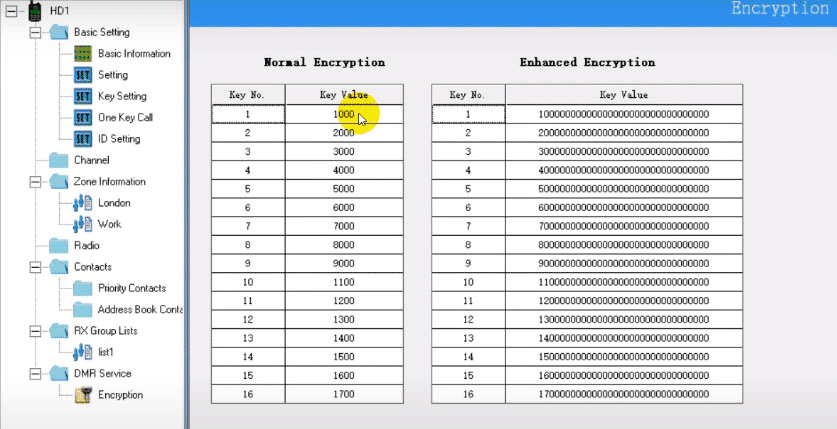 3. Select encryption mode on the channel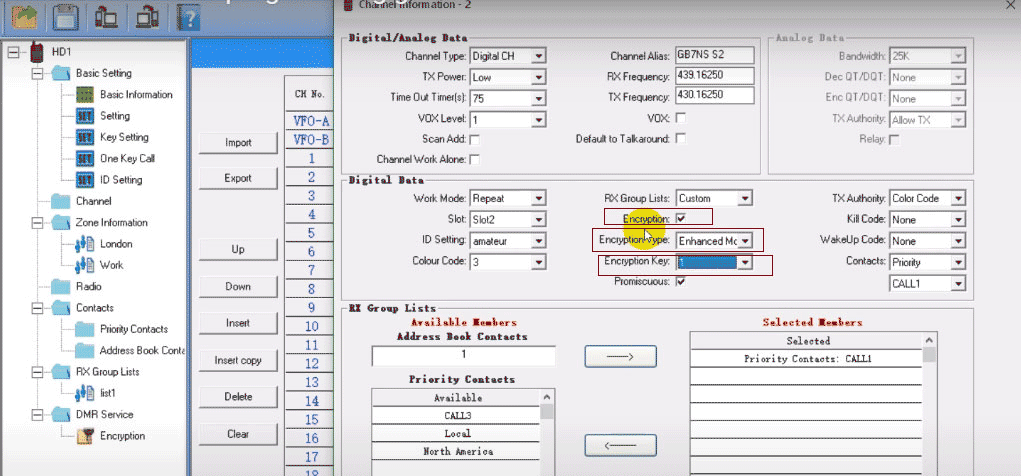 For more details, please refer to: https://youtu.be/dMsW9DOlsGY
Ailunce HD1,
encryption setting,
ham radio
---