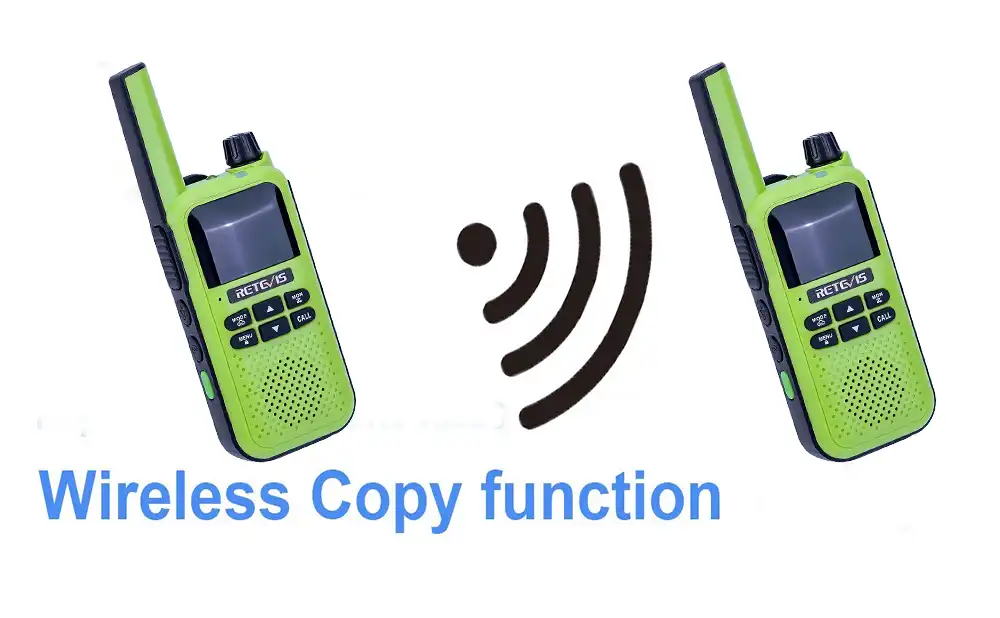 The easy pairing function allows a group of walkie-talkie users to quickly and simultaneously program all their walkie-talkies to the same channel and sub-code settings.
Press side key 2 button, it will appear

icon, The radio enter the pairing mode, and is waiting to receive the channel and subcode settings from the leader radio.

On the leader walkie-talkie, press the pairing button once, the icon flashes on the display, and then press the button again. The red indicator light is on, the leader walkie-talkie starts to transmit settings to the member walkie-talkie, the red light is off, and the transmission is complete.
RA19,
two way radio wireless copy
---