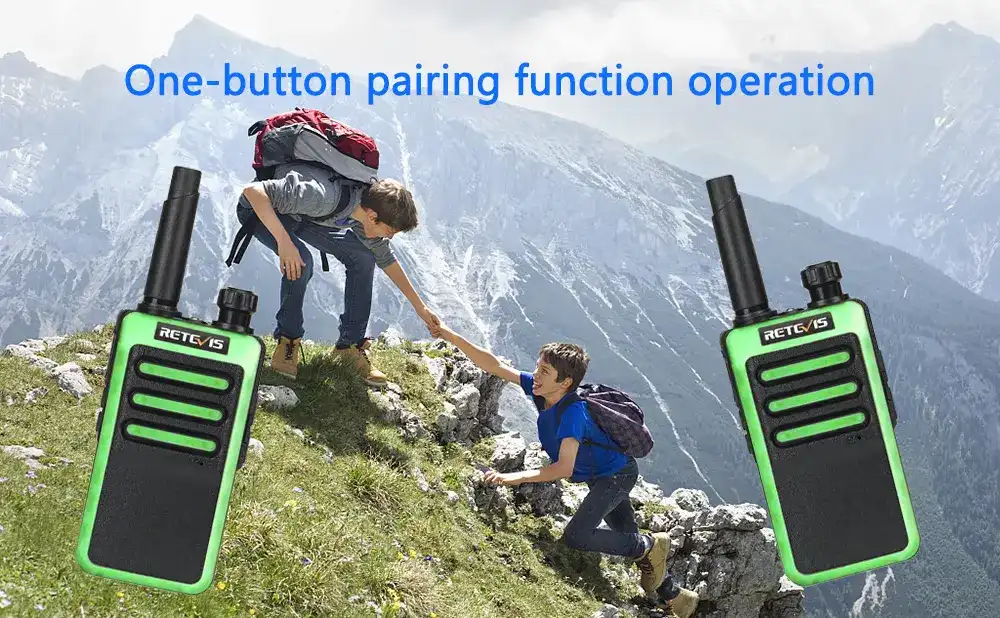 One key frequency pairing
1. A machine turn to the first channel and turn off the radio, and then press the channel up key and turn on the radio, enter the one-touch frequency function, enter the frequency is a blue light will flash slowly (enter the frequency function, A machine can switch channels, that is, which channel you want A machine to copy the frequency of other transmitters)
2. In the A machine call distance of 1 m range, there are other machines B machine transmitting, then the A machine current channel will copy to the B machine transmitting channel frequency and sub-audio, to achieve interoperability.
Note: to be in the case of a strong signal to the frequency, so that the frequency is more stable and not offset, the standard within 1 meter effect is better
Note: This function is a function of other brands of intercom when the interconnection is completed, please reboot the use of the frequency, otherwise it will consume power very quickly.

Note: If the B machine open scrambling frequency, then the A machine copy is not clear after hearing.
retevis RB66
---