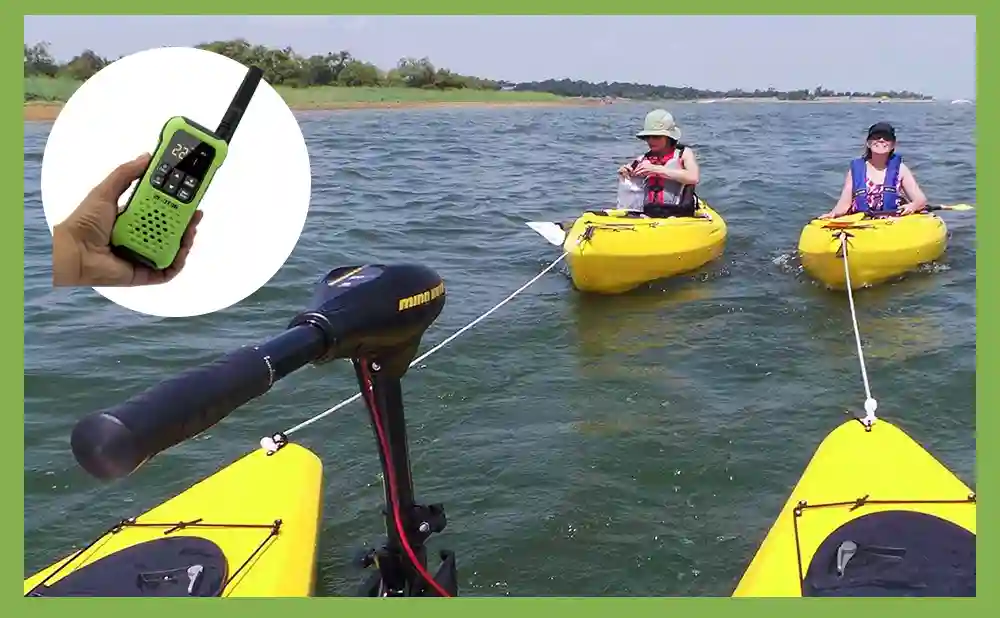 When your buddies or team members are in trouble, or you meet a kayaker on the road and they can't paddle or get ashore, we can help them with a tow strap, which is why it's important for you to bring a tow device - and how to use it on every trip, which is a very important part of kayak rescue.

Unpack and pull out the carabiner end of the cord. Clip the carabiner of the energy chain to the static deck line on the bow.
A forward position switch or any solid anchor will also work. Depending on the setup of their boat, you may need to get creative.
Paddle forward until there is tension in the rope, then proceed at a steady speed.
In the process of towing the kayak, you guys need a waterproof walkie talkie to make sure his kayak is on while you haul his kayak, communicate at all times, and stay safe.


kayak rescue,
waterproof walkie talkie
---