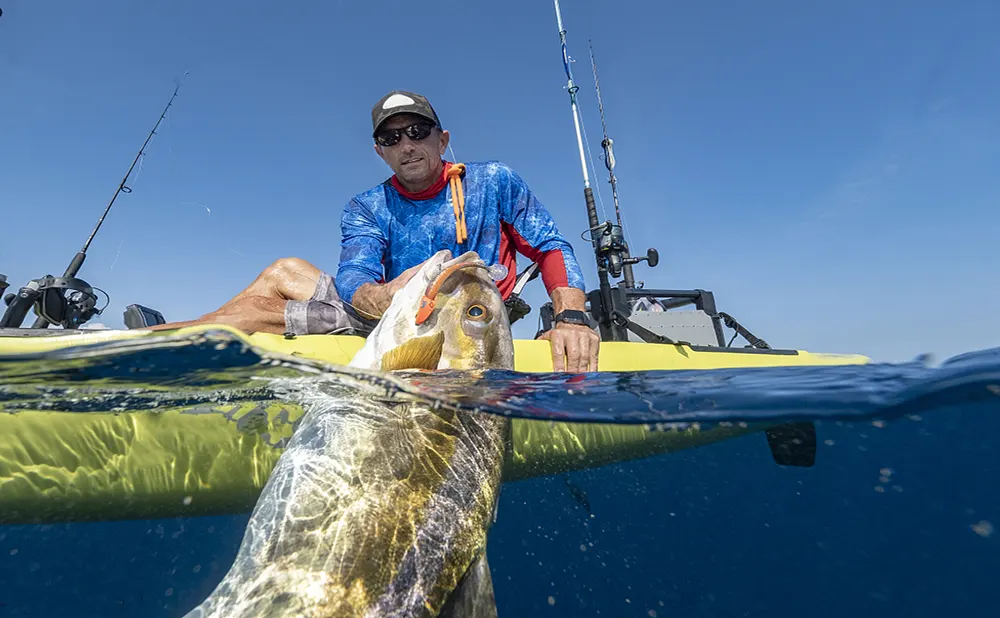 Kayak fishing is a thriving sport, but many kayak beginners don't know what to prepare for, today we're talking about a kayak beginner's setup.
kayak
First thing: buy a kayak that's right for you. Where do you want to fish? On a lake, coast or river? Sit-in or sit-on-top to fishing, as well as your budget and how durable your kayak is. A kayak that suits you is very important for kayak fishing and saves you time and effort.
Life jacket or PFD
This is a must-have kit. Don't worry about being restricted when paddling or throwing. There are plenty of life jackets for kayaking that will give you the freedom you need while keeping you safe.
Also, look out for the dedicated kayak fishing life jackets. These jackets have lots of lash points and extra pockets so you can keep your essentials handy.

waterproof radio
There is often no network signal at sea or on lakes. You and your friends go kayaking and fishing. A beginner is a bit overwhelmed and needs constant contact between the team. A waterproof radio is very necessary to ensure closeness. connection and security.

paddle
When choosing a paddle for a fishing kayak, arm length, boat width, paddler strength, water for fishing, all of these factors and many others must be considered. On a kayak fishing trip, anglers will use the paddle multiple times throughout the day, and a paddle that's a few ounces lighter can make the day easier and more enjoyable.

crate
Put the kayak fishing gear you need in it, fish clips, hooks, pesticides are also required, etc. I will put them in our crate.

kayak,
kayak fishing
---