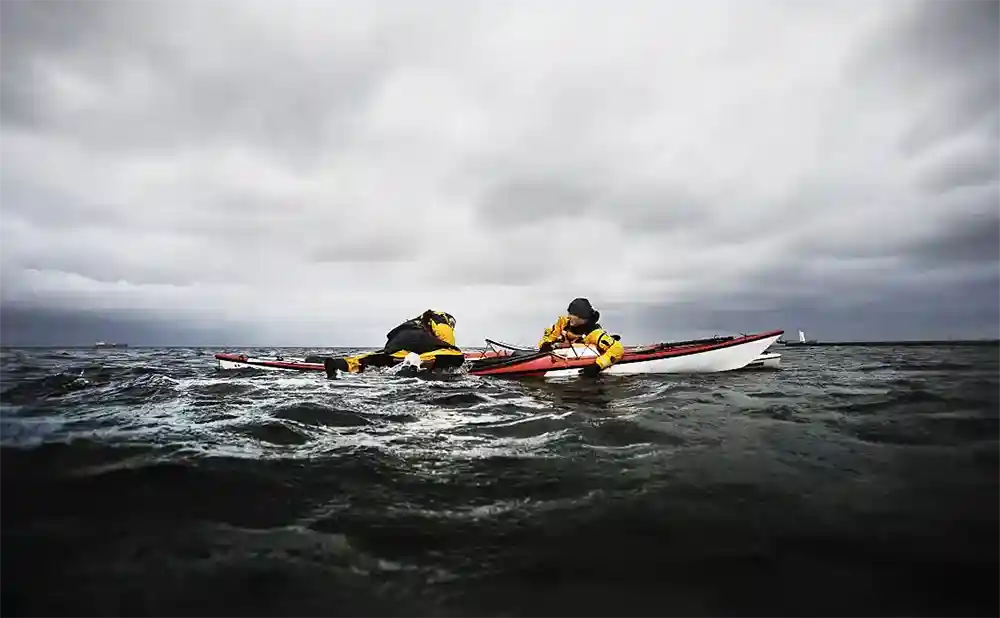 Basic Safety Gear:
PFD
Personal Flotation Devices (PFDs) are essential paddling safety items, When you capsize, they provide buoyancy to keep you afloat. The United States Coast Guard requires that every boater carry an approved PFD.
Flotation Bags
The bags are more commonly used in whitewater kayaks, Flotation bags minimize the amount of water that collects in canoes and kayaks, preventing them from sinking if capsized.
Sponsons
Sponsons are inflatable flotation devices that attach to the outside of a canoe or kayak, which are usually placed on the sides of the kayak.
Spray Skirts
Spray Skirts prevent water from entering the interior of the kayak, keeping your body from getting wet, while also keeping equipment and items inside the kayak from getting wet.
Helmets and First-Aid Kits
Whitewater kayakers and surf kayakers are more likely to throw waves overboard and hit rocks, and first aid kits can provide simple treatment in dangerous situations.

Communication Equipment

Emergency radios (waterproof walkie talkie )can receive all-weather weather, allowing kayakers to prepare in advance. And when you or your partner is separated from the team, you can communicate in time, and when in danger, you can send out a distress signal and get help.




Kayak Rescue,
retevis rt49p,
waterproof walkie talkie,
Kayak Gear,
emergency radio
---