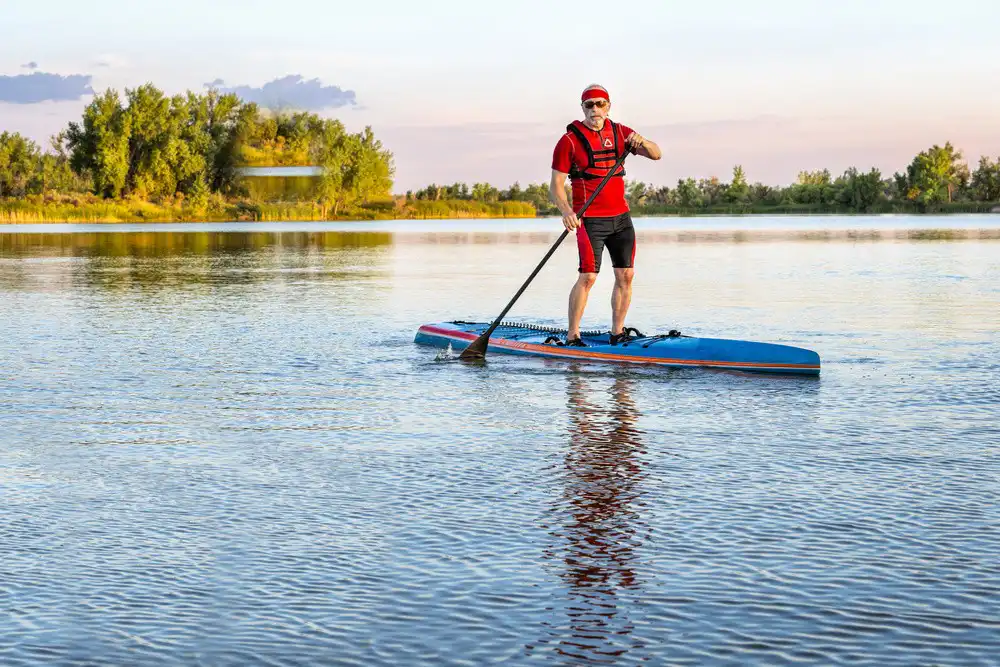 It couldn't have escaped you to notice the growing popularity of stand up paddleboarding. The cross between windsurfing and kayaking has been growing in popularity in recent years because of its simplicity and affordability with boards being used on lakes, rivers and around our coastline.
With more and more paddle boarders venturing further offshore, safety is now becoming a major issue. Here we talk about the benefits a simple marine VHF radio can provide a paddleboarder.
A marine VHF radio is an essential addition to your kit because it allows you to contact other radio users at sea. Should you encounter a problem, you can use the emergency channel (16) to call for assistance.
Radios are not just used for emergency situations. You can talk to other seafarers on one of your radios many other channels, or even let larger vessels nearby know where you are, just in case. You can also listen to routine weather forecasts and navigational warnings broadcast at 4-hourly intervals for all UK coastal areas!
So what radios are available for Paddleboarders?
RETEVIS radios can be ailable that all meet or exceed the basic level of IP67 waterproofing. This means the radio can endure submersion in one metre of water for 30 minutes. retevis recommend RT55 VHF marine radio for paddleboarders because it is small, lightweight and buoyant.
NEW retevis radios or uesd retevis, you can choose to try, ip67 waterproof and floating VHF marine radio is the best choice for Paddleboarders
RT55,
marine VHF radios
---