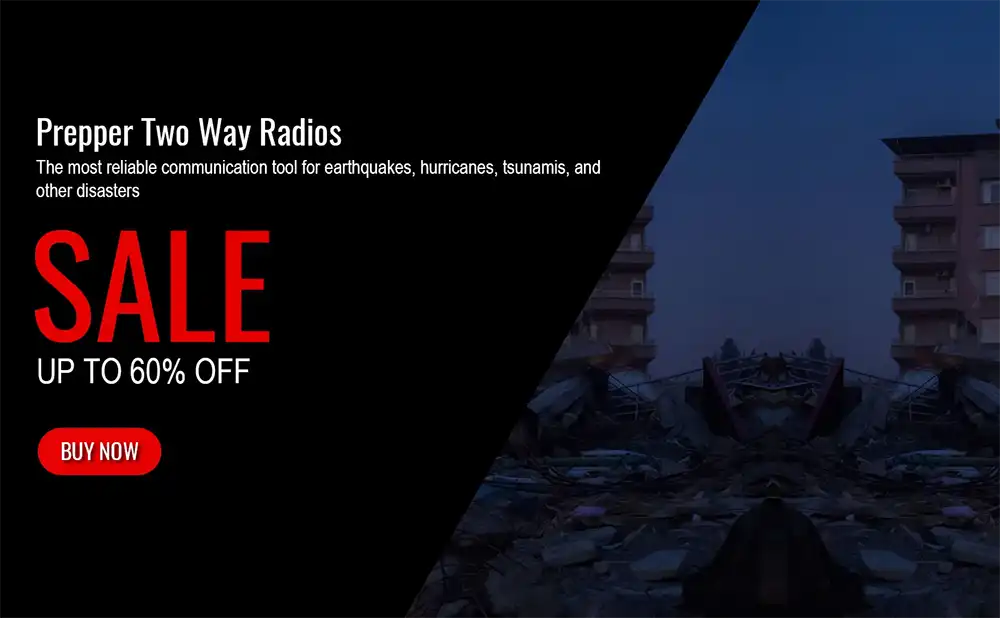 When a person is in a survival situation, it usually indicates that there is some form of urgency, sometimes even an emergency. You will most likely not have access to many amenities. It also means that you are on your own to get through it. Having a reliable emergency walkie-talkie can be the difference between life and death. That's why shopping for a PREPARE TWO WAY radio is key!
What types of walkie-talkies are being used by emergency response organizations?
Walkie-talkies have a simple circuit design and are not easily damaged
Easy to carry and long battery life
Two-way radios can communicate despite cell phone and network congestion
Two-way radios are waterproof and dustproof Rugged and resilient design to better cope with harsh and extreme environmental conditions
Communicate without dialing a number
The message sent will be received by all intercoms with the same frequency
The retevis prepare radio discount is up to 60%, come and buy the prepare two way radio that suits you.
Prepper TWo Way Radios,
Prepper Radios
---