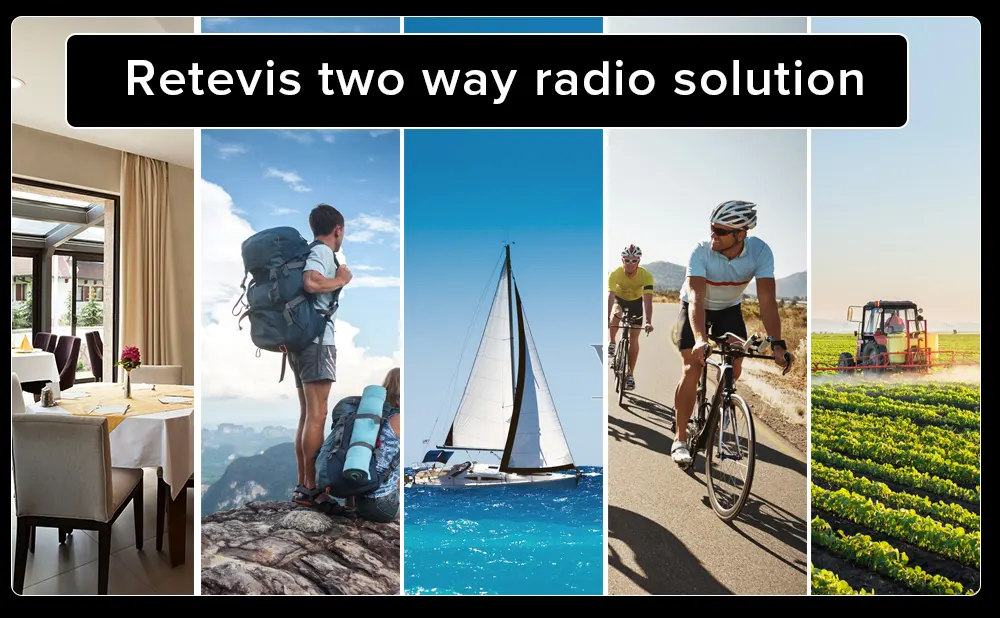 In life, it's essential to keep in touch with others. While mobiles have come to dominate the way we communicate, 2-way radios are still incredibly useful in certain situations. What's more, they are also highly cost-effective, and tend to be more reliable than mobiles while out in the wilderness. Whether you intend to use two-way radios for a skiing holiday, camping trip, at an event, or as a present for your children, this guide will help you to find the right model.
5 things you need to know about consumer 2-way radios
In general, two-way radios are incredibly user-friendly. However, there are a few features to bear in mind when choosing a new set of walkie talkies. Here are five things you'll want to consider:
Types of two-way radios: Most noncommercial outdoor users choose license-free Family Radio Service (FRS) units; General Mobile Radio Service (GMRS) units offer slightly more power but require a license.
Transmission range: Advertised ranges help in comparing radios, but real-world range is often a fraction of claims; line-of-sight use is best because obstacles impede signals.
Communication enhancements: Features like voice-activated transmission, privacy codes, easy pairing, a settings lock and "ring tones" help make communication go more smoothly.
Weather and hazard alerts: These let your radio receive NOAA weather reports, as well as broadcast alerts for a broad range of civil emergencies and natural disasters.
Texting and navigation: Some models work in tandem with a phone app to allow you to send text messages and location coordinates to nearby group members with the same model of radio.
Rechargeable batteries: Most mid- and high-price radios have rechargeable batteries; many also let you bring along AA or AAA alkaline batteries as a backup.
Water resistance: Most radios are water resistant; some (expensive) models designed specifically for snow or watersports use offer higher water protection ratings.
Prices: Not surprisingly, paying more can get you more advanced features and better performance; radios built for snow and on-the-water use also have higher prices.
Weight/size: Radio size and weight varies, so check these specs carefully if you watch every ounce and cubic inch in your kit. The smallest, lightest model might not have the same level of performance or features, though, as a bigger, bulkier radio.
Ok, How to choose different scenarios, retevis will show you different scenarios.
EX:
RETEVIS TWO-WAY RADIO WAREHOUSE COMMUNICATION SOLUTIONS
For an indoor warehouse setting, normally there's many metal shelves. UHF radios walkie-talkies are usually your best options.
And restaurant and retail solution,you can choose the FRS RADIO and small and portable radio
About how to choose retevis walkie talkie for your solution,please click the retevis.com and solution
retevis two way radio,
Retevis two way solutions
---