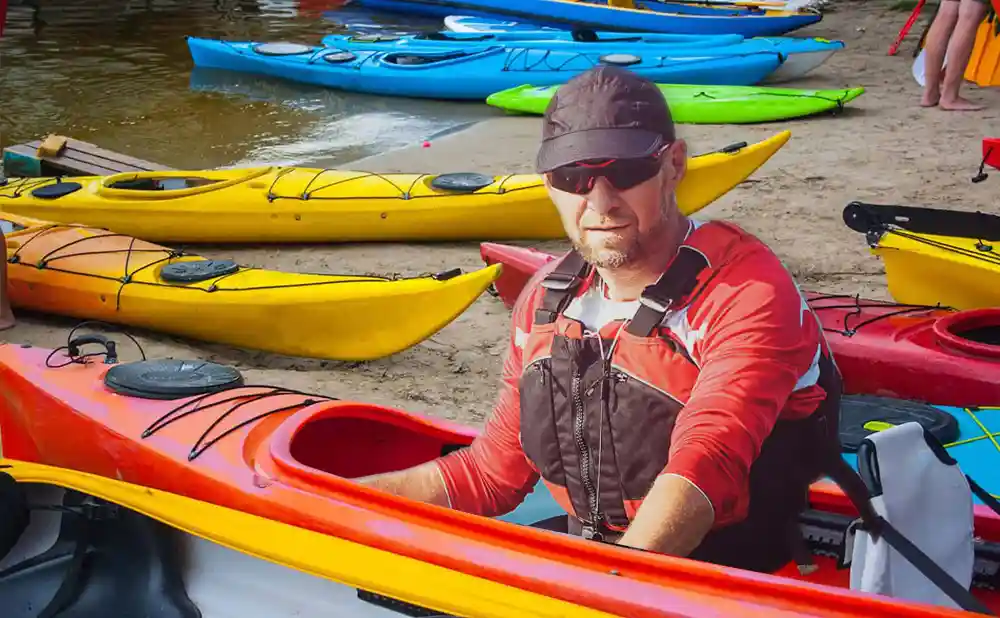 Kayaks generally fall into two categories: sit-on-top or sit-in.
Sit-on-tops kayaks are mainly leisure boats for lakes and easy-flowing rivers, suitable for leisure travel, children's play and fishing.
Sit-in kayaks protect your body from the wind and are great as a travel tool.
There is also an inflatable kayak, this type of kayak is durable, lightweight and easy to transport, it fits perfectly in the trunk of your car.
In addition to a suitable kayak, you will also need kayak paddles, PFD (personal flotation device), communication equipment (waterproof walkie talkie), to better ensure your safety on the journey.
kayaking,
Types of kayaks,
waterproof walkie talkie
---