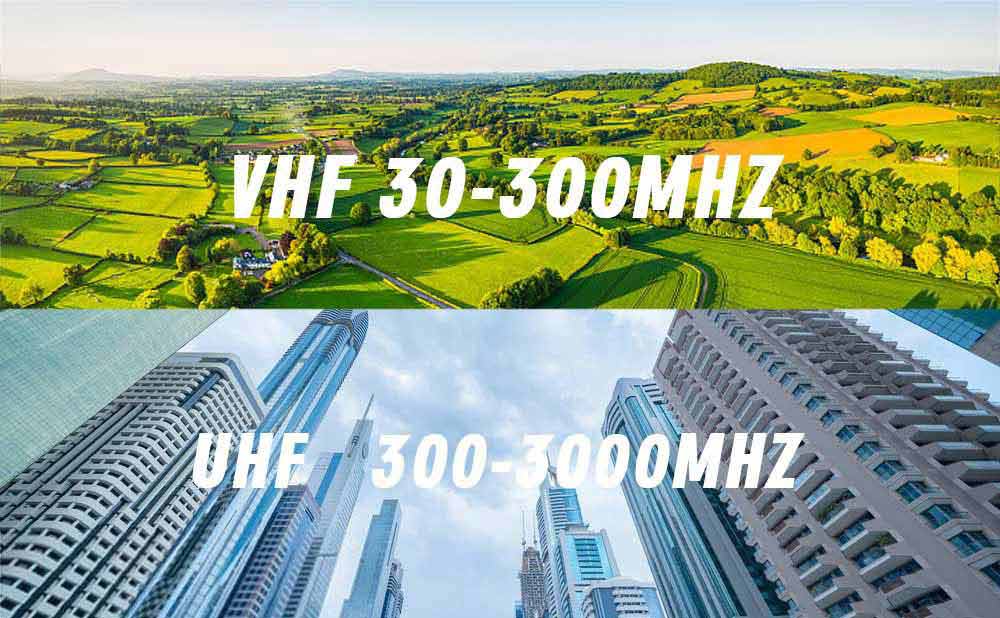 Choicing VHF frequency or UHF frequency depends on what scene do you want to use?
VHF has a frequency range of 30 MHz–300 MHz and is mainly used outdoors without obstructions. If the frequencies of VHF are not disturbed by obstacles, their frequencies will travel farther. Due to the relatively low frequency, VHF is suitable for use in wide outdoor areas, such as fields.
UHF has a frequency range of 300 MHz – 3,000 MHz and is a better signal in all directions for long distance communications. UHF works better when using the radio for indoor use around buildings or cities. Compared to VHF, UHF signals do a better job of penetrating wood, steel and concrete, so they can be suitable for use in front of buildings.


VHF radio,
UHF radio,
VHF,
UHF
---