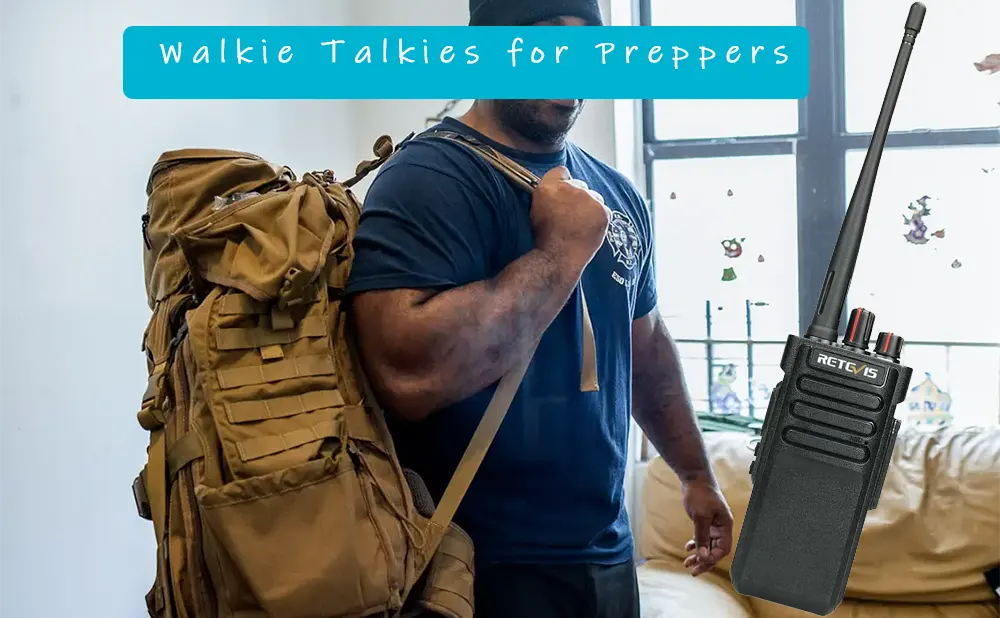 Survival walkie-talkies are reliable accessories for serious grid-down situations or fun backyard adventures. They are durable and effective communication solutions when you need to be accessible during hiking trips, camping trips, or emergency rescue.
The Retevis RT29 looks very durable thanks to its high quality materials. The device has a total of 16 available channels from which you can choose.
What makes it an excellent pick for preppers is its ability to switch in different power outputs. You can select from low, medium, or higher depending on how much of the walkie-talkie you'll be using. It has rechargeable Li-On batteries that are rated at 3200 mAH. Such high numbers only mean that it can last for a long time, which can go on for 30 hours of constant use and 250 hours when it's on rest mode.
In terms of emergencies, you'll never worry about communication as Retevis RT29 is revealed to reach a range of up to 10 miles. With its squelch feature, you'll never be bothered by loud noises ruining your communication with someone.
Frequency ranges: 400-480MHz / 430-440MHz (UHF), 144-148 MHz / 136-174 MHz (VHF)
Battery: Li-On rechargeable batteries
Size: 5.9 x 2.3 x 1.5 inches (with antenna)
Weight: 0.74 lb
Waterproof: yes (IP67)
License needed: yes (amateur / FCC license)
Pros of the Retevis RT29
Long-distance range
Impressive battery life
Small and Handy
Dust and water resistance
Affordable price
Customizable
Despite looking very basic, the Retevis RT29 is a capable device that is also comfortable to use and handy. It's small, but its resistance to dust and even water is enough compensation, especially if you plan on using this device in emergencies. Retevis also ensured that their buyers would get the most out of their money, so they made it customizable without being too aggressive.
Walkie Talkies for Preppers,
Preppers
---