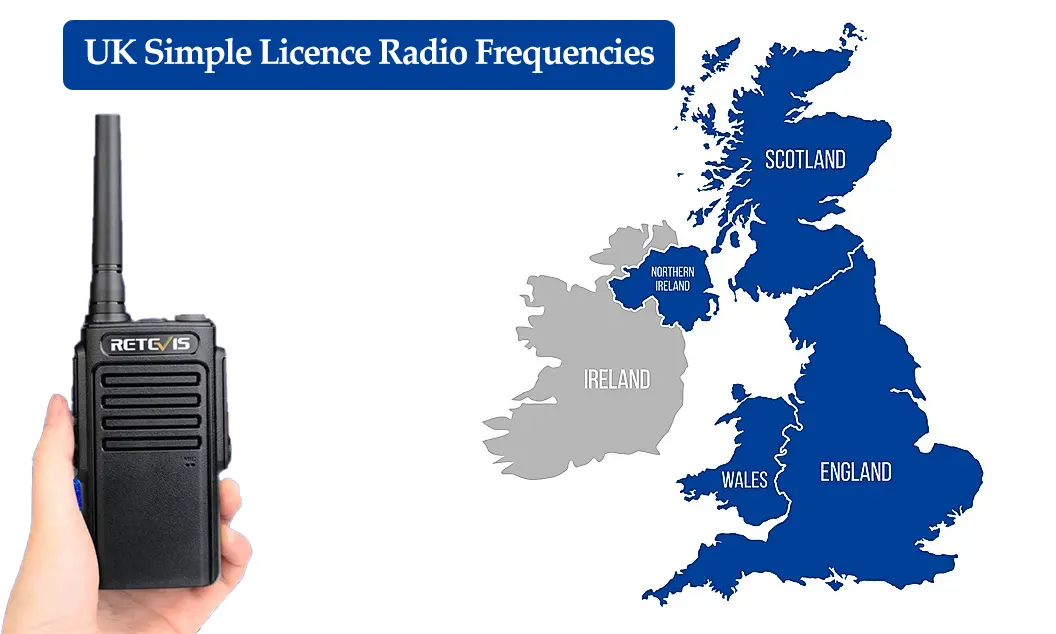 The "UK Simple" Ofcom licence is the simplest and easiest legal licence to obtain in order to legally use walkie-talkies other than the low-powered "PMR446" radios in the United Kingdom.
This licence costs £75 and is valid for five years.
List Of UK Simple Radio Frequencies
VHF LOW BAND
In practice, the VHF low band is rarely used for walkie-talkies.
77.6875 MHz
86.3375 MHz
86.3500 MHz
86.3625 MHz
86.3750 MHz
VHF MID / HIGH BAND
Walkie-talkies used mainly for outdoor / open country work use these VHF frequencies.
164.0500 MHz
164.0625 MHz
169.0875 MHz
169.3125 MHz
173.0500 MHz
173.0625 MHz
173.0875 MHz
UHF BAND
Most commercial, general purpose walkie-talkies use the UHF band, because it gives good "all round" performance.
449.3125 MHz
449.4000 MHz
449.4750 MHz
458.7875 MHz
458.8000 MHz
458.8125 MHz
458.8250 MHz
UK radio Frequencies,
uk two way radio,
Licence Radio
---