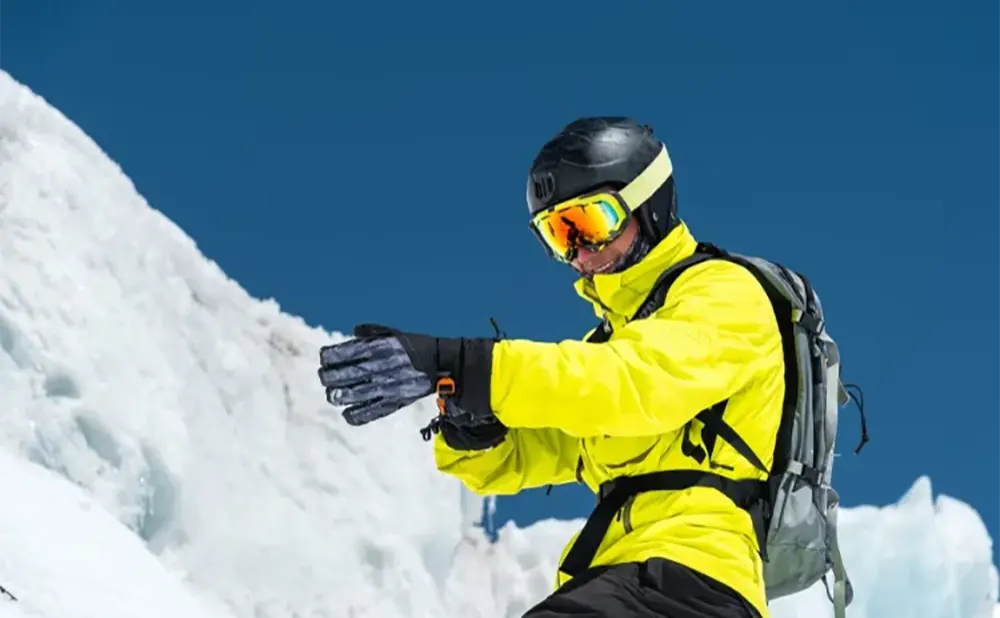 Gloves vs mitts
Generally speaking, mitts are warmer than gloves, as all of your fingers sharing one compartment, which generates more heat than separate compartments, but gloves offer more dexterity.
Lining
The lining is an extra layer built in to provide extra warmth and a comfortable feel. Liner material will vary depending on the brand and glove. The most common liners found in glove and mitten liners are fleece, wool or a synthetic material. Typically, synthetic liners will have moisture wicking qualities to help pull sweat away from your skin and pass it through the membrane.
Heat-packet pockets
Sized for you to slip in a handwarmer; these can double as vents on mild days.
Touch-screen compatibility
Some gloves feature fingertips that can work with your phone or other touch-screen gadget.
Ski Gloves,
skiiing,
walkie talkie for skiing
---