RT36Unique Robot Multifunctional Walkie-Talkie Toy
1. With buttons, children can set up calls at any time
The Best-selling toy family service radio has four buttons to set the frequency and channel at any time, which is convenient for talking; in addition, at night, you can turn on the flashlight to illuminate it, which is very popular with children.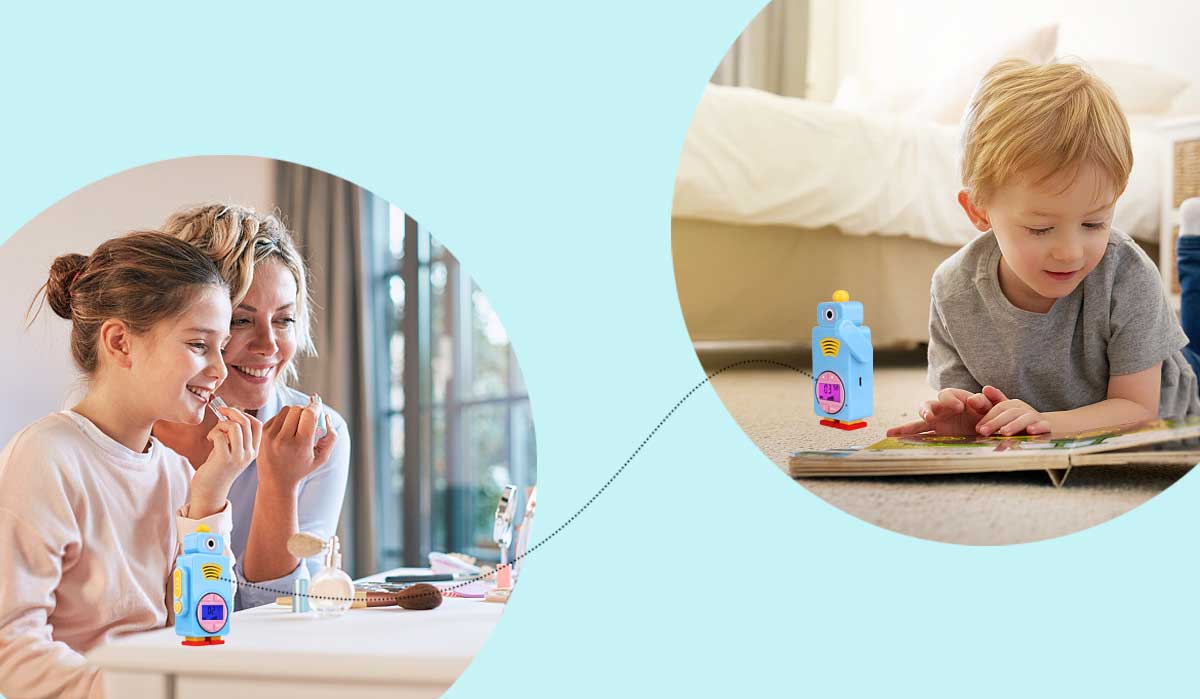 2.Simple operation
RetevisRT36 is a basic walkie-talkie. The production material is safe, the walkie-talkie is very light, and it can be used after installing the battery.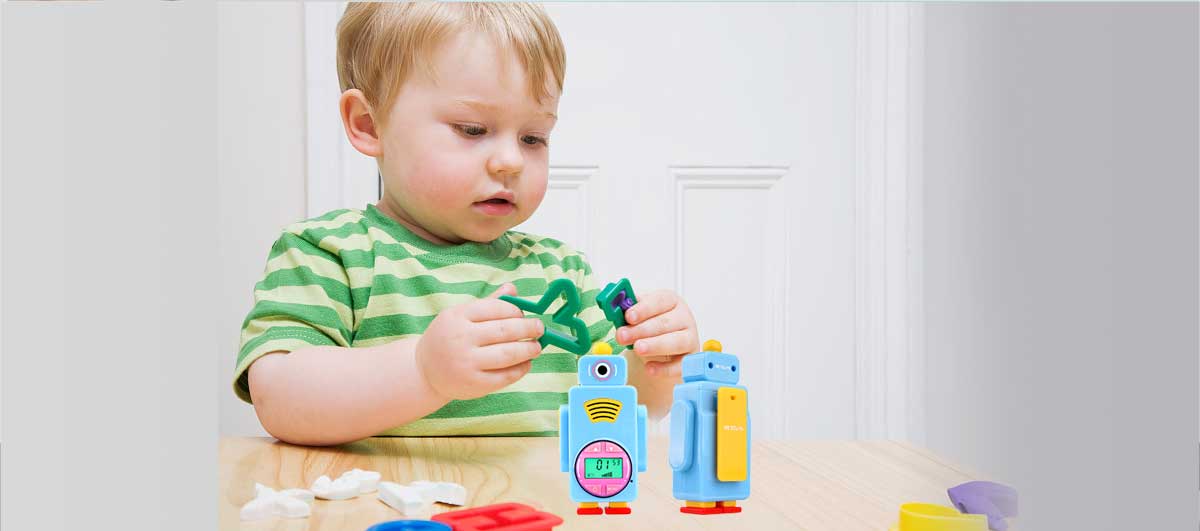 3. Educational toys that children must grow up
Walkie-talkie is a toy product with good knowledge of radio and electromagnetic waves. Discover children's interest in radio and electromagnetic waves. In addition, the walkie-talkie toy is the perfect holiday gift.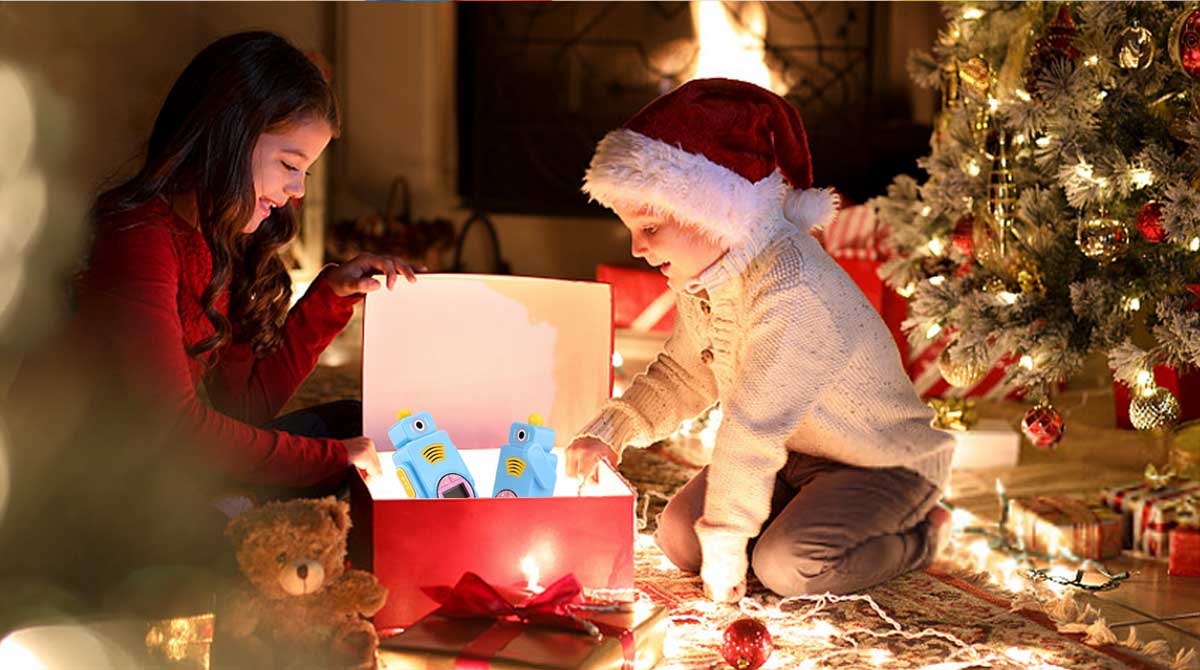 4.Complete functions
RetevisRT36 is exquisite in appearance, easy to carry, and has complete basic functions. VOX, CTCSS/DCS, Auto squelch, Keypad tones and Mute function, etc. This is a cost-effective toy walkie-talkie.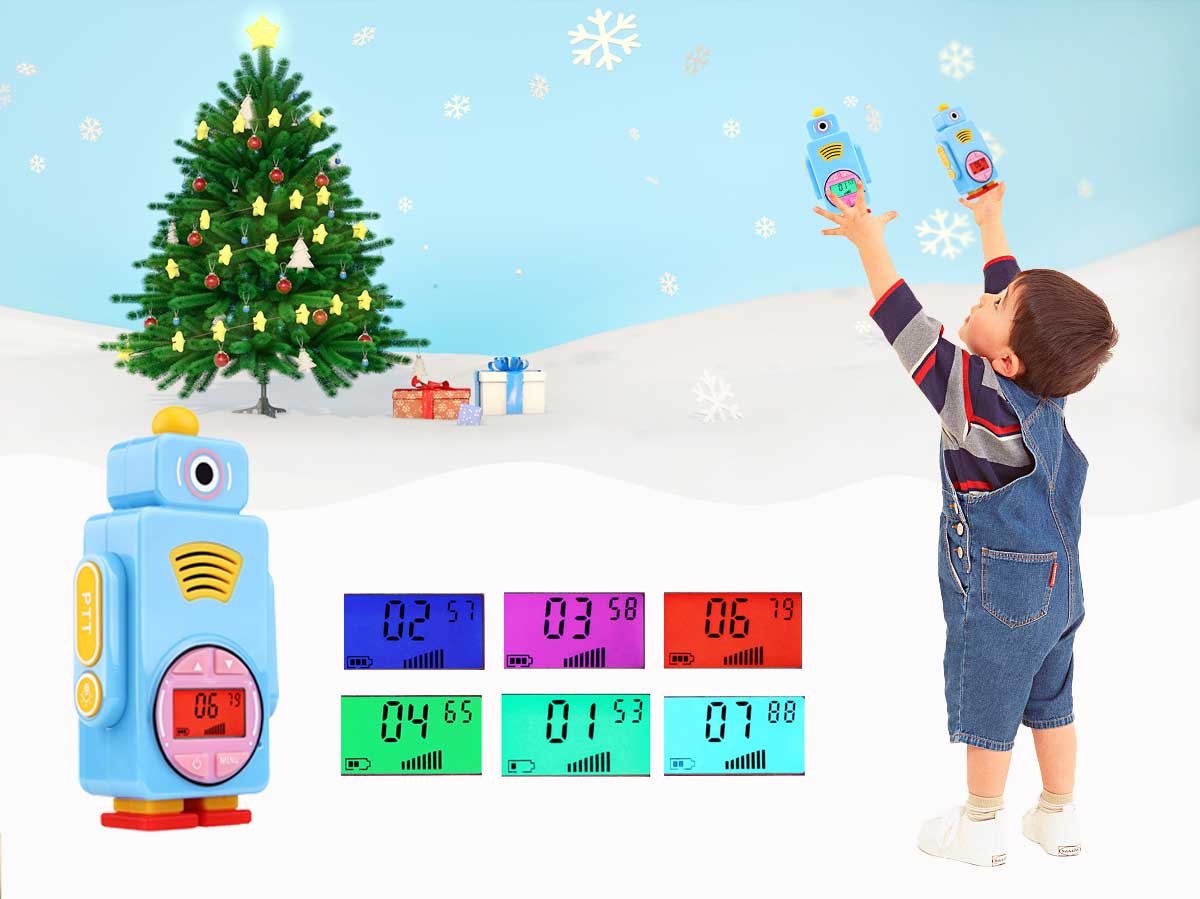 5. With lithium battery and charger, very power saving
RetevisRT36 is a low-power walkie-talkie, low power consumption for receiving and sending information, and very power saving. This is a walkie-talkie that is very popular with children in outdoor activities. The bright colors match the children's outdoor activity uniforms very well, making the entire outdoor adventure activity even more special. Moreover, the walkie-talkie has a low-battery reminder function to charge in time.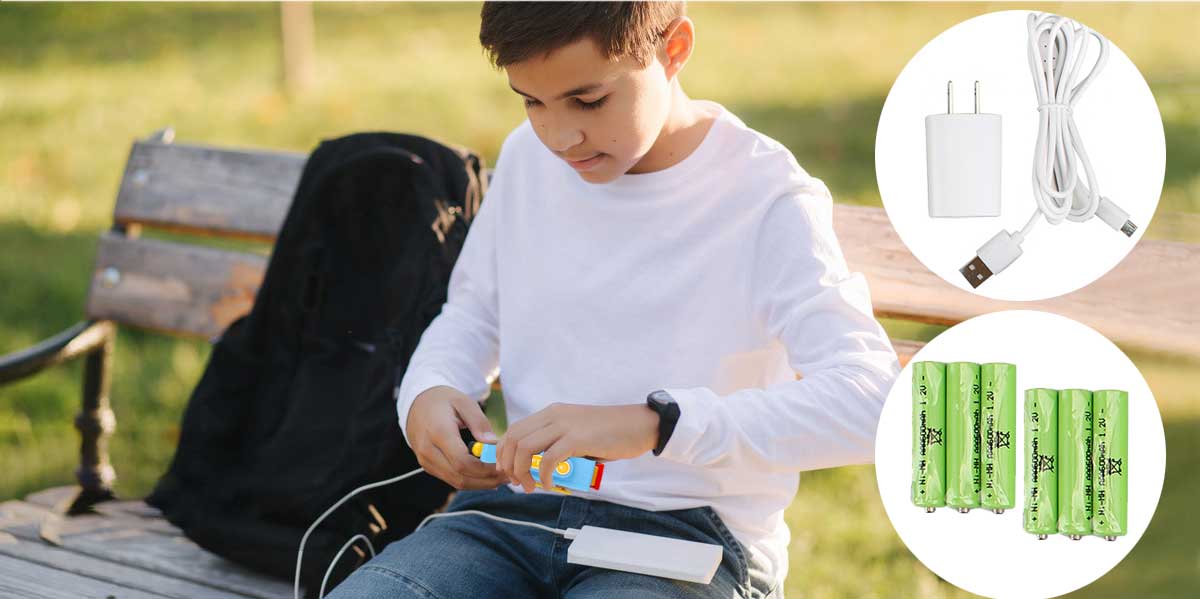 6. Bright colors, satisfying boys and girls
RetevisRT36 is a multi-color two way radios, both boys and girls can use. Moreover, the walkie-talkie is very light and easy to carry. This is one of the best-selling walkie-talkie models with very high market recognition and competitive competitiveness.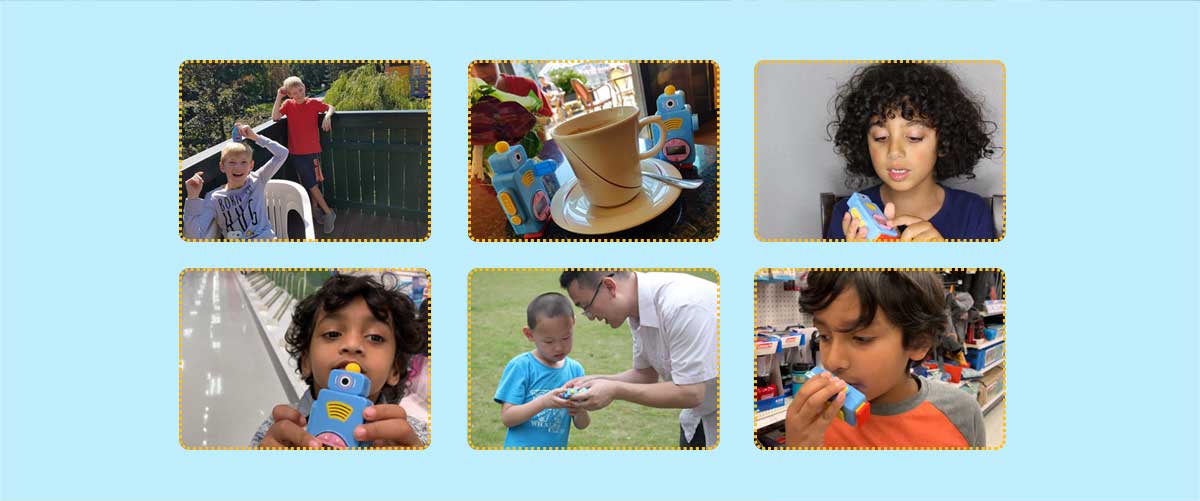 7.Unique robot appearance is more attractive
RetevisRT36 transforms and upgrades the appearance, choose the robot shape that children like. Make communication more childlike. Not only can it be used as a toy walkie-talkie, but it is also a craft decoration placed in the dollhouse.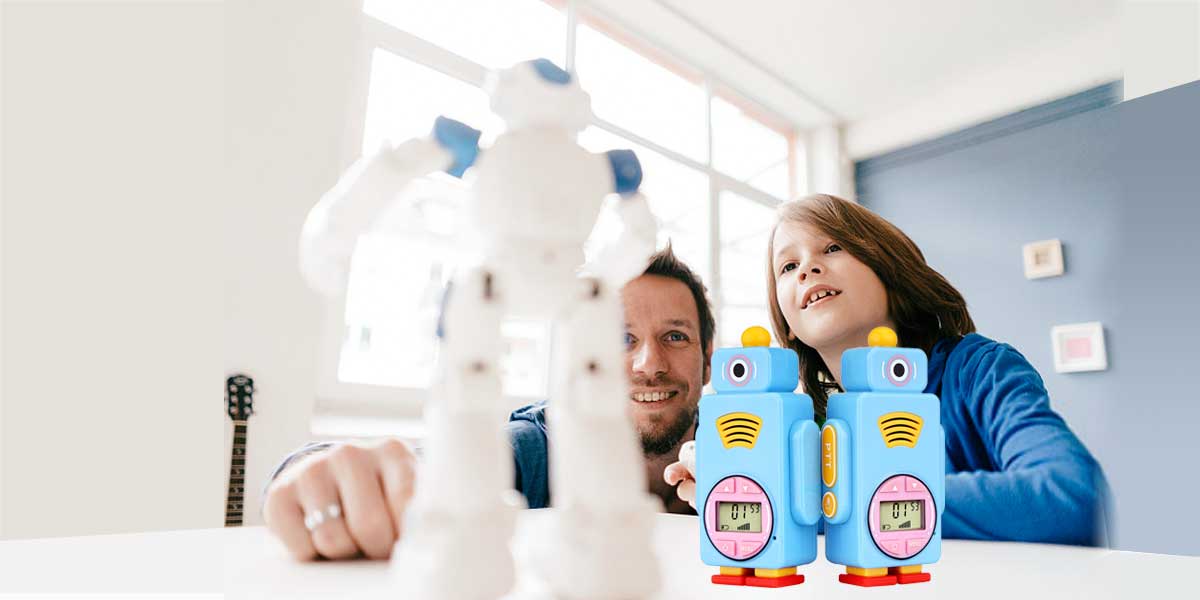 | | |
| --- | --- |
| Mode | RT36 |
| Frequency range | FRS |
| Channel | 14 |
| Power | 0.5W |
| Battery type | 3 x AAA batteries |
| Radio size | 111 x 57 x 28mm/4.37 x 2.24 x 1.1in |
| Weight (include battery) | 109g/3.84oz |
Feature :
Adjustment volume level

Auto squelch

Call tone (10 sets of call sounds to select )

Keyboard lock (long press menu)

LED flashlight

7 kinds of LCD display

Low battery alarm

Each channel a digital coded squelch

VOX funcion

Flashlight

Backlight (seven backlight color)

Memory function

Auto power saving

Support USB charging cable

Restore factory settings
Accreditations
---
RT36 DoC
RT36 CPC CA
RT36 CPC US
RT36-FCC-Certificate
RT36-IC-Certificate
With back clip、battery and charger、family service radio
Robot cartoon image;rotatable Can stand;
Full function, clear sound ; family service radio
Order Handling Time within 3 Working days(Pre-sale products excluded).
7912 PEOPLE ARE LOOKING FOR THIS PRODUCT
What's in the Box?
2 x RT36 two way radio

2 x Belt clip

6 x AAA batteries

1 x USB charge cable

1 x Adapter

1 x User manual
Product Reviews
---

vicki

These are awesome! My granddaughters love them

Reviewed in United States

on

Dec 14,2018

These are awesome! My granddaughters love them! Clarity is wonderful, easy to use. big hit! Thanks!

Claire Voyant

good service

Reviewed in United States

on

Dec 14,2018

My daughter loved these and they worked very well. She only used them here and there over the past few months. Unfortunately, one of them won't take a charge anymore and she can't use them. She's pretty disappointed.Retevis contacted me with a few suggestions to see if I could get them working again. They were prepared to send me a replacement if I couldn't get them to work. Although I am normally quite thorough before I give up on something, I had completely forgotten that this device had rechargeable AAA batteries in each handset. I popped the batteries out and re-seated them and the handset turned right on. My daughter is going to be very happy when she wakes up in the morning and her Walkie Talkies are working again. Thanks Retevis for the excellent customer service!

Cynthia

Excellent for my purposes

Reviewed in United States

on

Dec 14,2018

I purchased these as a way to communicate within my home with my elderly mother, whom i am caring for. I needed a mobile device so she could reach me when i am occupied with other tasks, and these work perfectly for this. She is hard of hearing, and yet has no problem hearing me and understanding what I am saying. As a test, I tried taking them out into the neighborhood, which is a suburban environment with a lot of houses, and she has a metal headboard on her bed, so the range in that set of circumstances was limited to about 300 yards, but I do not consider this to be a fair test of the radios. In a clear outdoor environment away from houses and the city, I bet the range would be very good. The battery life between charges is very long, and I am very happy about that. I highly recommend these radios, and am pleased with how they perform for the purpose I use them

Fayliss

These work great. Have good range and clear

Reviewed in United States

on

Dec 14,2018

These work great. Have good range and are clear. Simple to use for kids, my 3 and 5 year old grandsons are using them.Charger connects to both at once and they charge quickly. Great product.

Barbara

It works, no static problems

Reviewed in United States

on

Dec 14,2018

These worked! I had gotten a walkie talkie set before that only gave static. I got this for my daughter to call me when she woke up scared at night and I was downstairs working. She was able to operate it for the most part (as long as I kept it on the station and she didn't hit the button). It's clear and no problems with static.

Erica

Great product and value

Reviewed in United States

on

Dec 14,2018

After 2 attempts at cheap Walkie talkies for my daughter, these were amazing! The clarity and distance is excellent and they hold a charge for a good amount of time. I would highly recommend purchasing these!

wayne boyett

This is a great starter set

Reviewed in United States

on

Dec 14,2018

I purchased this as a Christmas gift for my 9 year old. This is a great starter set. The radius is just great for around the house fun or in our yard. I wanted to buy this as a beginners set, bc I wanted to make sure that my daughter was really into walkie talkies before I went out and ordered a set thats more expensive. She absolutely loved them and uses them everyday. They also teach young ones to be responsible, by reminding them to charge them after using them. I am very happy with this product.

Grandma Laney

Great to occupy children's play time!

Reviewed in United States

on

Dec 14,2018

My two granddaughters have fallen in love with these walkie-talkie's. So has their father! Because now the girls don't play with his expensive camouflage hunting walkie-talkies. They are worth every penny their grandma paid for them! Price was very good. Sturdy workmanship.

Jamie R.

My girls are 6 and 8 and love playing spy with these walkies

Reviewed in United States

on

Dec 14,2018

My girls are 6 and 8 and love playing spy with these walkies. Sound quality is pretty good and clear.

Kathleen

Our granddaughter loves these!

Reviewed in United States

on

Dec 14,2018

These were a Christmas gift for our granddaughter. The quality appears really good. She loves these and plays with them all the time with her friends.